Deel's integration for Slack allows you to link all your team members that are managed in the Deel app to their profiles in Slack.
In this article:
How to connect the Deel Integration for Slack
Video Tutorial on connecting the Deel Integration for Slack
How to retrieve contract details on Slack
Before you begin:
You must be an organization admin in Deel.
Please ensure that the email addresses of the Deel contract and the Slack profile match.
How to connect the Deel Integration for Slack:
Jump to video tutorial
✅ Step 1
-
Connect the Deel Integration for Slack
Select the (1) Apps & Integrations tab on your home page and click (2)Slack
Click Connect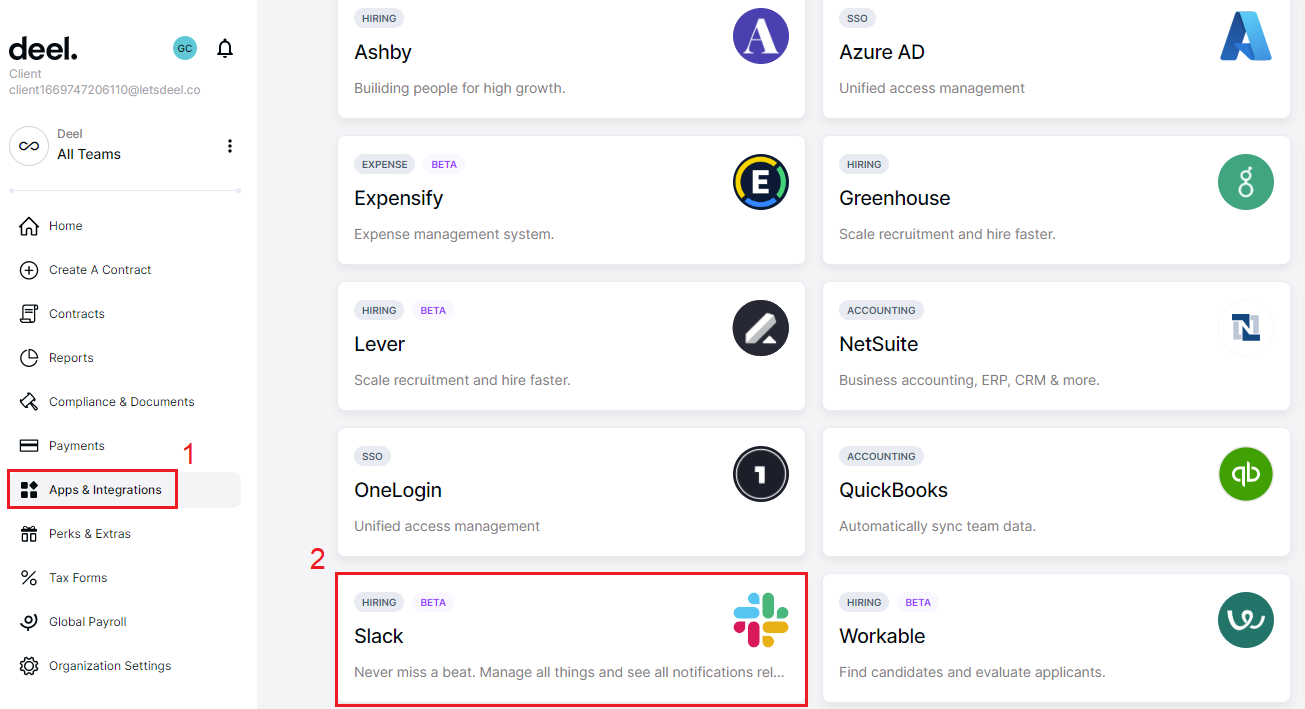 ✅ Step 2
- Click Allow when asked to authenticate Deel accessing your Slack workspace
✅ Step 3
- That's it!
People Sync plugin is automatically enabled.
You have now unlocked powerful HR automation for your whole remote organization!
Video tutorial
About the People sync plugin
This plugin allows you to see which employees of your team managed in Deel are linked to corresponding Slack profiles.
This will help solve any matching issues to ensure your entire team can enjoy the benefits of Deel productivity plugins for Slack.
Click Manage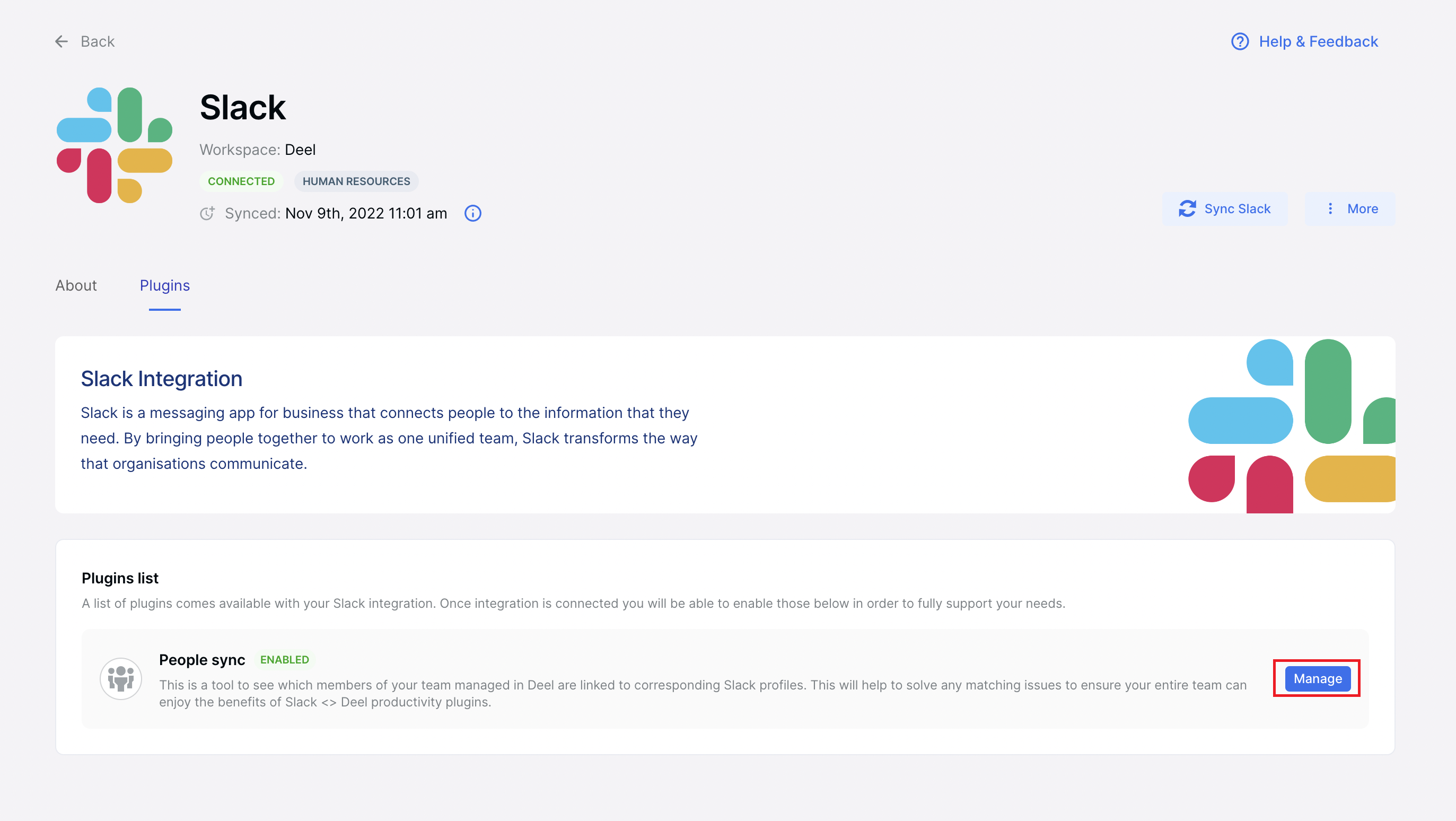 You will see a detailed view of employees that have been found in both Slack and Deel, with a link to their Deel contract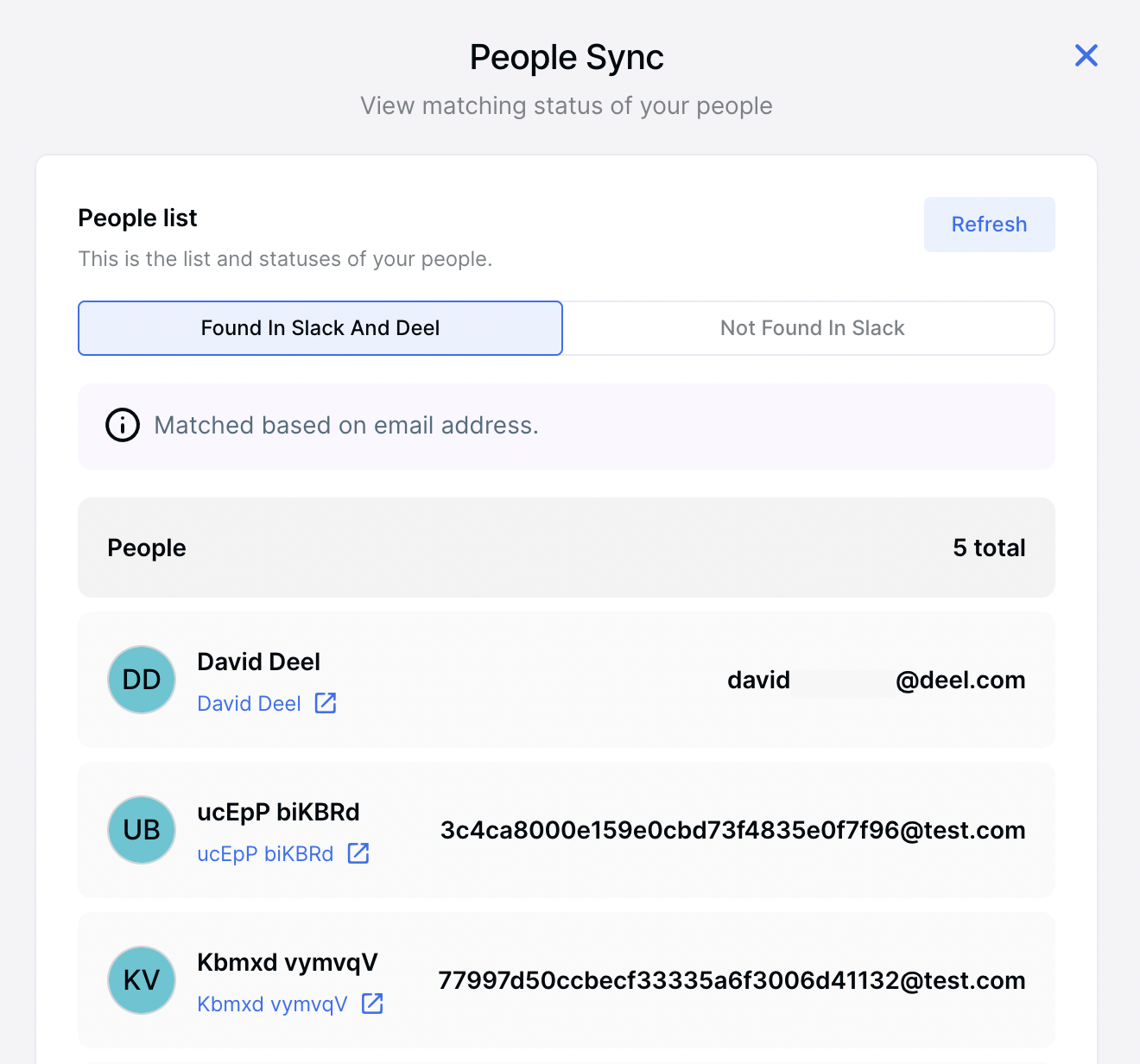 You will also see the people who have not been found in Slack.
To match those employees, please check that the email addresses (contract email or alternate email) from the Deel contract match their Slack profile email.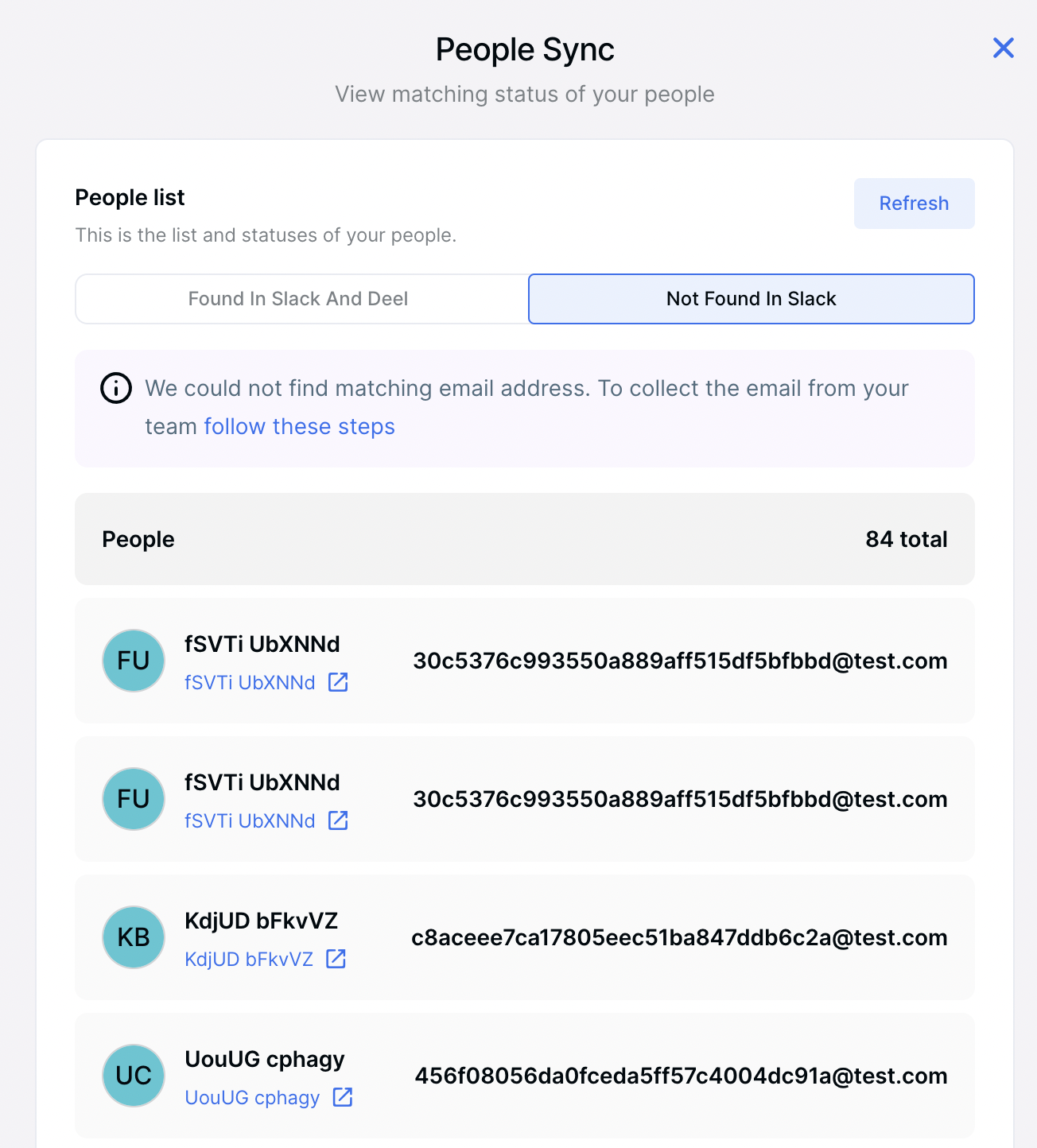 How to retrieve contract details on Slack
After a successful connection to your Slack workspace, you will receive a message from the Deel:
"Deel bot has been installed to supercharge your remote-hiring workflow!"

You can easily pull up contract information for your active team members by typing:
/deel @user
this will retrieve key contract information such as position, seniority, contract start date, and country of residence.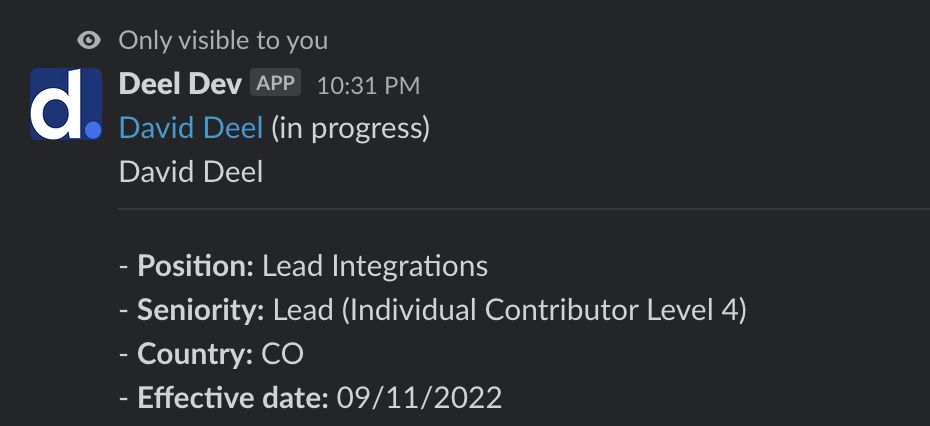 If there is no matching active contract, or you do not have permission to view the contract, you will receive the following error message:

Privacy Policy
Please review our Privacy Policy for a detailed explanation on how information about you is collected, used, and disclosed.
FAQs
[ACCORDION]

How can I match employees?
Typically work email is in Slack but personal email is in Deel. If this is the case, simply ping your team asking them to enter in an alternate contract email in Deel. How to do this?
Ask them to log into Deel and find their contract
They can click into their contract on the home screen.
Ask them to go to the 'contract details' tab
Under the 'contract details' section of this tab there is the 'Alternate email' field
Ask them to click on 'Alternate email' and input their work email
This email must match the one in Slack. They will need to confirm this by clicking a link we send to that email.
[/ACCORDION]