As an employee you will be paid in your local currency and paid directly into your bank account.
There are no other options for getting paid; your salary will be deposited into your bank account.
When you log onto your employee profile, you can review payslips by selecting the Payslips tab on your home page.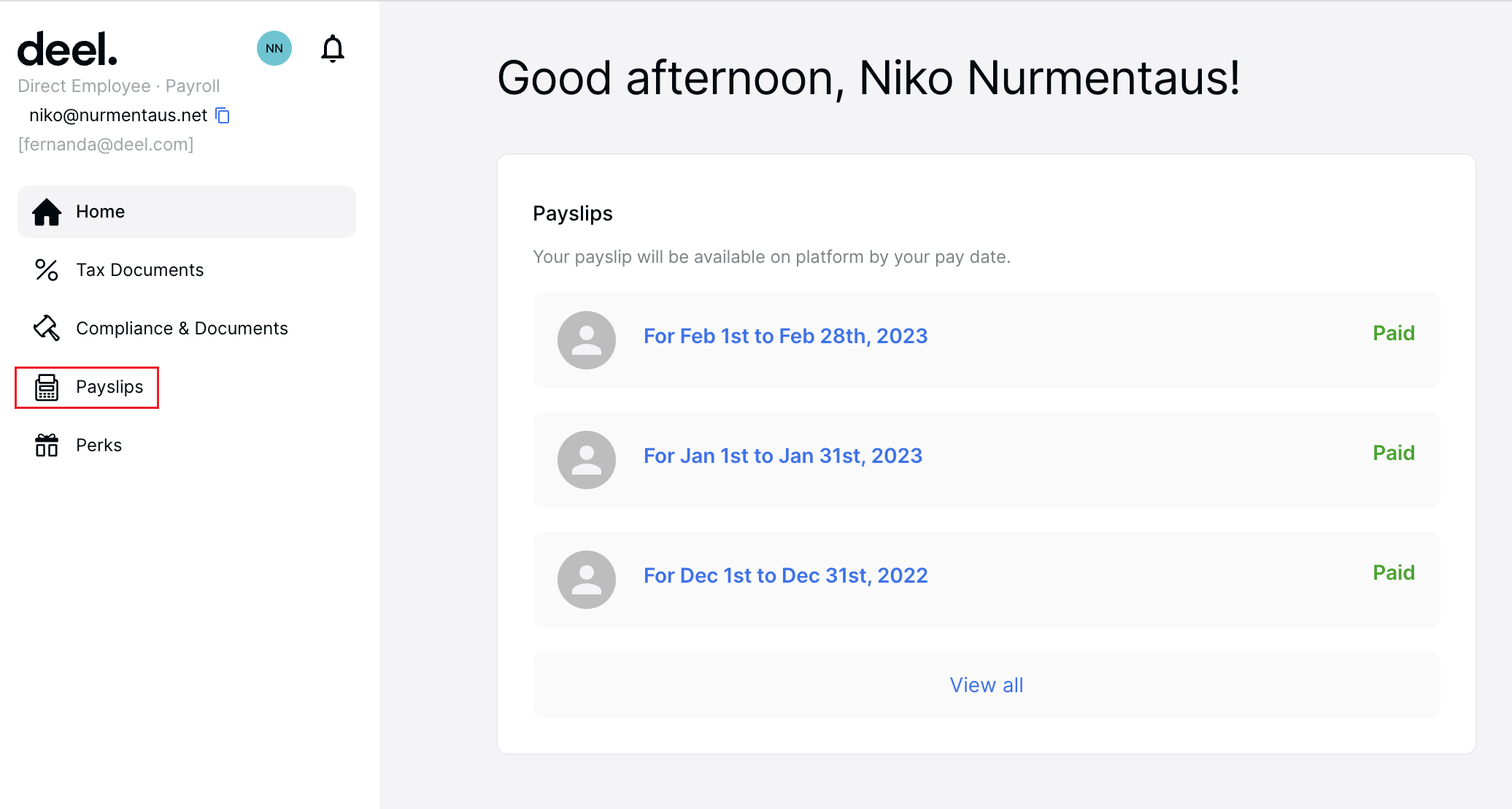 Recent payslips will appear on your home page in the Payslips section
Click Download payslip to view the full details of any payslip.
Every payslip will include your gross salary, tax withholdings, and net salary. Your payslip includes all legally required deductions. 
The PTO balance is updated monthly and may be found at the bottom part of each payslip.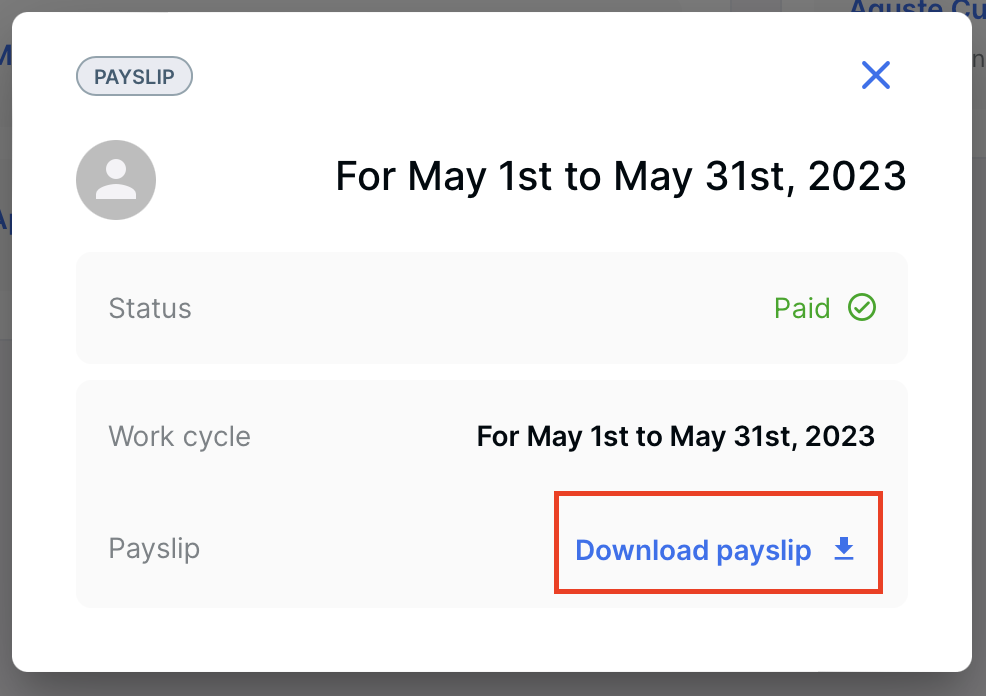 Tax rates are calculated by the relevant tax authority in your country of employment.