As a direct employee, you will be paid in your local currency and paid directly into your bank account.
There are no other options for getting paid; your salary will be deposited into your bank account.
When you log onto your Direct Employee profile, you can review recent payslips on your home page.
You may click on any payslips to review the payment summary.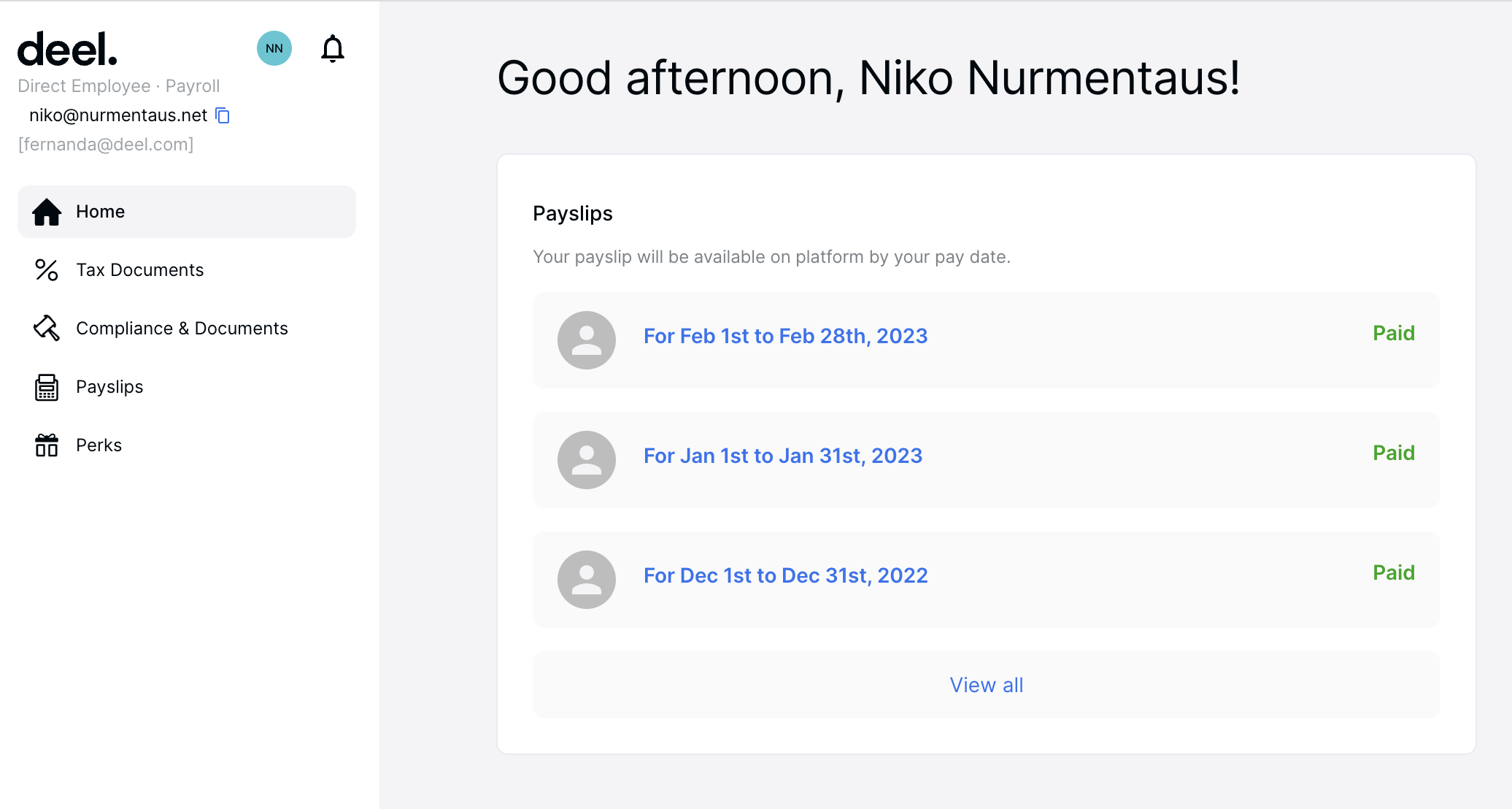 To view your full list of payslips, select the Payslips tab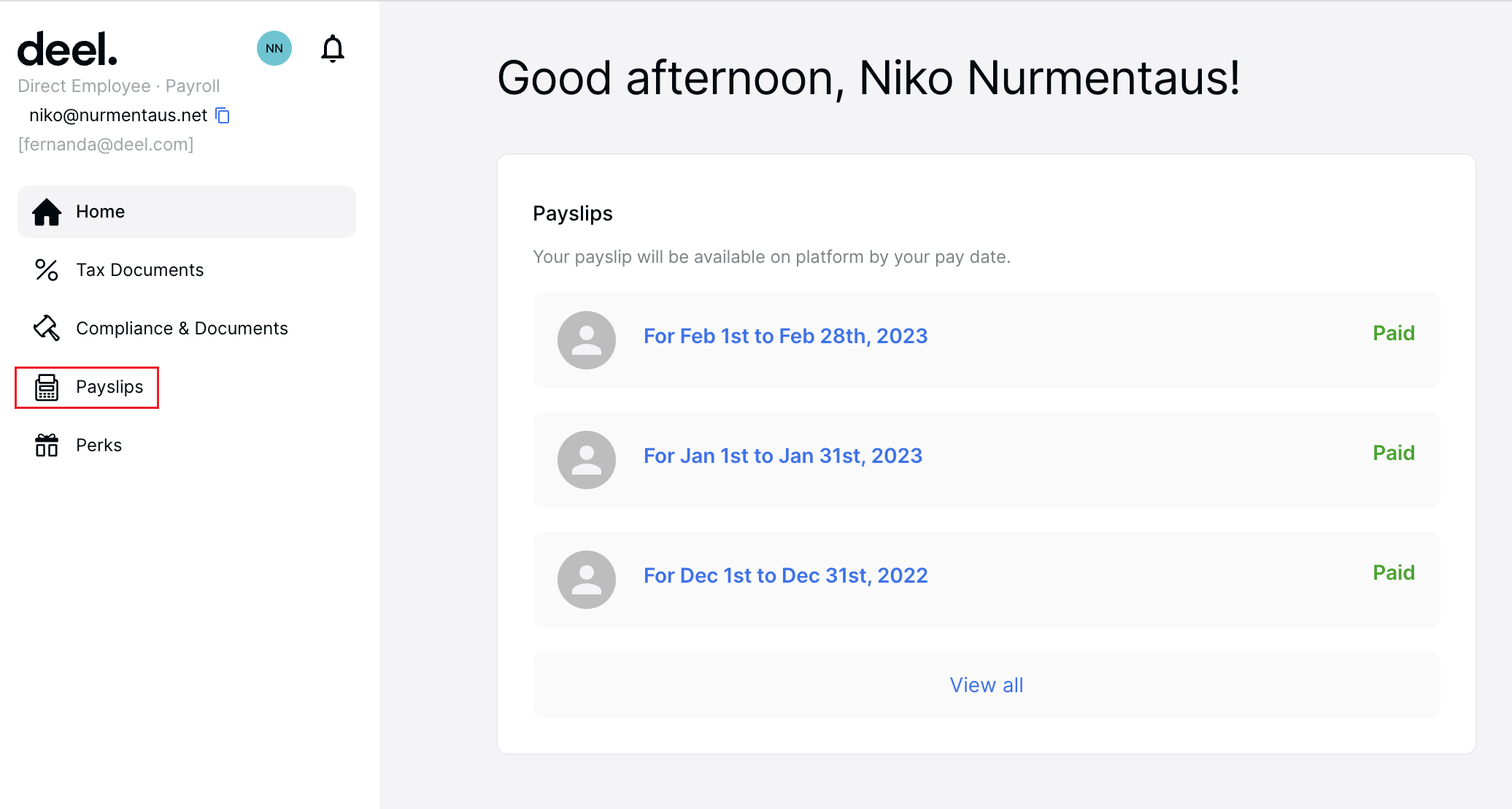 Click Download payslip to view the full details of any payslip.