Clients can cancel a processing payment made via bank transfers, Wise, Mercury, and Coinbase on the platform.
For all other payment methods, please contact us.
✅

Step 1 - Select payment

From your account home page, select a payment in progress marked Waiting For Funds To Arrive

You can also select the Payments tab to pull up the full list.

Waiting For Funds To Arrive means that while the payment was initiated on the Deel platform, we are still waiting for your bank or wallet transfer to arrive.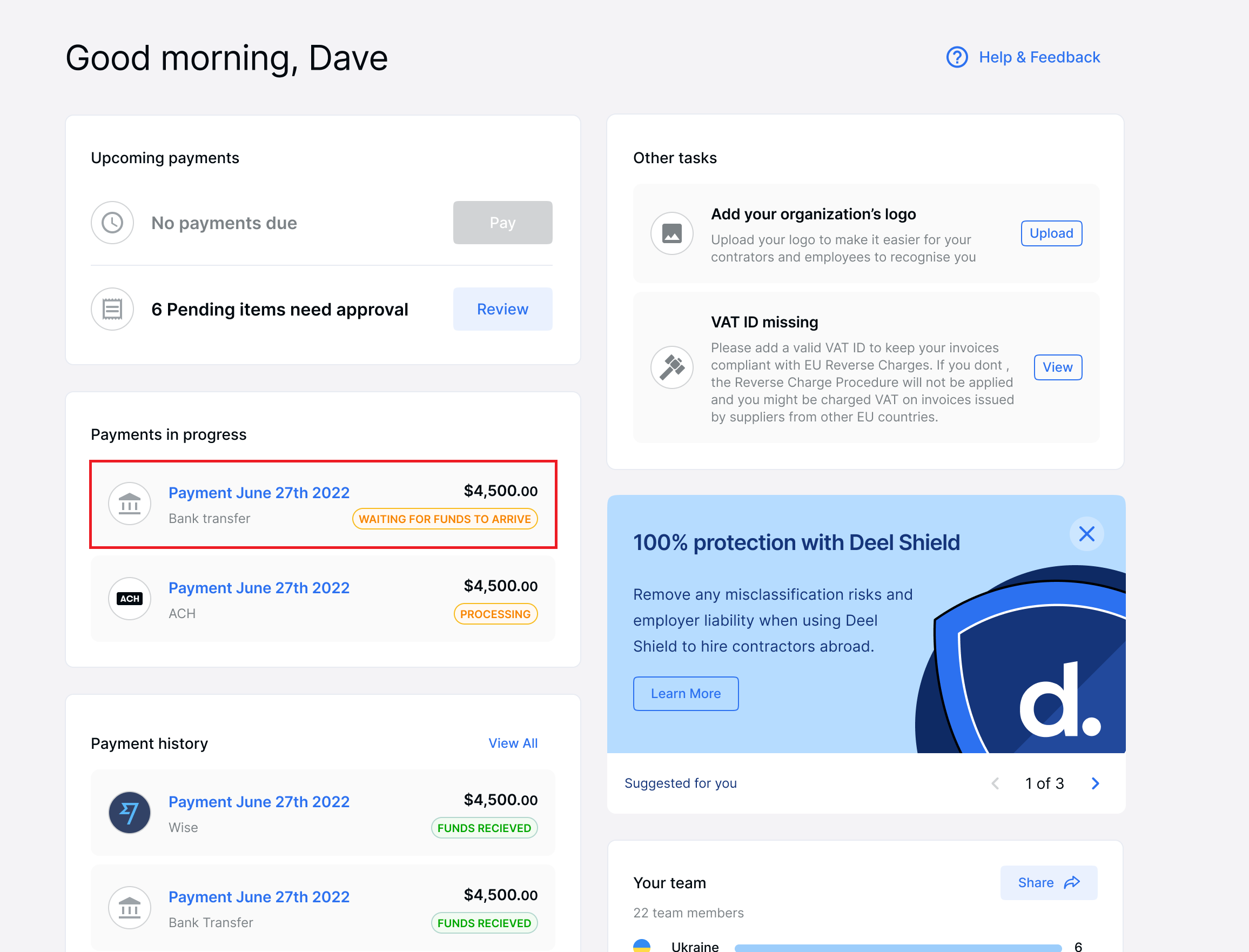 ✅

Step 2 - Cancel Payment

Click Cancel Payment.

Please select a reason for the cancellation from the dropdown menu.

You will receive an email confirmation of the cancelled payment.

Once you confirm the cancellation, all invoices will be available to pay again.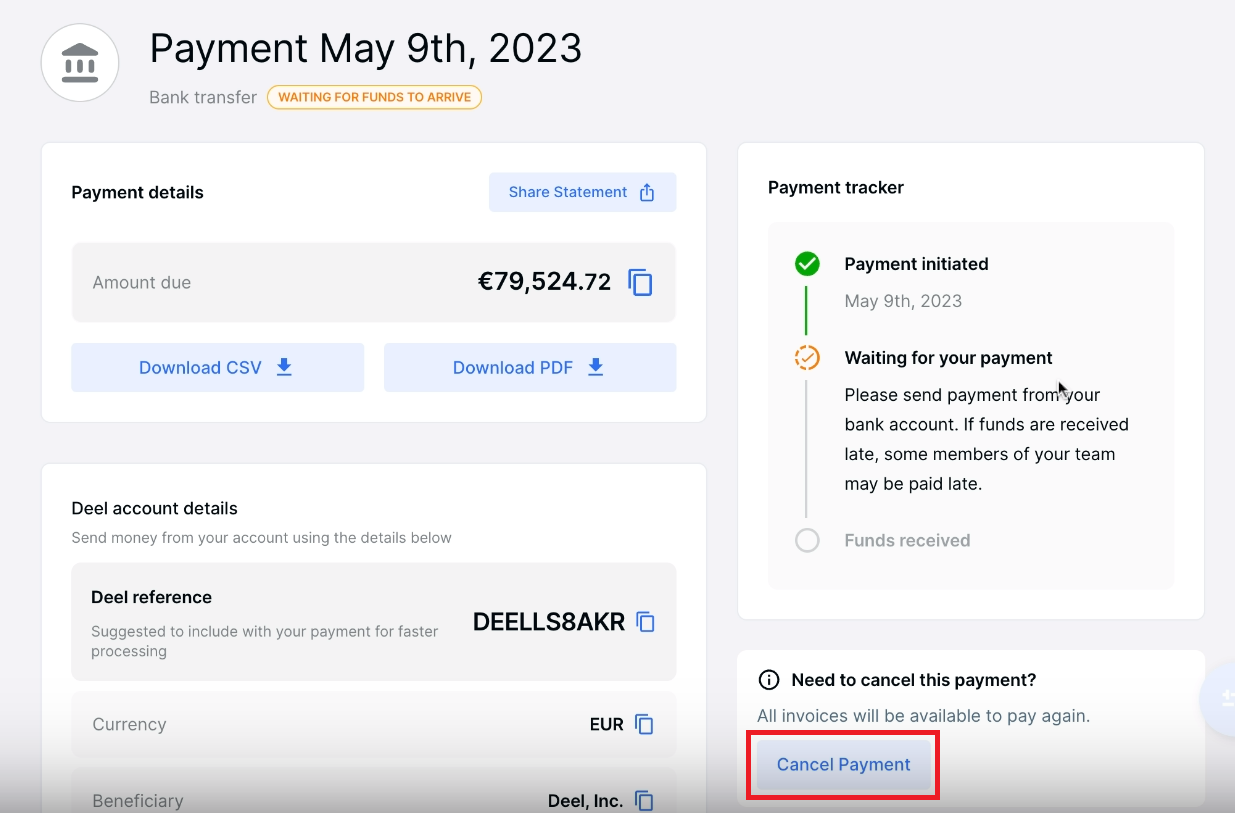 You can review cancelled payments from your Payments tab.