This article is for Global Payroll Employees and explains how to submit, edit or delete expenses.
Expenses are reimbursable costs incurred by you for legitimate business purposes in the course of your employment. Business expenses are usually not taxable but may be subject to certain limitations in some jurisdictions.
In this article:
Before you start
Please submit only one expense per expense claim.
All expenses must be reviewed and approved by your employer.
How to add an expense
✅ Step 1 – Click Add Expense
In the Expenses section on your home page, click on Add Expense.

✅ Step 2 – Fill in the required information
You must add the type of expense, currency, amount, vendor name, and item description.
Additionally, any supporting invoice or receipt for any expense should also be added.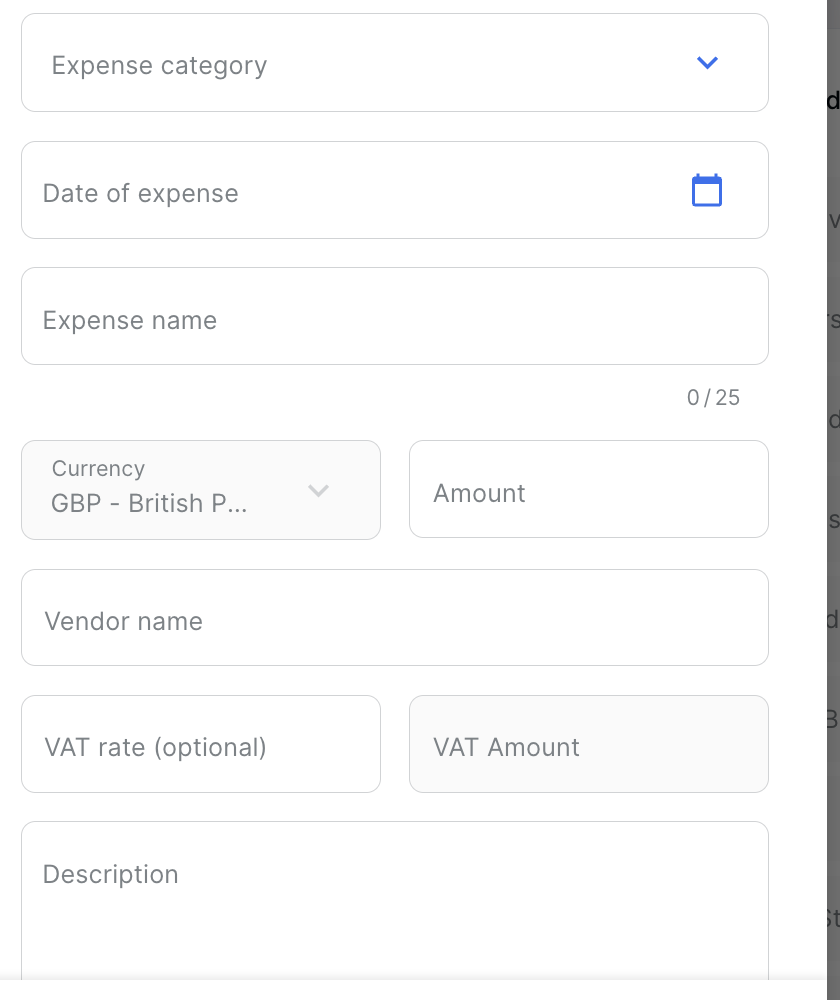 ✅ Step 3 – Click Submit
Your expense is added and is filed as Pending while awaiting approval from your employer.
How to edit or delete an Expense
Once you add an expense, you can edit or delete it as long as it's awaiting approval from your employer.
✅ Step 1 - Open your contract

✅ Step 2 - Select the pending expense that you want to edit
Click the blue Edit Expense button to edit at the top. Click Yes to confirm.
Click the red Delete button to delete at the bottom. Click Yes to confirm

FAQs
When will my expense be paid?
Expenses will be paid as per the date on which your employer approves them. If it's approved
before payroll submission, it
will be processed in the first open payroll cycle. Any expenses approved after the payroll has been submitted will be processed in the next cycle's payroll.
What do I do if my expenses or allowance hasn't been approved yet?
Y
ou may also contact your employer at your own discretion to request approval.