Yes, clients can reactivate a contract by clicking Reactivate Contract on the worker's profile page.
You will need to confirm that you understand the potential risks and liabilities of misclassification.
Please note: You can make additional payments with a one-off invoice without needing to reactivate an ended agreement.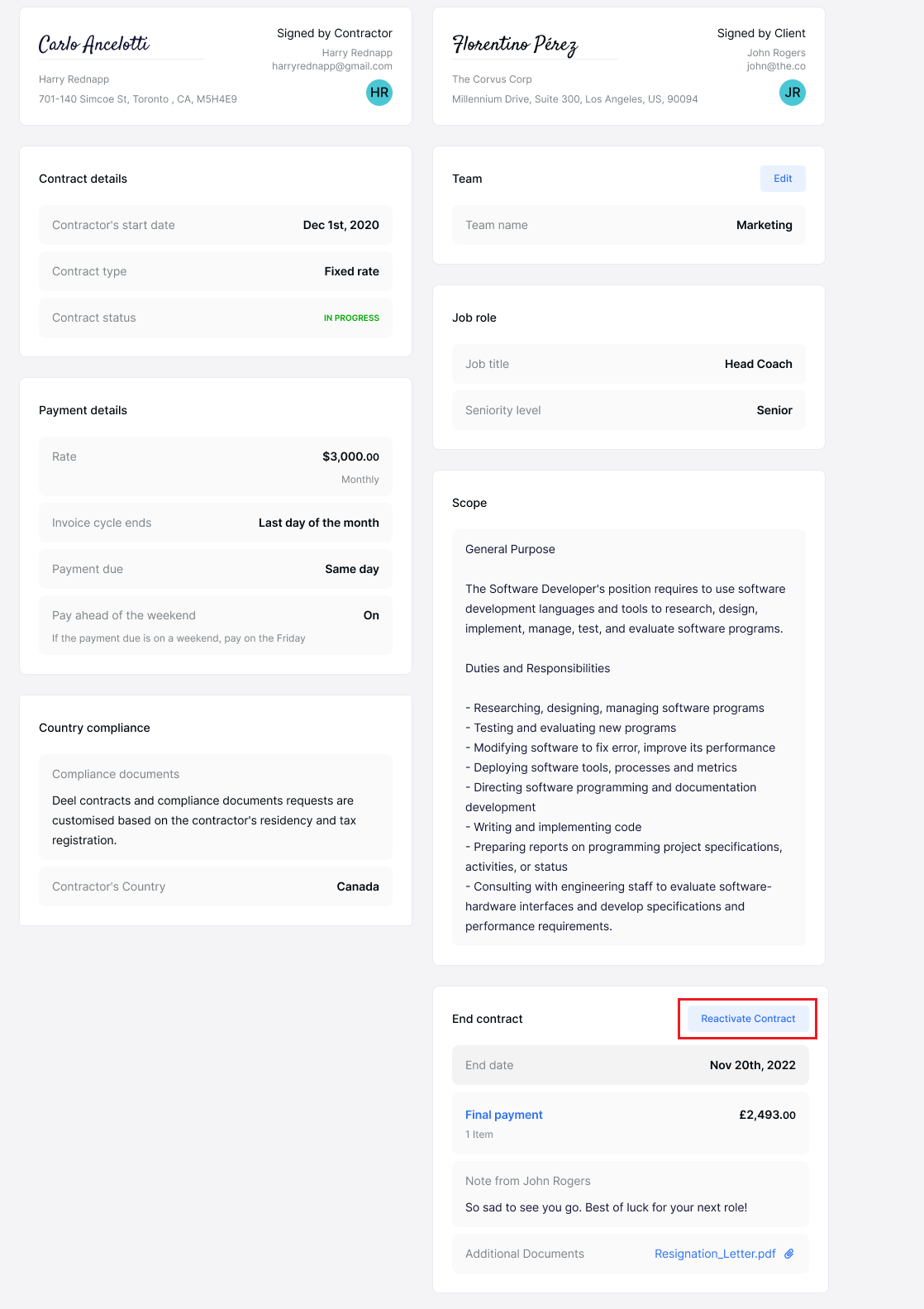 Reactivating contracts raises the risk of misclassification
Reactivating a contractor agreement, or extending an independent contractor agreement after the expiration of the initial term, may significantly raise the risk of misclassification and unintended legal liabilities.
Such agreements may inadvertently suggest an ongoing employment relationship rather than a true independent contractor arrangement. If you wish to proceed, you can tick the box.
For more information, please see our blog post: Misclassification Guide: Independent Contractor or Employee?