This article explains how Global Payroll clients can complete their mandatory entity onboarding steps in order to run their first payroll for their direct employees.
Please see Global Payroll Onboarding Experience for more details on the onboarding flow and payroll processing timeline.
In this article:
How to add Global Payroll entity
How to complete entity onboarding
How to add Global Payroll entity
✅ Step 1 –
Add Entity
Go to (1) Organization Settings, select the (2) Entities tab, and then (3) click Add Entity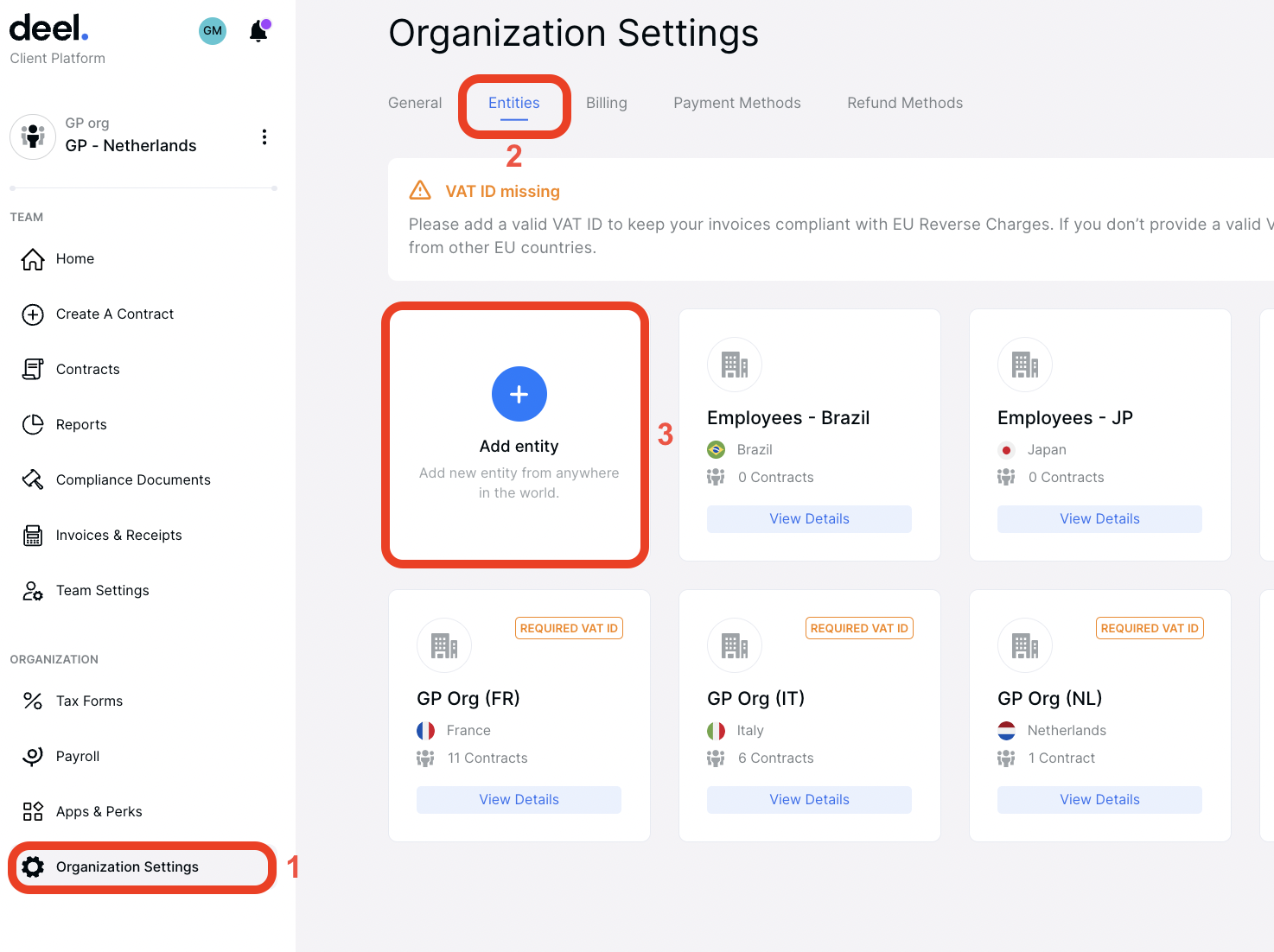 ✅ Step 2 – Fill out entity details and click Add Entity
Your entity will now be visible on the entities page. From here you can review and edit details.
Once your entity has been configured you can add your group and group members.
How to complete entity onboarding
✅ Step 1 – Review missing onboarding steps
Select the Home tab on your home page and click Review to see entities that are still missing onboarding documentation.
Then click View Details for an incomplete entity.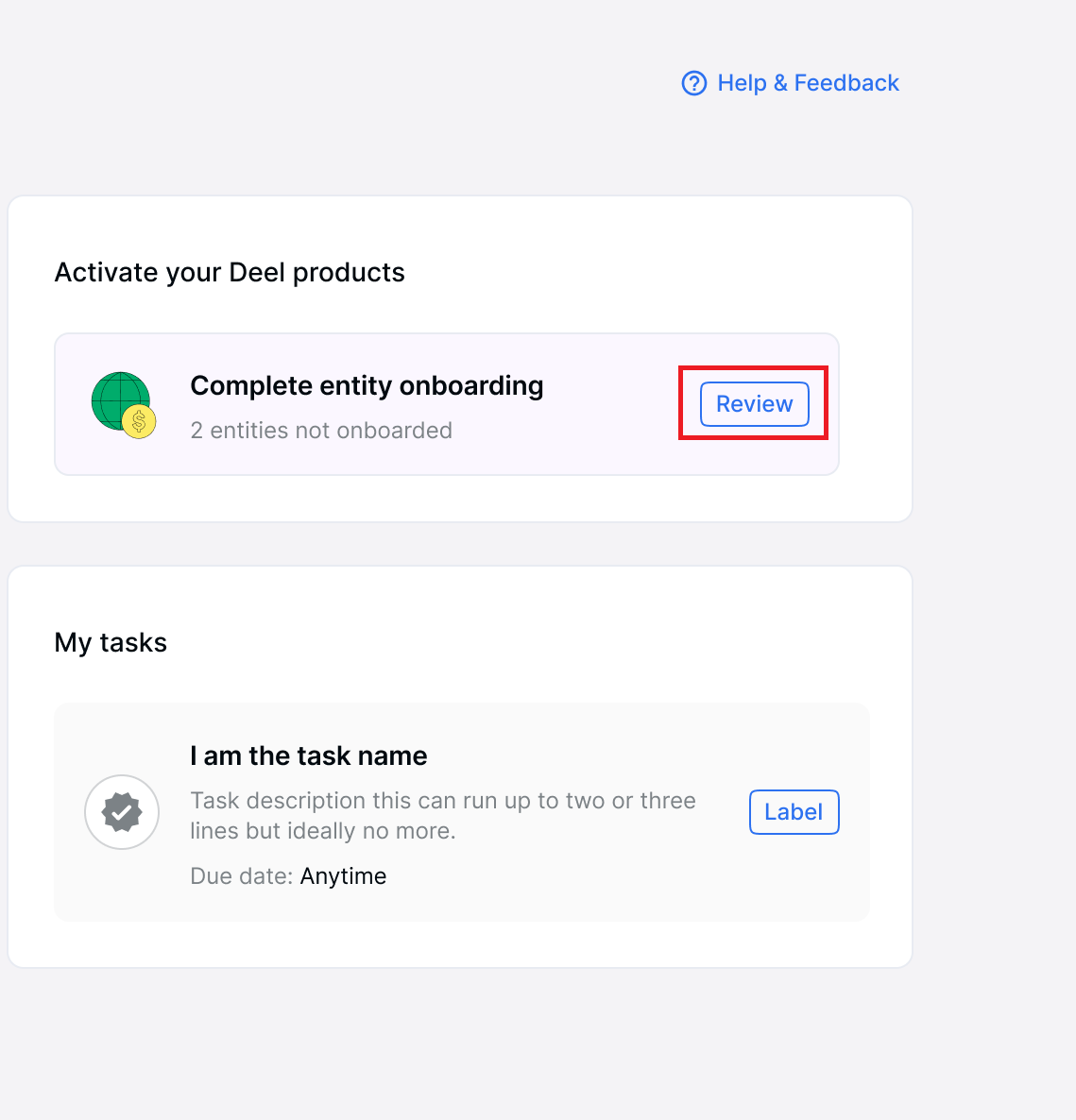 ✅ Step 2 – Add missing details
Select the Entity Details tab and review your incomplete entity onboarding tasks.
Before we can run the first payroll, you need to:
Add your current workers

 

If you are onboarding multiple employees at once to Global Payroll, please use our mass import tool

You must add at least one worker for the task to be marked complete
Upload required documents

Select Organization Settings and then Business Documents to begin uploading missing documents. All documents must be uploaded in order to activate Global Payroll.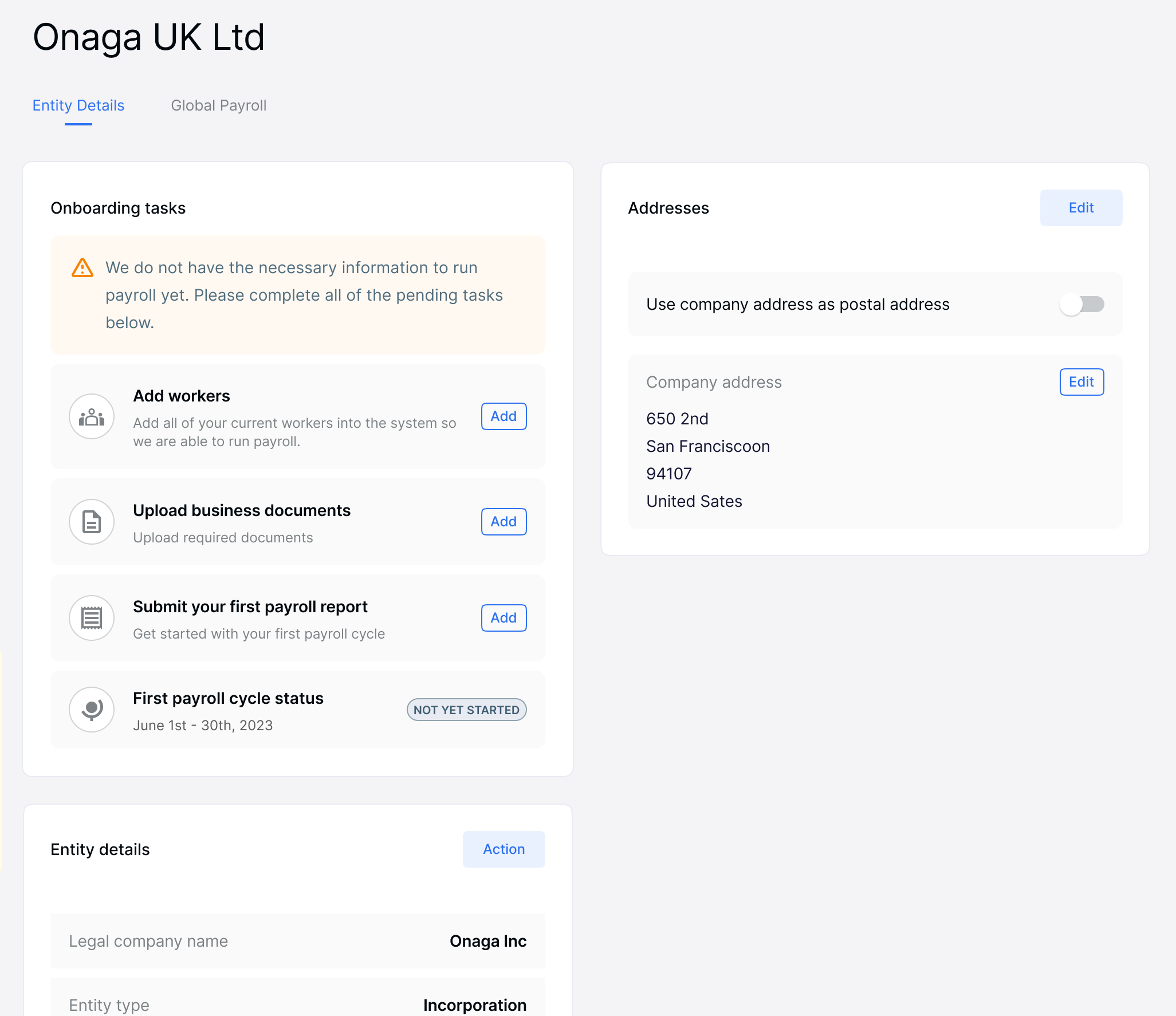 FAQs
[ACCORDION]

What if I use an external HRIS system?
Your direct employees can also be added onto Deel through a supported integration. The task will be marked complete.
If you are manually adding your employees or using the mass import feature, adding any number of workers will mark the task as completed.
[/ACCORDION]