This article explains how Deel HR clients can easily create customized reports and share them with others in the organization.
In this article:
How to create a custom report
✅ Step 1 – Click on Create Custom Report
Select the (1) Analytics tab on your home page, click (2) Reports, and select (2) Select Create Custom Report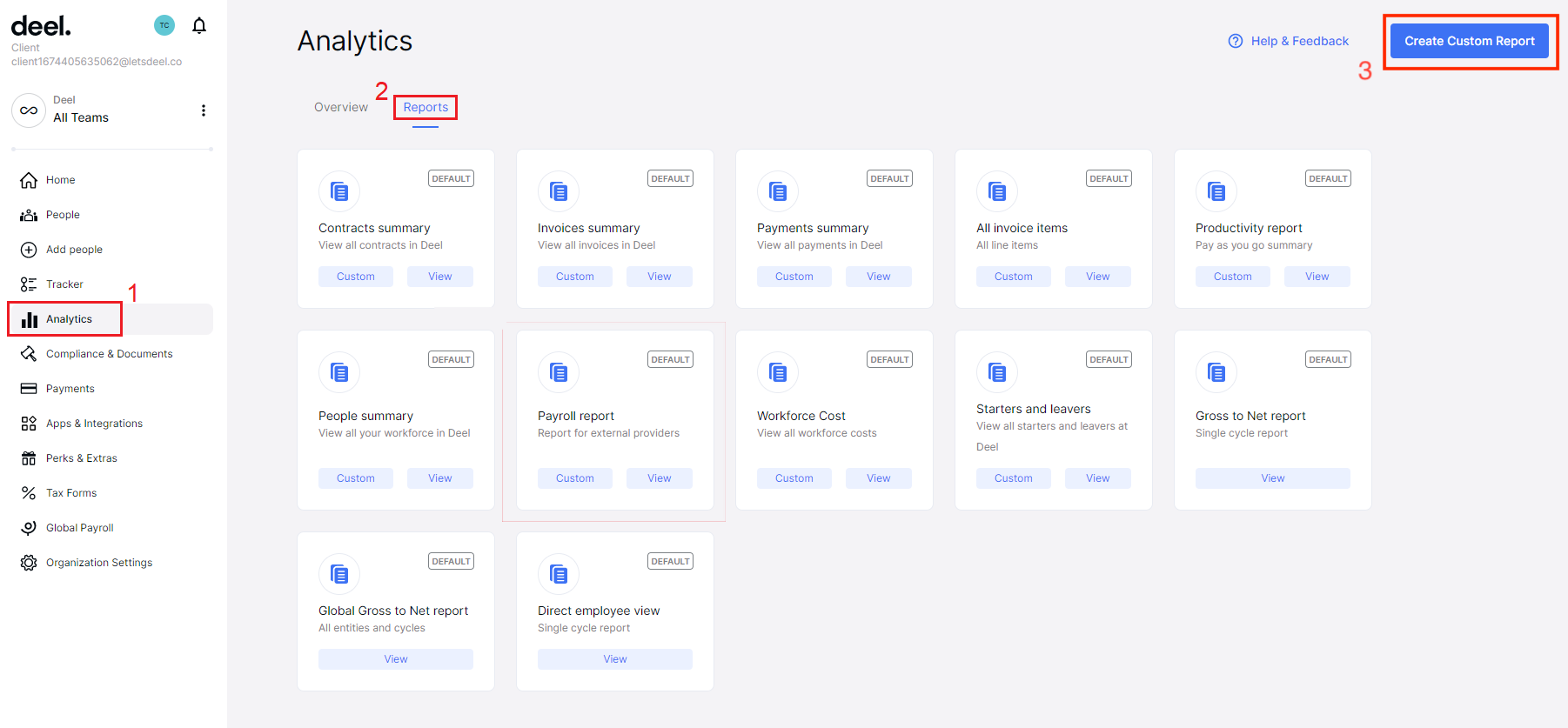 To customize an available report, click on the Custom button below the desired report on the Reports page. 
✅ Step 2 – Create a report 
You can select a template from the list or create a report from scratch.
✅ Step 3 - Select the Report type 
You can choose whether you want to create a report and save it to the Dashboard or create a One-time report that will not be saved in the dashboard.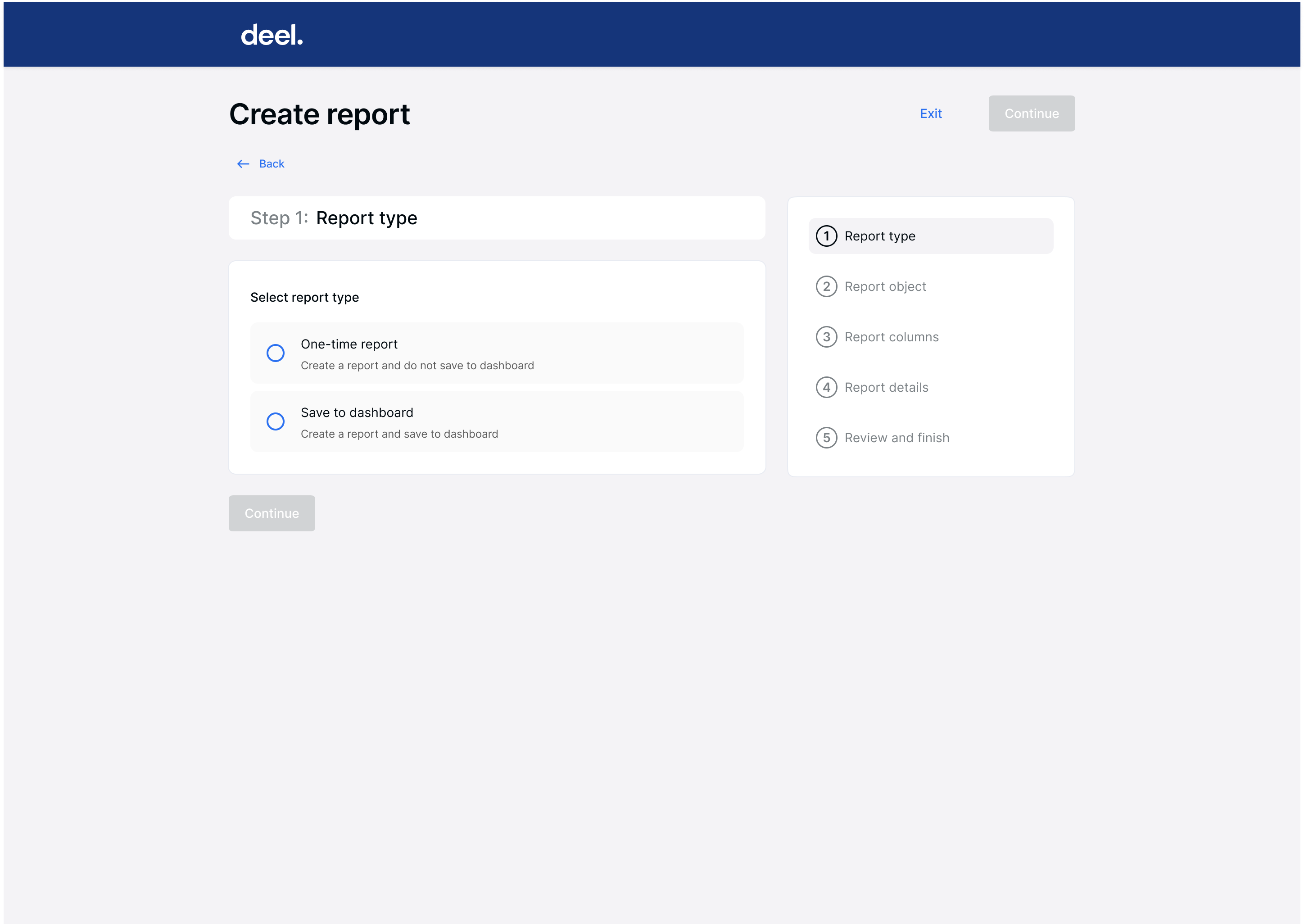 If you create a Report from scratch, the system will additionally prompt you to select primary objects for your report.
✅
Step 5 - Select Report columns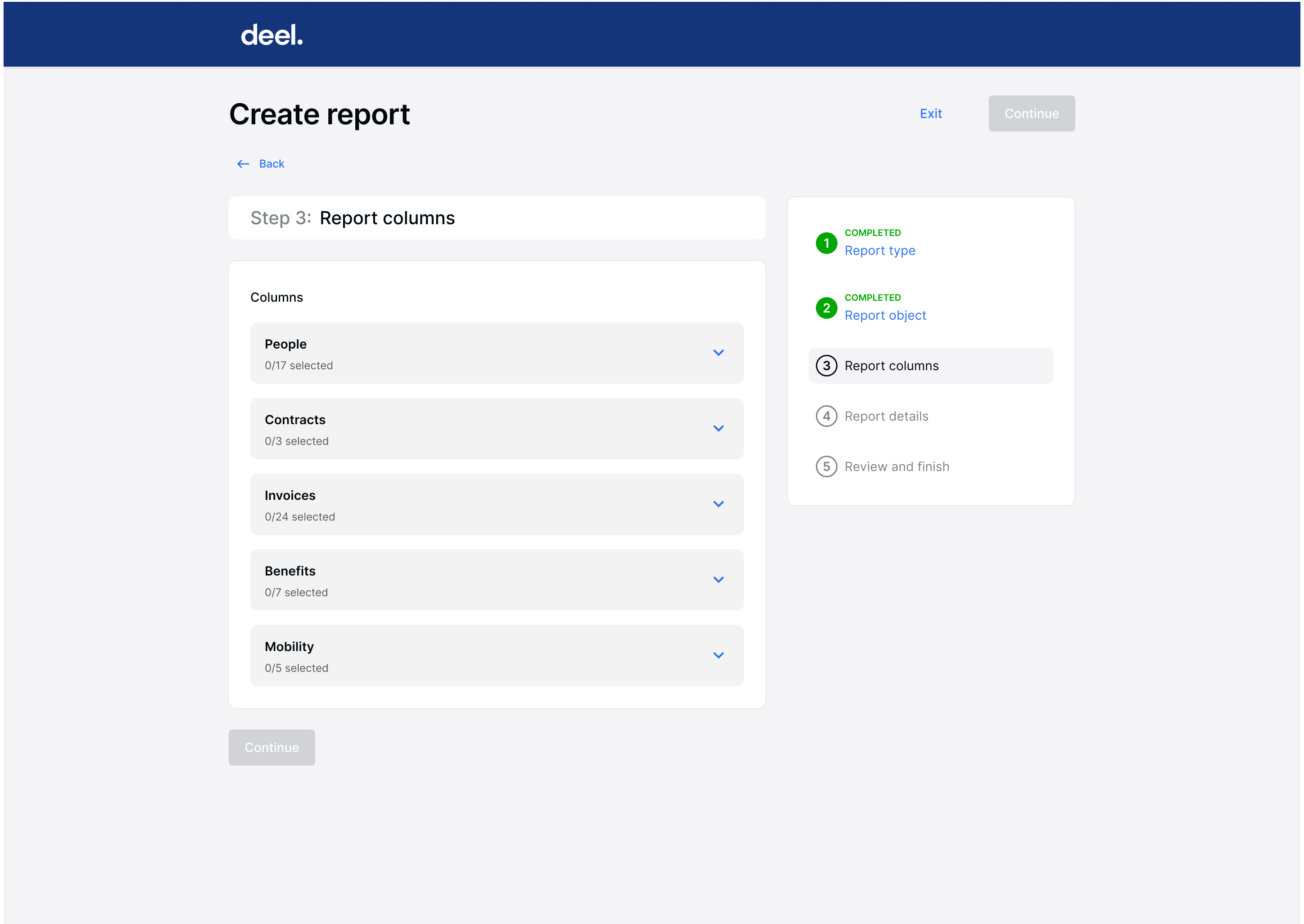 If you select One-time report, you can directly generate your report after selecting the report columns.
✅
Step 6 - Input Report details
You can also select if you want to share the report with others in your organization.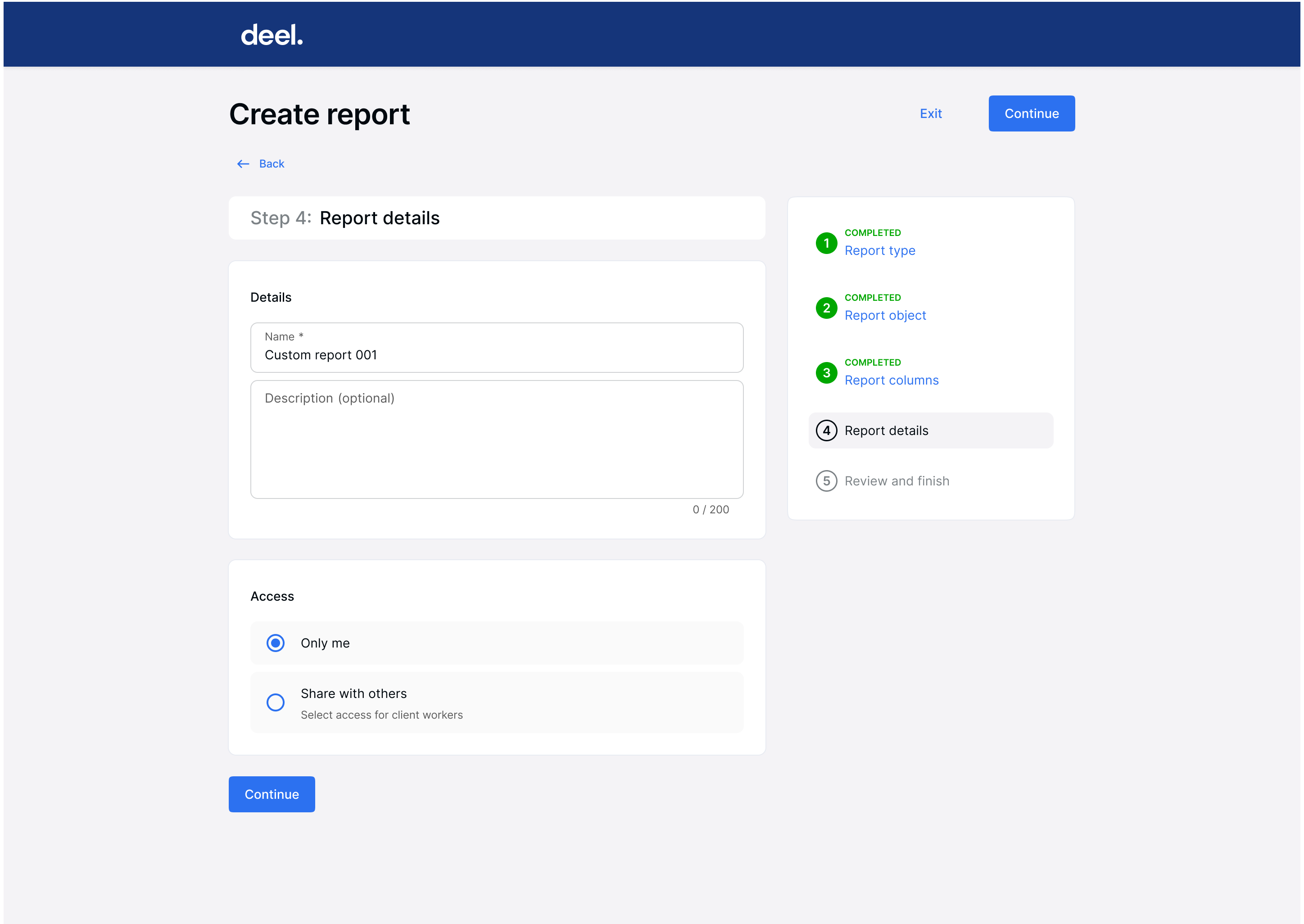 ✅
Step 7 - Review the details and Click on Finish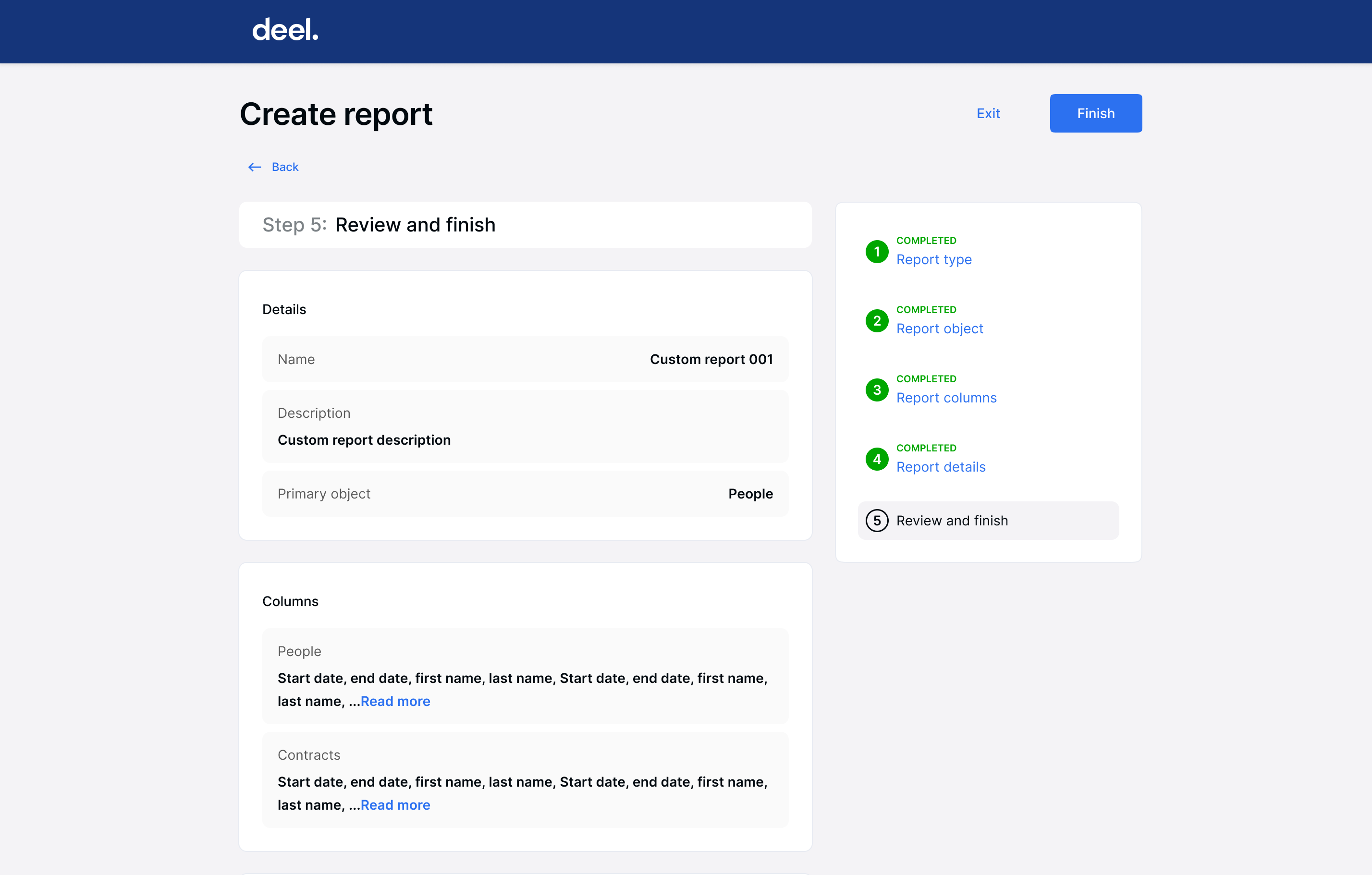 How to Share a Custom Report 
While creating a custom report you can also share the report with others in your organisation. 
✅
Step 1 - Click on Share with Others
After clicking on Create Custom report, select the report type, primary object, and report columns. 
Click on Share with Others while entering report details in Step 6 above.
✅
Step 2 - Select Recipients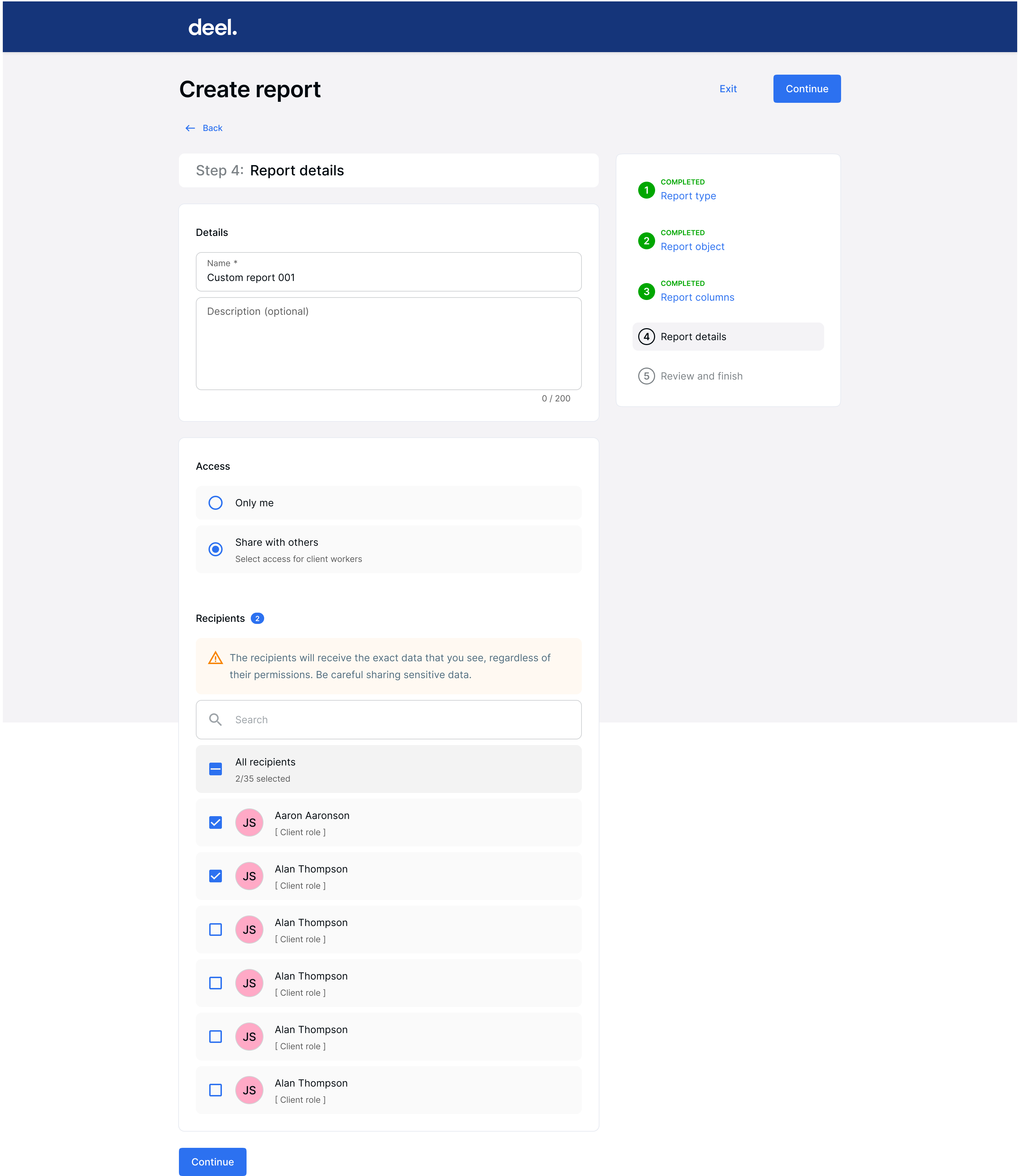 The recipients will receive the exact data that you see, regardless of their permissions.
✅

Step 4 -

Click on Continue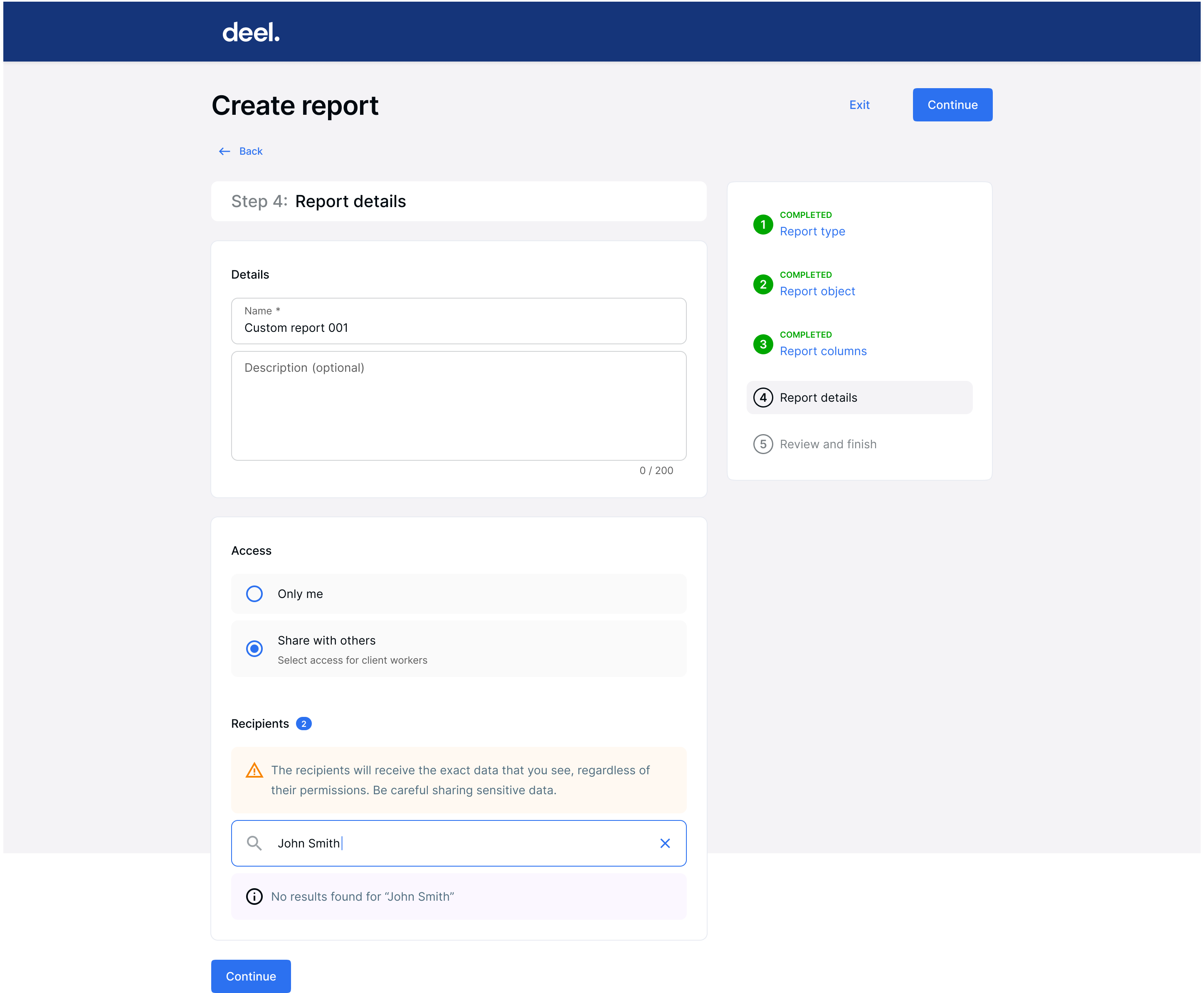 ✅

Step 3 -

Review the Information and click on Finish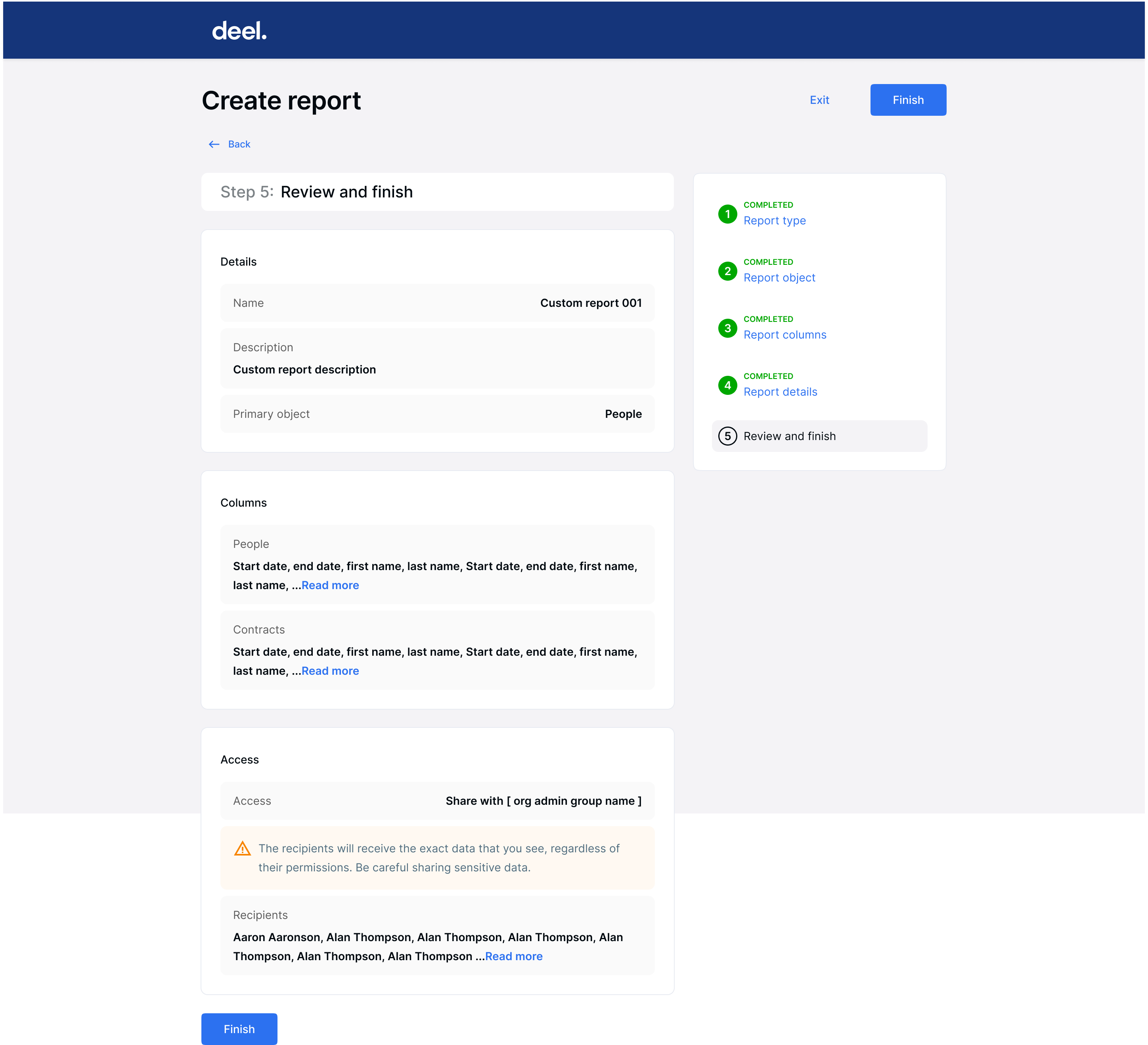 Frequently Asked Questions
[ACCORDION] Can I share a One-time Report with others?
No, a One-time report cannot be shared with others through the platform. The option to share a report will be available only if the report type is set to "save to dashboard".
[/ACCORDION]