This article explains how clients can add their employees on US Payroll.
US Payroll is a software-driven automation built to replace the manual processes involved in running payroll. It ensures shorter payroll approval timelines and enables faster processing of payroll for your employees.
Adding an Employee on US Payroll
✅ Step 1 - Go to Organization Settings and Click on Entity Details
On your homepage click on the Organization Settings tab and select the Entity Details.
ln the Task List, go to Add Employees, and select Start.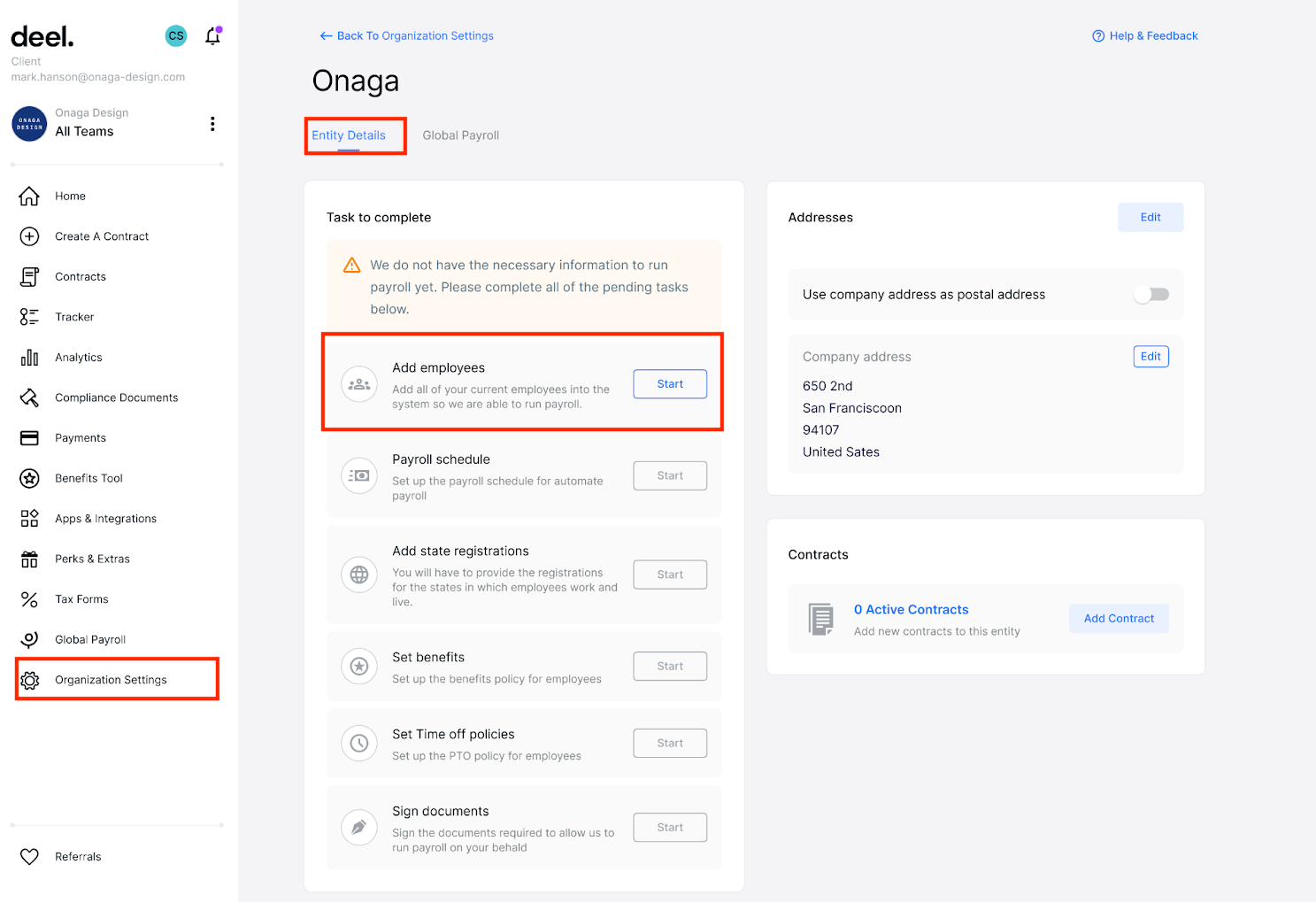 ✅ Step 2 - Add employees Manually or in Bulk
Start the workflow to add employees and select if you'd like to add employees manually or via a bulk upload.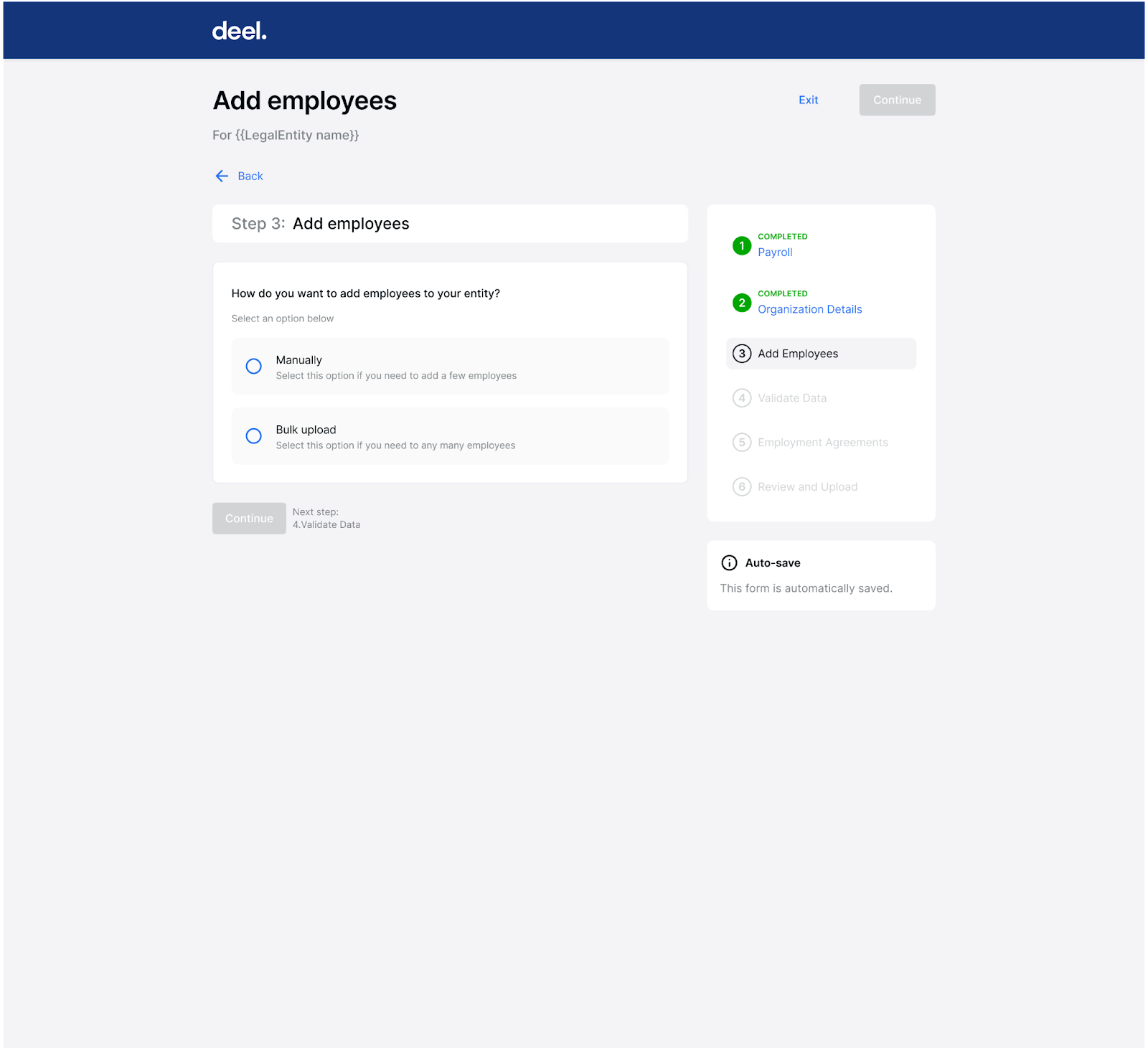 To manually add an employee, fill in the required fields for each employee.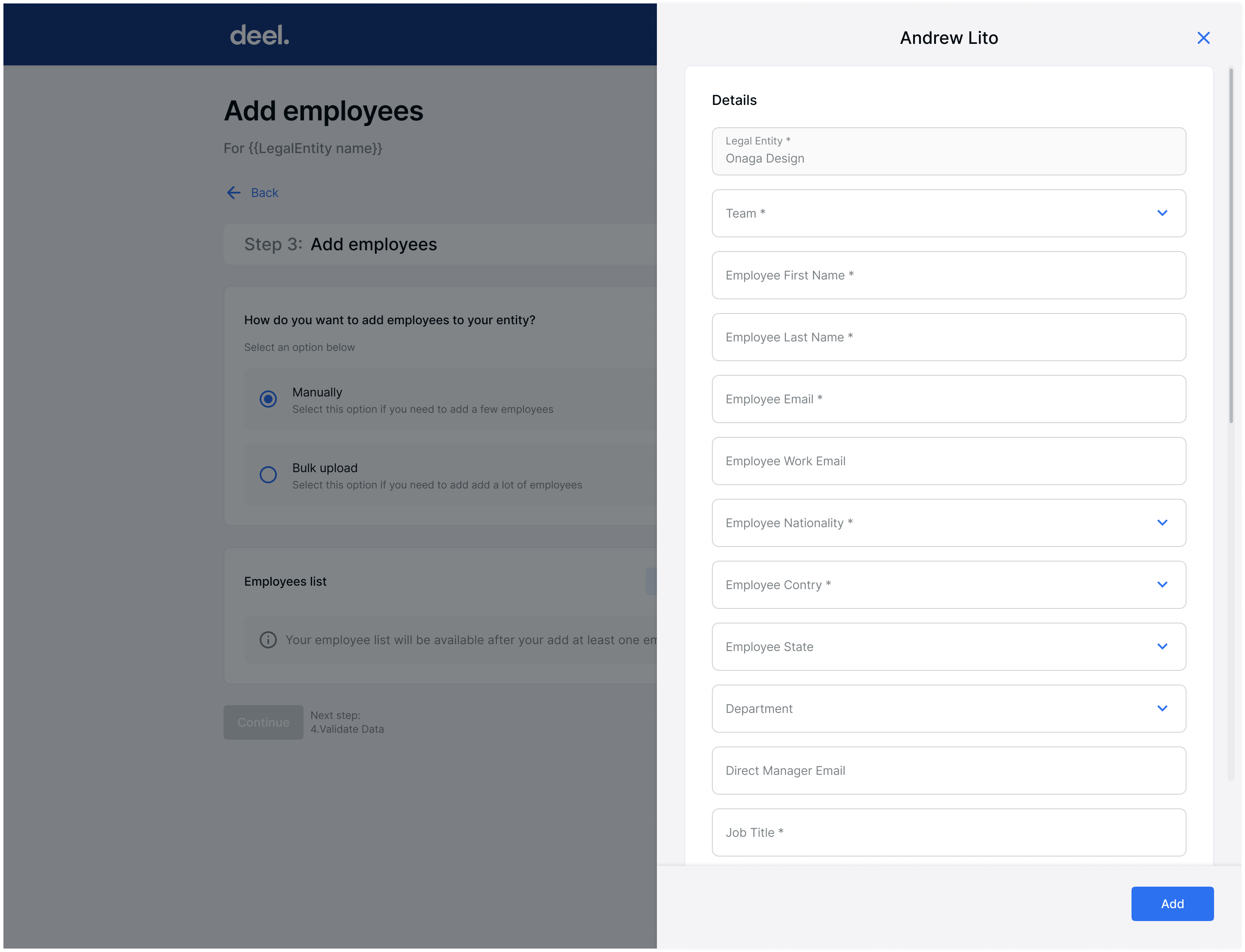 For bulk upload, you can upload your CSV file containing employee data or you can use a Deel template.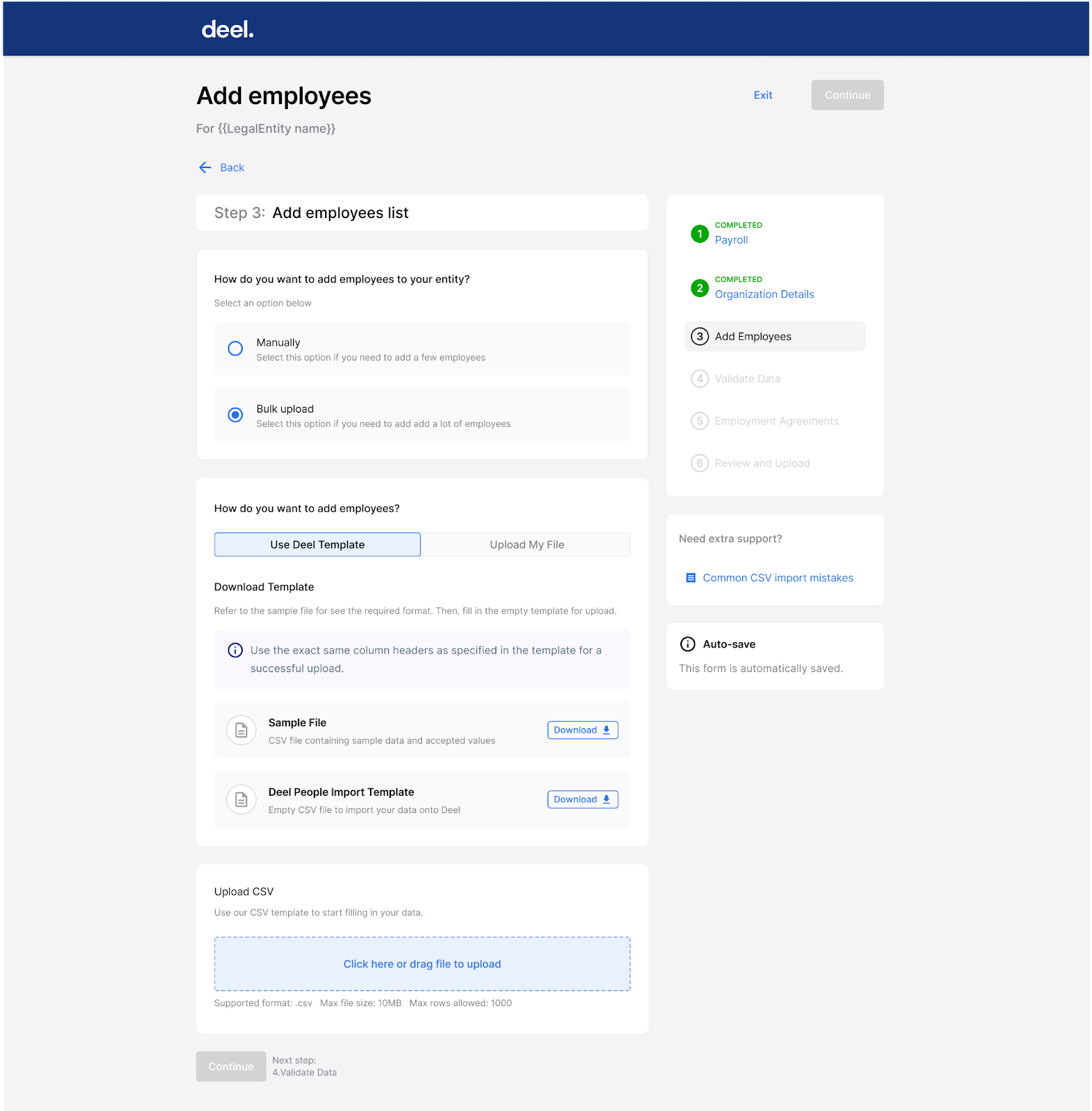 After adding the employees, click on continue. 
✅ Step 3 - Validate Data
The system will validate the data fields uploaded/filled in by you, if there is an error the system will prompt a message.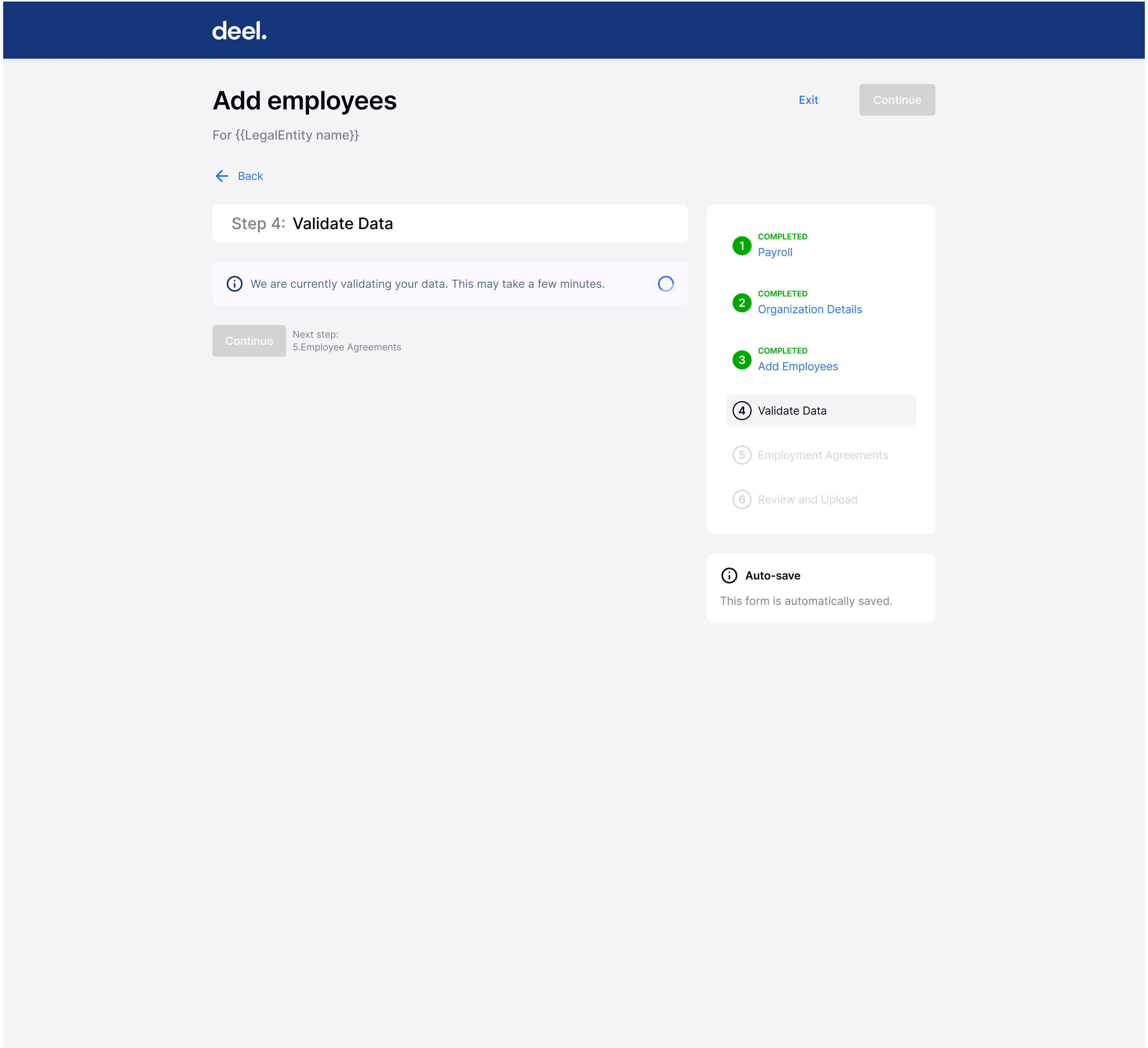 After validating the data, you can upload employee agreements. However, this step is optional and employee agreements can be added at any time after profile creation.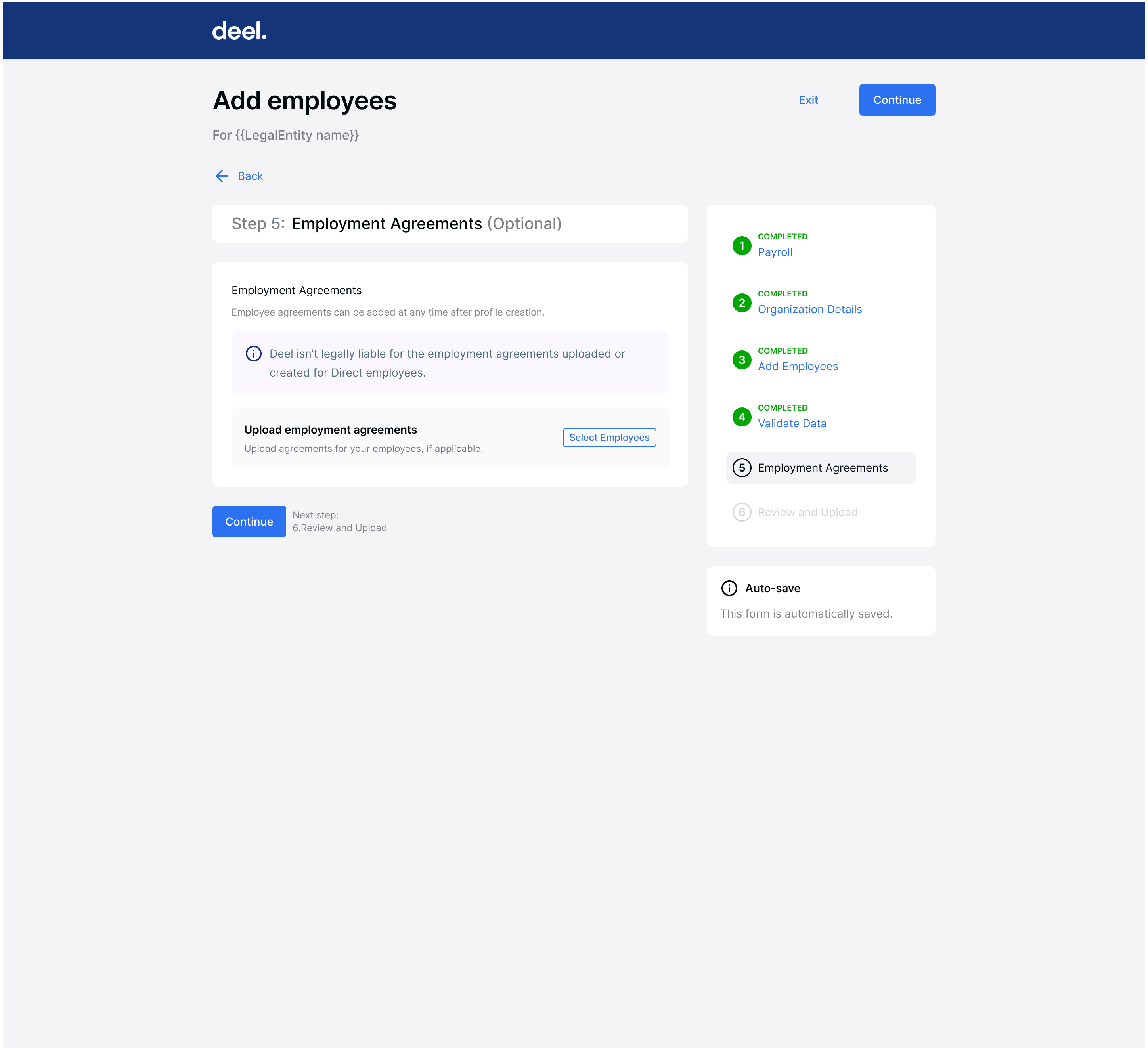 ✅ Step 4 - Review the Employee Data
You can review added employees and select an Invite method.
Once done, select Finish to complete the process.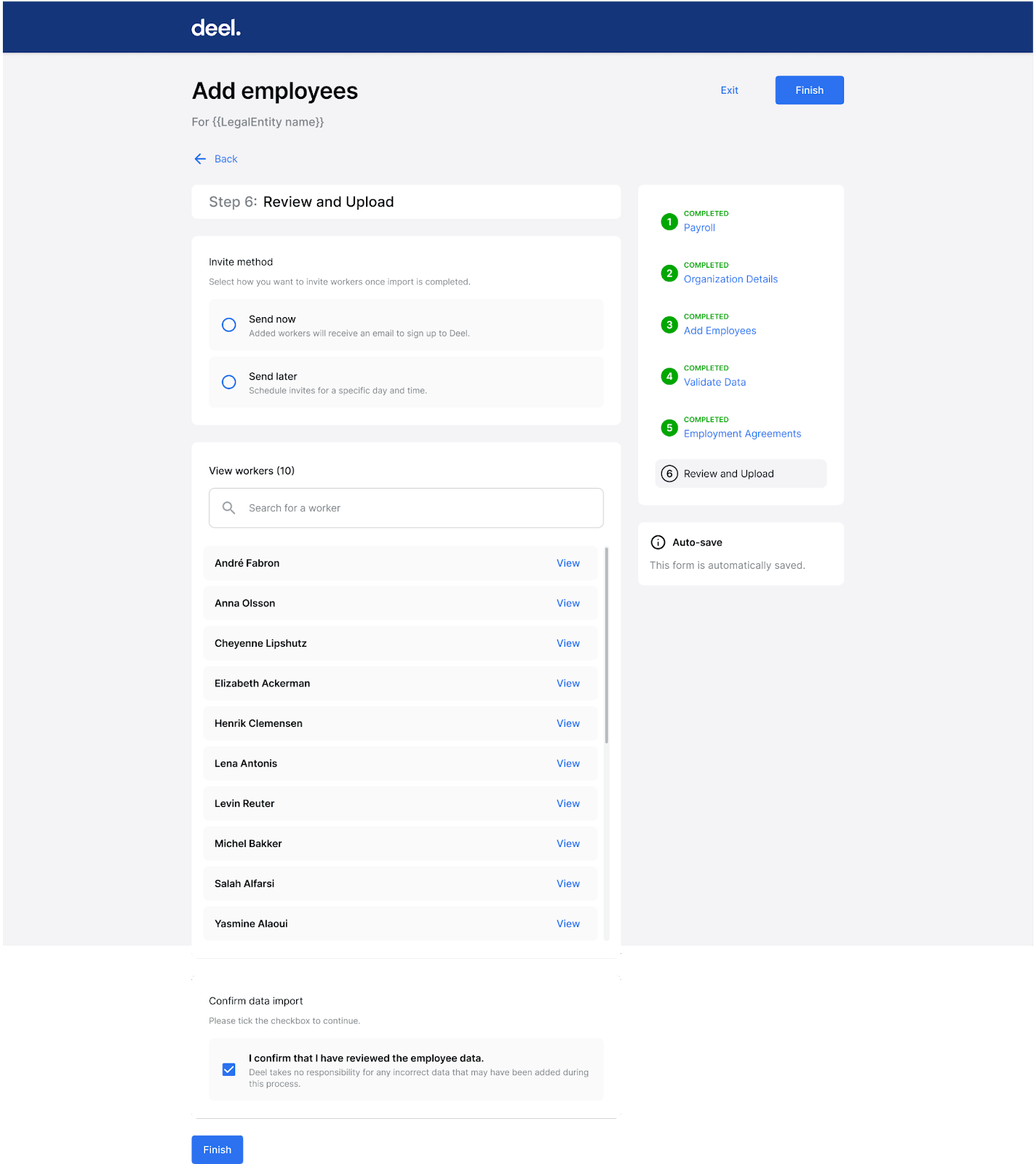 Congratulations! You have successfully added your employees on US Payroll.