This article explains how clients can easily update a Global Payroll contract for an existing direct employee.
For more information on where Global Payroll is available and the services that are included, please see Global Payroll Overview.

This process only applies if your organization does not have an HRIS, or if your HRIS is not integrated with the Deel platform.



Global Payroll must be enabled for your account to use this feature.
✅ Step 1 – Select the employee
Go to the (1) People tab and select the (2) Global Payroll employee whose contract you want to update. 
The (3) Worker type should show Direct employee - Payroll for Global Payroll employees.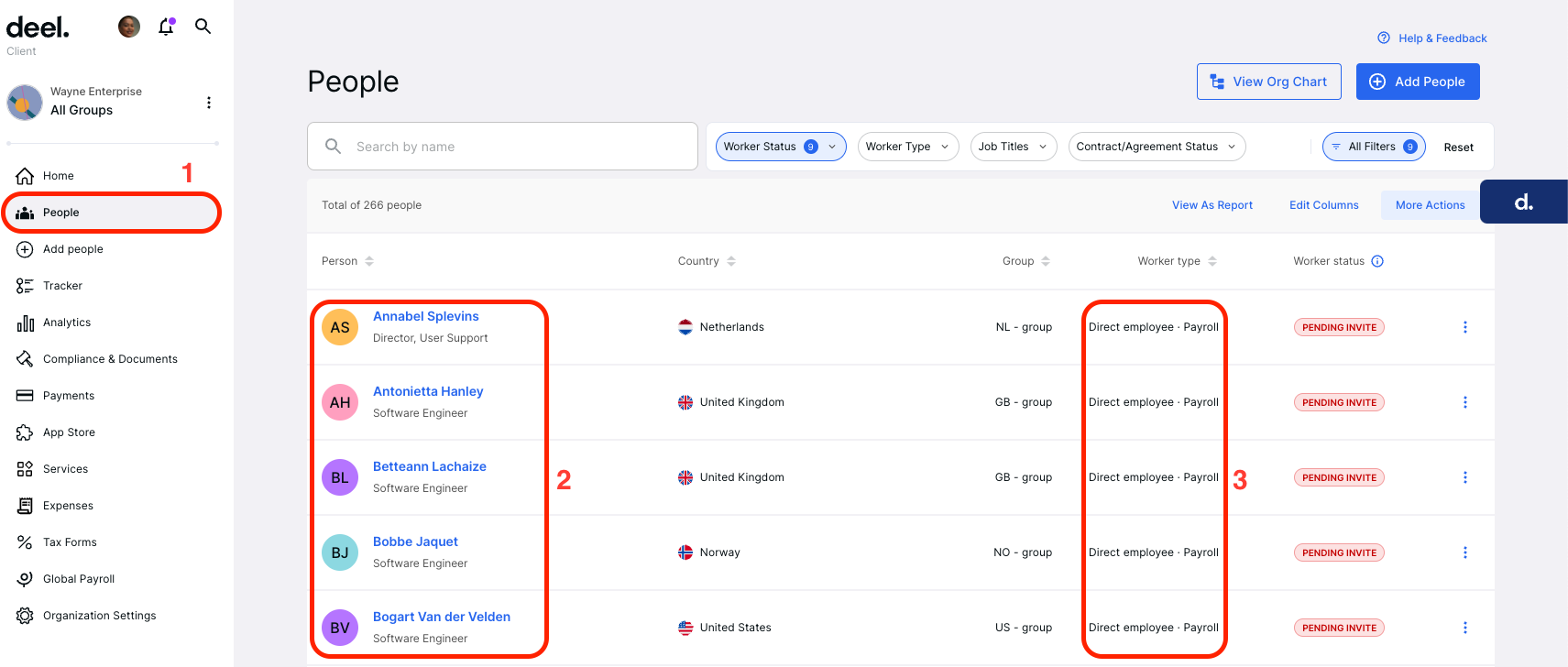 ✅ Step 2 – Access the contract
In the Contracts / Agreements section, click View Agreement to open the employee contract.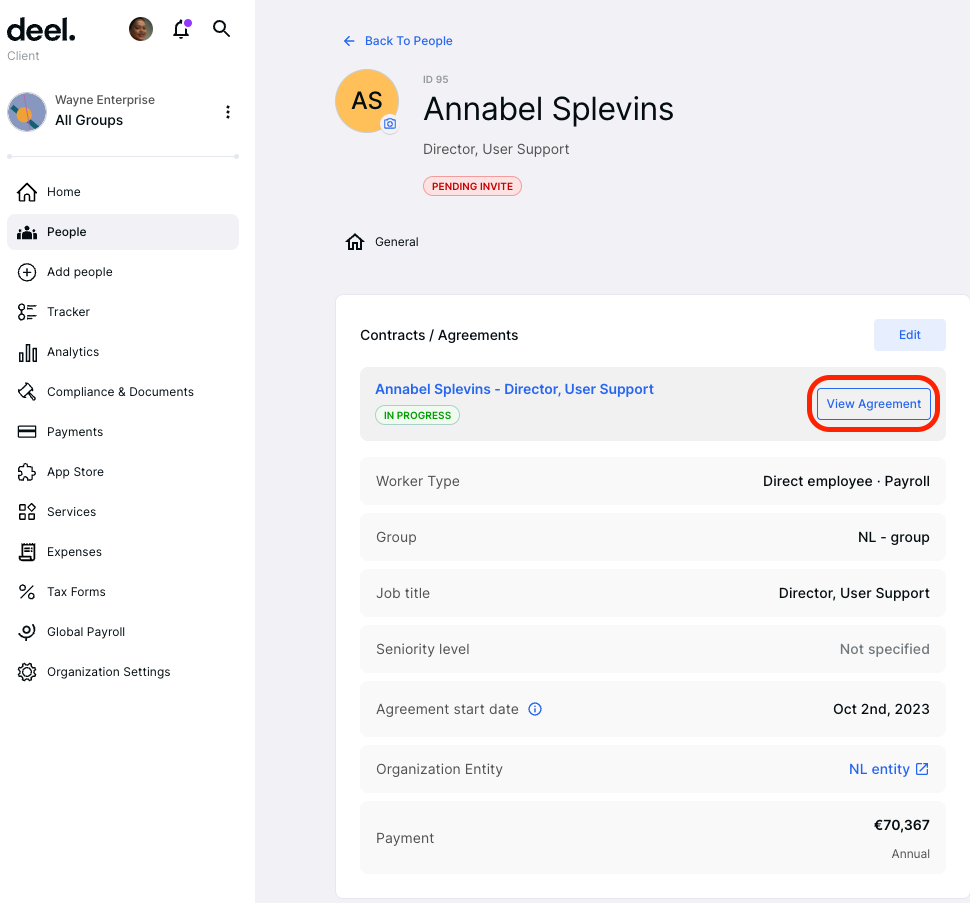 ✅ Step 3 – Select the section to be updated
Click Edit in the section(s) you want to make changes to.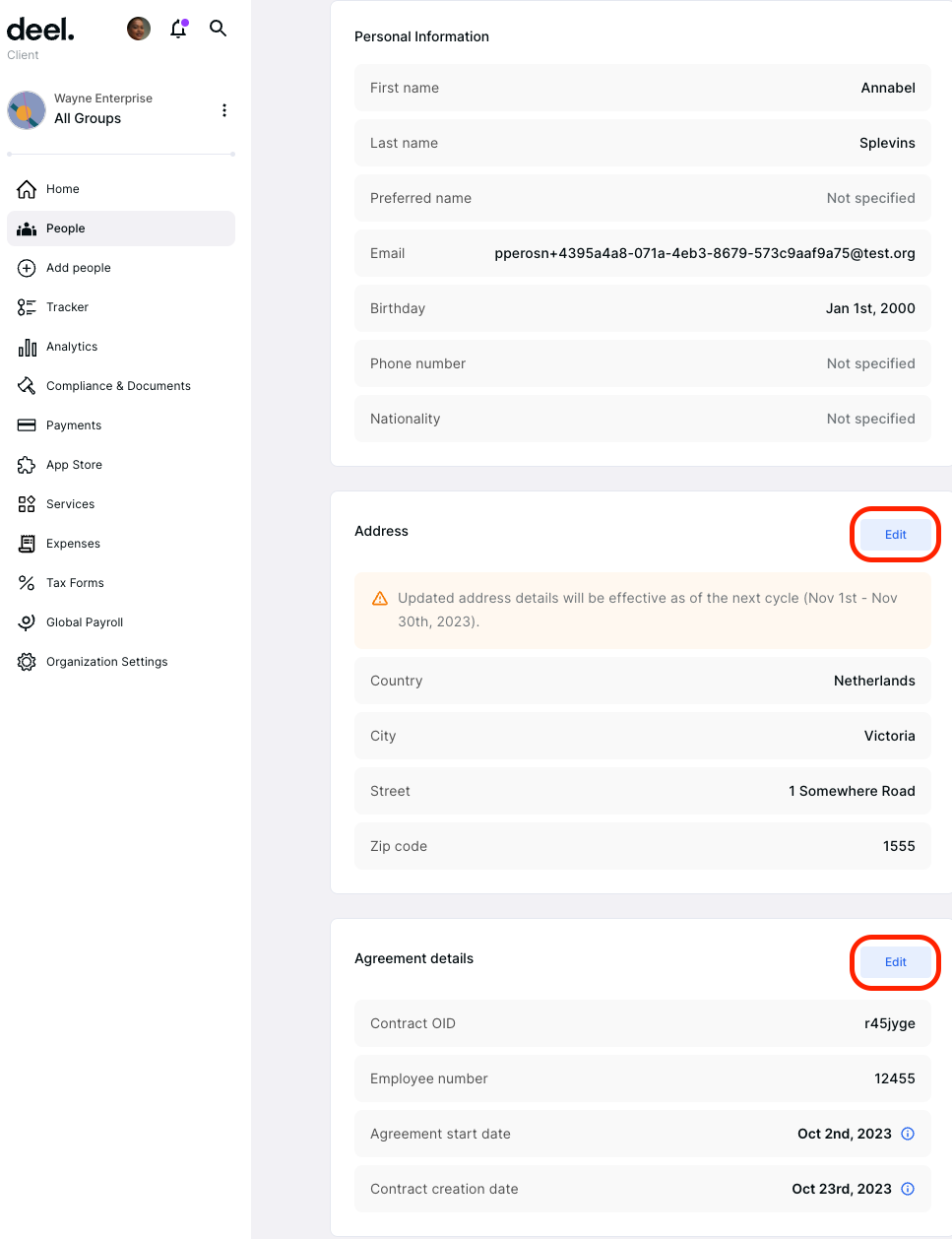 Note: the Additional details, Compliance documents, and Payment Details can also be updated; however, since the details here are usually provided by employees, we recommend you do not make changes here unless you are doing so on behalf of the employee. 
✅ Step 4 – Review changes and complete the update
Once you are satisfied with the changes, click Next then Update for the changes to be made.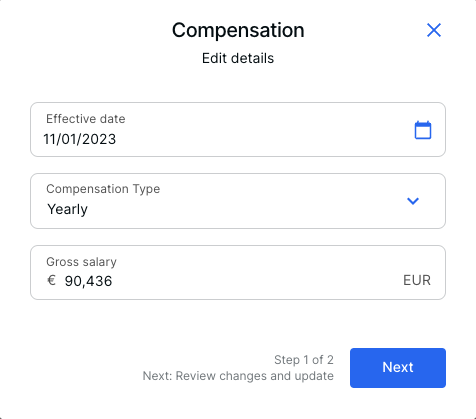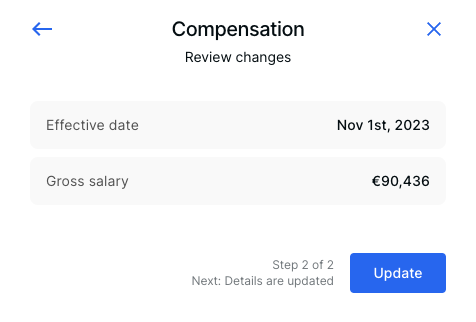 After confirming a change, you will see a message at the top of the section advising you of when the change will take effect.
Changes made to Compensation, Employment status, and Job information are logged on the platform and can be viewed by clicking (1) View History. You may also click (2) View update details to see the changes and cancel an update before it takes effect.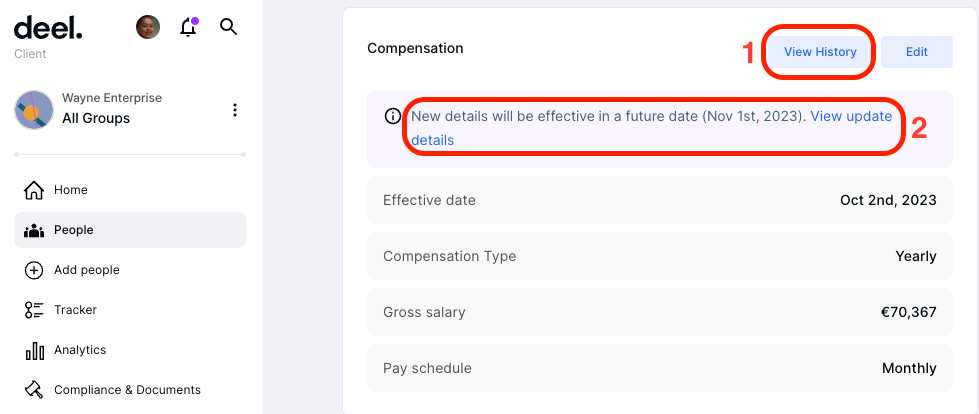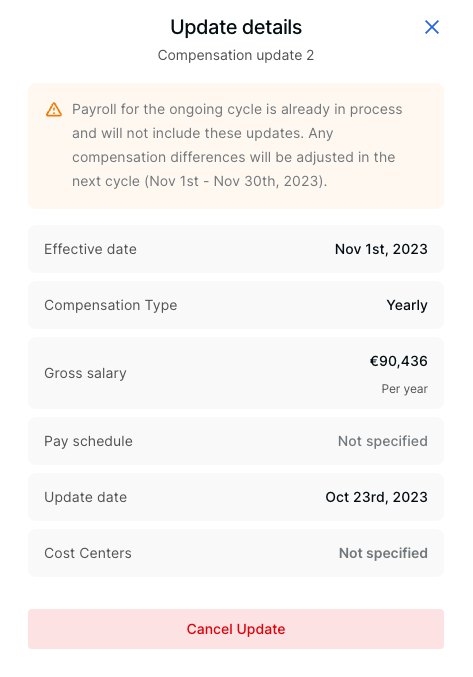 Frequently Asked Questions
[ACCORDION] When would I need to update a Global Payroll employee contract?
You can update a Global Payroll employee contract when:
An employee's compensation changes
An employee's employment status changes from part-time to full-time and vice versa
An employee's job title changes
An employee's start date if the date hasn't passed
[/ACCORDION]