Deel's Equity Management Tracking enables you to create and manage Equity Grants for all worker types except Independent Contractors under Deel Shield. 
When entering Grant Details you will have the option of managing the options available under Equity Type and Grant Type (Optional).
Any additions or changes you make to these fields will be available for all future Equity Grants that you generate for workers.
In this article:
How to manage Equity Field options
Managing your equity field options
✅ Step 1 – Access Equity Management
Go to People. Select an Employee's Name to access their Profile.
Scroll down to select Equity from the menu on the right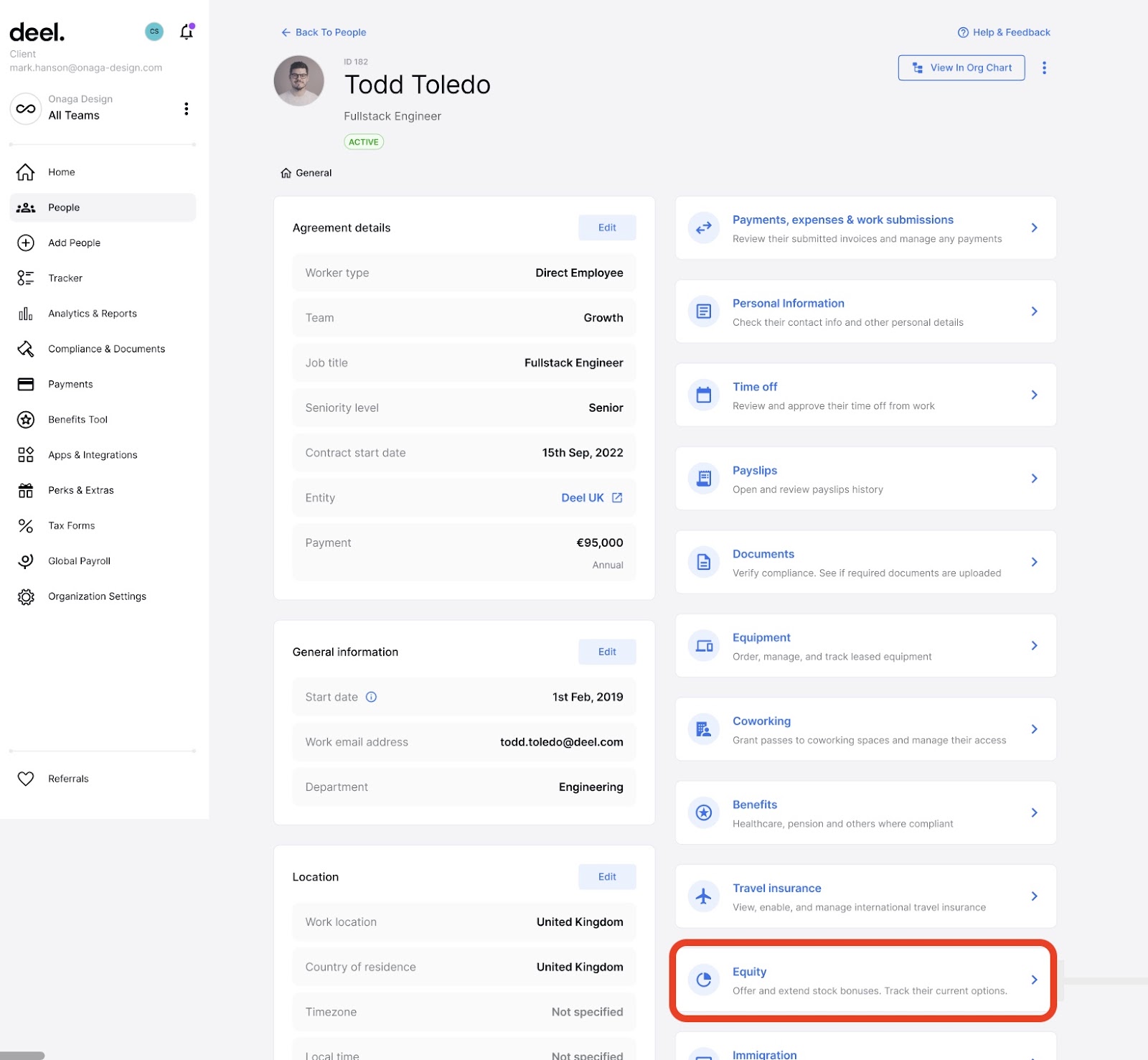 ✅ Step 2 – Select
Add Equity Offer
Select Add Equity Offer to create a new Equity Package for the employee 



✅ Step 3 – Select Manage Equity Fields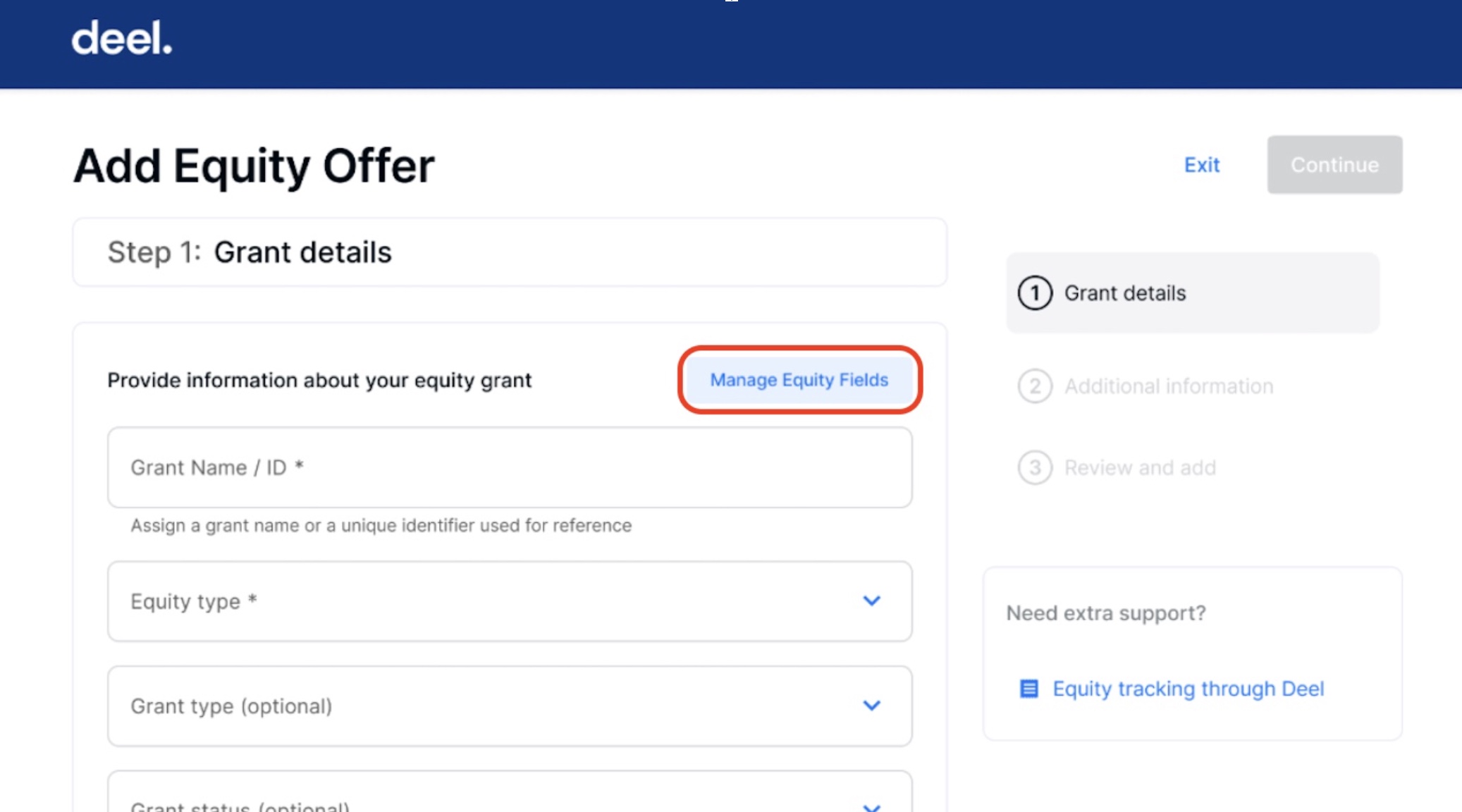 Default Equity Type Options
Deel will include the commonly used equity options NSO, ISO, and RSU on your list of Equity Types by default.

Non-advantaged stock options (NSO)
Tax advantaged stock options (ISO)
Restricted stock units (RSU)
Equity Types are fully customizable, however, so you can create and track the Equity Types that are best applicable to your, organization, locale, and needs. 


How to add new list item
When you select Manage Equity Fields, you may see the following options:
Add New List Item
Click and Drag to rearrange Items
Edit Existing Item (If applicable)


Note: Editing an item name will update the name across all equity offers in Deel where it is in use



Delete Existing Item (If applicable)


Note:

Be sure to update the

Equity Type and Grant Type (Optional)

selected on existing Equity Grants to ensure the item you want to delete is not in use.

You can only delete an item that is not currently being used on any Equity Grants tracked in Deel.