Any Group Admin in your group can be invited to sign a contract that you created on Deel, through a process known as delegate signing.
If you need a different group member to sign a contract, you send them an email via the Deel platform.
✅ Step 1 - Create contract
Create the worker contract and select Invite group member to sign.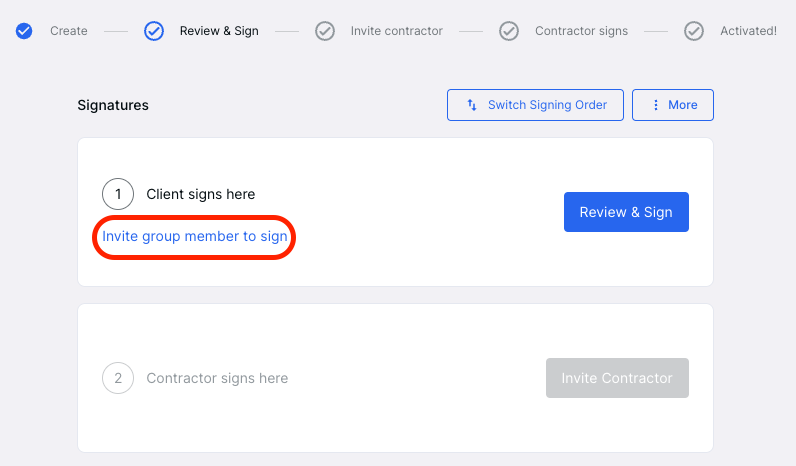 ✅ Step 2 - Invite group member
Select the Group Admin you want to delegate to sign the contract. 
You can add a note to provide additional details, if needed.
You can also add a group member as a Group Admin clicking Group Settings.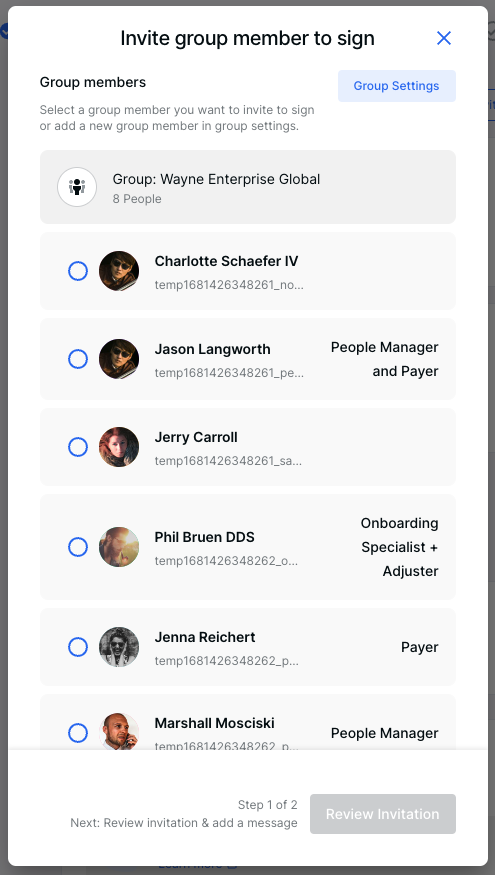 ✅ Step 3 - Invitee receives email
The invitee will receive an email to review & sign on behalf of the contract creator.