This tutorial will guide you through the steps of adding a direct debit payment method to your account so you can automatically process your payment to Deel each month.
✅ Step 1 – Select (1) Organization Settings on your home page and then select the (2) Payment Methods tab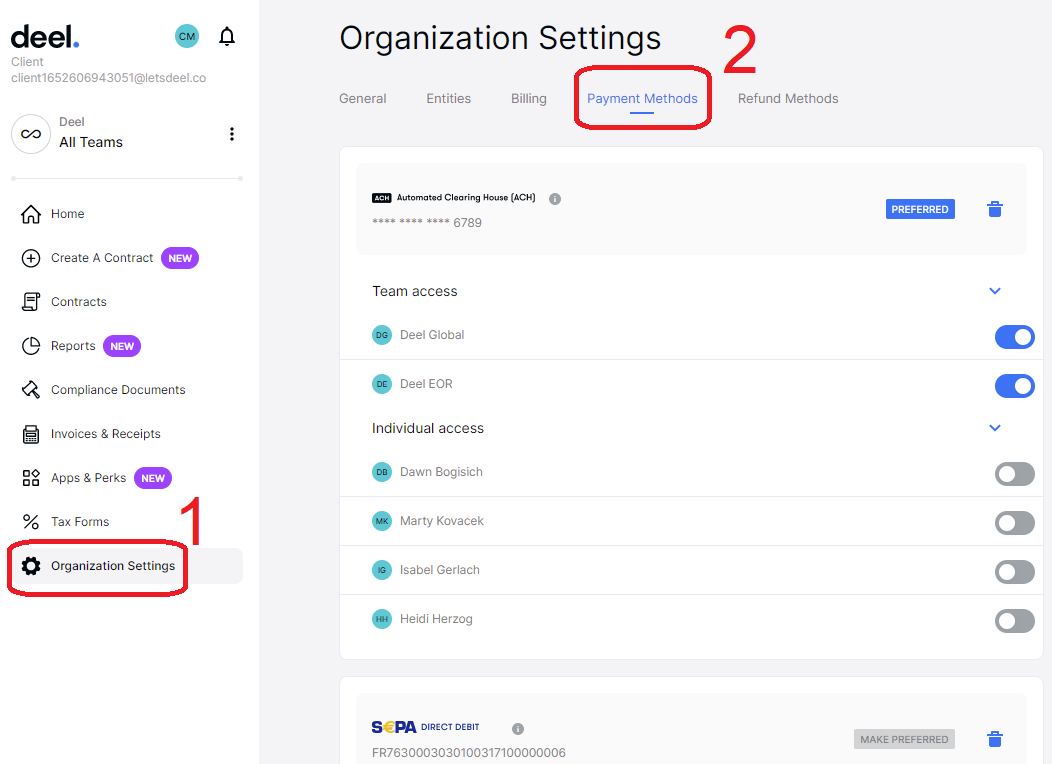 ✅ Step 2 – Click Add Payment Method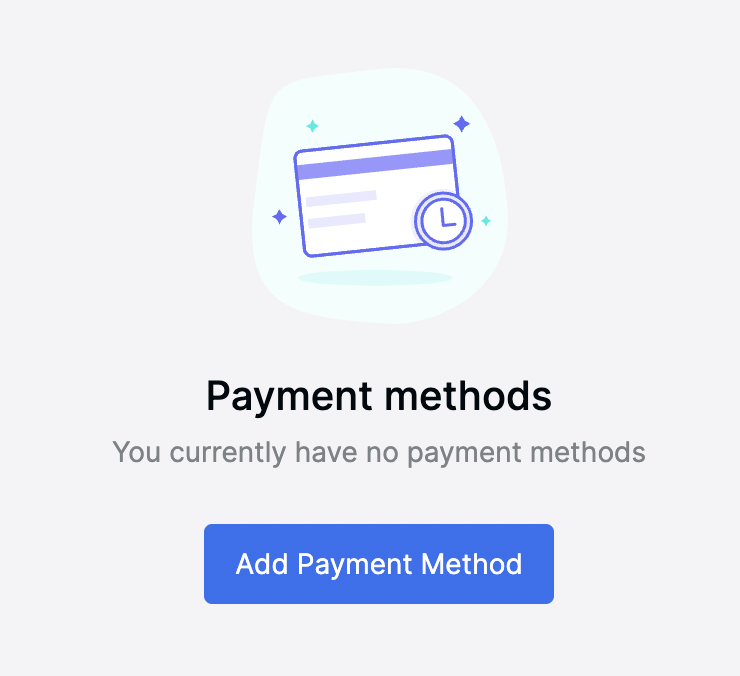 ✅ Step 3 – Select the payment method you want to add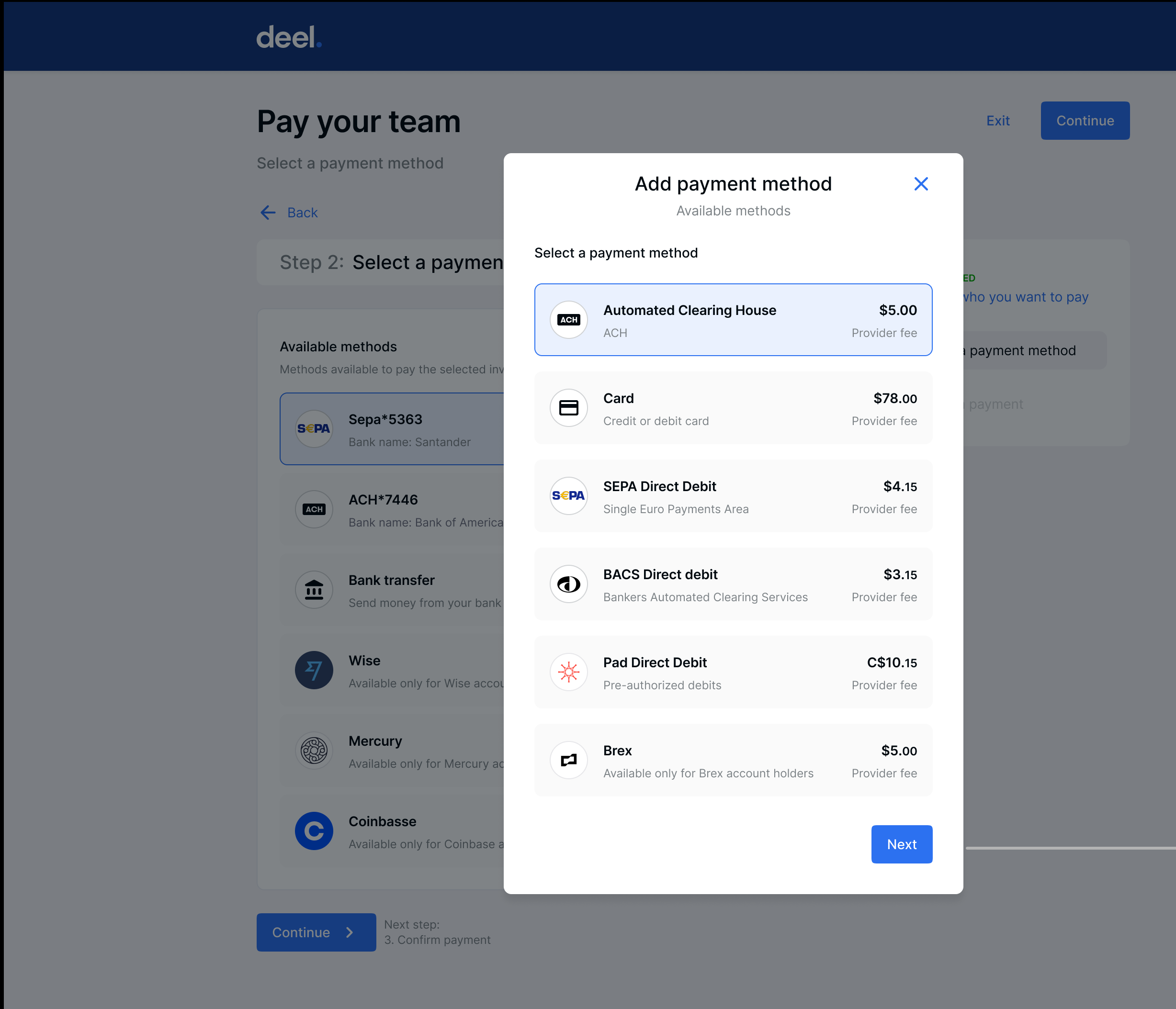 ✅ Step 4 – Log in Via Plaid and click Next
Select your bank and enter your details on the pop-up windows.
You can also choose to get verified manually, but the process may take one to two business days.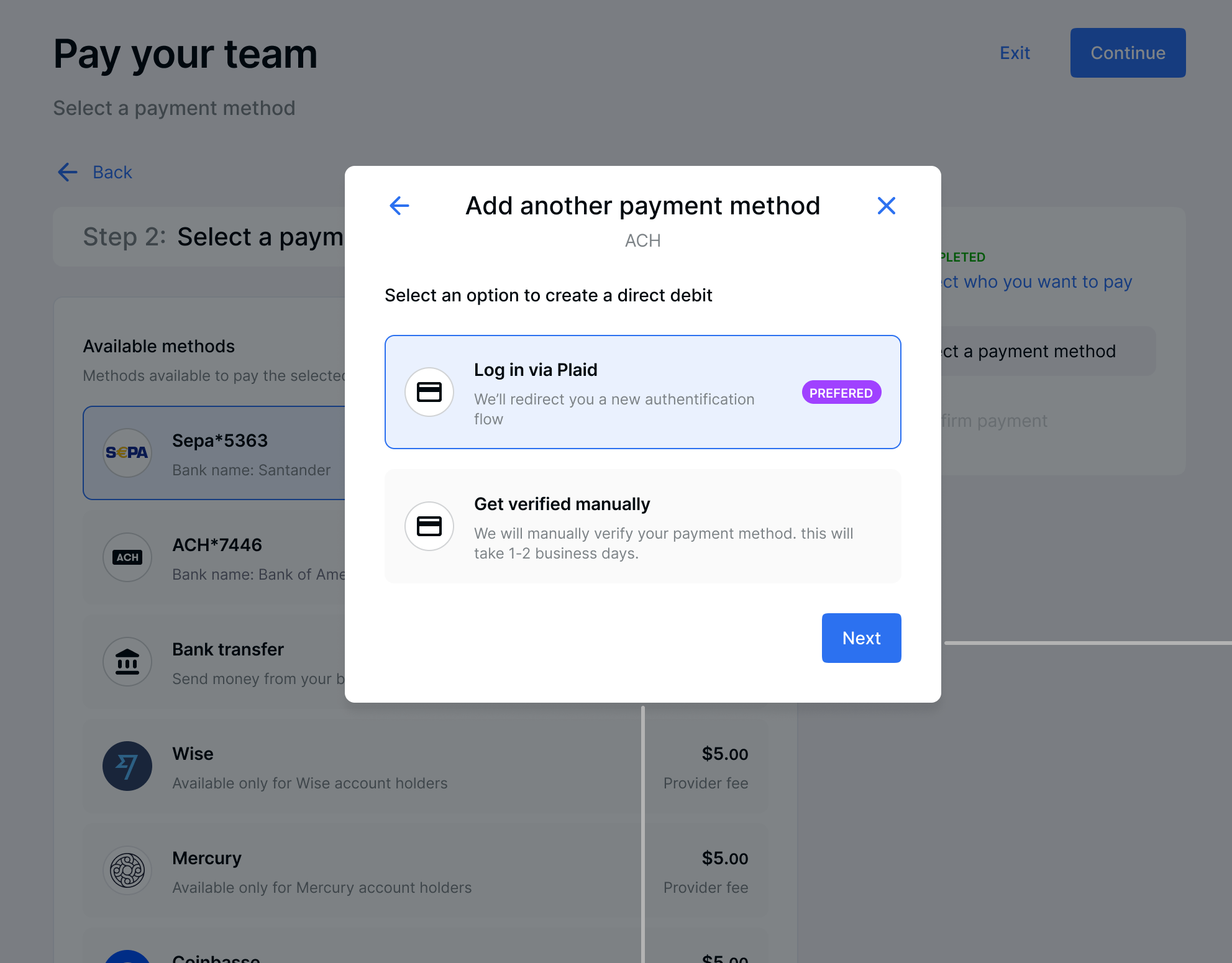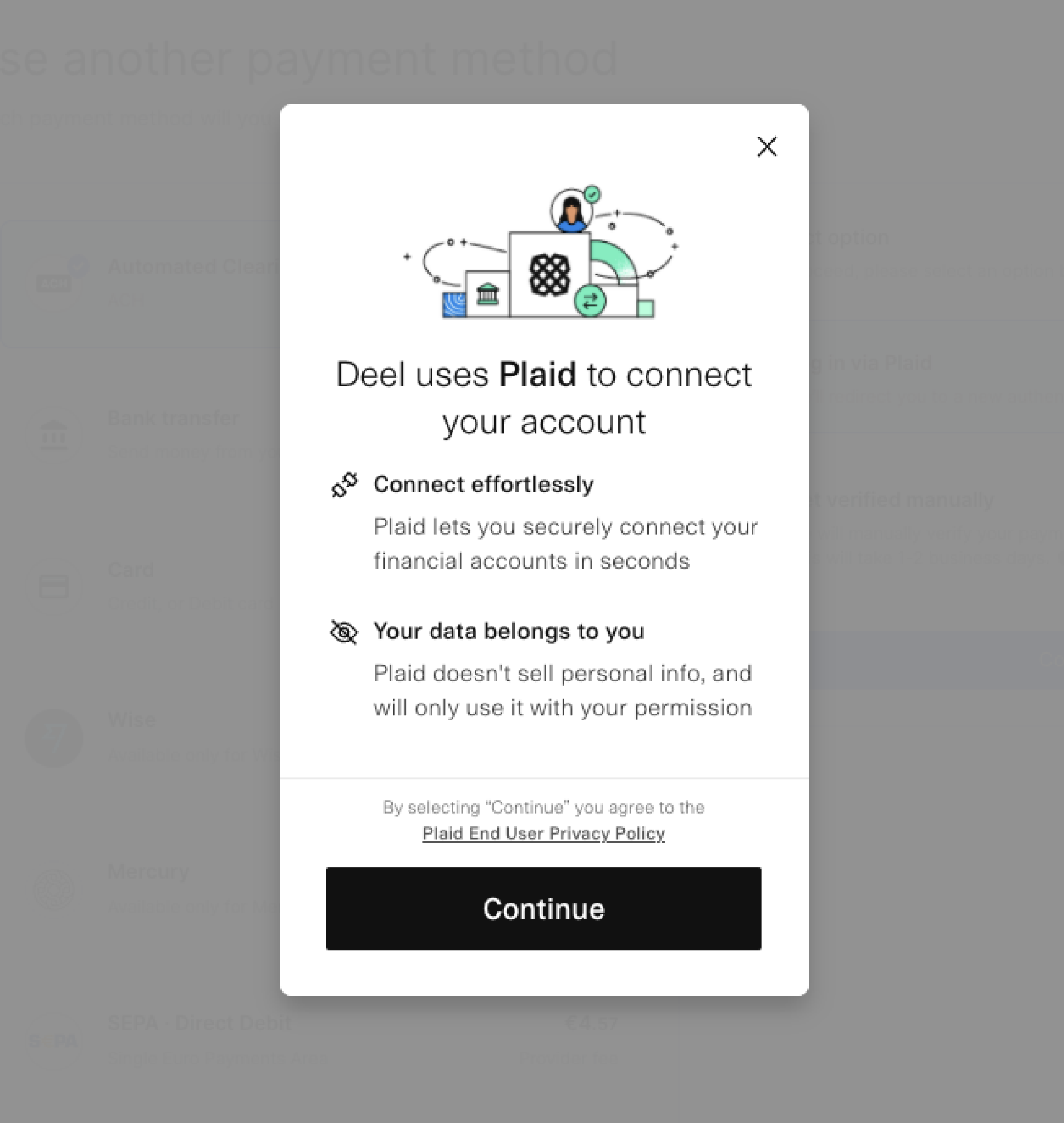 Once you have completed Plaid's connection process, your direct debit payment method will be added!
Manual Verification
You will reach out to Deel's customer support team and provide us with your full name, account number, and routing number.
After you enter your bank details, you will receive two small deposits to your bank account.
You will have three attempts to verify the exact amount of these micro deposits. After three failed attempts, you will be prompted to contact Customer Support for further assistance.
The manual verification process usually takes one full business day.