This tutorial will guide you through the steps of adding a direct debit payment method to your account so you can automatically process your payment to Deel each month in just a few clicks!
Let's get started!
✅ Step 1 – Click on the Organization Settings (1) tab on your dashboard and then select Payment Methods (2)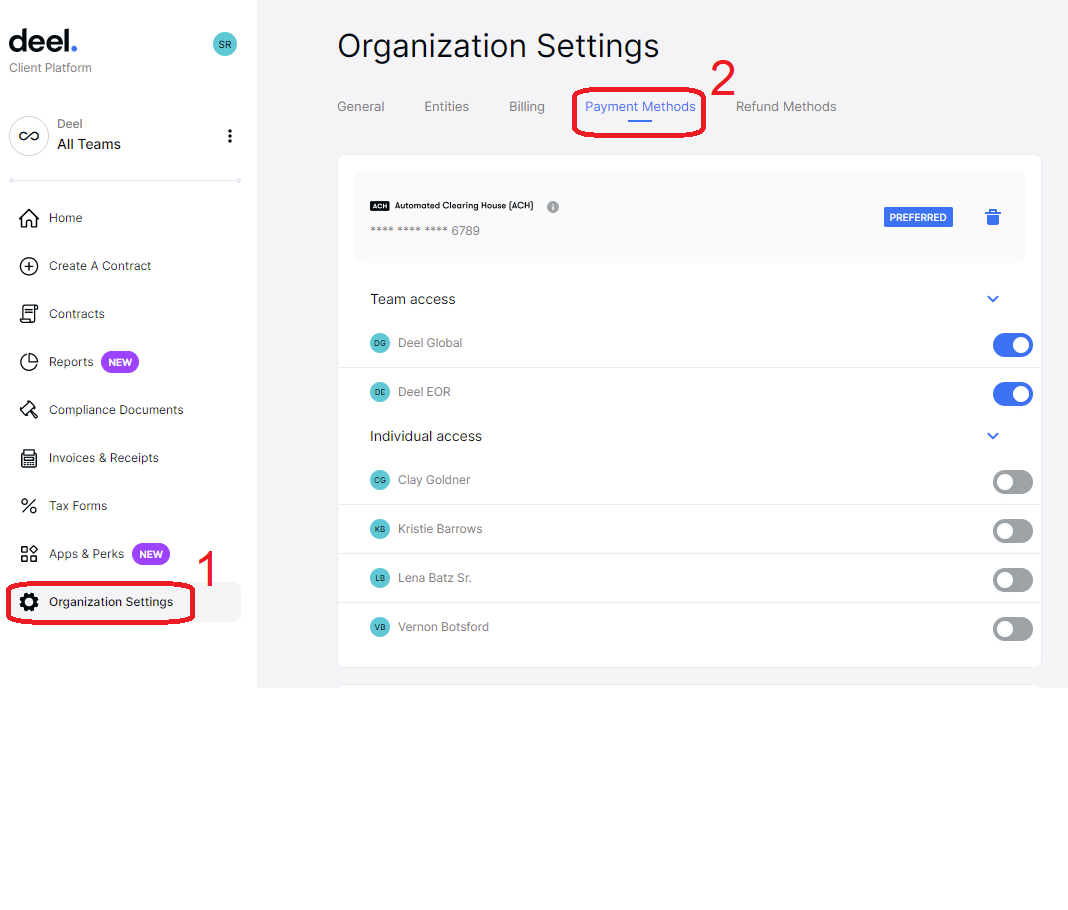 ✅ Step 2 – Scroll down and click the blue Add Payment Method box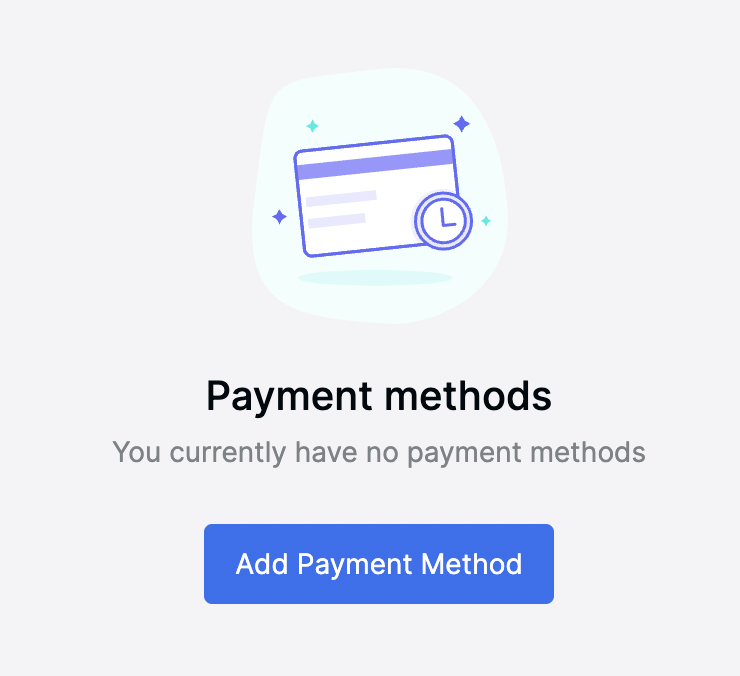 ✅ Step 3 – You will be given a variety of options to choose from. Select the payment method you want to add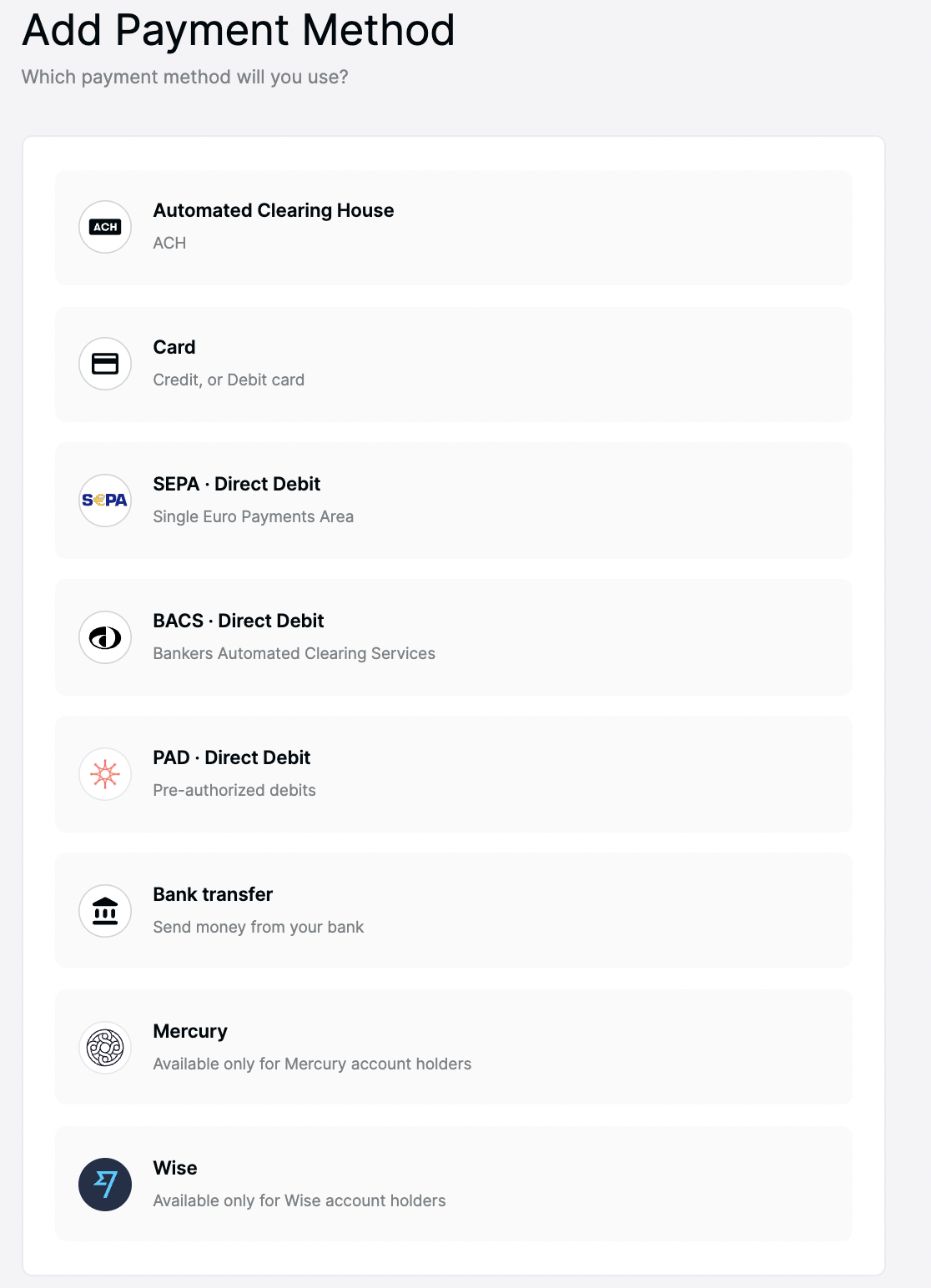 Once you select a payment option, you will be presented with a form on the right-hand side asking for payment account details.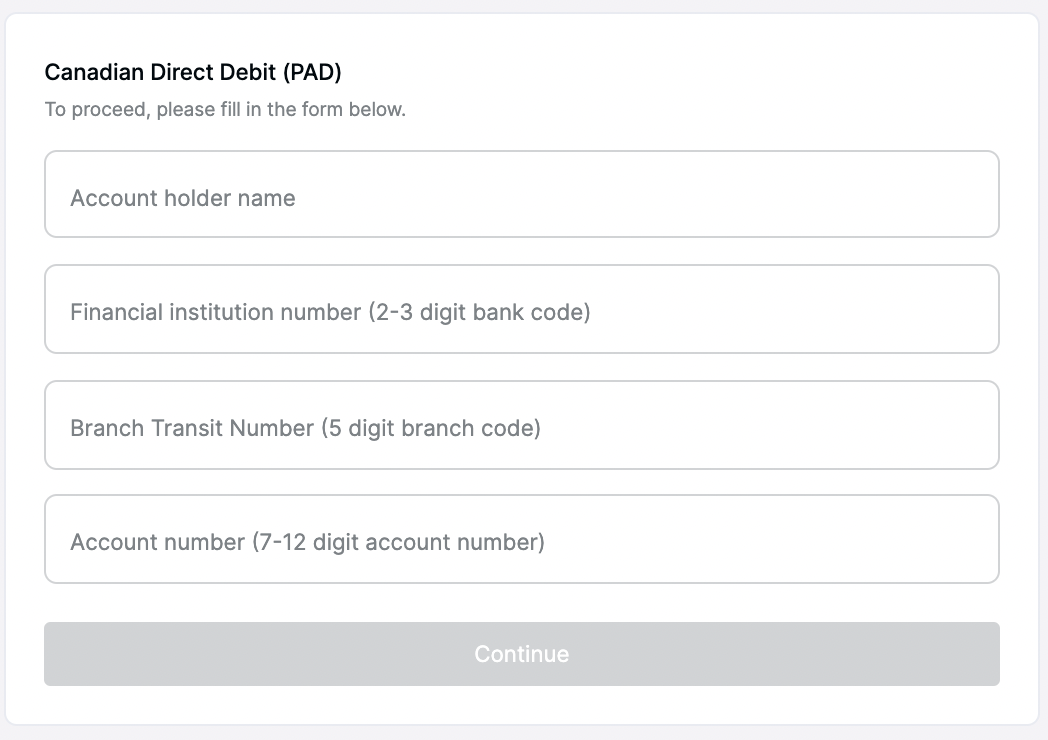 For ACH, you will be presented with two options, verifying through Plaid or a manual process.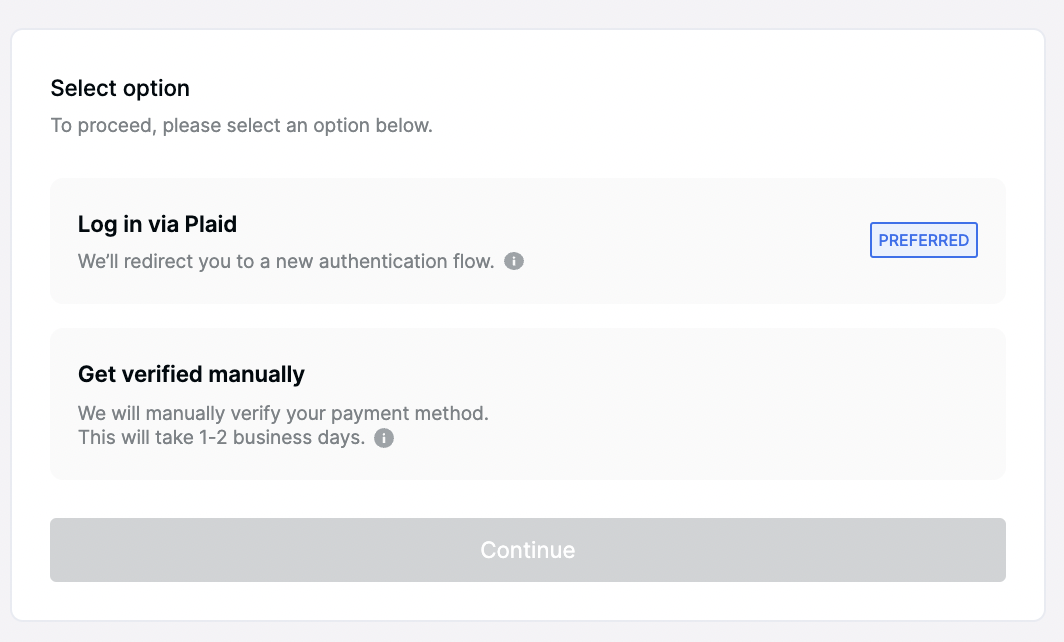 Plaid
Select "Log in via Plaid" and click continue. Choose your bank and enter your credentials. You will be asked for additional details to connect your bank account through Plaid.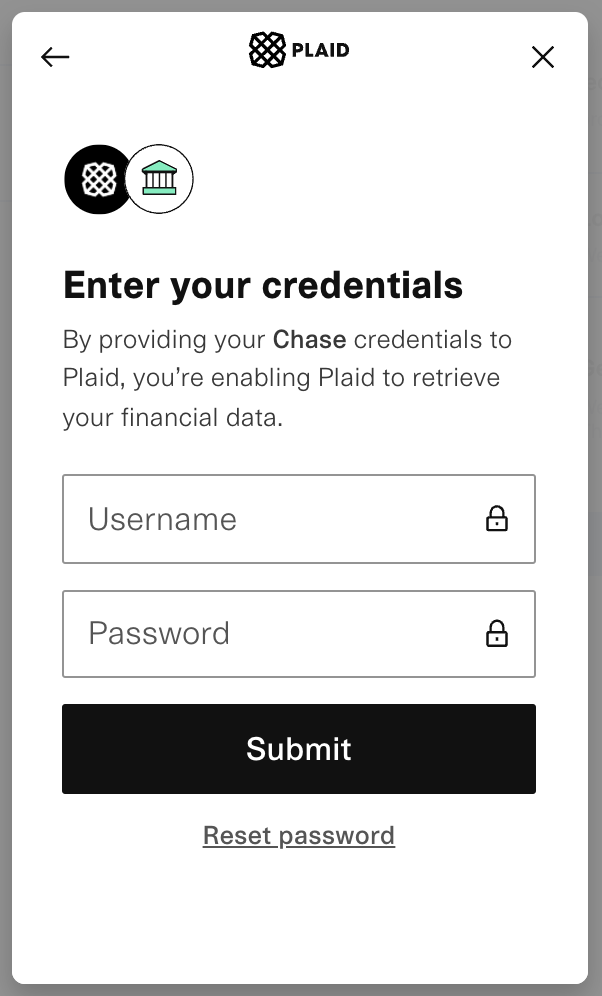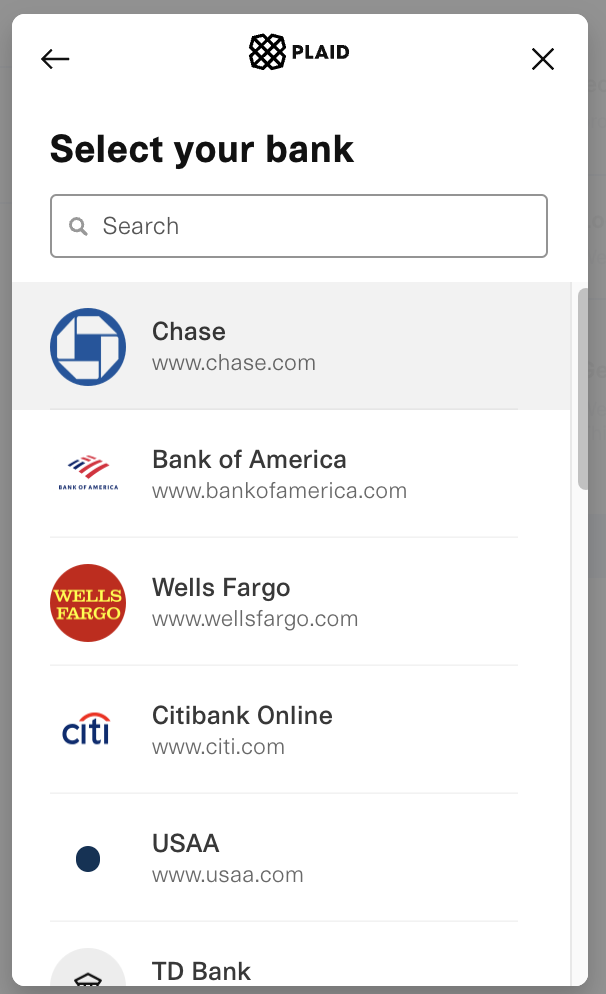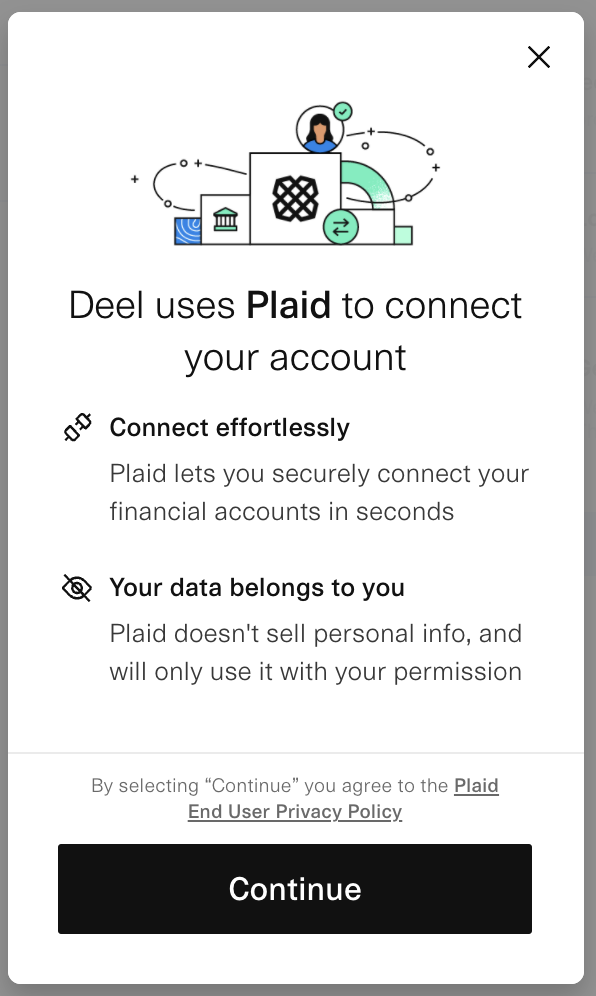 Once you have completed Plaid's connection process, you should be successfully connected! Make sure to save the payment method on the main screen.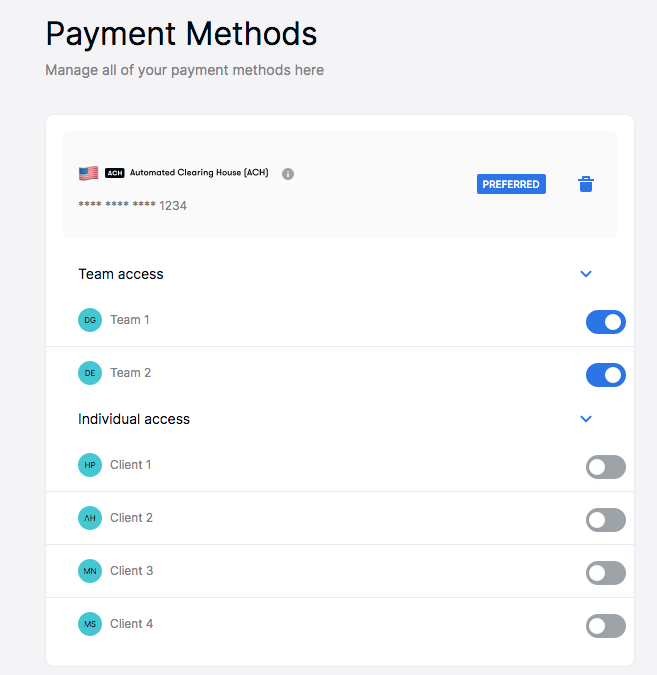 Manual Verification
This is a simple process where you will reach out to our support team and send over a bank statement that matches the bank account you want to connect.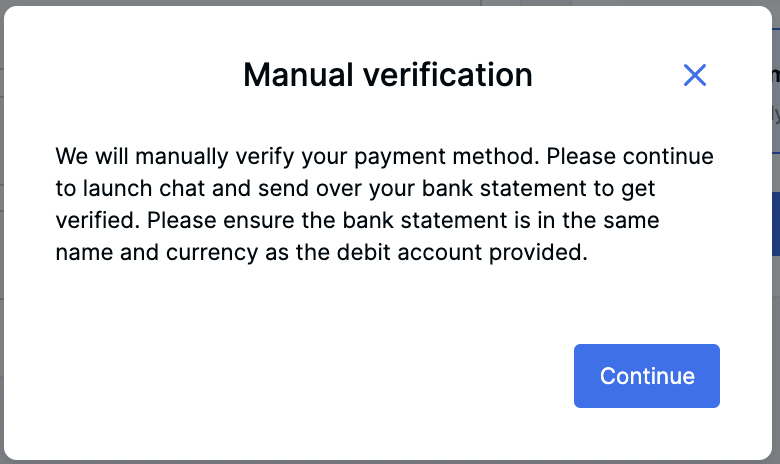 That's it! You have successfully connected a direct debit payment method to your account.