Let's get started!
Log in to see your outstanding payments. They will be shown on your Home page as well as your Contracts page. Select the "Pay" button to move forward.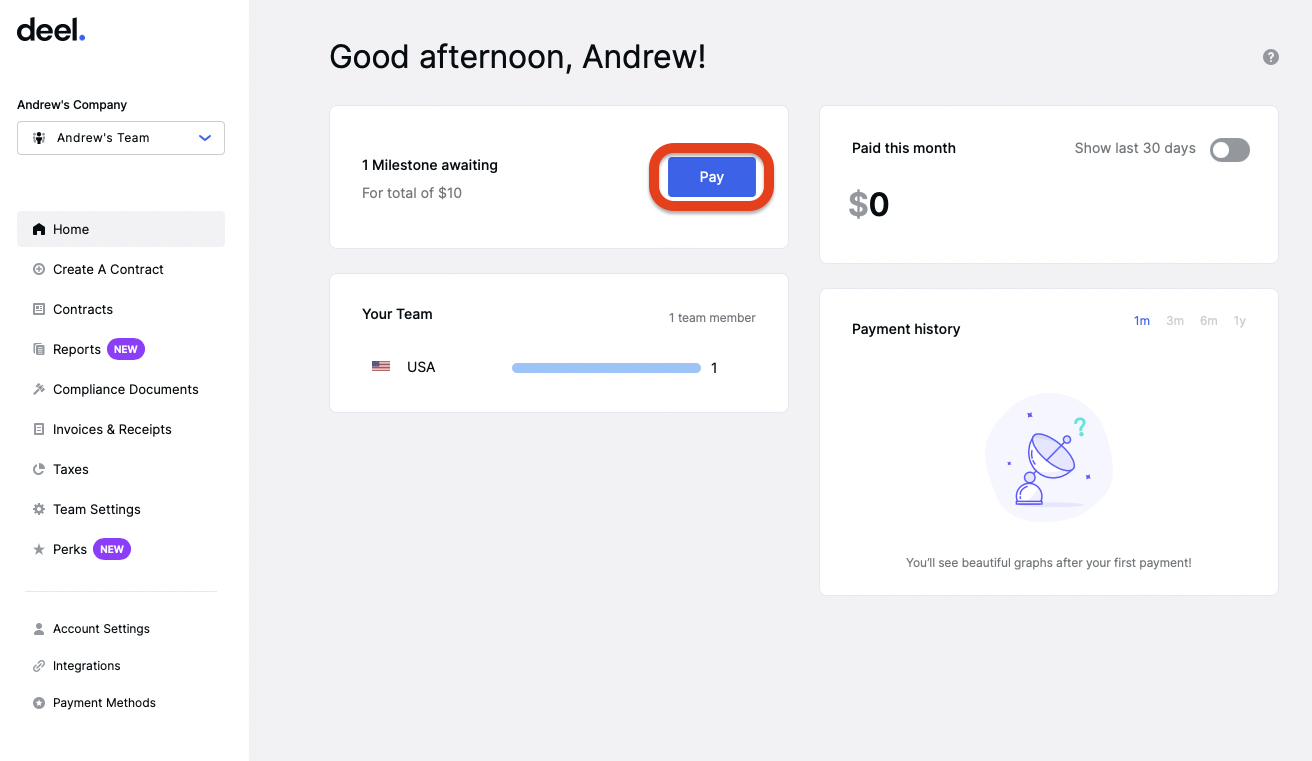 Select the contractors that you want to include in this specific payment and continue.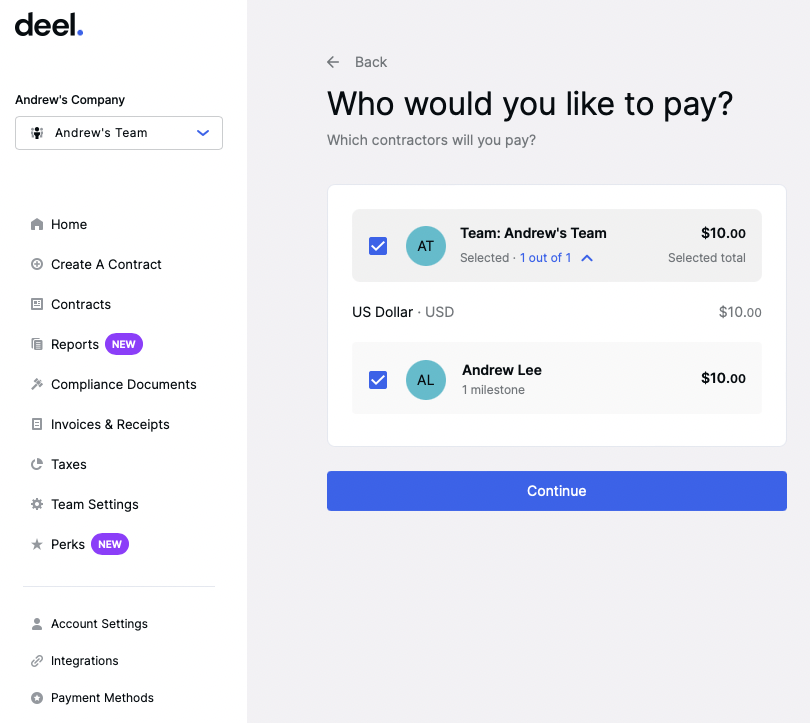 You will automatically be presented with your preferred payment method, but you can choose to use another method as desired.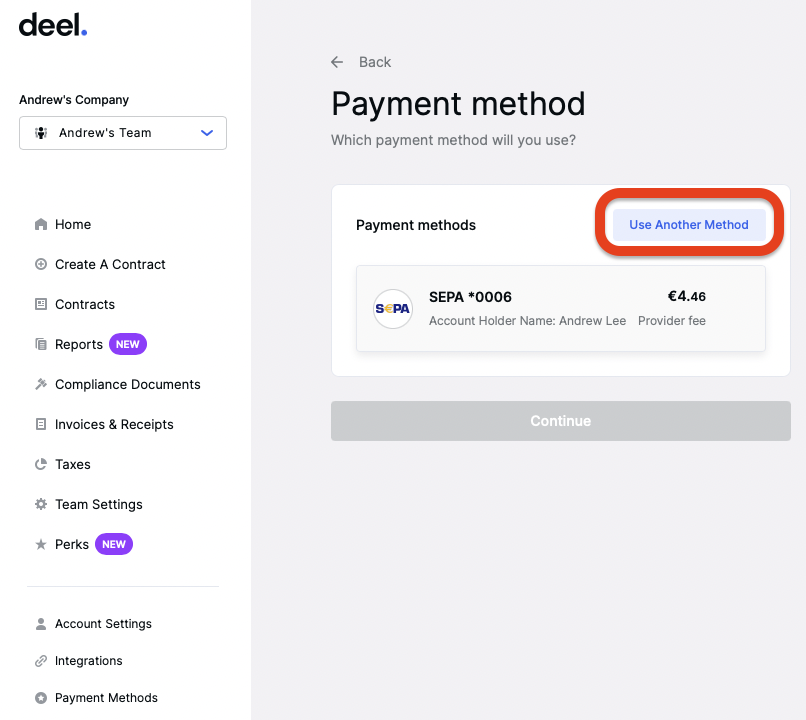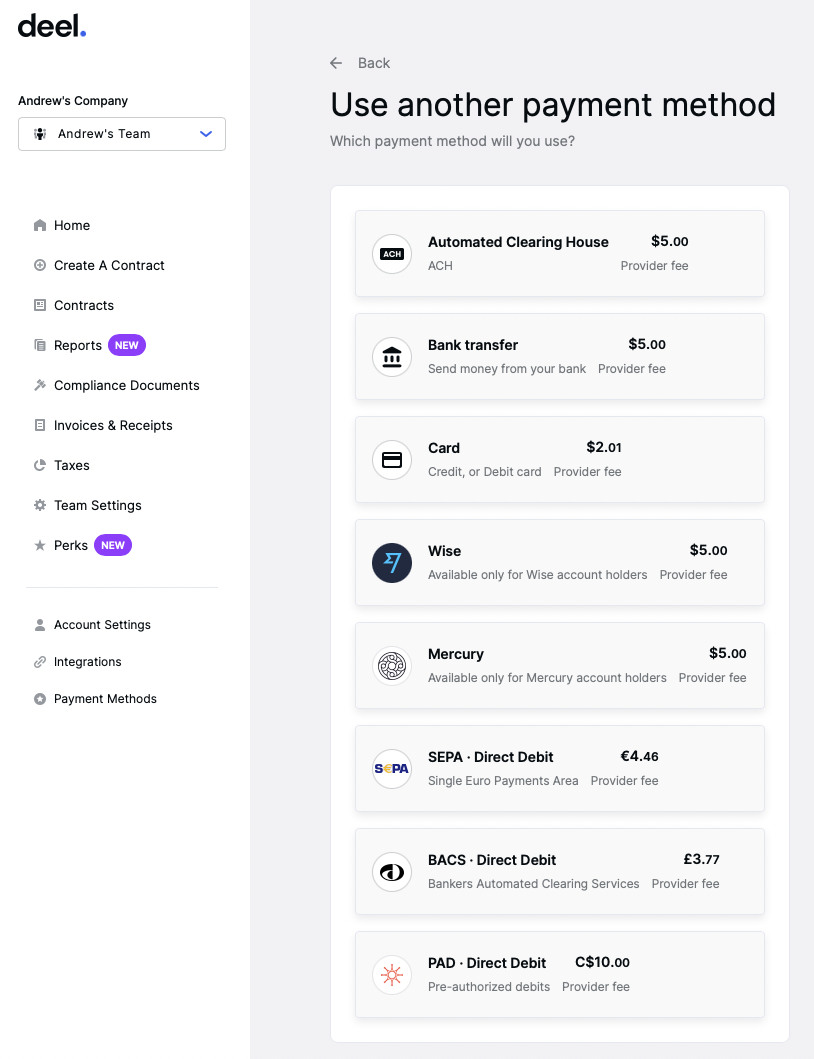 Once you select the wire transfer option, you will need to fill in your bank location and the currency you are using.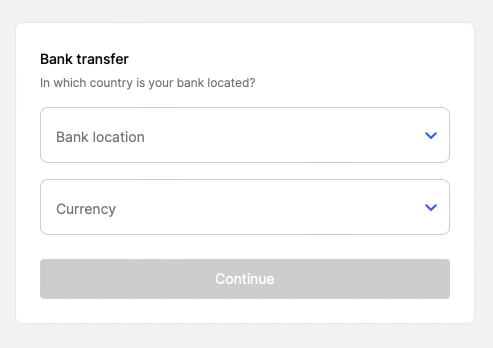 Follow these next steps carefully!

You will need to send the payment manually from your bank account. The next screen will provide you with the bank details. Make sure you choose correctly between local and international depending on the payment location.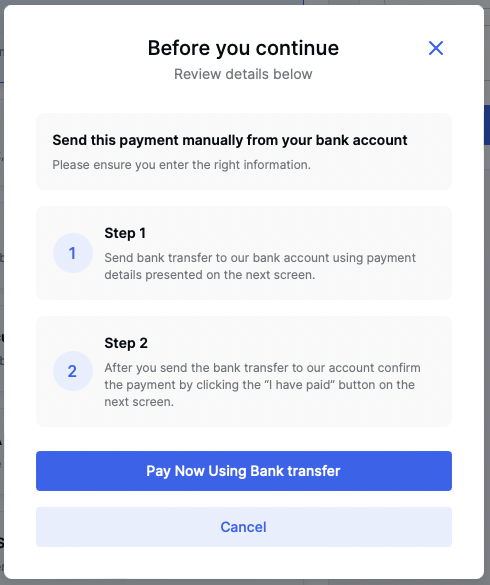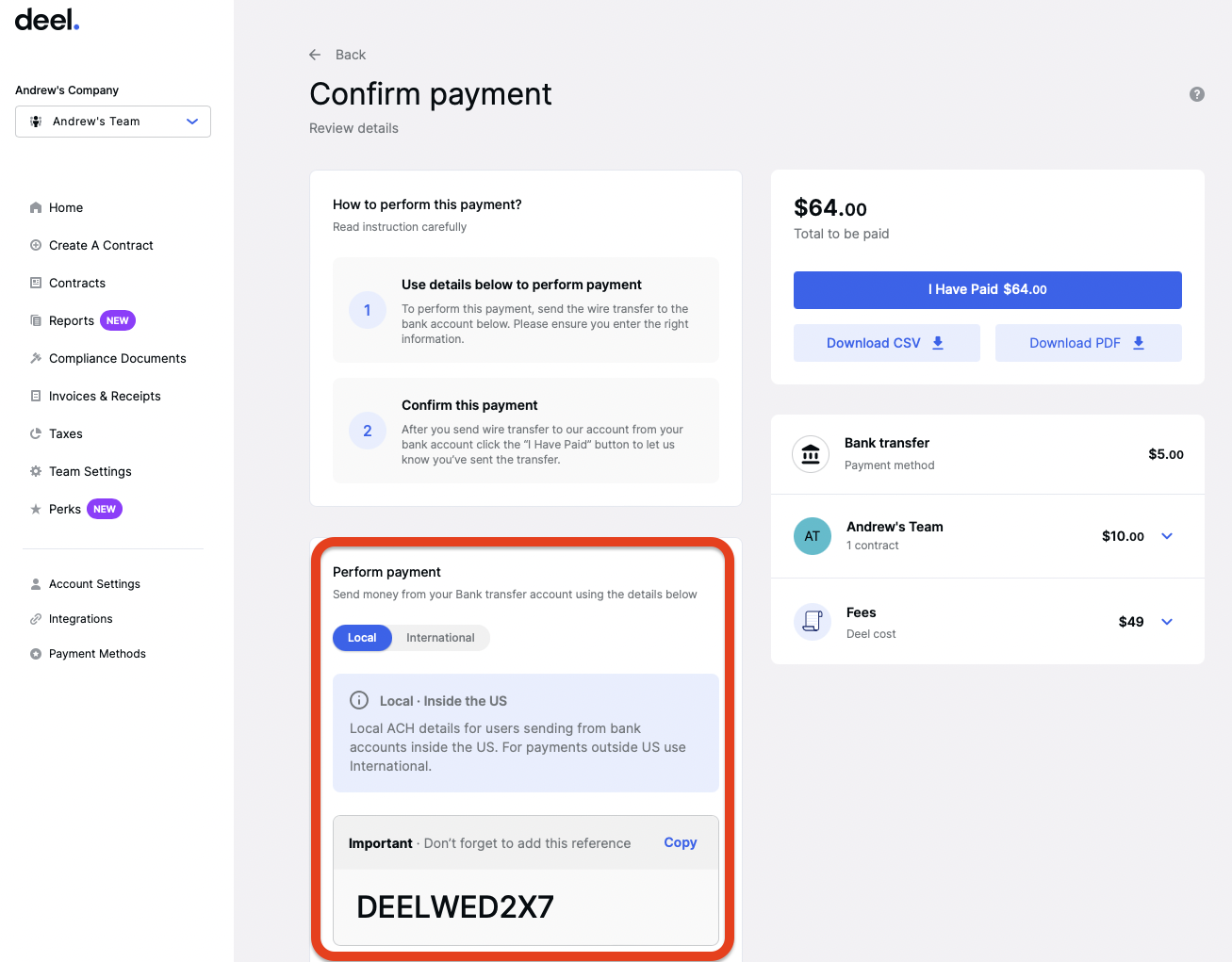 Only once you have completed the payment from your bank, click "I have paid $x.xx".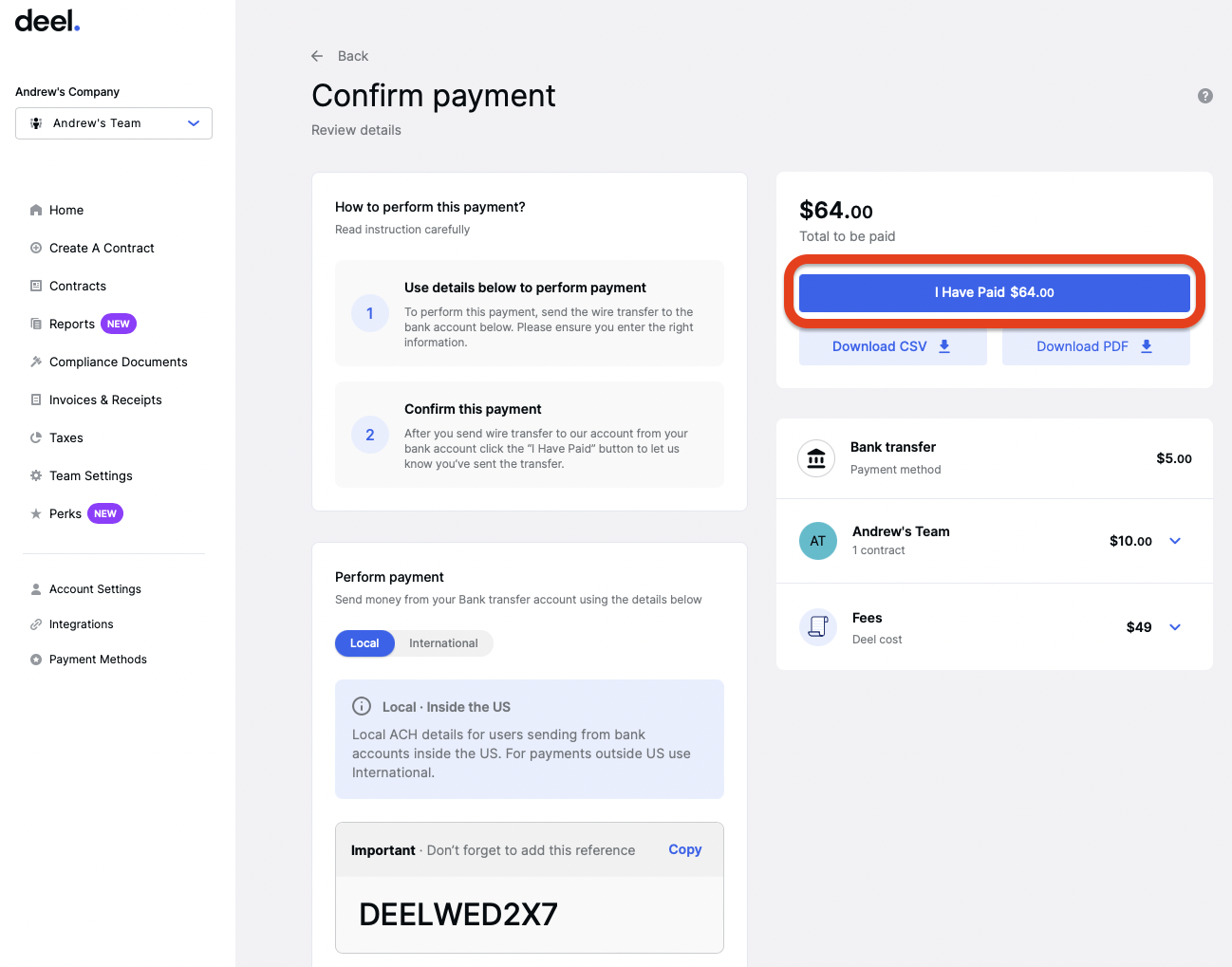 Congratulations! You have successfully completed a wire transfer payment :)