Value Added Tax (VAT) is an indirect tax that applies to the supply of goods and services.
You can add VAT % to the invoices if you wish by adjusting the amount. Here's how:
Go to the contract you want to add the VAT to and click Adjust

Select VAT from the dropdown menu and add the % amount

You can choose to make this a recurring adjustment by toggling the option on.

The VAT percentage will be automatically calculated based on the total amount to pay: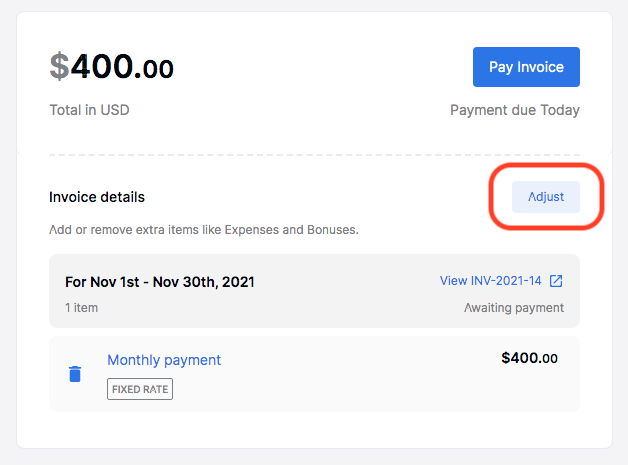 ‍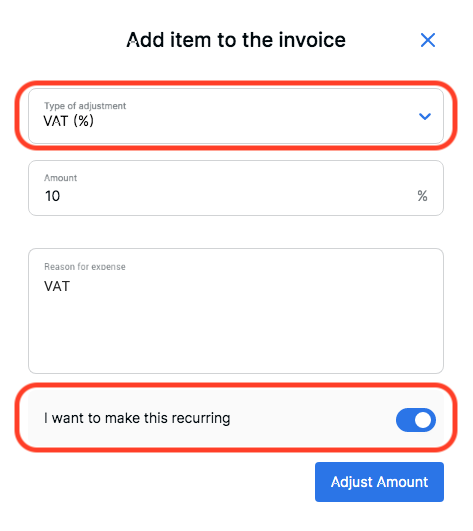 You can learn more about VAT in our blog: Explaining VAT and reverse charge mechanism.