This article explains how Deel customers can easily update their email address in a few simple steps.
✅ Step 1 – Open your Account Settings
(1) Click your Avatar and select (2) Account Settings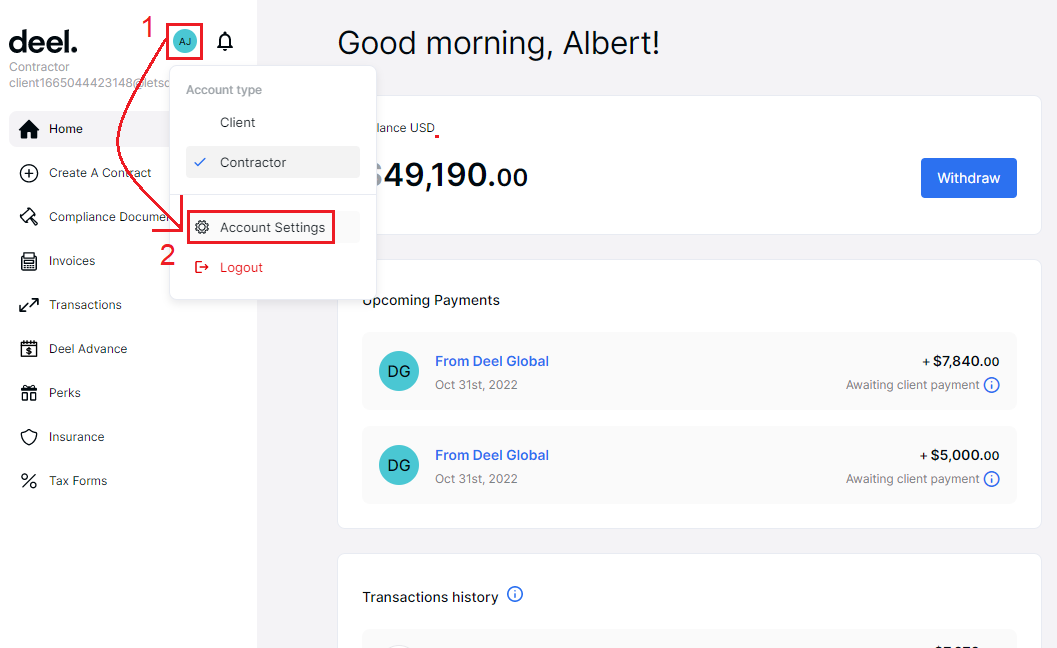 ✅ Step 2 – Select the Personal tab and click Edit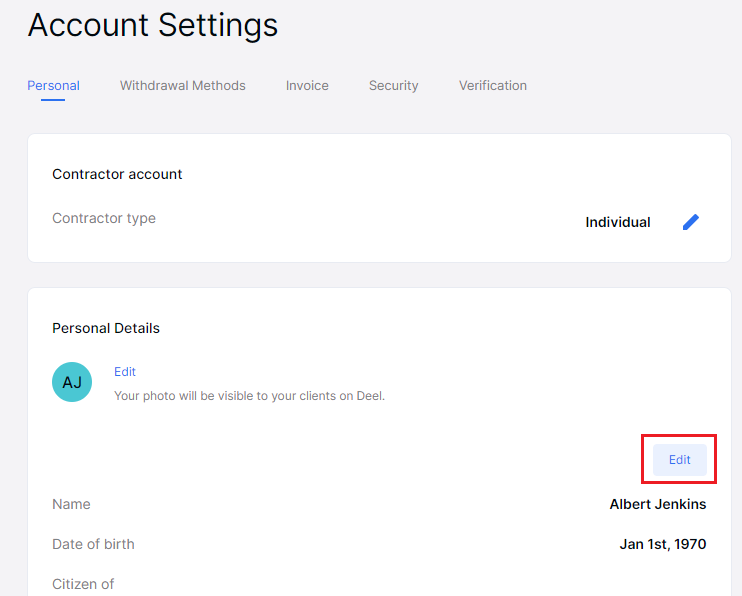 ✅ Step 3

–

Enter your new email address and click Done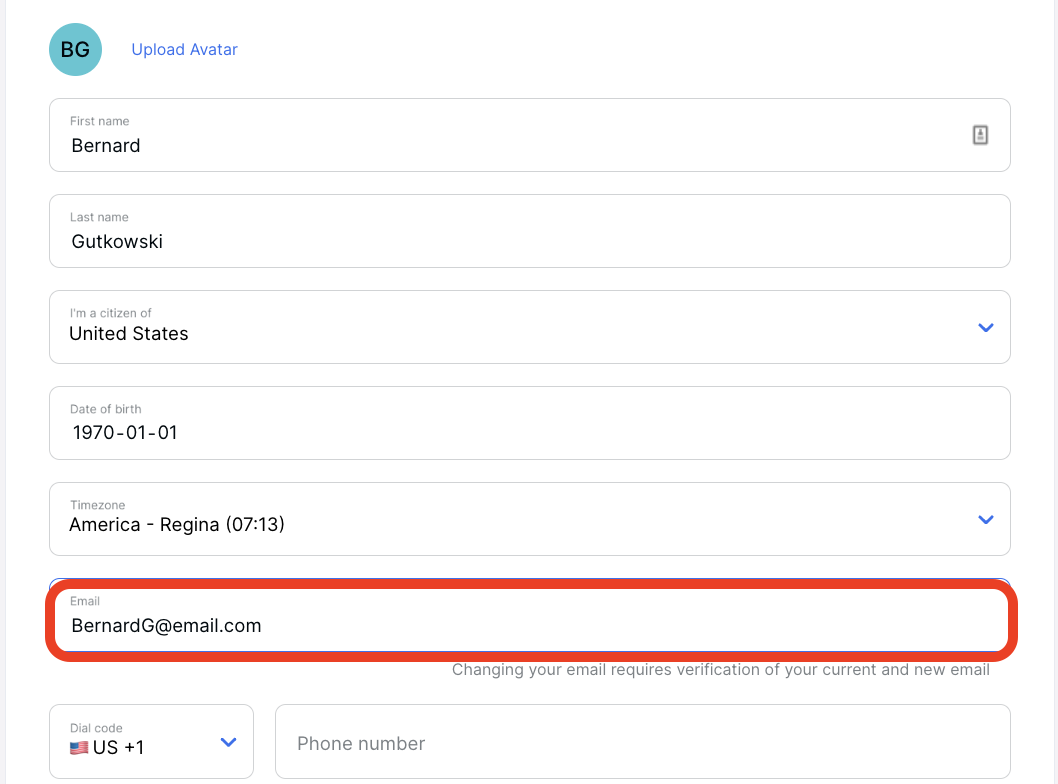 ✅ Step 4
– Follow steps in verification emails
You will receive two verification links. The first verification email is sent to your old email address to confirm the change.
Once you have confirmed, a final verification link is sent to your updated email address.
That's it! Your updated email is in the system.
If the verification links expire or the system times out, you can start the process over from the Personal tab.

Please c
ontact us

directly if you no longer have access to your old email address, or if a client created the account for you on a SCIM provider.