Changing your email address on Deel is easier than ever!
For the following users, please reach out to our support team to change your email:
If you have signed up using the "Sign Up Using Google" instead of email and password.

If a Client created your account on a SCIM provider.

If you no longer have access to your old email address.
If the above does not apply, follow these steps to change your email address:
✅ Step 1 – Click your Avatar to open the Account Menu
✅ Step 2 – Select
Account Settings
on the drop-down menu
✅

Step 3 -- Go to the Personal tab and click the Edit button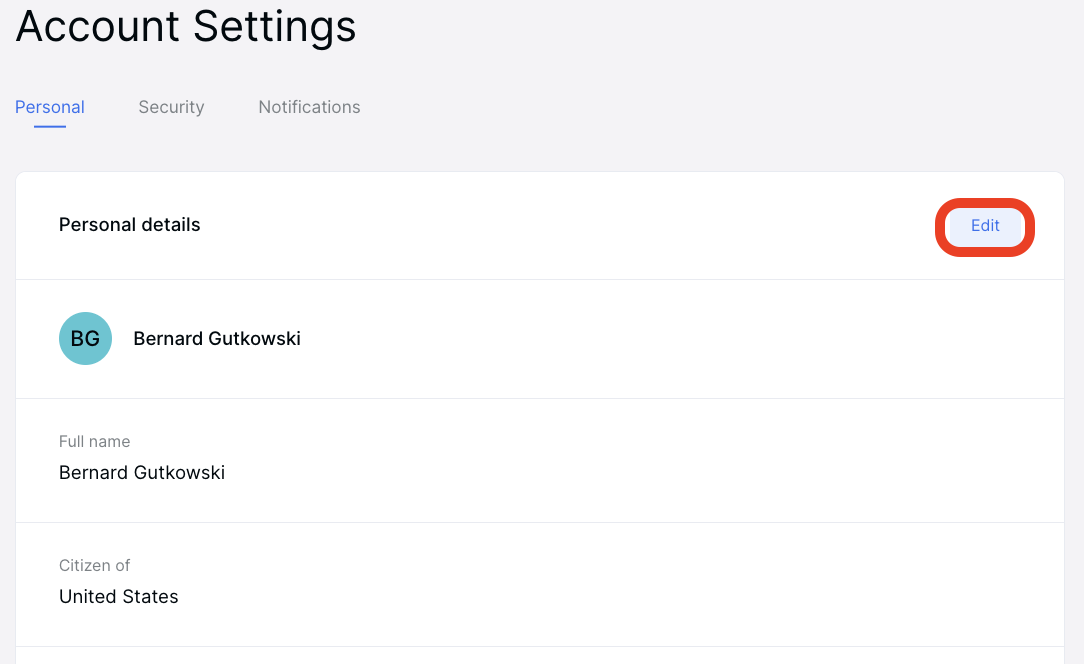 ✅ Step 4 --
Type your new email address in the email box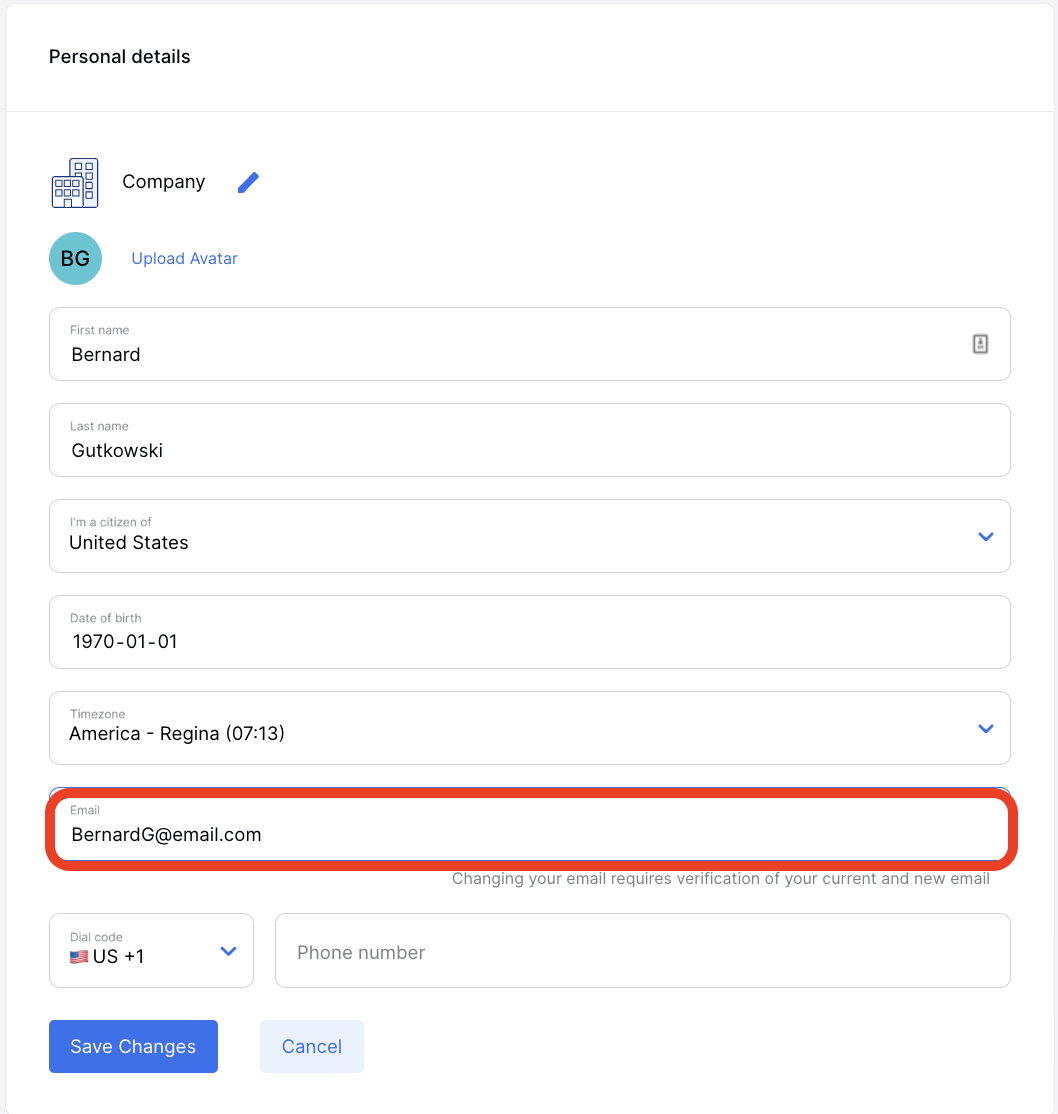 ✅ Step 5 --

Click Save Changes
You will receive two verification links. The first verification email is sent to your old email address to confirm the change. Then, once you have confirmed, a final verification link is sent to your updated email address.
That's it! Your updated email is in the system.

Suppose you run into any challenges during the process. For example, if you accidentally cancel, or the system times out, you run out of time and have to come back later, the verification links expired, or anything else - start over at "Personal Details."

Contact us 24/7 and we'll be happy to assist you if you have any additional questions!