With Deel, creating a full-time employee contract is easy.
Step 1: Create the contract
Go to your dashboard and click "Create new contract"
Then select "Full-Time Employee"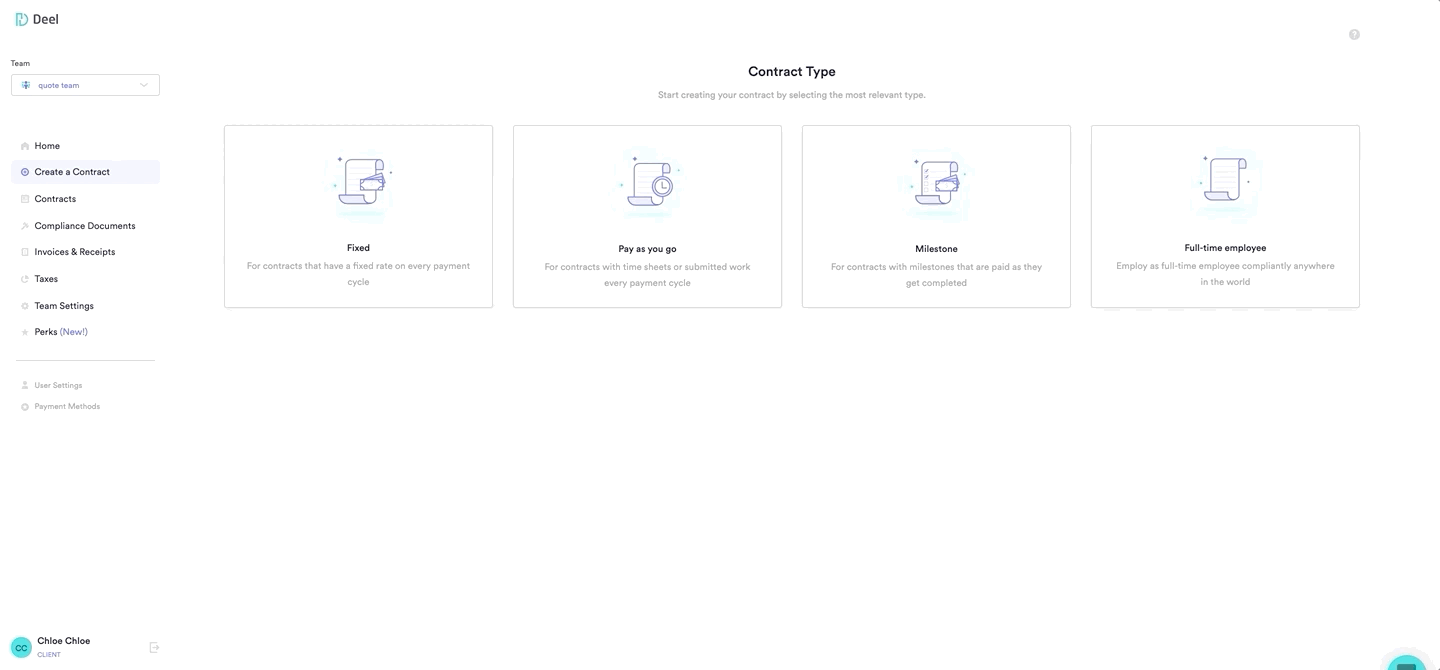 Step 2: Fill out all the necessary employee information
Name

Address*

Email address*

Nationality

ID identification number*

Country of employment

Visa requirement if applicable
NOTE: If you don't have their address, ID information, or email address yet, don't worry. That's fine! You'll be able to fill these in later.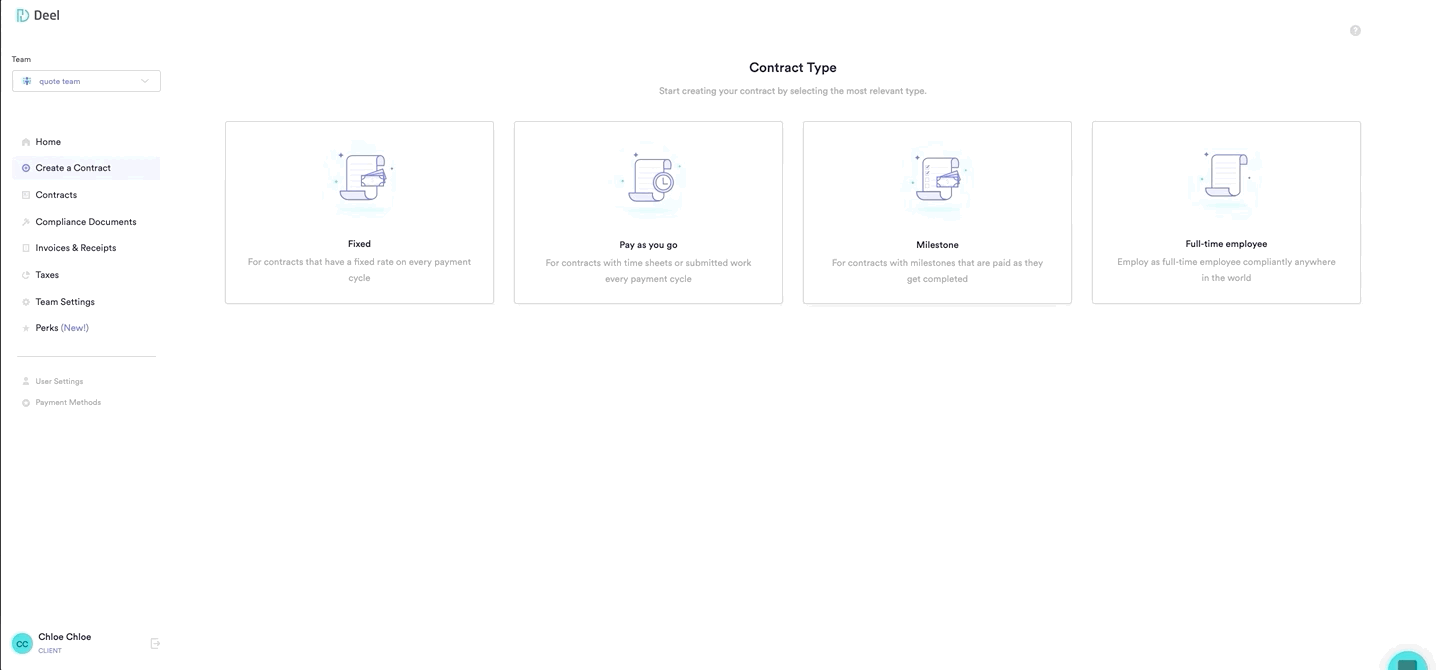 Step 3: Add details about the work the employee will be doing
Consider the following questions:
What type of hire are they?

Will they be managing other employees?
This type of information is essential since some countries have different requirements based on the type of hire.
What's their job title going to be?

What are the details for the scope of work?
We have pre-filled SOWs that you can use and edit.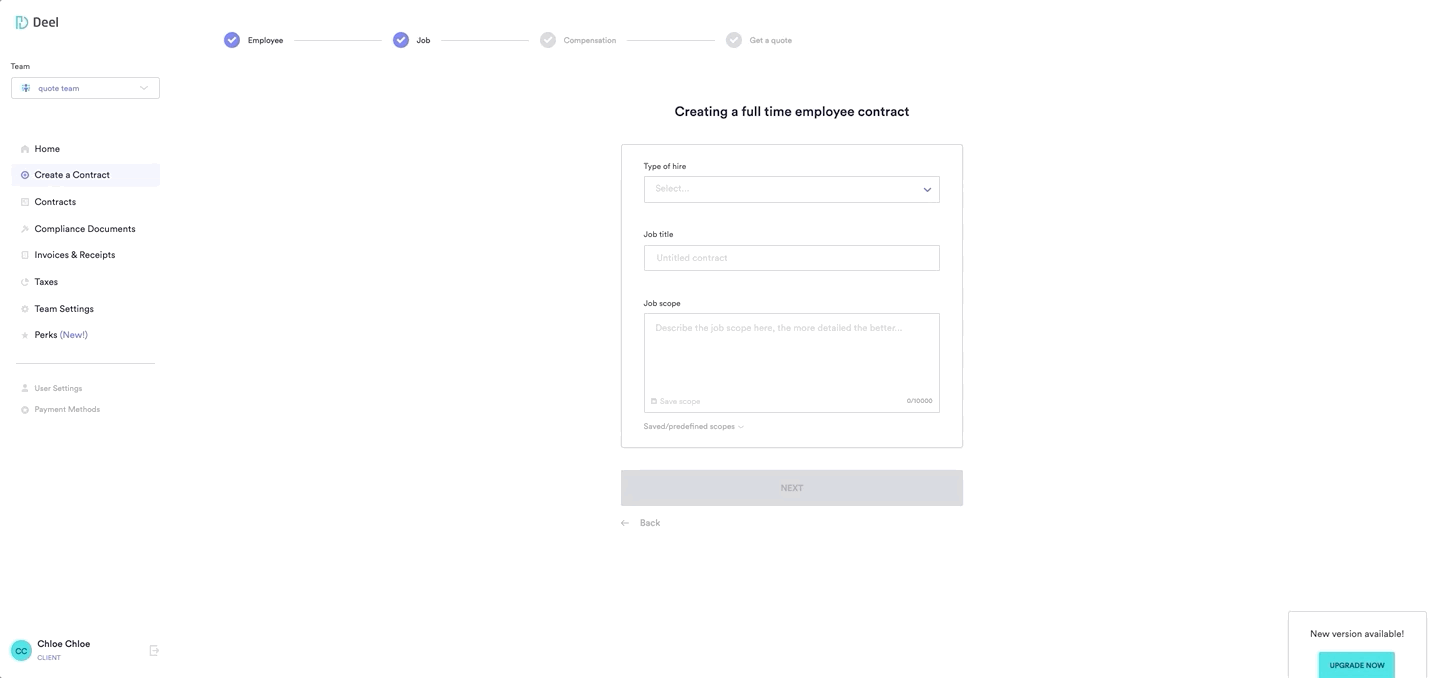 Step 4: Gather compensation, schedule, and other details
You'll need the following information to finish up:
Monthly Gross salary, which will be subject to employer taxes

Start date

Employment Type: Full time or Part-time

Working and holidays schedule*

Contract term: will this be an open-ended contract?*

Probation period if applicable*
By default, the last three selections will be set as standard, meaning it's the country's common practice.
You can edit these at contract creation, and we'll review them to make sure your edits are compliant with the local labor laws.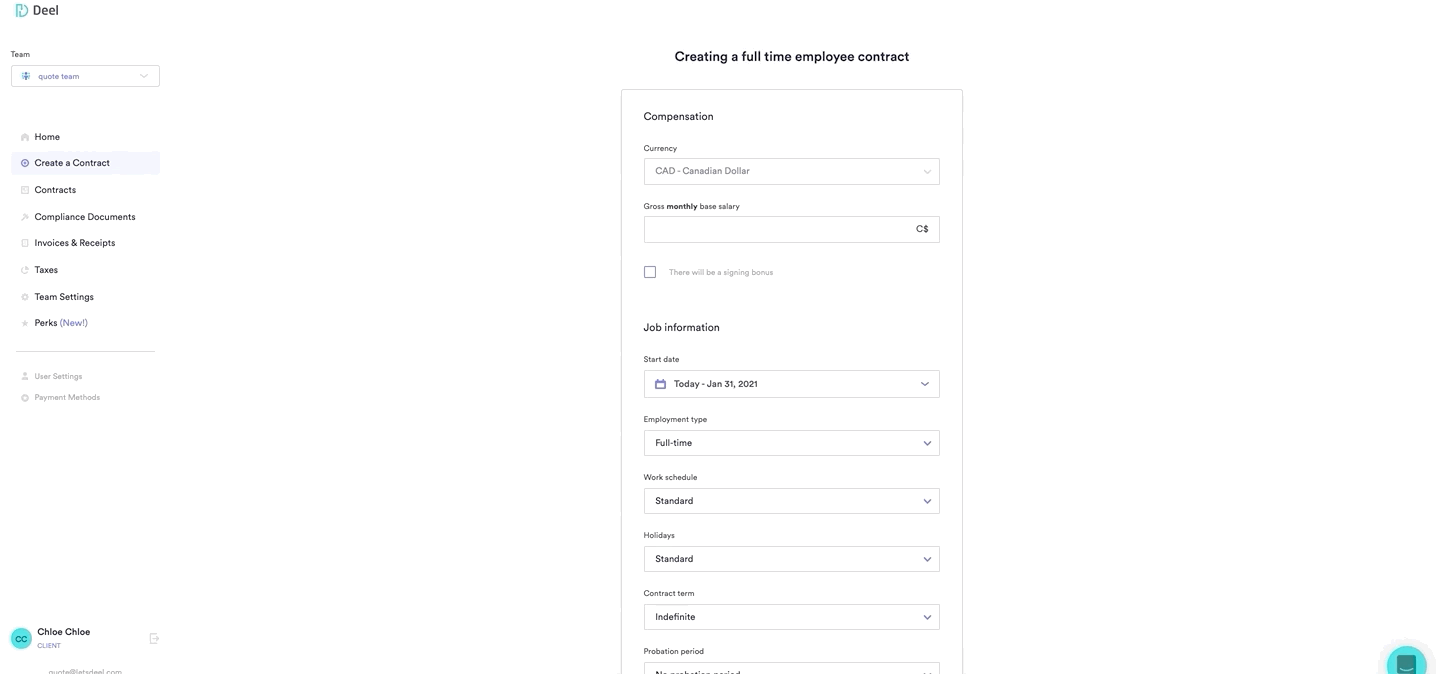 Step 5: Review everything to request a quote!
Make any last edits at this stage.
Once finished, click "GET A QUOTE" (and within 24 hours we will respond with a quote!)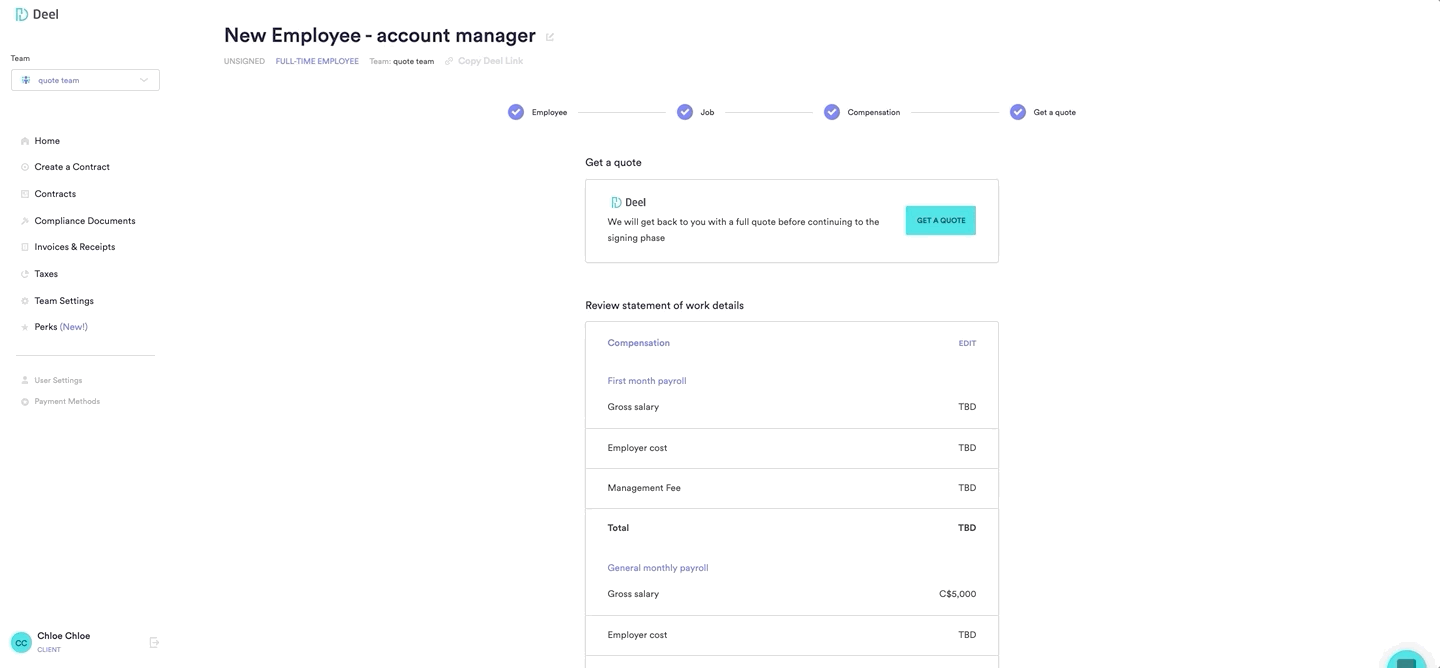 Congrats! You're all set and can now hire a full-time employee!
The next step will be for you to review the quote and sign the EOR contract
Oh, and if you don't feel like reading, we've made this video as well!