Deel Card tab
This is where the magic happens - all information lives here: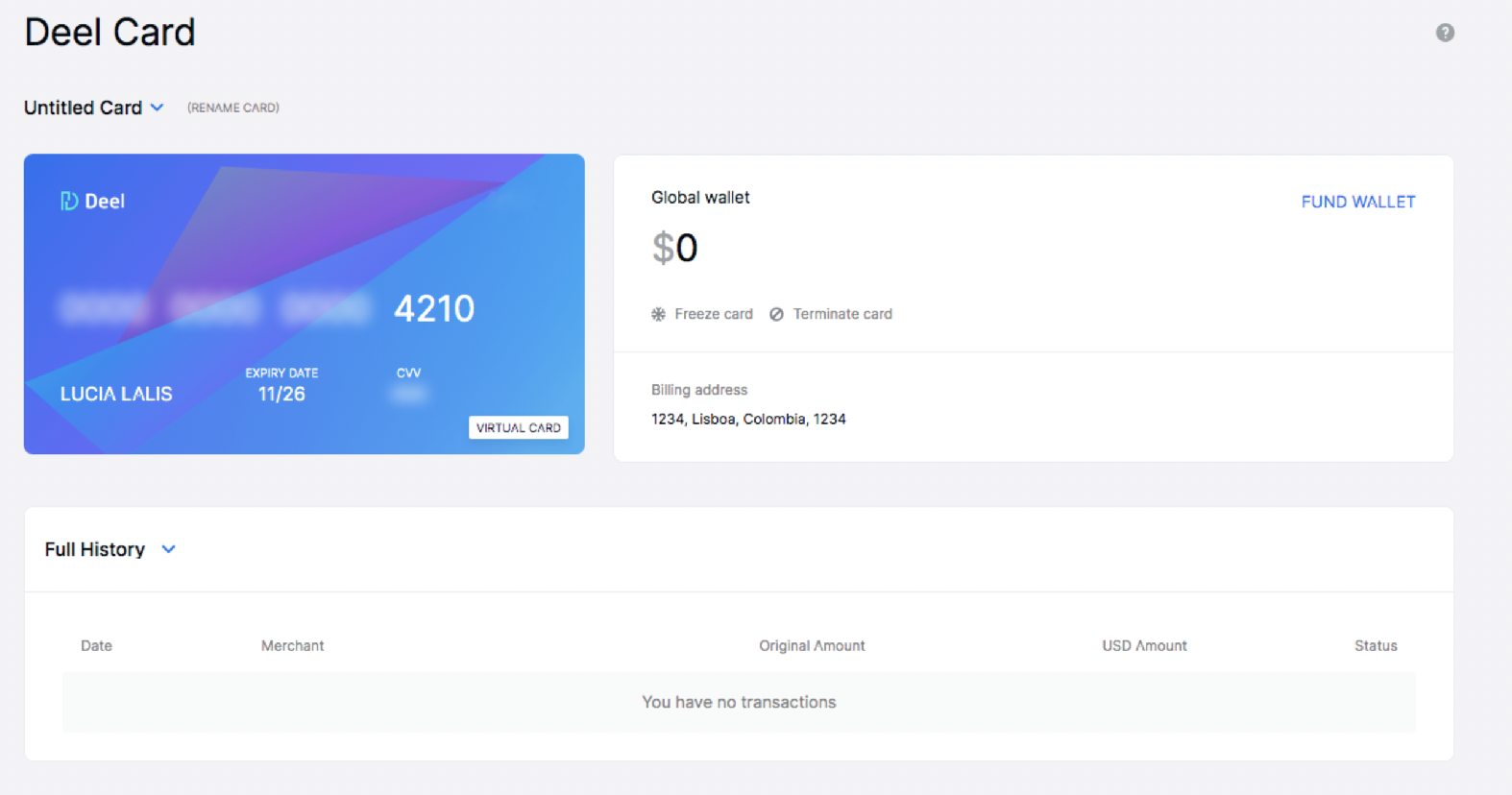 Below you can find some of the most used features:
Reveal card number & CVV by clicking on the last 4 digits of your card number. Re-hide by clicking again.
Rename card allows you to give your card some distinguishing names in the upper side of the screen.
Fund wallet to send money from your Deel balance to your global wallet which powers all your Deel Cards (more here).
Defund wallet by clicking on the withdraw button and choosing the amount you would like to send back to your Deel balance.
View full transaction history to keep track of all your transactions.
Freeze card temporarily blocks your card - you can unfreeze the card at any time.
Terminate card permanently blocks your card - there is no reversal from this option, so please be sure before confirming this action.
Order another card by clicking the arrow beside your card's name and selecting "Order another card".