Let's get started!
You can cancel a contract on Deel provided it's not active yet. If the contract is active you will need to end the contract first before you can cancel it.

Log in and locate the Contracts tab on the navigation menu of the home page.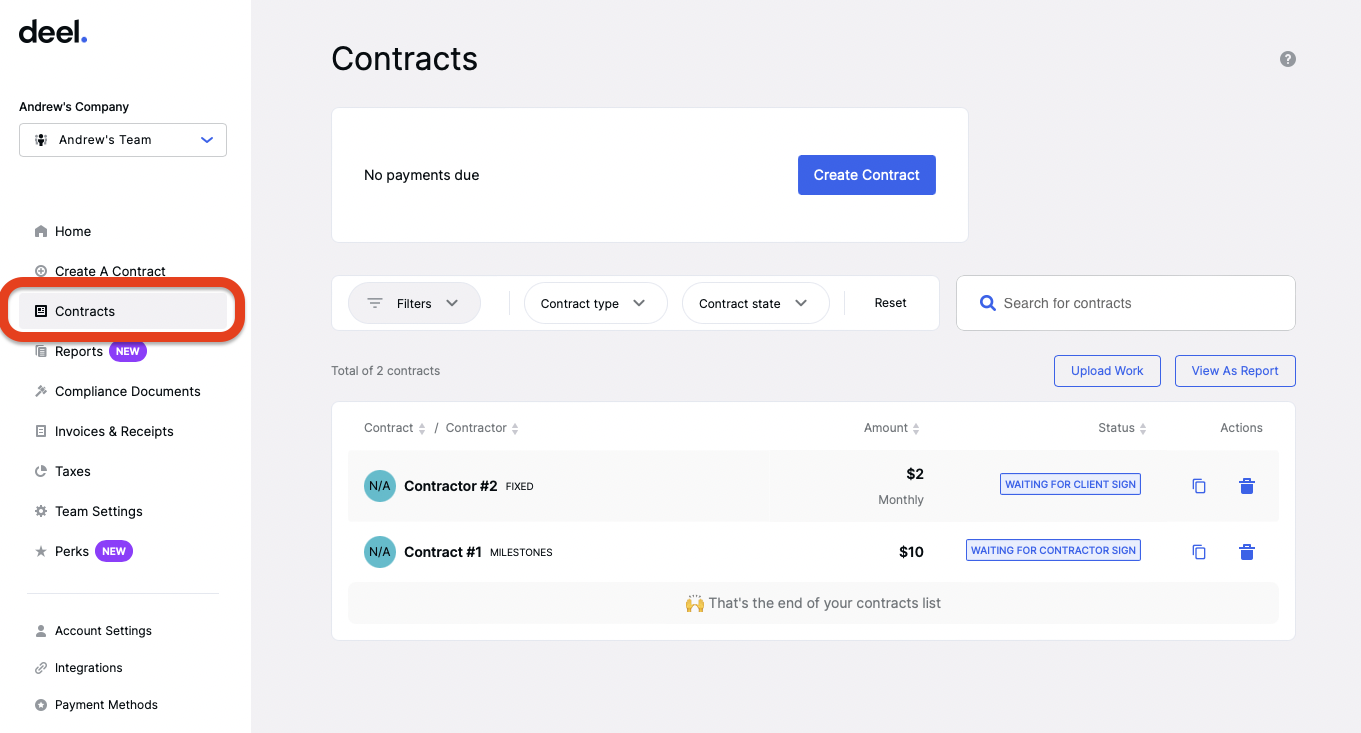 Locate the contract you wish to cancel and click the Bin Button on the right-hand side under "Actions". If you do not see the bin button, it's likely that the contract is still active.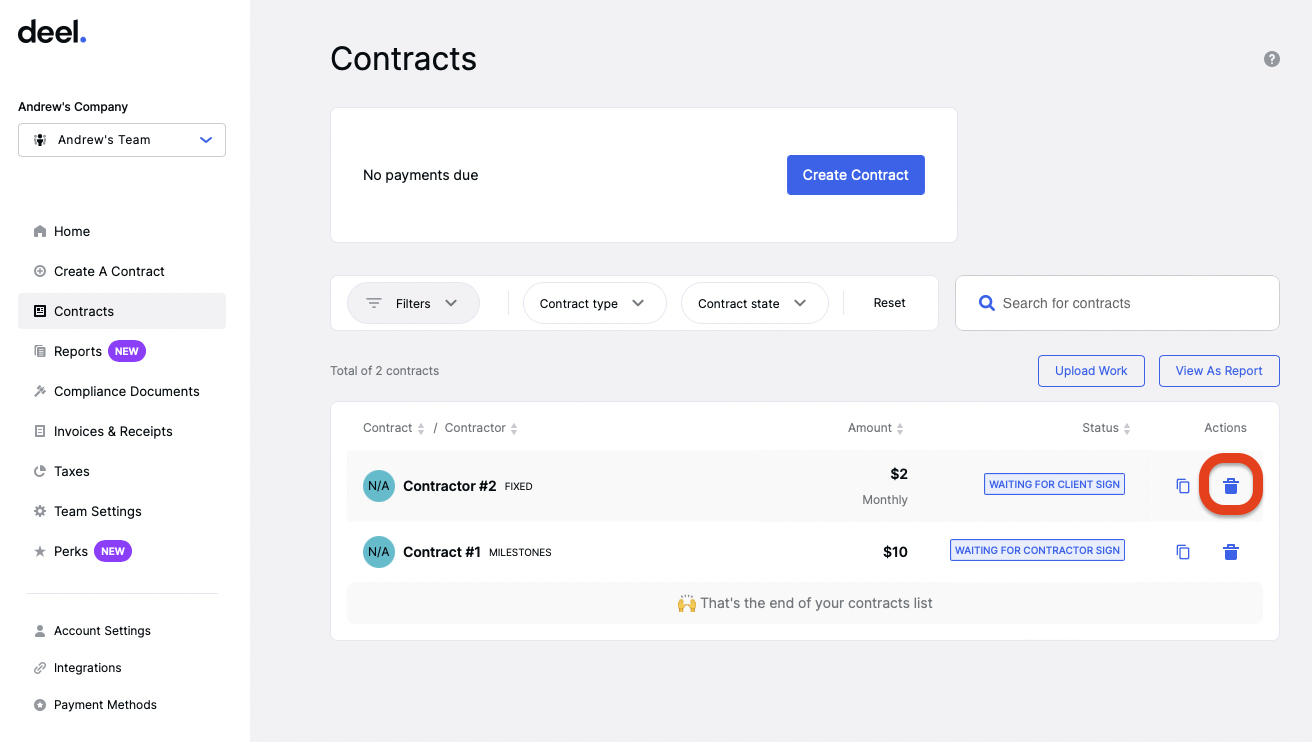 You will receive a pop-up message to confirm your contract cancelation. Click "Yes, Cancel".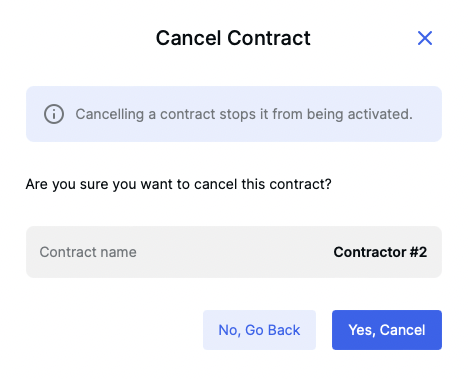 That's it! You have successfully canceled your contract!