If you forgot your password or wish to change it, we have set up a fast and secure method to reset your account password. 
You can create a new password by clicking your avatar and selecting Account Settings, then the Security tab.
Your password must contain:
A minimum of 10 characters
An uppercase character
A lowercase character
A number
A special character
Must not be the same as your previous passwords
We take your account security seriously, and suggest that you regularly change your password.
If you forgot your password:
✅ Step 1 – Click Forget Password? from the Deel login page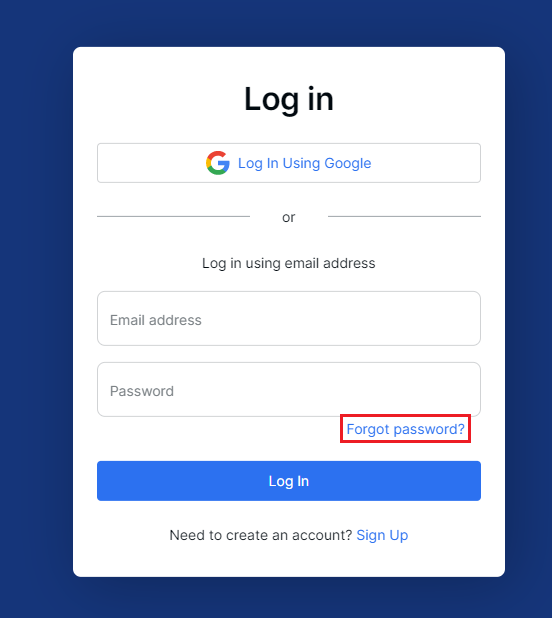 ✅ Step 2 – Enter the email address you used to sign up on Deel
After you click Reset Password, we'll send you a confirmation email with further instructions.
This process will only work if you have already created a Deel account.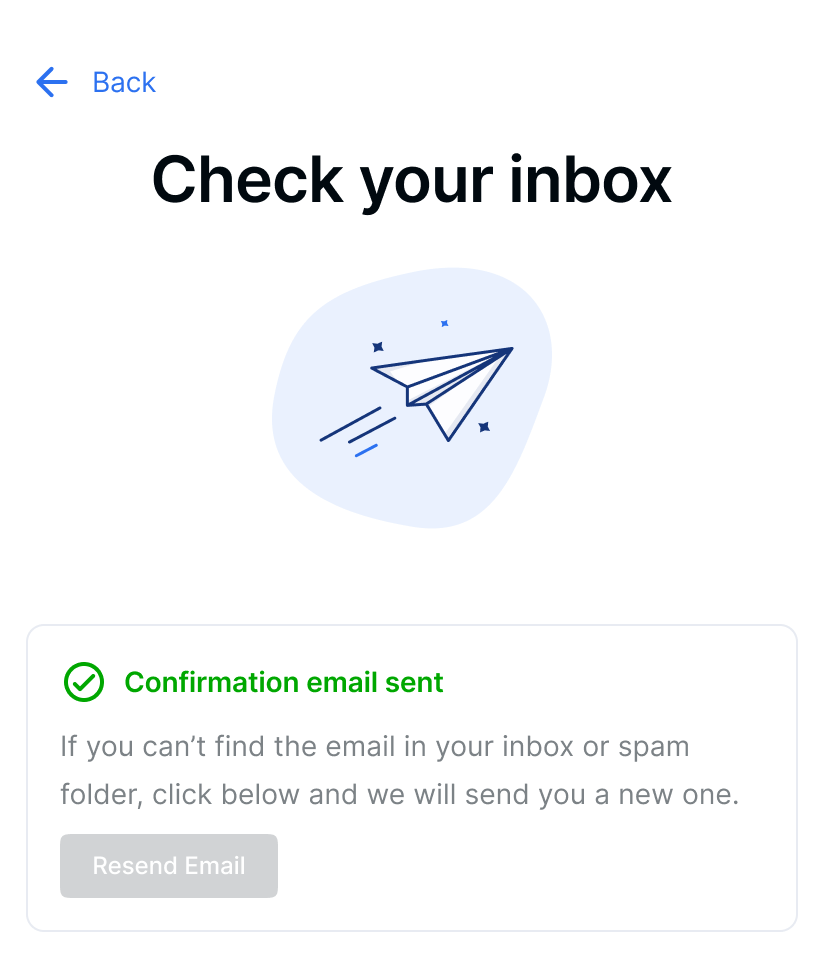 ✅ Step 3 – Click Reset Password on the email from Deel
Please check all email folders, including your Spam folder, for Deel's password reset email.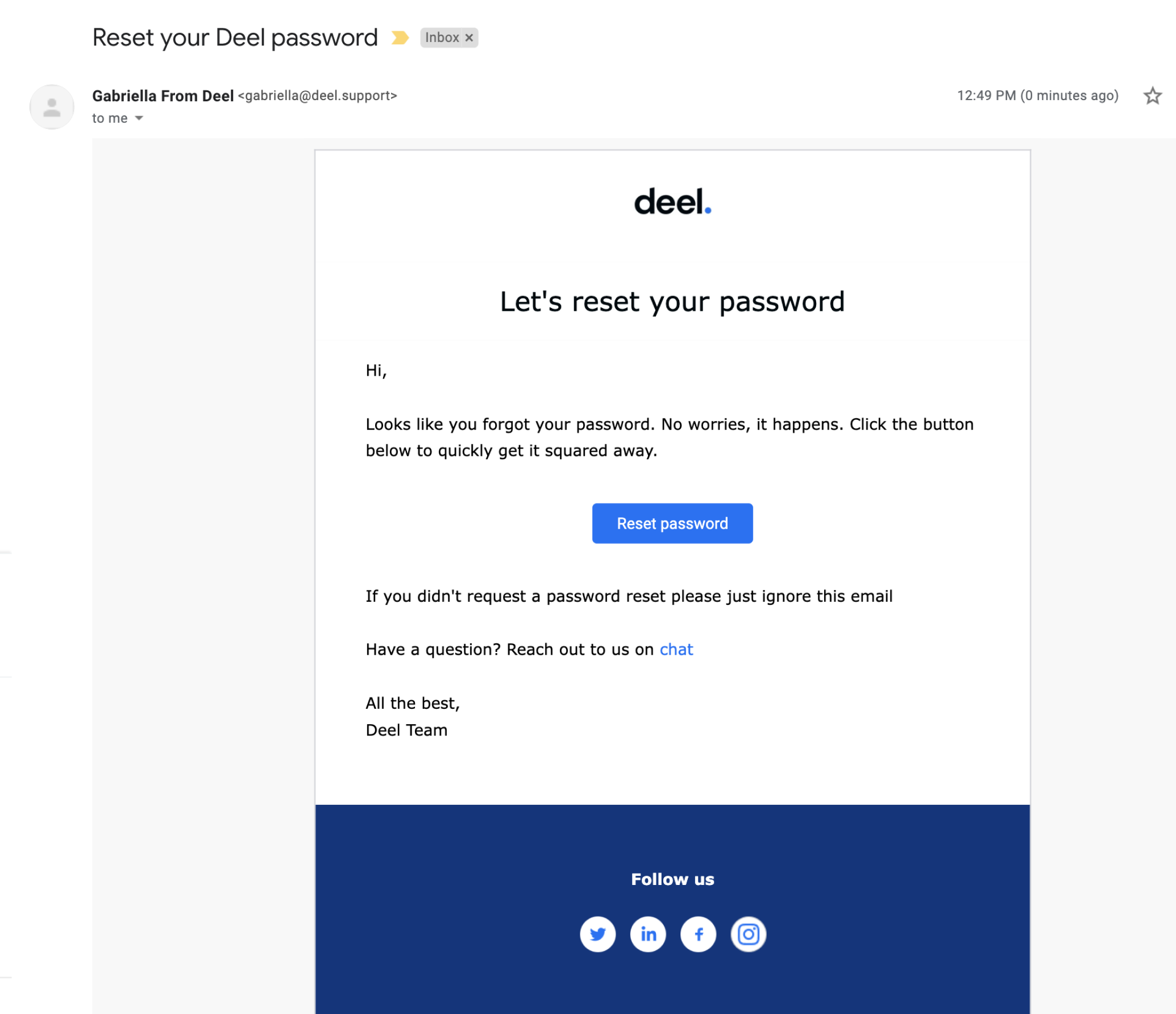 ✅ Step 4 – Enter your new password
Your password must contain:
A minimum of 10 characters
An uppercase character
A lowercase character
A number
A special character
Must not be the same as your previous passwords