Oh no! We understand that these things can happen, and it is a frustrating experience. We have set up a fast and secure method to reset your account password. Here's how:
✅ Step 1 – From the Deel login page, click Forgot Password? and then Reset Password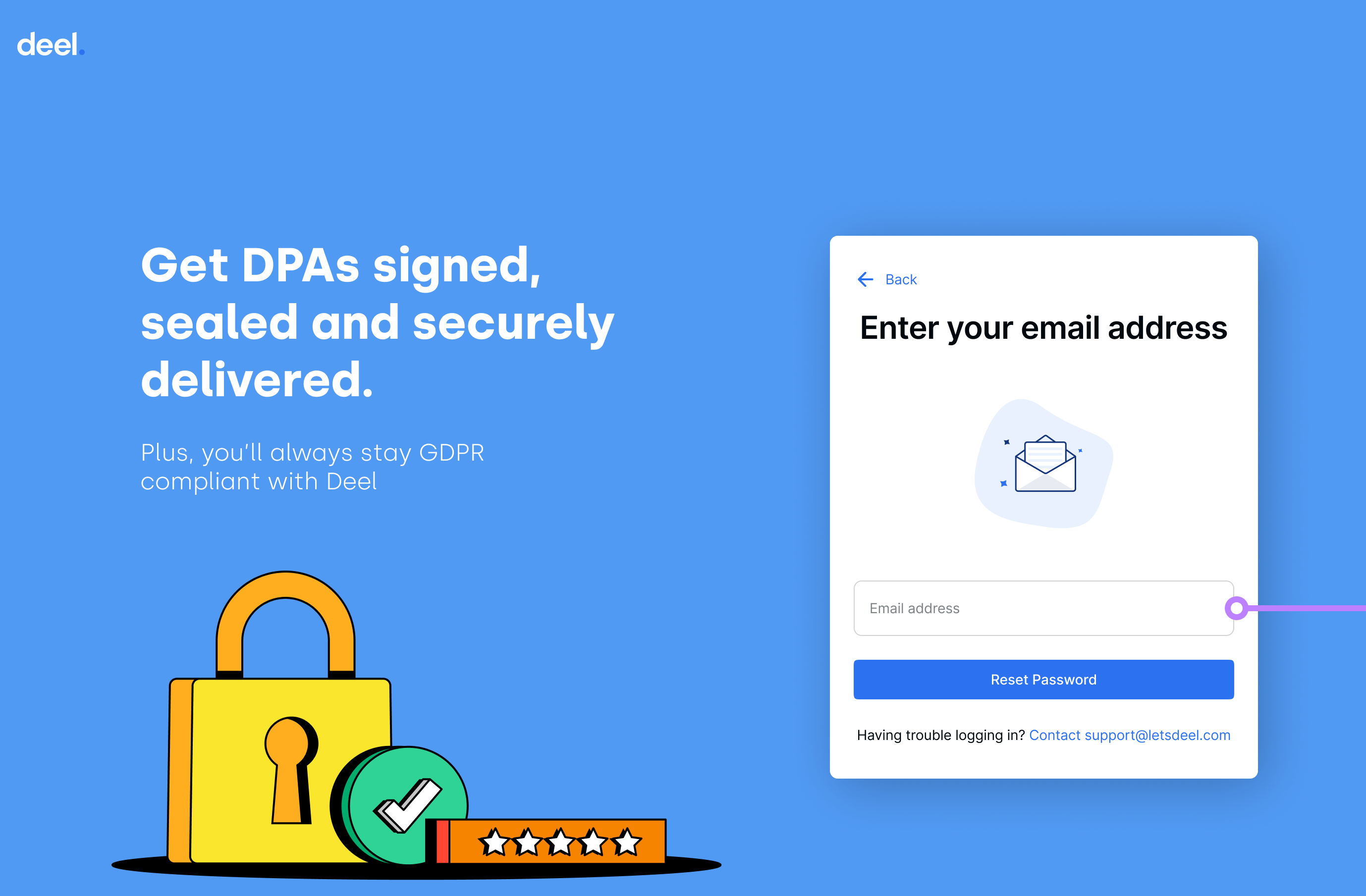 ✅ Step 2 – Enter the email address you used to sign up on Deel. After you click Reset Password, we'll send you a confirmation email with further instructions
Please keep in mind that this process only works for created accounts. To create a new account, click "sign up" or learn how to do it here.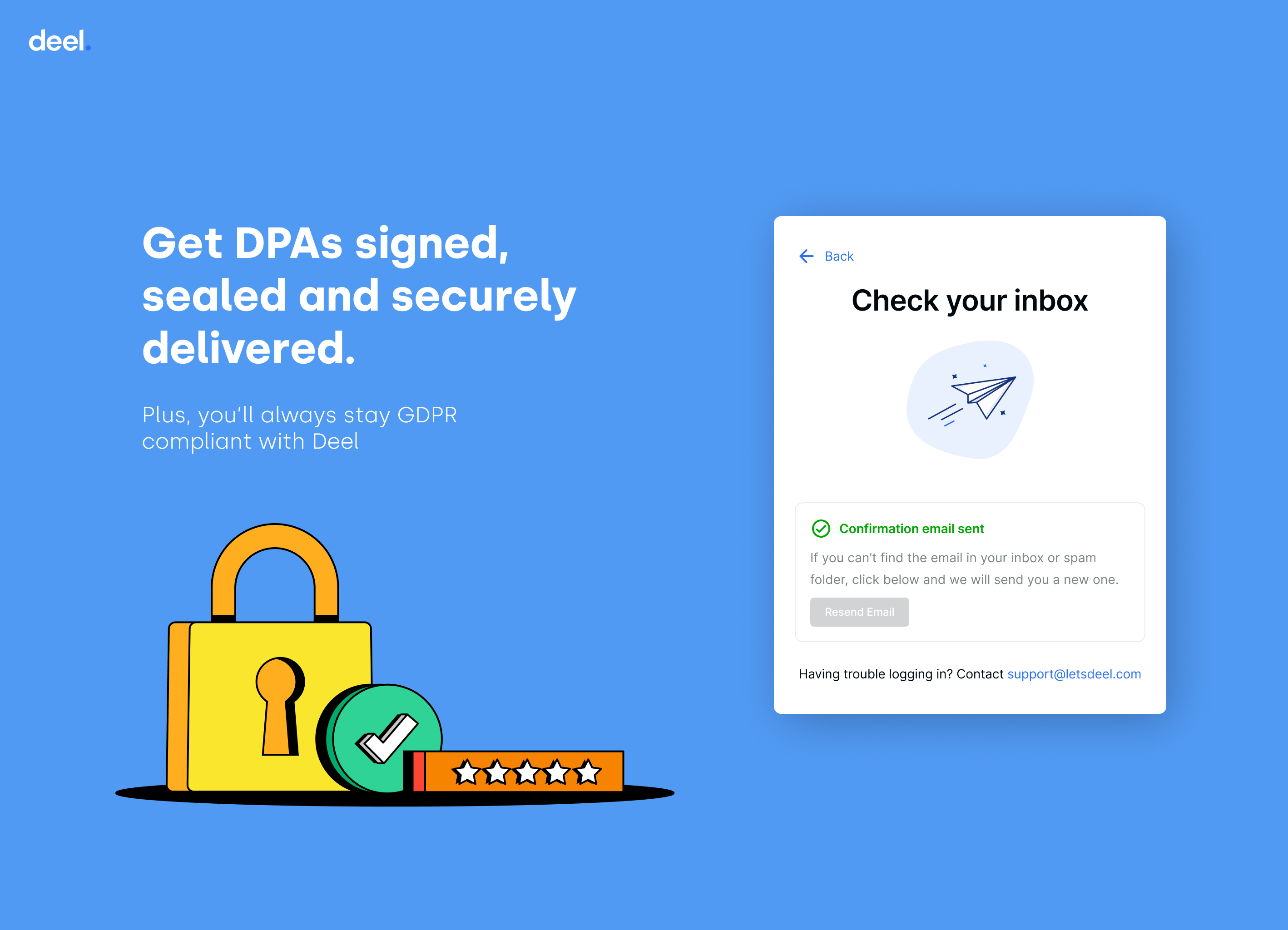 ✅ Step 3 – Go to your inbox and click the Reset Password button on our password reset email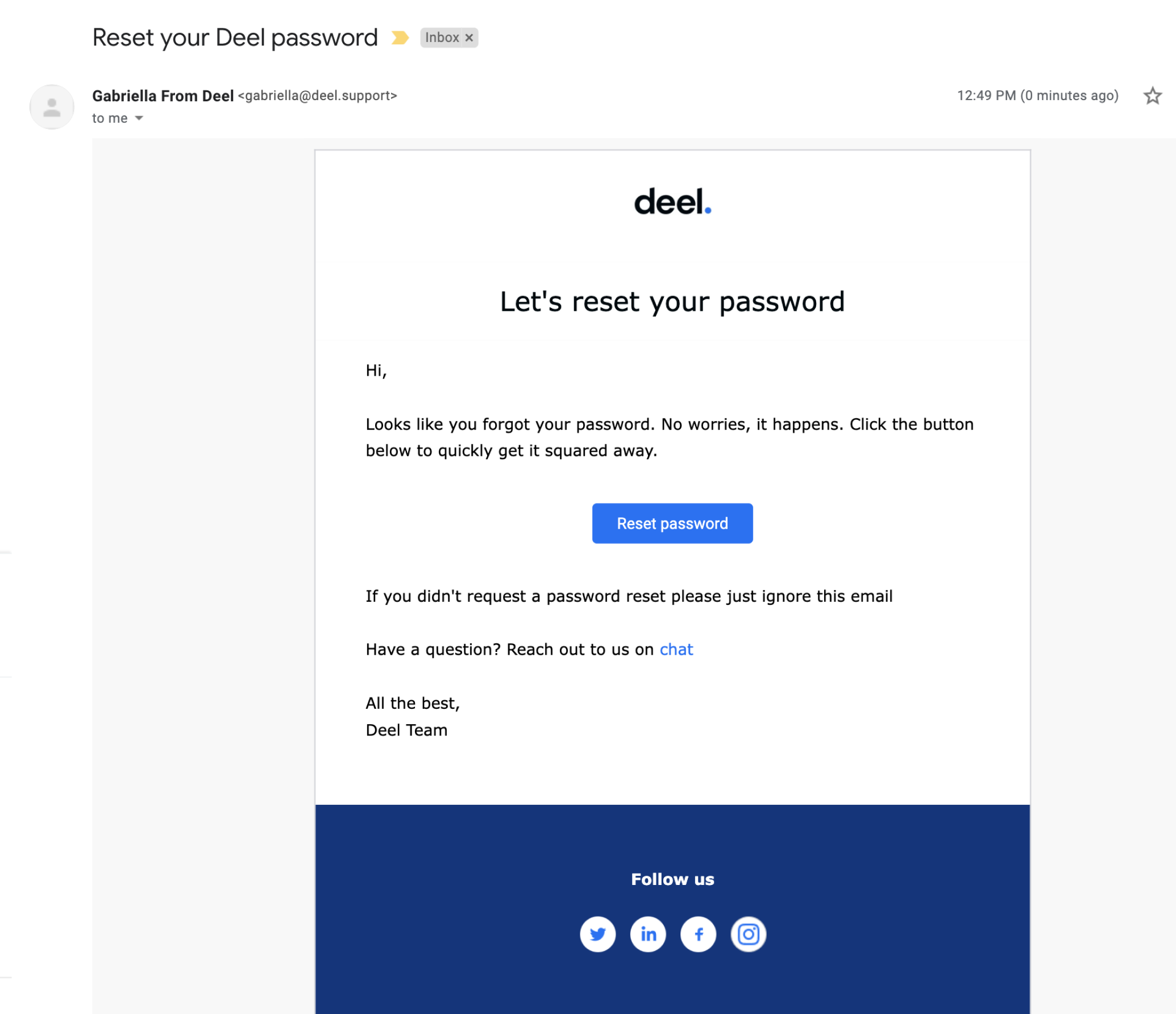 Note: Please check all email folders, including your Spam folder, for Deel's password reset email.
✅ Step 4 – Enter your new password and click Reset Password
You will not be able to repeat a recently used password for your Deel account.
Your new password must include:
Minimum of 8 characters

Uppercase letter

A number

A special character (like ! @ # , $)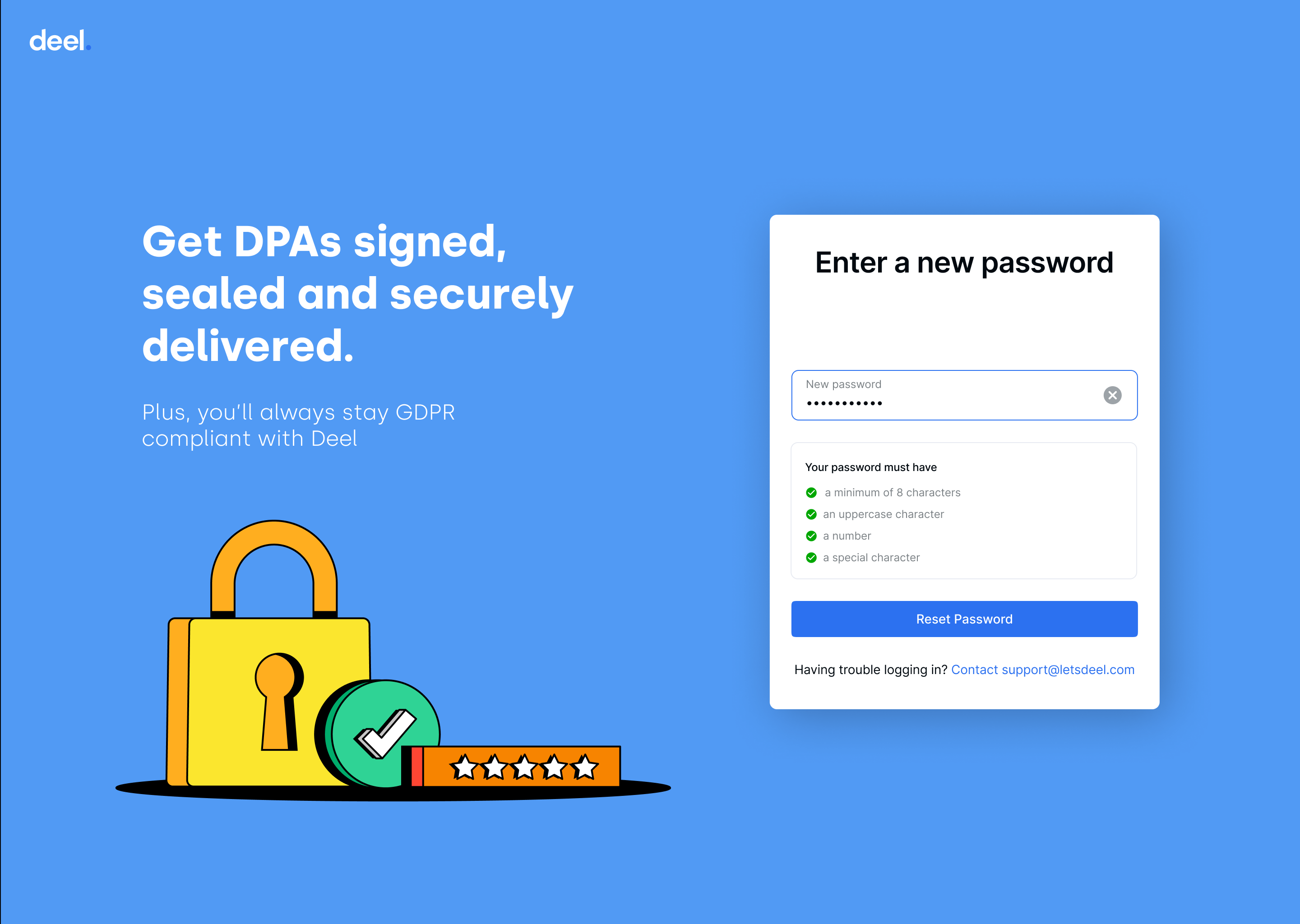 ✅ Step 5 – Return to the login page and be able to use your new password and email address to access your account!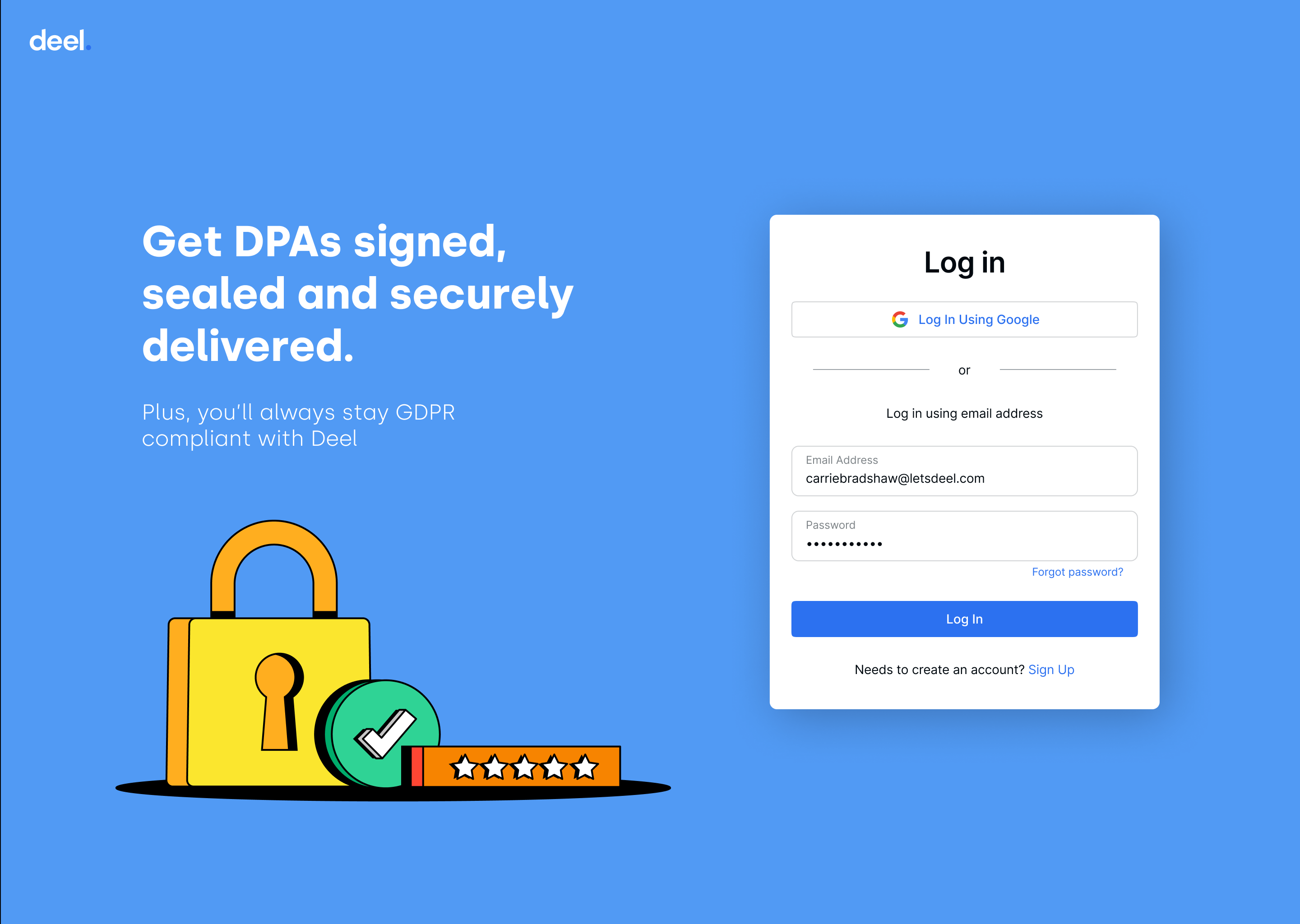 Contact us 24/7 and we'll be happy to assist you if you have any additional questions!