If you are a client working with multiple contractors you might want to consider inputting hours through our CSV upload feature. It can save you some time and make things easier. This feature is available for Pay as you go contracts.
Here is how to do it:
From the Client dashboard, access your Contracts tab on the left side menu of your dashboard. Then, click the "Upload Work" button on the top right side of the contract list

Download the CSV template and open it: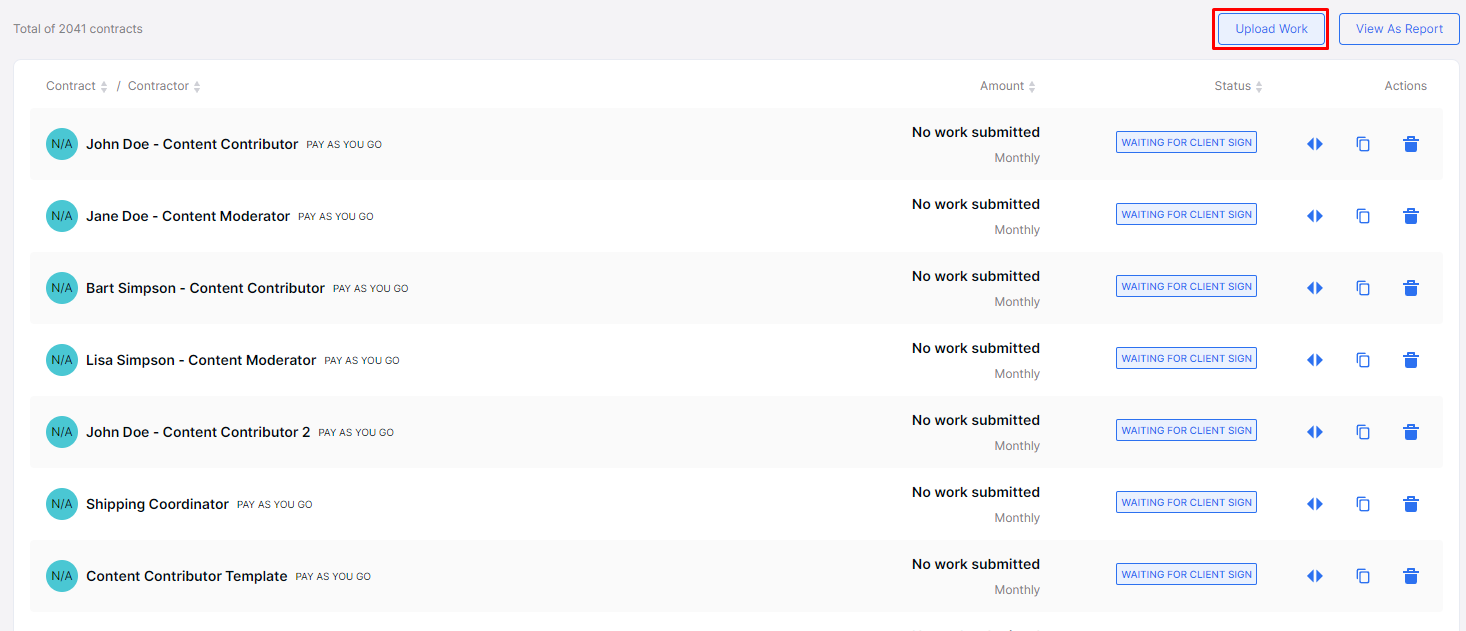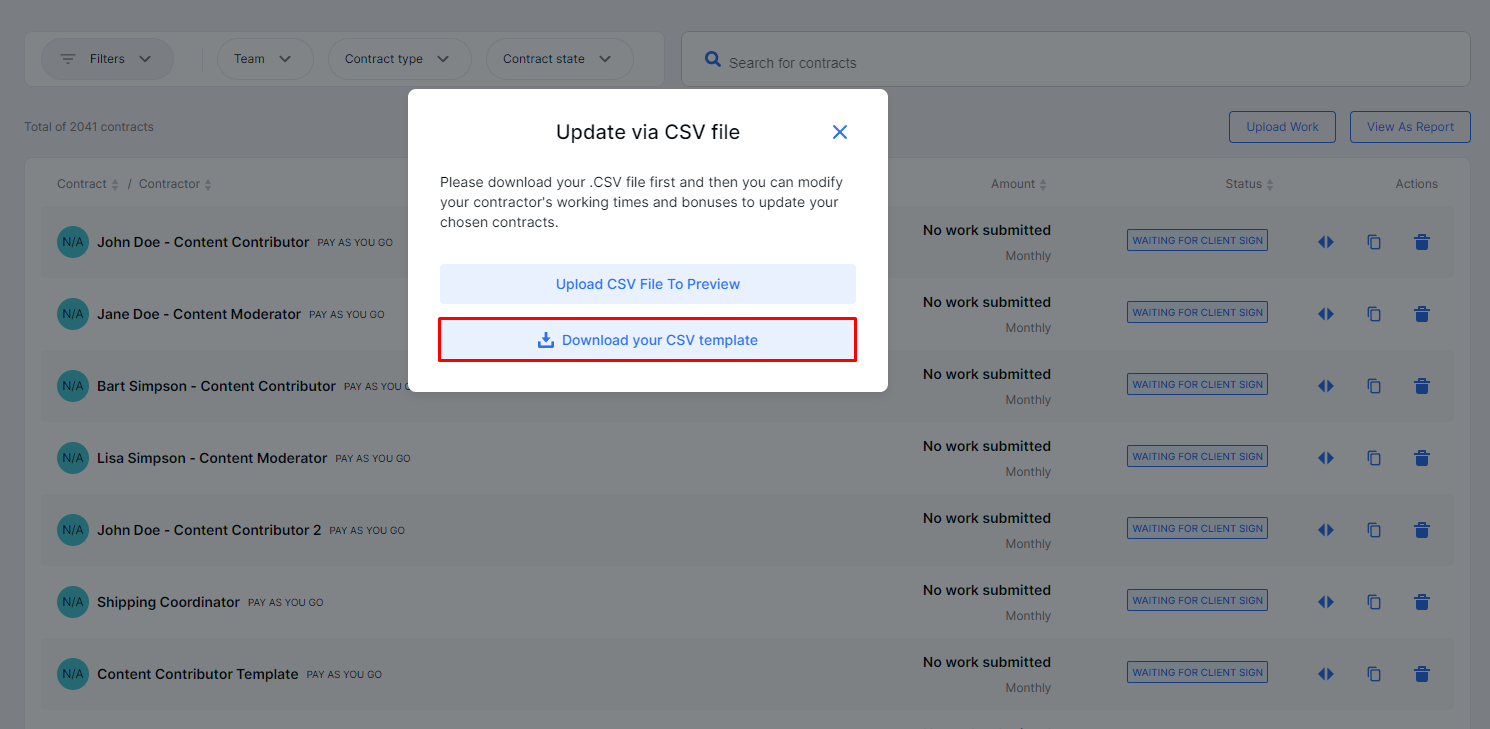 ‍
Here you can change the Quantity column based on the time worked (do not change other columns)

You can add a bonus in the respective column if needed

Save the document, making sure to keep the .csv format
‍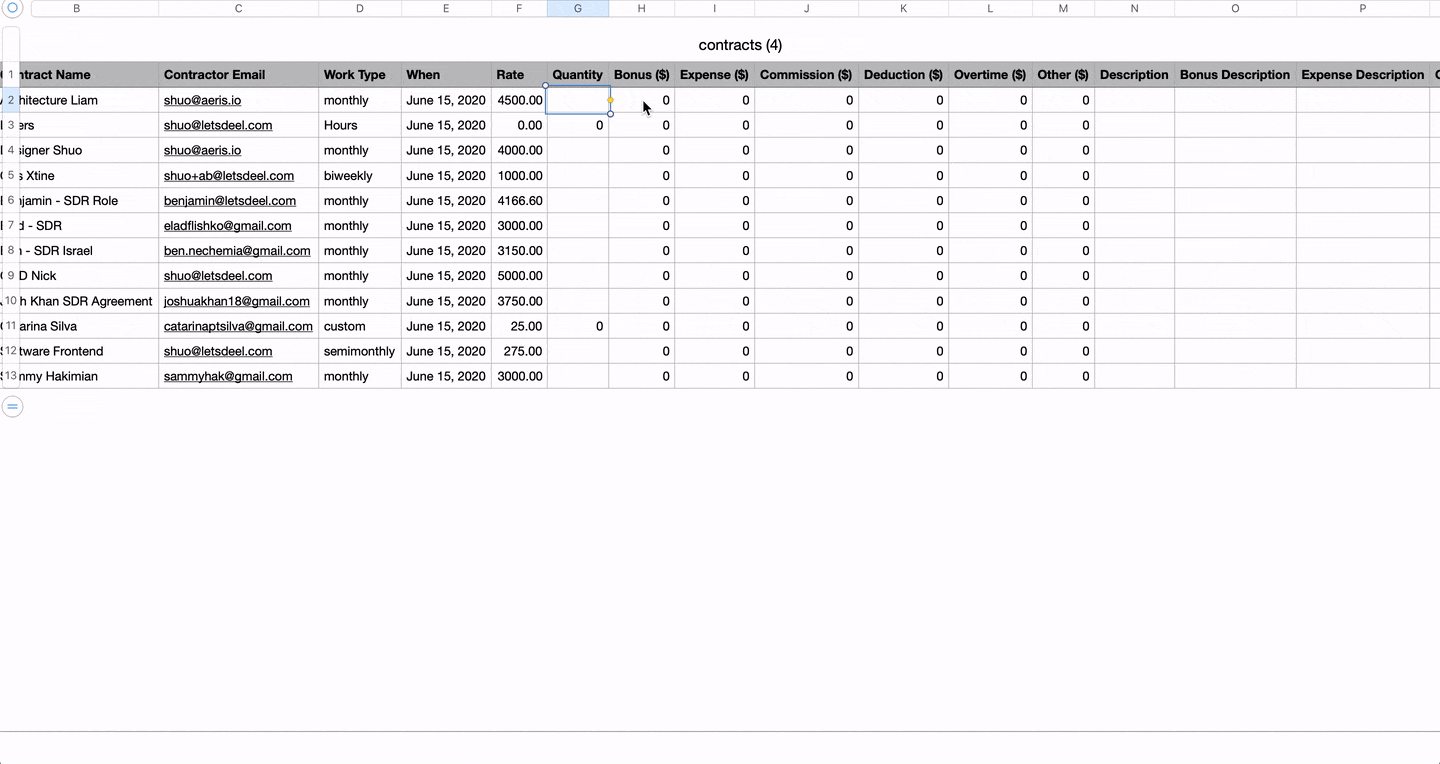 Go back to Deel and click on "Upload CSV file" to upload the file

Click on "Apply these changes"
‍