Paying all your contractors can be done in one click with our Mass Pay feature. When the payments are due (according to the contracts), you will be able to release payments to all or selected contractors from your dashboard.
Using Mass Pay
1. On your dashboard, locate Payments due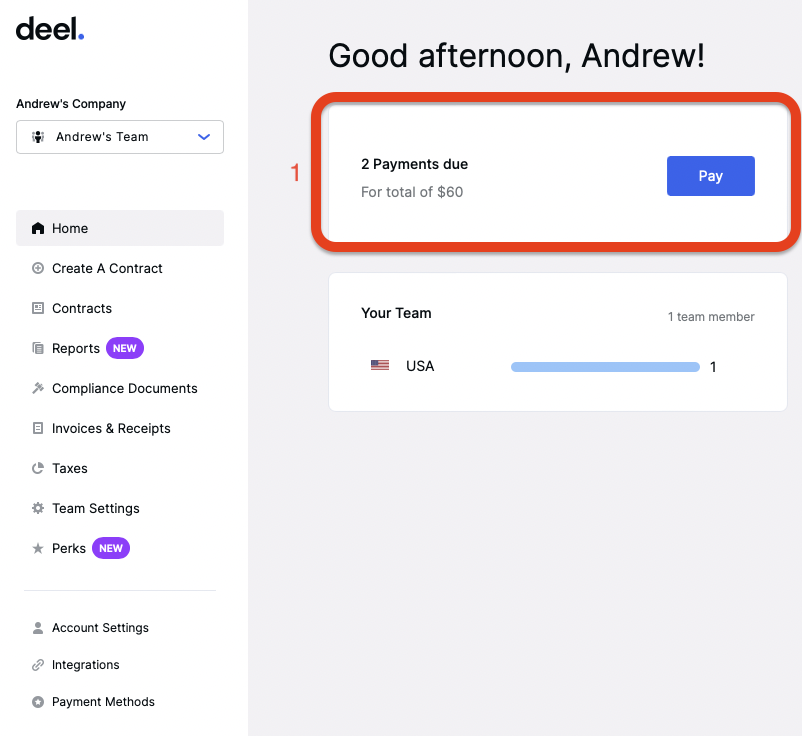 2. Select the payments you want to make
3. Click Continue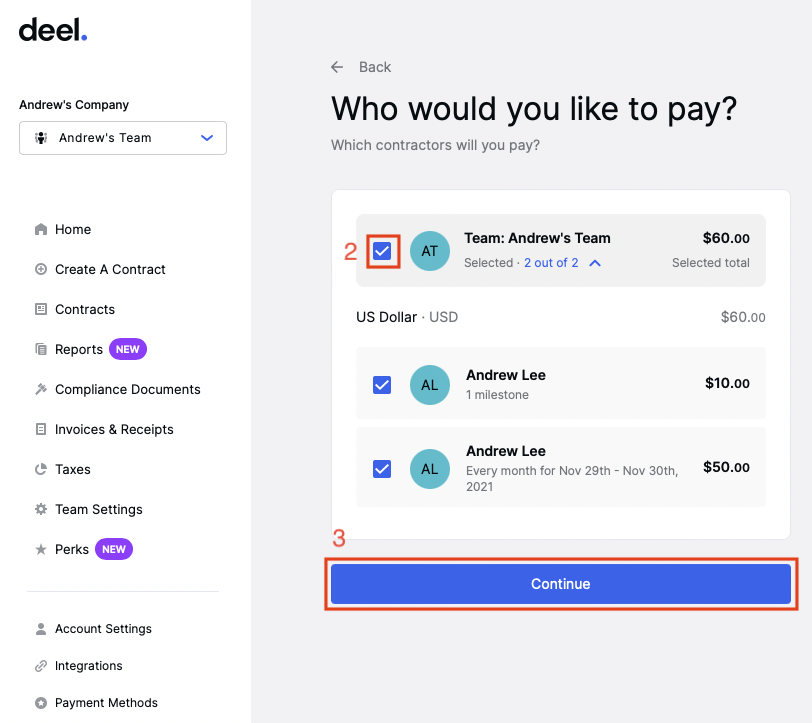 Note that the default in the payment flow is to have all teams already selected to pay. However, you can mass unselect all of your teams at once and choose only the ones you want to pay.
4. Select your desired payment method
5. Click Continue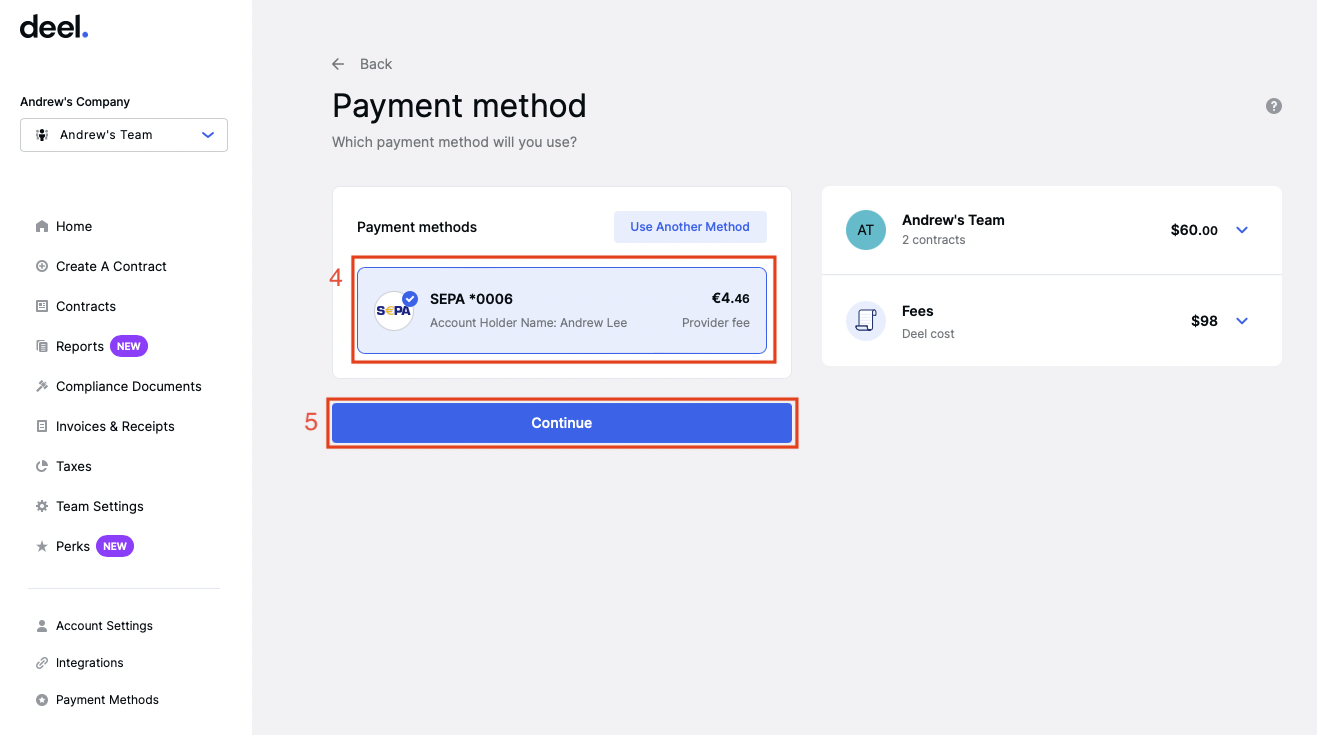 6. Confirm the payment amount
7. Click Continue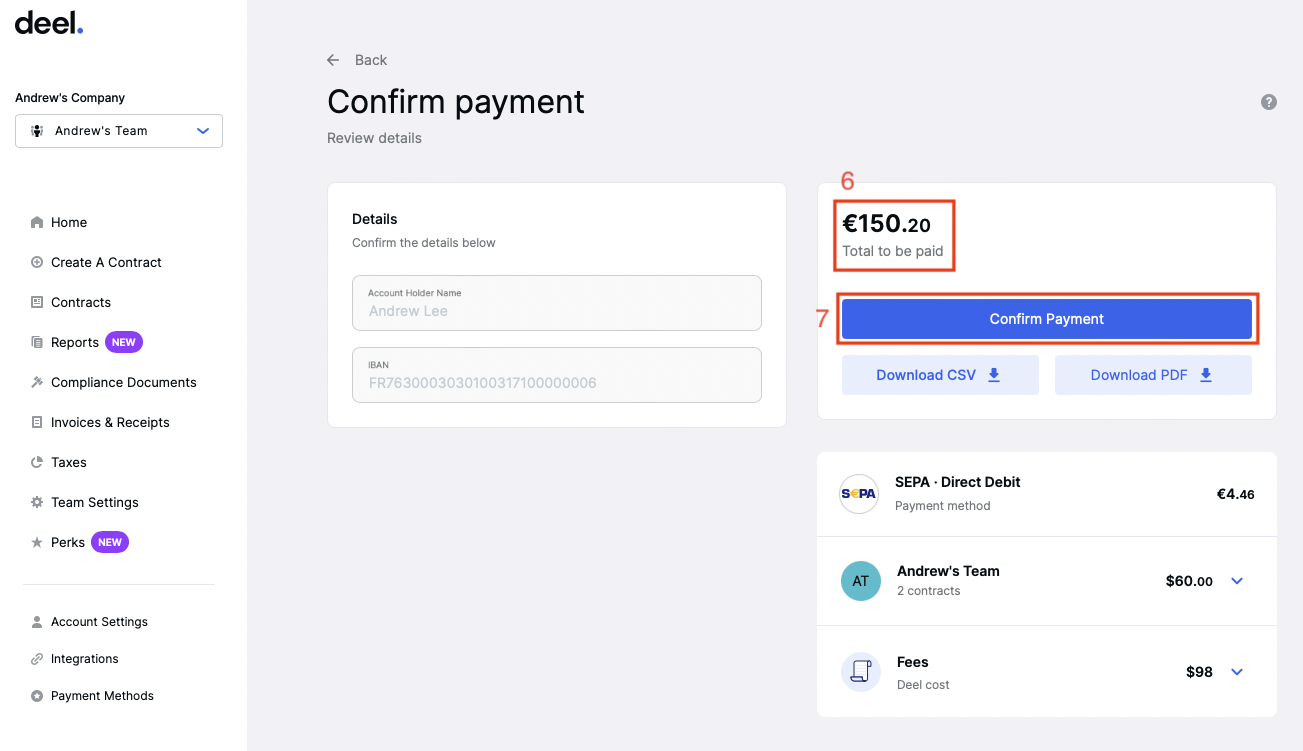 The pop-up message confirms your success!