Paying all your contractors can be done in one click with our Mass Pay feature!
When the payments are due (according to the contracts), you will be able to easily release payments to all contractors straight from your dashboard, or you can manually select who you wish to pay.
To learn how to Mass Pay your contractors via a bank transfer, see this article:
How to pay via a bank transfer on Deel
To Mass Pay your team via direct debit, follow the steps below.
Using Mass Pay via Direct Debit:
✅ Step 1 – Click Pay in the Payments Due box on your Dashboard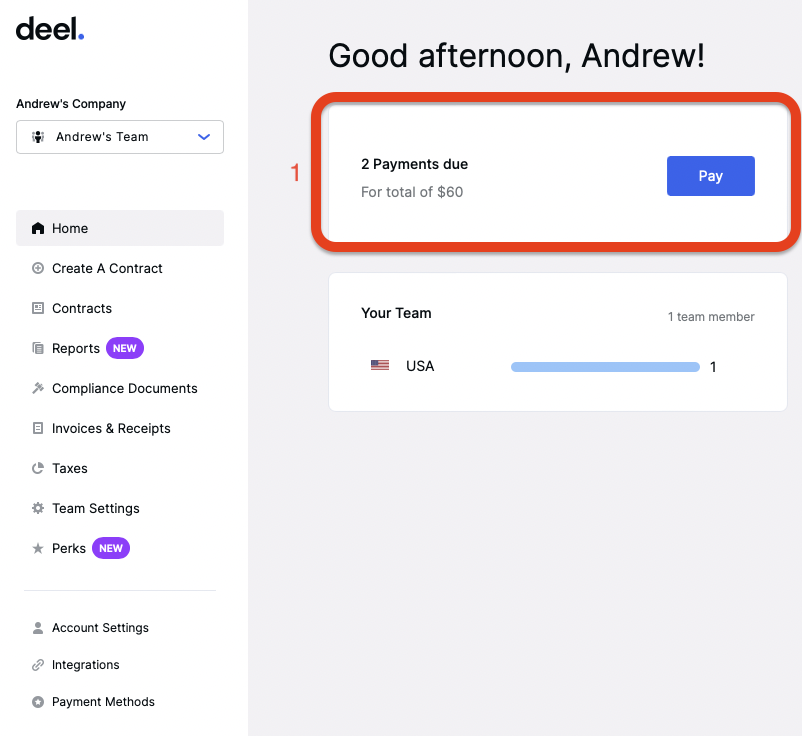 ✅ Step 2 – Make sure the box is checked next to your Team so all contractors will be paid at once
Mass Pay allows you to pay everyone at once, in one simple click! But, you can also manually uncheck the box for anybody that you don't want to include in the payment
✅ Step 3 – Click Continue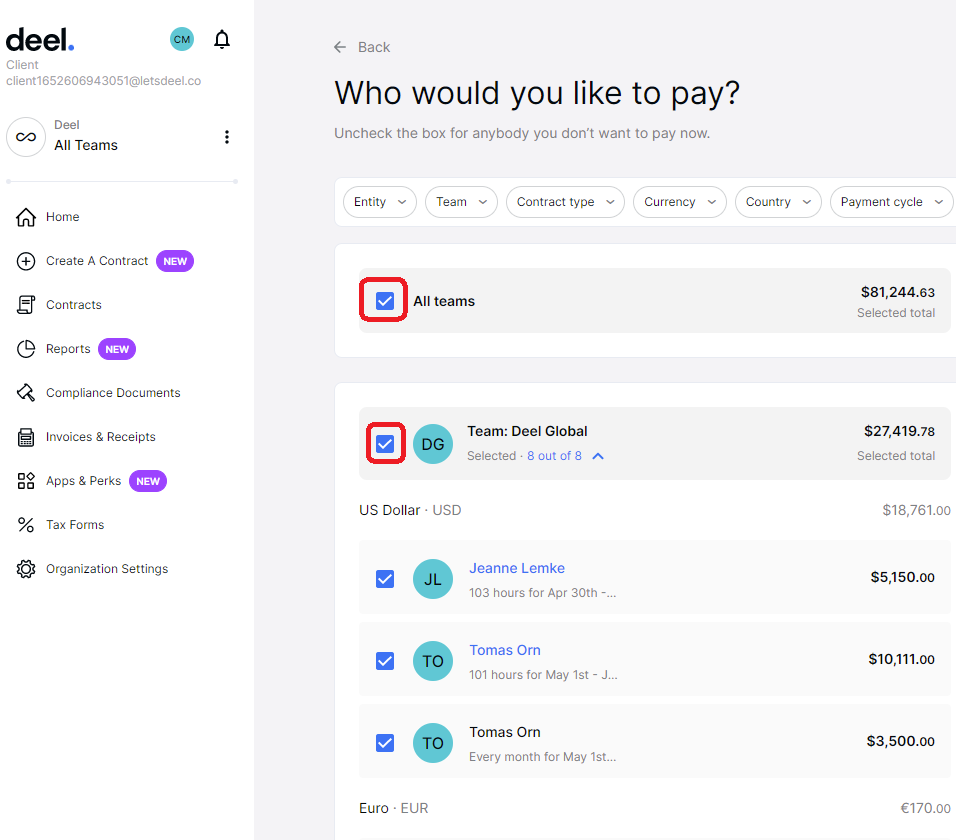 Note: By default all teams will be checked so you can pay everyone at once. However, you can mass unselect all of your teams and choose only the individual contractors you wish to pay.
If you manually unselect a contractor to leave out of the payment, the box next to the name will be blank.
You will also see how many contractors are selected for payment under your Team Name.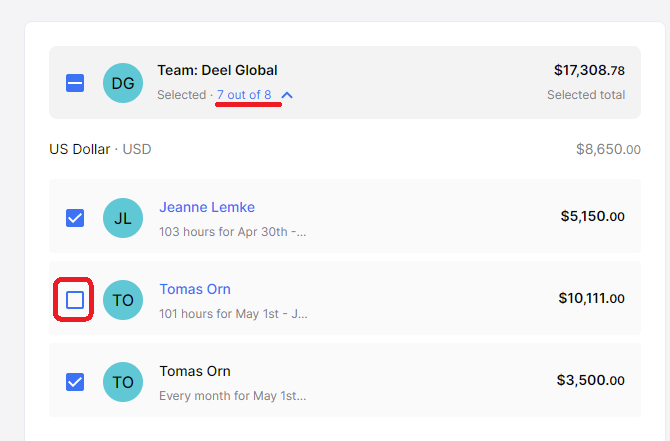 ✅ Step 4 – Select your desired payment method (4) and click Continue (5)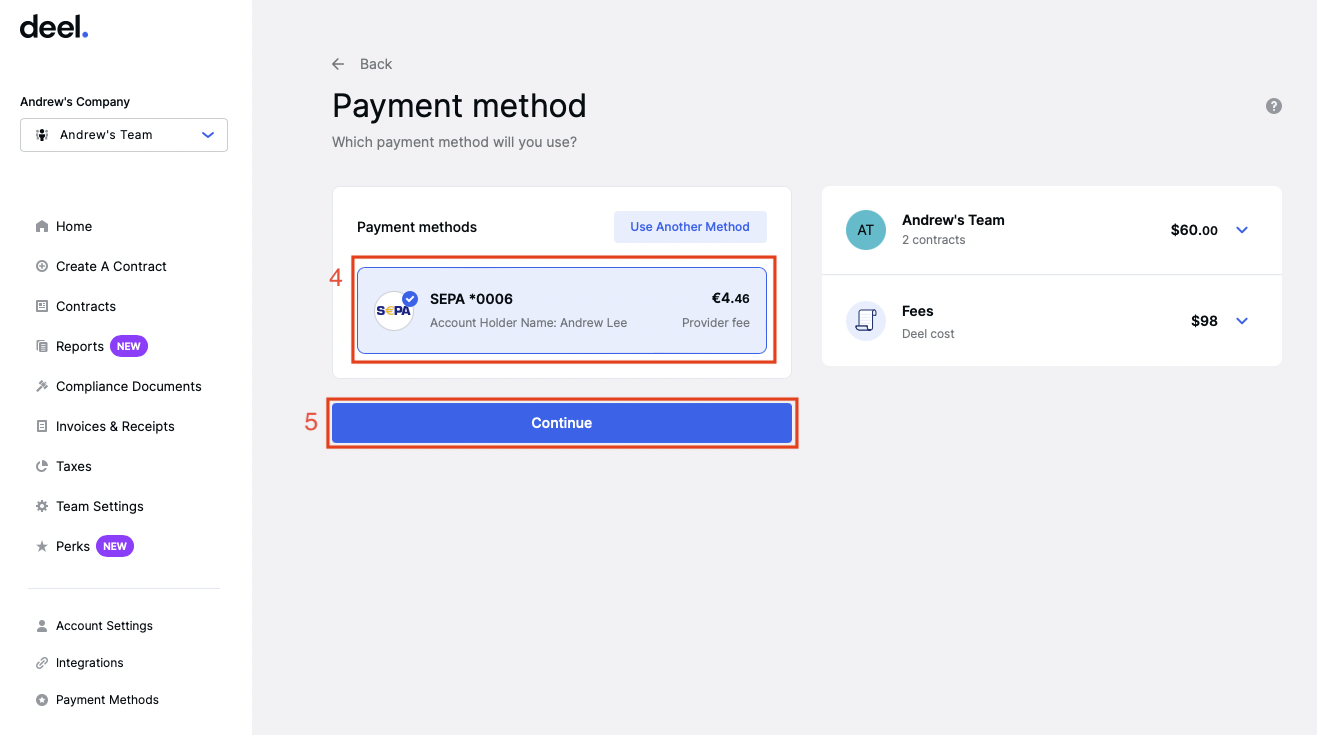 ✅ Step 5 – Confirm total payment amount (6) and Click Continue (7)


The pop-up message confirms your success!