With Deel's adjust amount feature, both clients and contractors can add a bonus, an expense, a commission, or a deduction to the original amount in a few simple steps.
Let's get started!
✅ Step 1 – Click the Contracts tab from your Dashboard
Then select the contract where you want to add the adjustment

✅ Step 2 – Click the Adjust button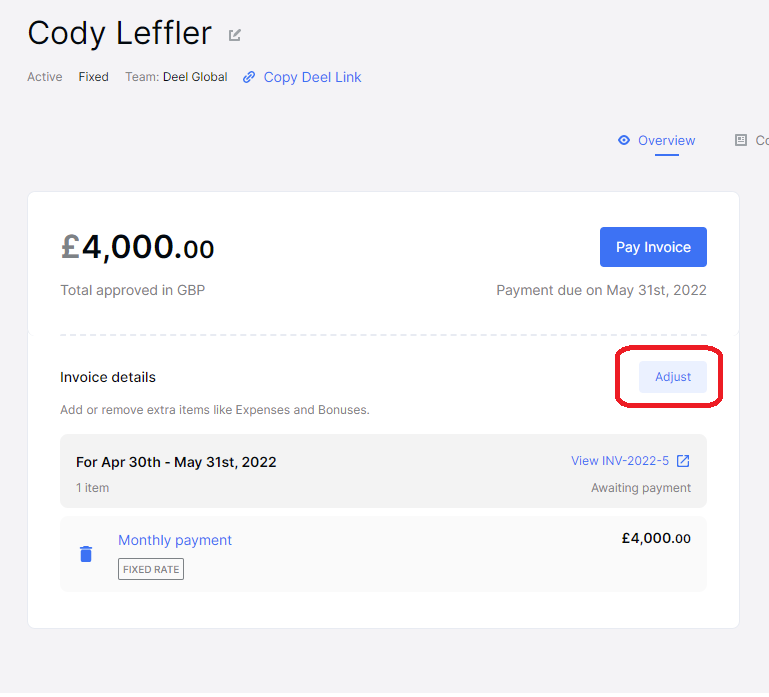 ✅ Step 3 – Select the type of adjustment and add details
Clients can make the following adjustments:
Bonus
Commission
Deduction
Expense
Overtime
Other
VAT
Fill in the date of the adjustment, and add a description. You may also upload an attachment, like a receipt or a photo.
You can also choose to make this a recurring adjustment.
✅ Step 4 – Click Adjust Amount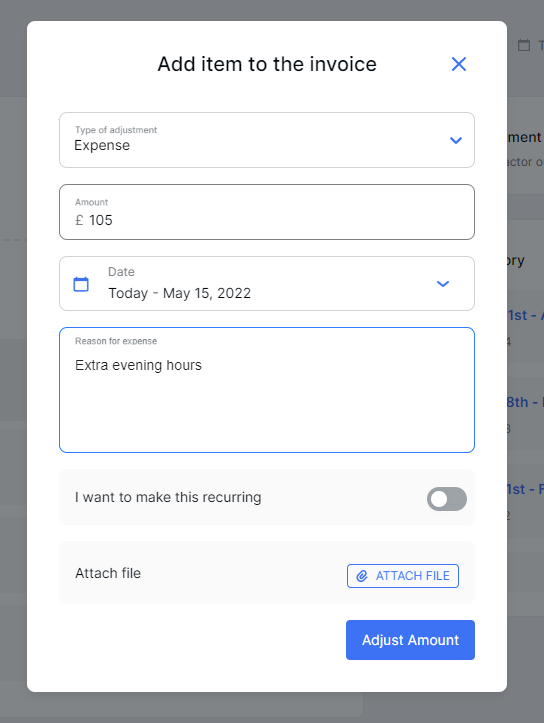 The contract overview page will show any adjustments in the Invoice Details box.