Usually, you pay your contractors based on the payment cycles in the contracts (weekly, bi-weekly, monthly, etc.). However, if you want to pay your contractor outside of an already set payment cycle, you can perform an off-cycle payment.
Please note that you can perform off-cycle payments on Fixed and Pay As You Go contracts.
We do not support off-cycle payments for Full-Time Employees and Milestone contracts.
Out of cycle payments
Navigate to the Contracts tab on the right-hand side of your Deel dashboard
Select the contract for off-cycle payment

3. Select Pay One-Off on the right-hand side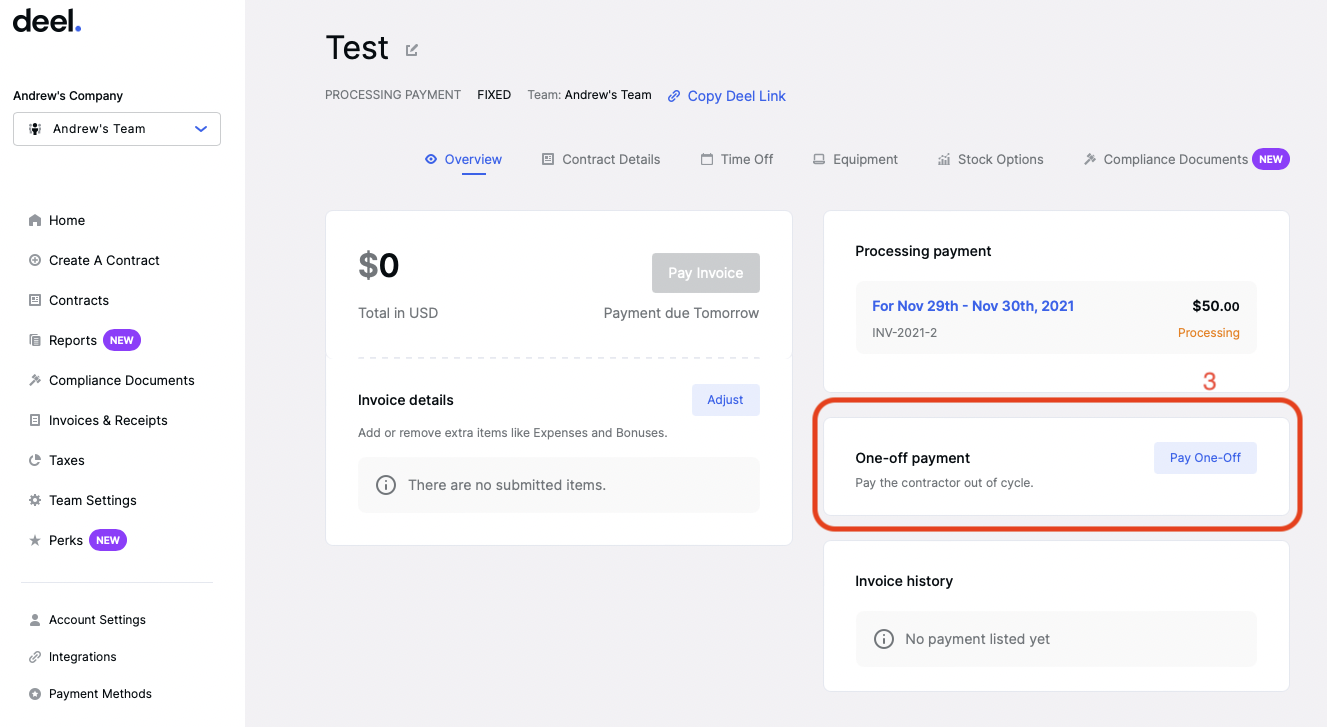 4. Fill in the details for the one-off payment
5. Select Next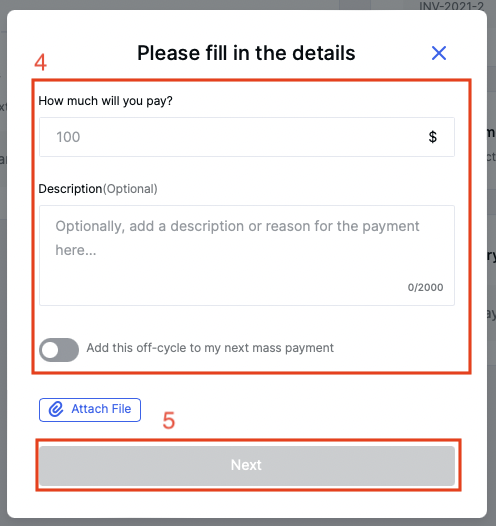 6. Select the payment method
7. Select Confirm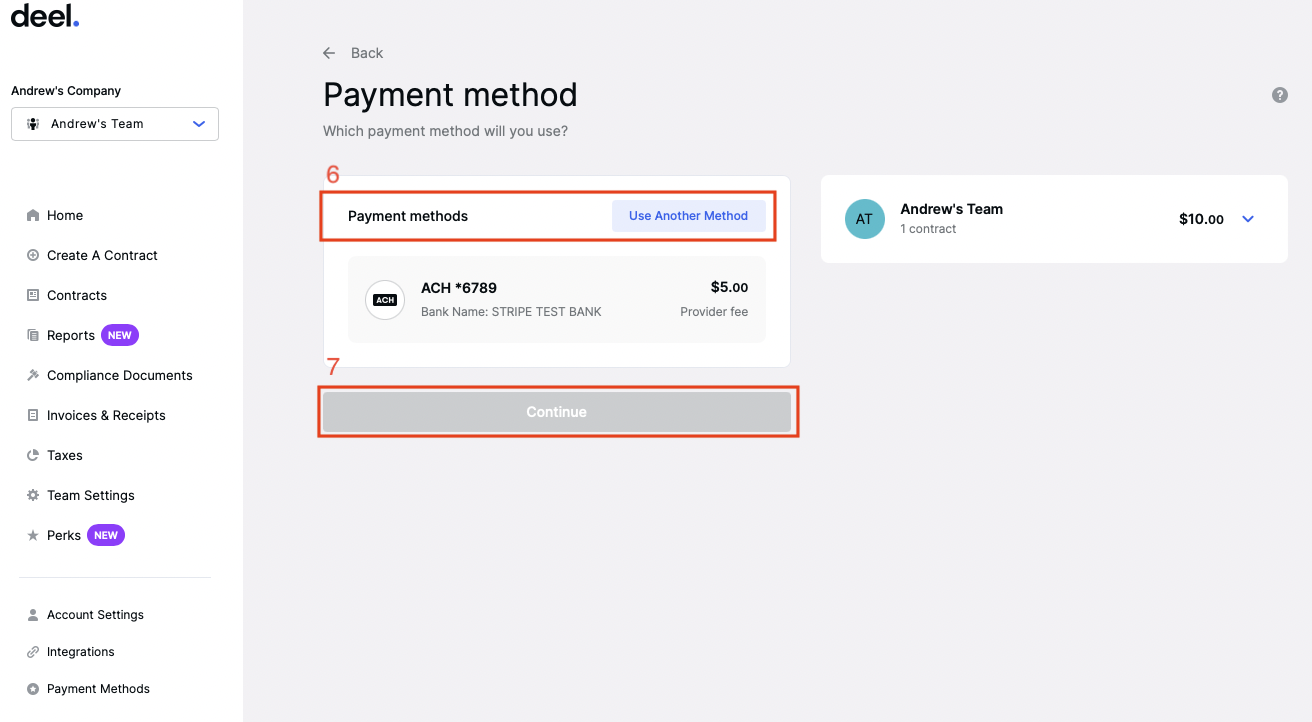 8. You will receive a confirmation pop-up message once you have confirmed payment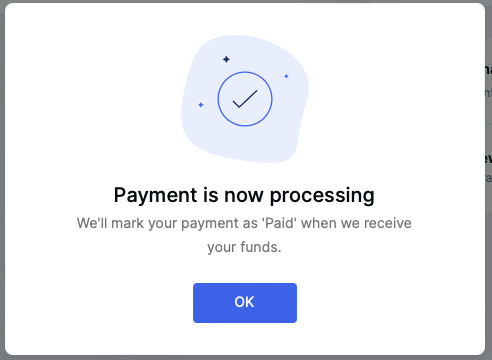 Congratulations, you just made an off-cycle payment!