The employee onboarding tracker lists all employees in Deel's employer of record (EOR). In addition, the list provides a short description of documents and information needed for onboarding.
Click on each employee's tab to see the onboarding status and completed steps.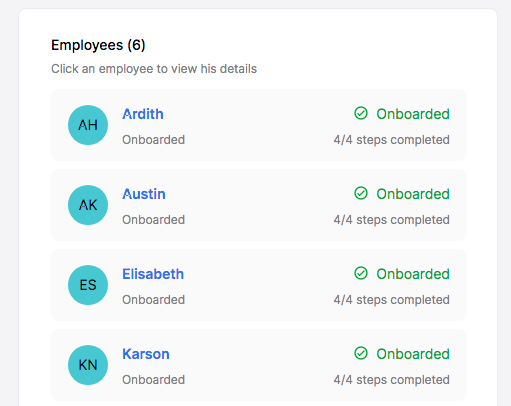 NOTE: Only employees in Deel's EOR are on the tracker. The partner manages partner onboarding outside of this system.