This guide explains how to delete the QuickBooks integration on Deel.
✅ Step 1 - Launch the integration console
Select Apps & Perks from the Navigation menu, and select Quickbooks from the Accounting Section to open the integration console.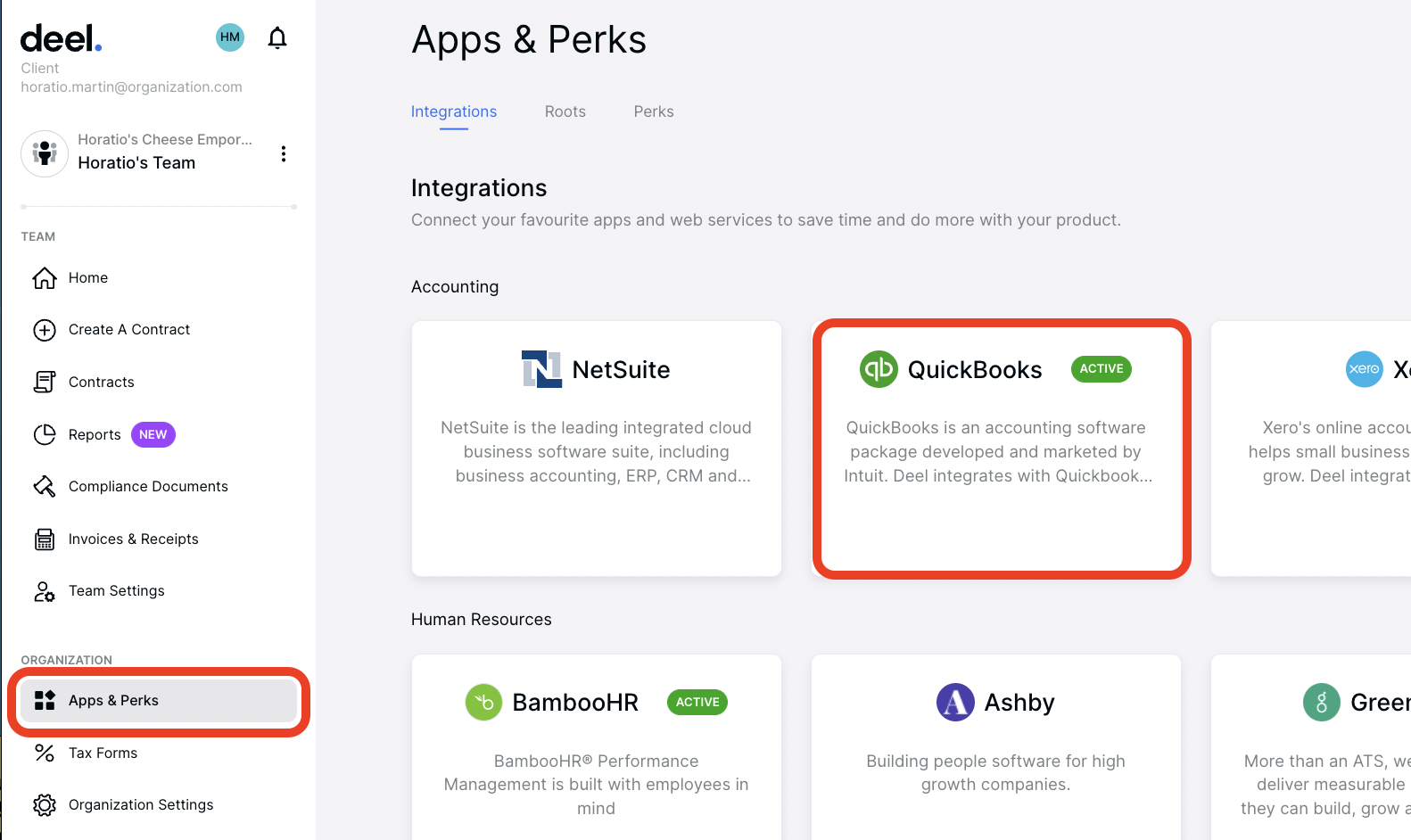 ✅ Step 2 - Open the Advanced Settings
From the Settings tab, select Advanced Settings and click View.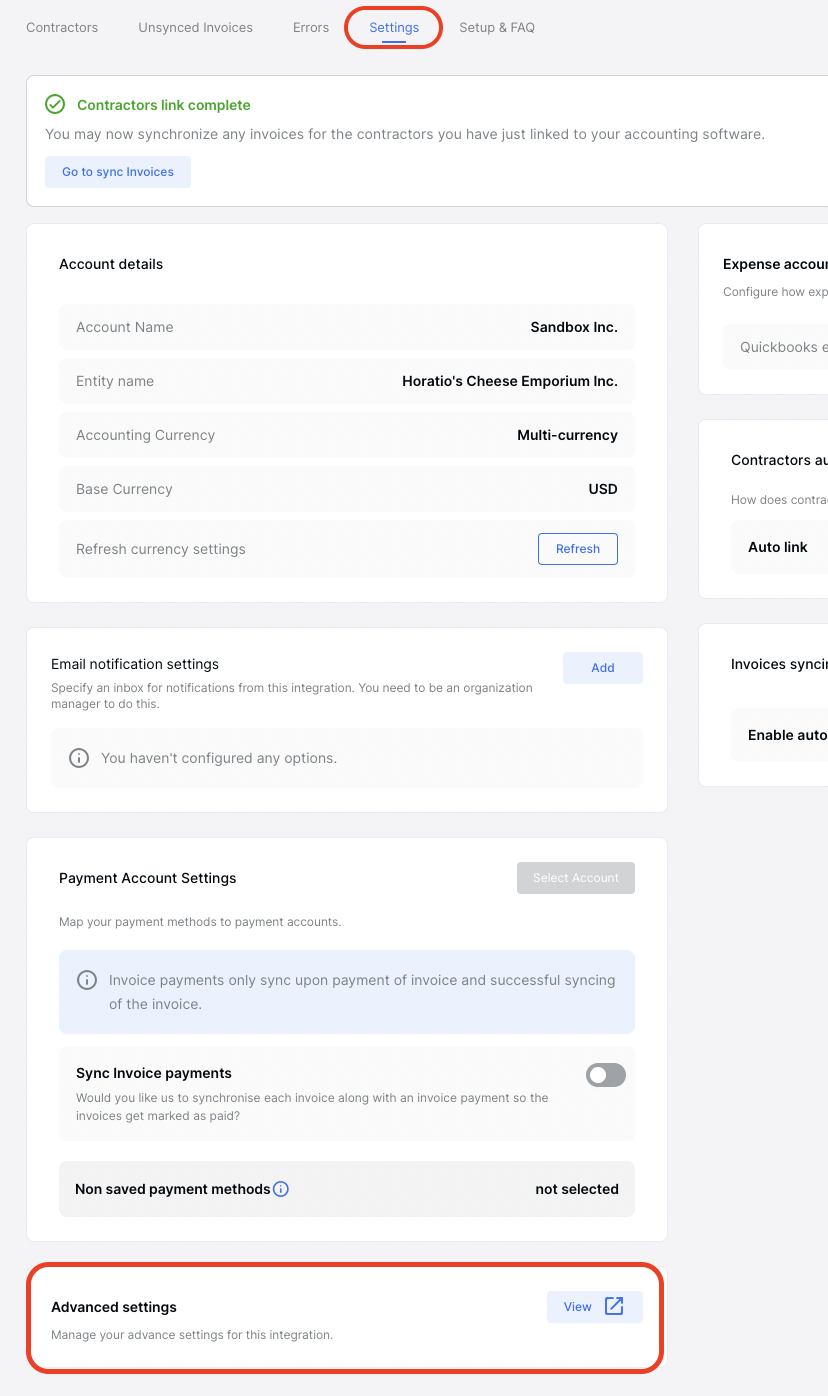 ✅ Step 3 - Delete the integration
Please note that if your integration is being used for multiple teams deleting it will remove it for all teams.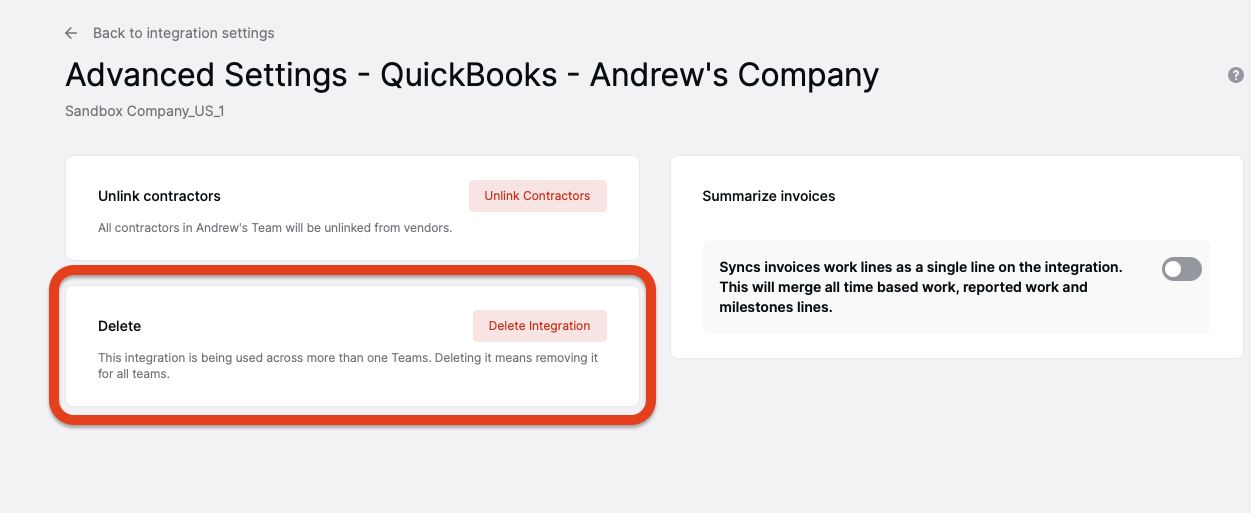 Confirm that you want to delete the integration in the pop-up that appears. You will receive a confirmation message when complete.