Deel automatically sends our clients notifications about important events. For example, when an invoice is ready to pay, submitting a time off request, notice that a contractor submitted work, etc.
As a Client, you can choose what kind of email notifications you receive from Deel. 
Notifications are set at the individual level, and clients select their preferred method. 
Please note that while a client can opt-out of notifications, at least one group member needs to have notifications turned on.
You can manage notifications from Account Settings >Notifications
✅ Step 1 – Click on your (1)
avatar
and select (2) account settings from the drop-down menu
✅ Step 2 – Select the
Notifications
tab and toggle your notification preferences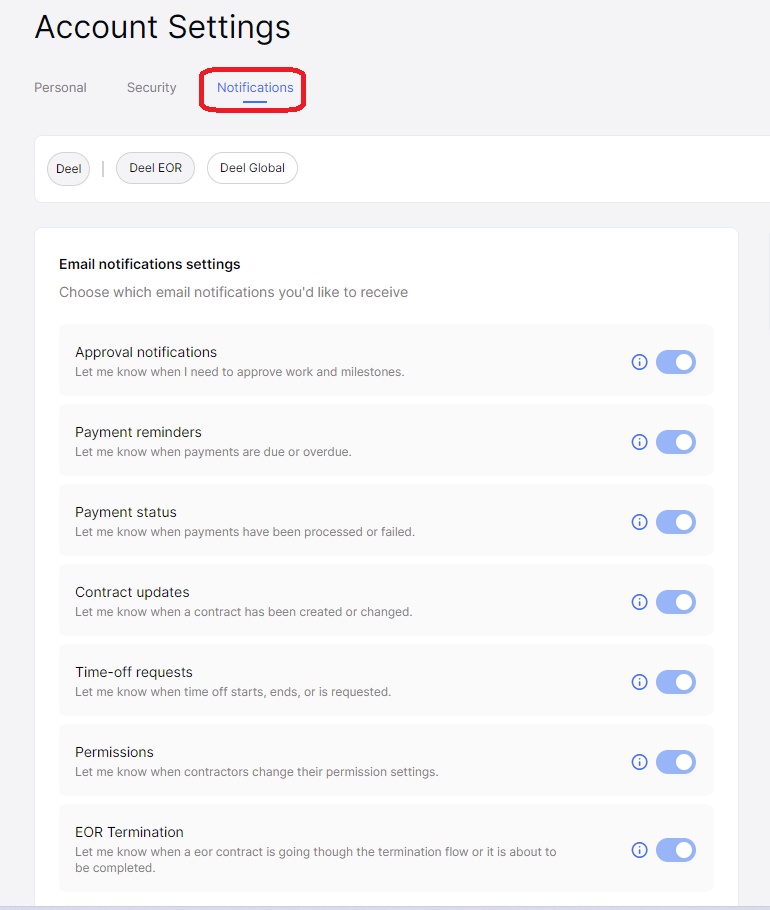 What if I want to stop receiving marketing emails?
To manage your marketing preferences click unsubscribe from the bottom of any marketing email.