Deel automatically sends our clients notifications about important events. For example, when an invoice is ready to pay, submitting a time off request, notice that a contractor submitted work, etc.
As a Client, you can choose what kind of email notifications you receive from Deel.
Notifications are set at the individual level, and clients select their preferred method.
Please note that while a client can opt-out of notifications, at least one team member needs to have notifications turned on.
You can easily manage these notifications from Account Settings >Notifications. Here's how to get there:
✅ Step 1 – Click on your (1)
avatar
to open the account menu and select (2) account settings from the drop-down menu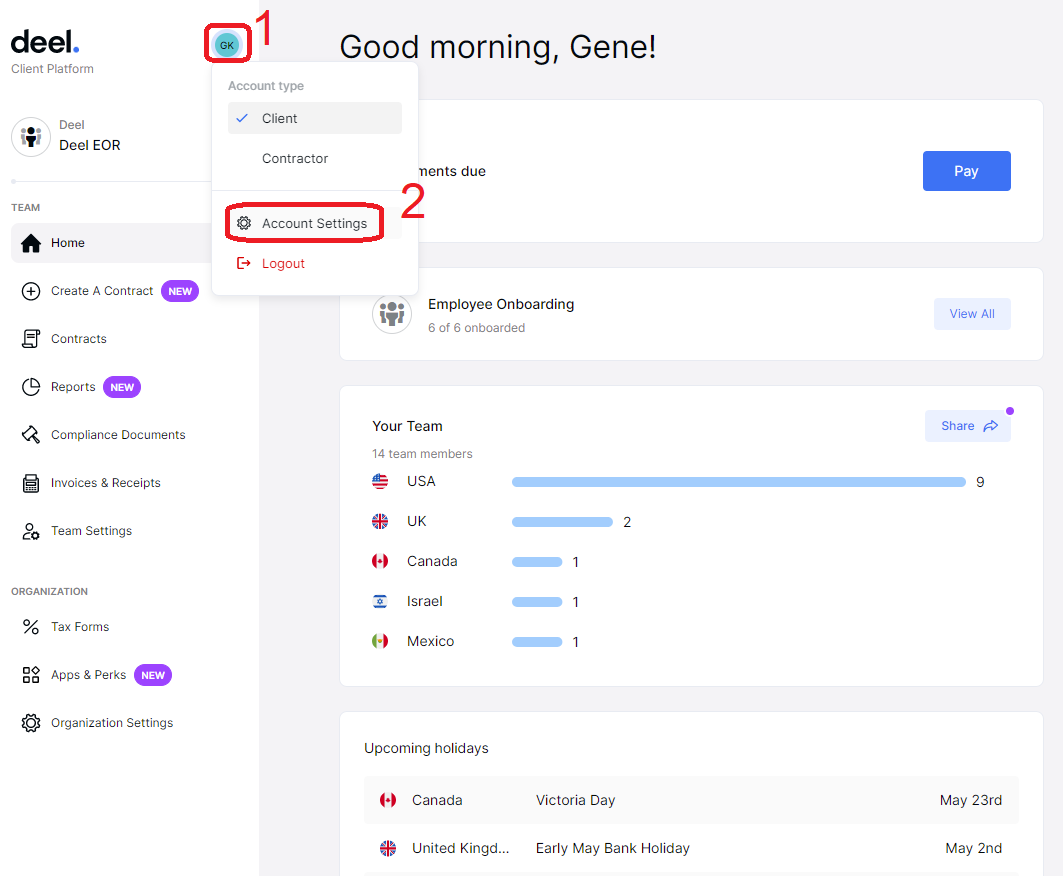 ✅ Step 2 – Click on the
Notifications
tab and choose your email notification settings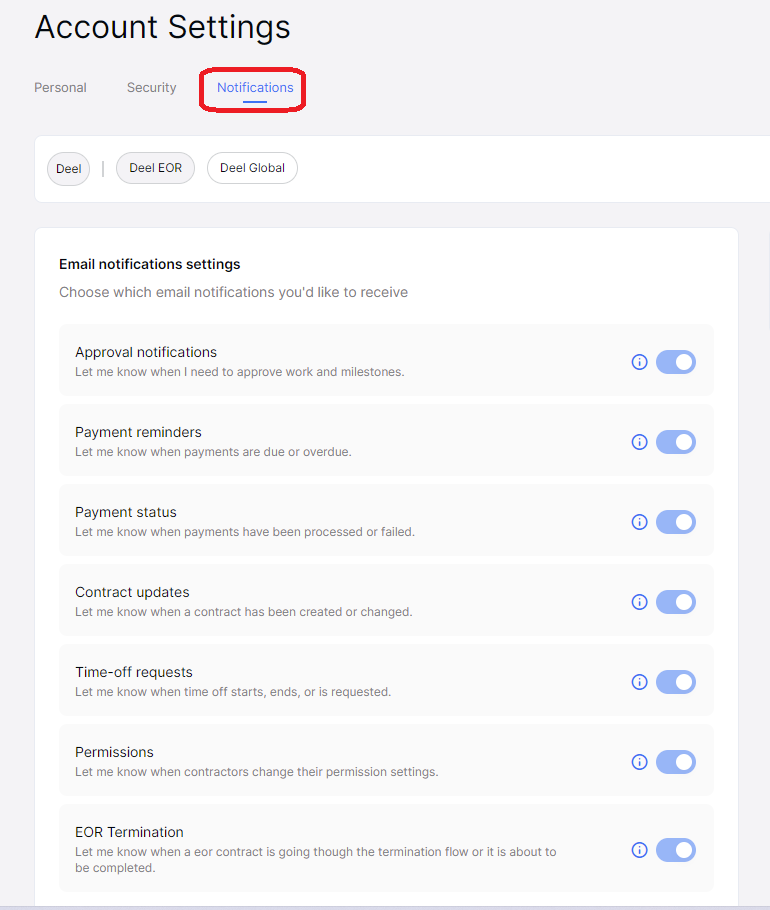 What if I want to stop receiving marketing emails?
To manage your marketing preferences click unsubscribe from the bottom of any marketing email.
If you have any additional queries, please contact us. We're also here to assist you 24/7 through our live Support Chat.