Clients can pay invoices using USDC as currency via Coinbase.
Let's get started!
Log in to see your outstanding payments.
Your Home page shows your outstanding payments - you can also find them on your Contract page.
Select the Pay button to move forward.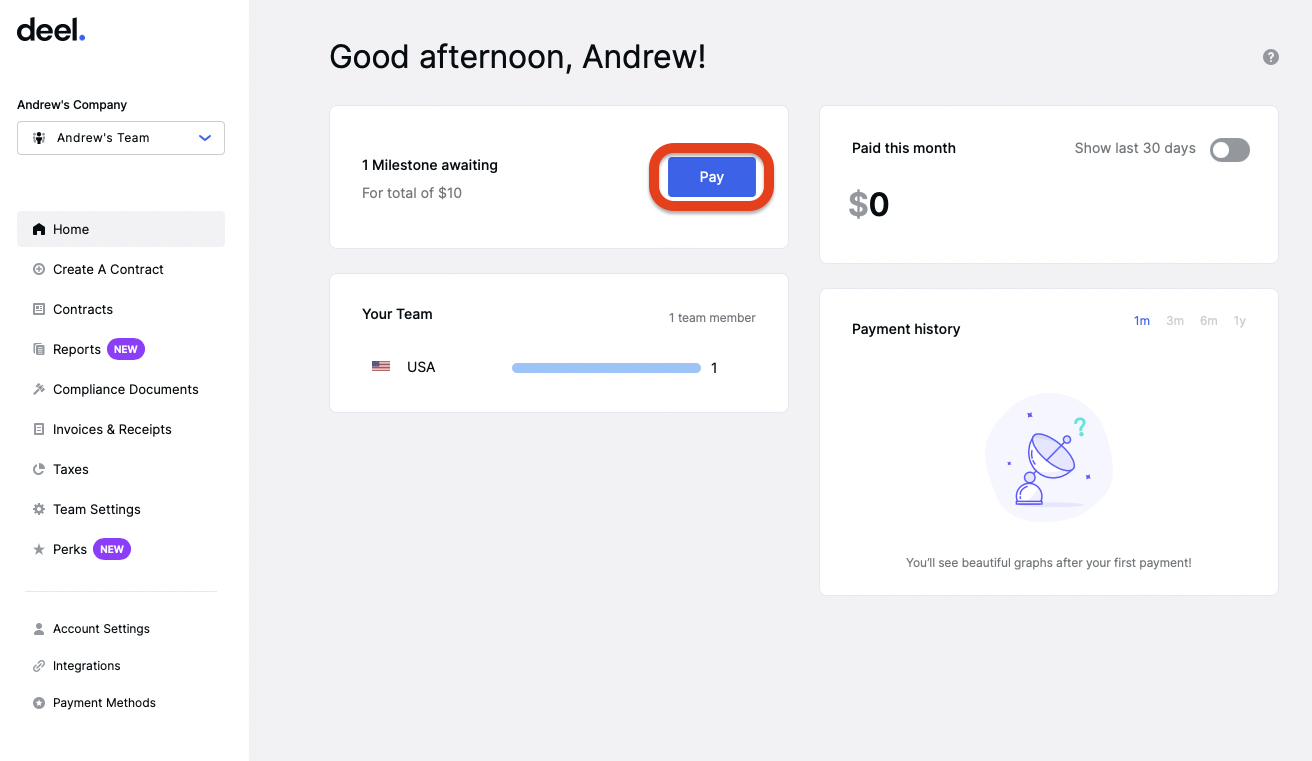 Select the contractor(s) you want to include in this specific payment and click Continue.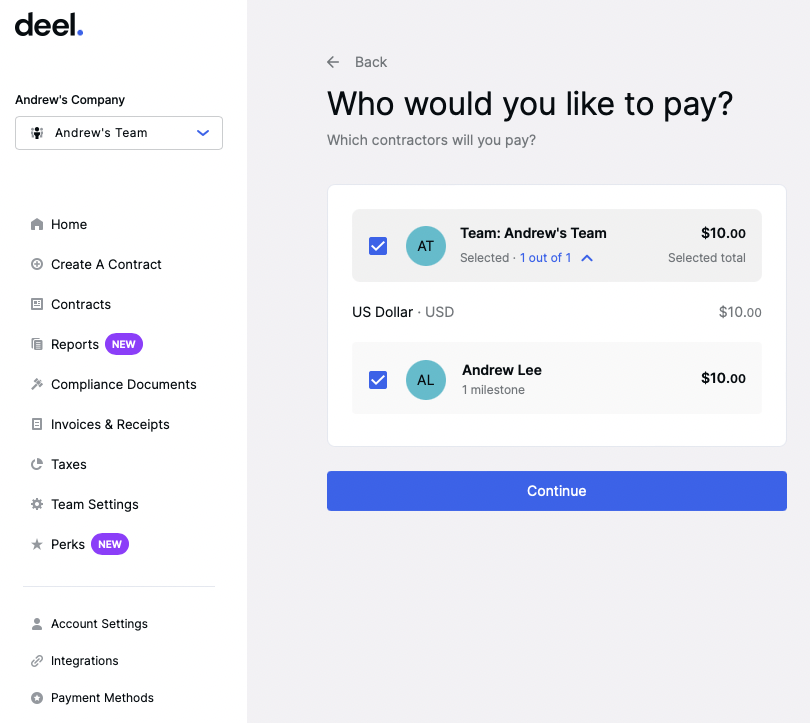 Your preferred payment method is automatically presented. You can choose to use another method as desired.
Note: You must have a Coinbase account to pay in USDC.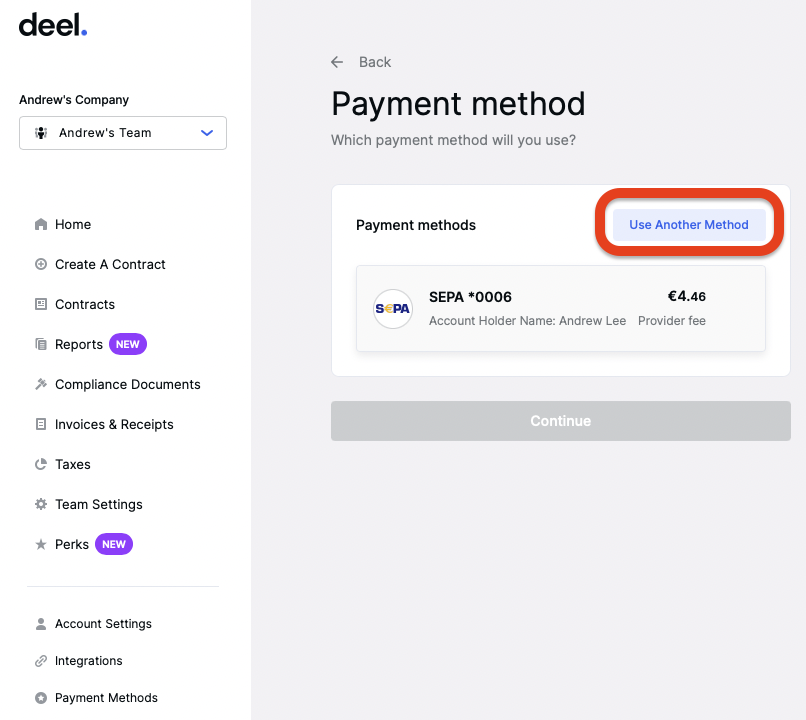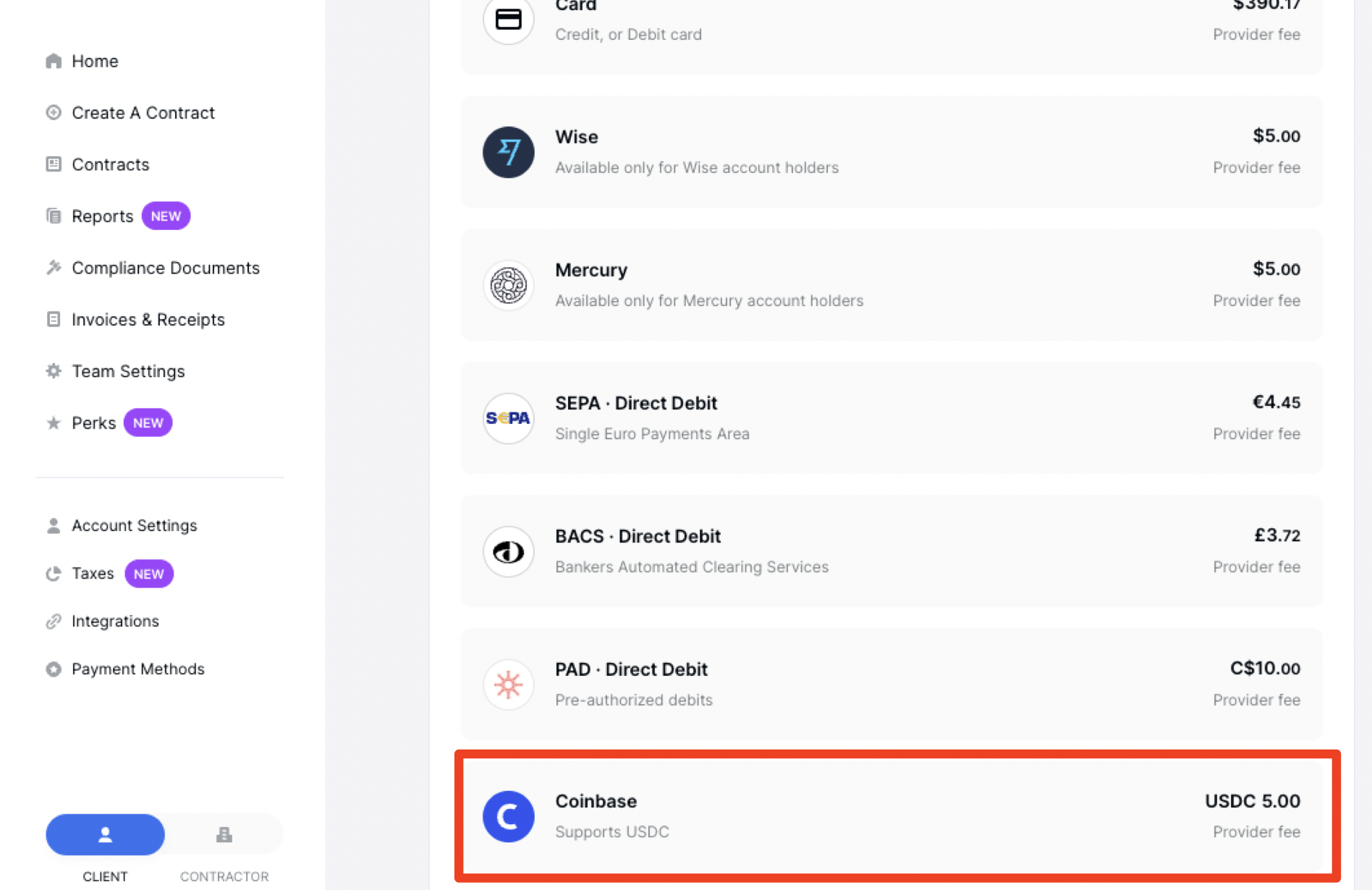 Once you click Coinbase, follow the instructions shown on the screen to issue the payment from your corporate or personal Coinbase account.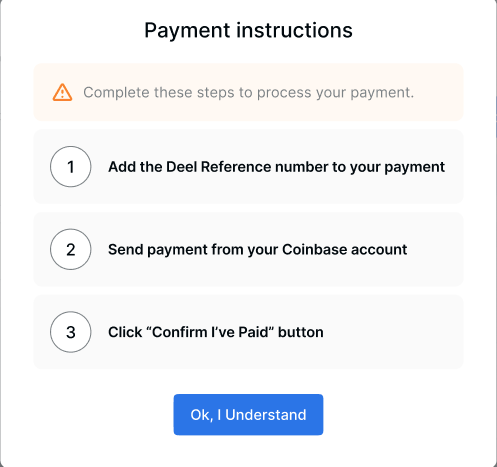 Confirm the correct amount shown, and you add the Deel reference to the transfer notes and remarks.

After you have completed the payment from your Coinbase account, click I have paid $x.xx.
Make sure you choose correctly between a local transfer or international (SWIFT) wire depending on the payment location.
Important! Please copy the Deel reference number listed in the details box.
This number is how we reconcile invoices to payments, so please copy the number for your records.