Clients can pay invoices using USDC as currency via Coinbase.
Let's get started!
Note: You must have a Coinbase account to pay in USDC.
✅ Step 1 – Click Pay in the Payments Due box on your Dashboard
You can also find your outstanding payments on your Contract tab.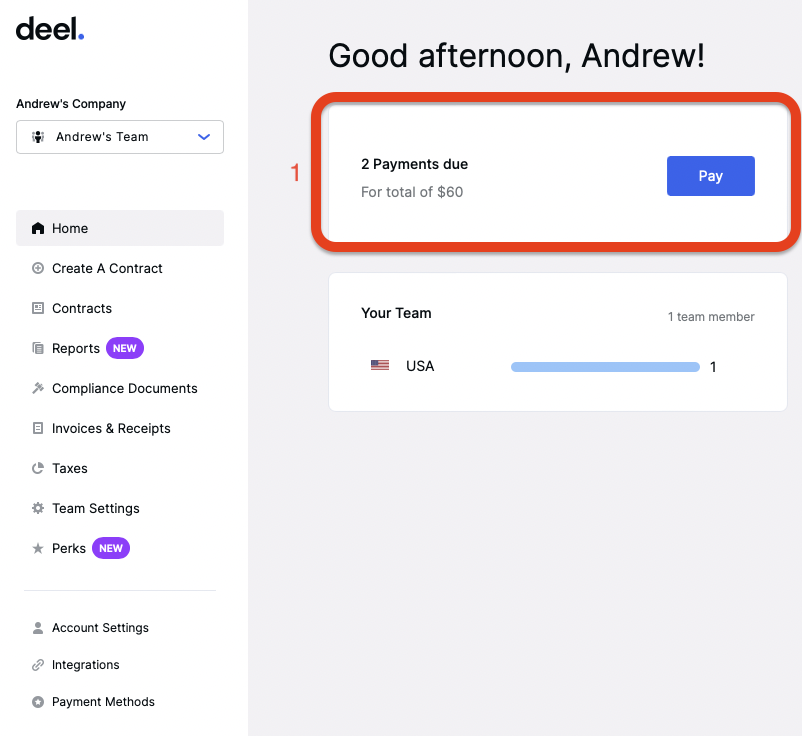 ✅ Step 2 – Select the contractors you are including in the payment and click Continue
You can manually uncheck the box for anybody that you don't want to include.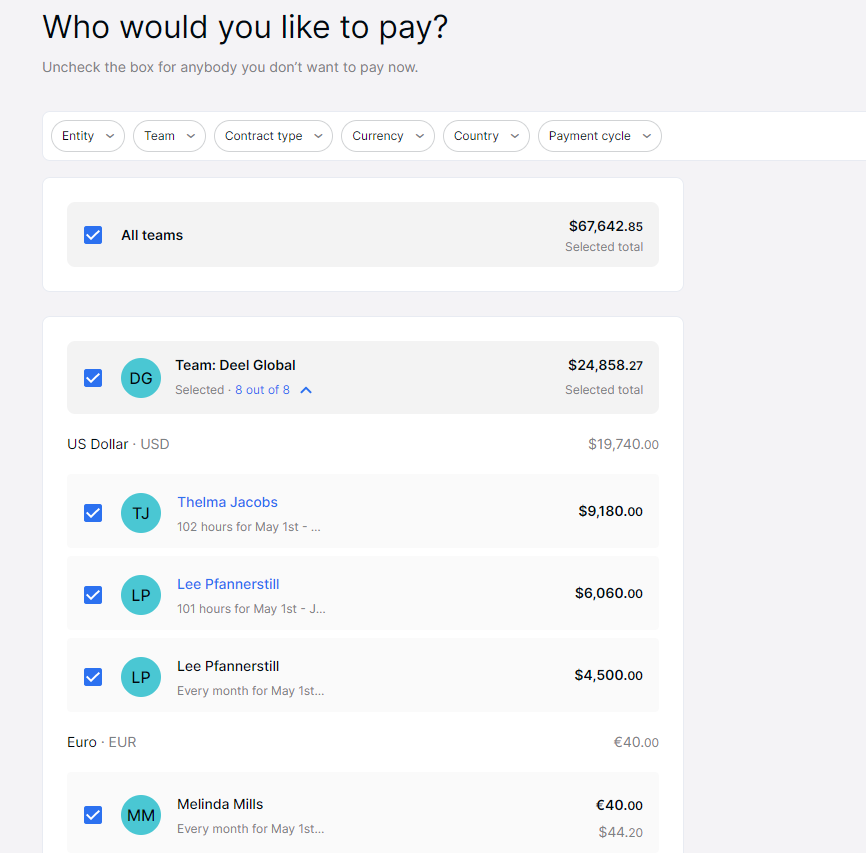 Note: By default all teams will be checked so you can pay everyone at once. However, you can mass unselect all of your teams and choose only the individual contractors you wish to pay.
✅ Step 3 – Choose Coinbase as your payment method
If Coinbase isn't your preferred payment method, click Use Another Method to bring up the full list of payment options.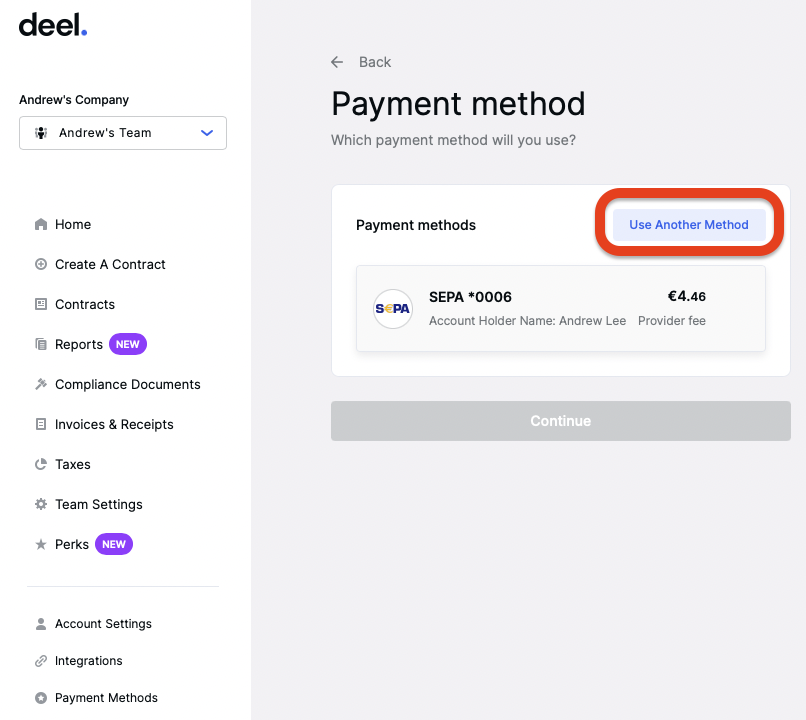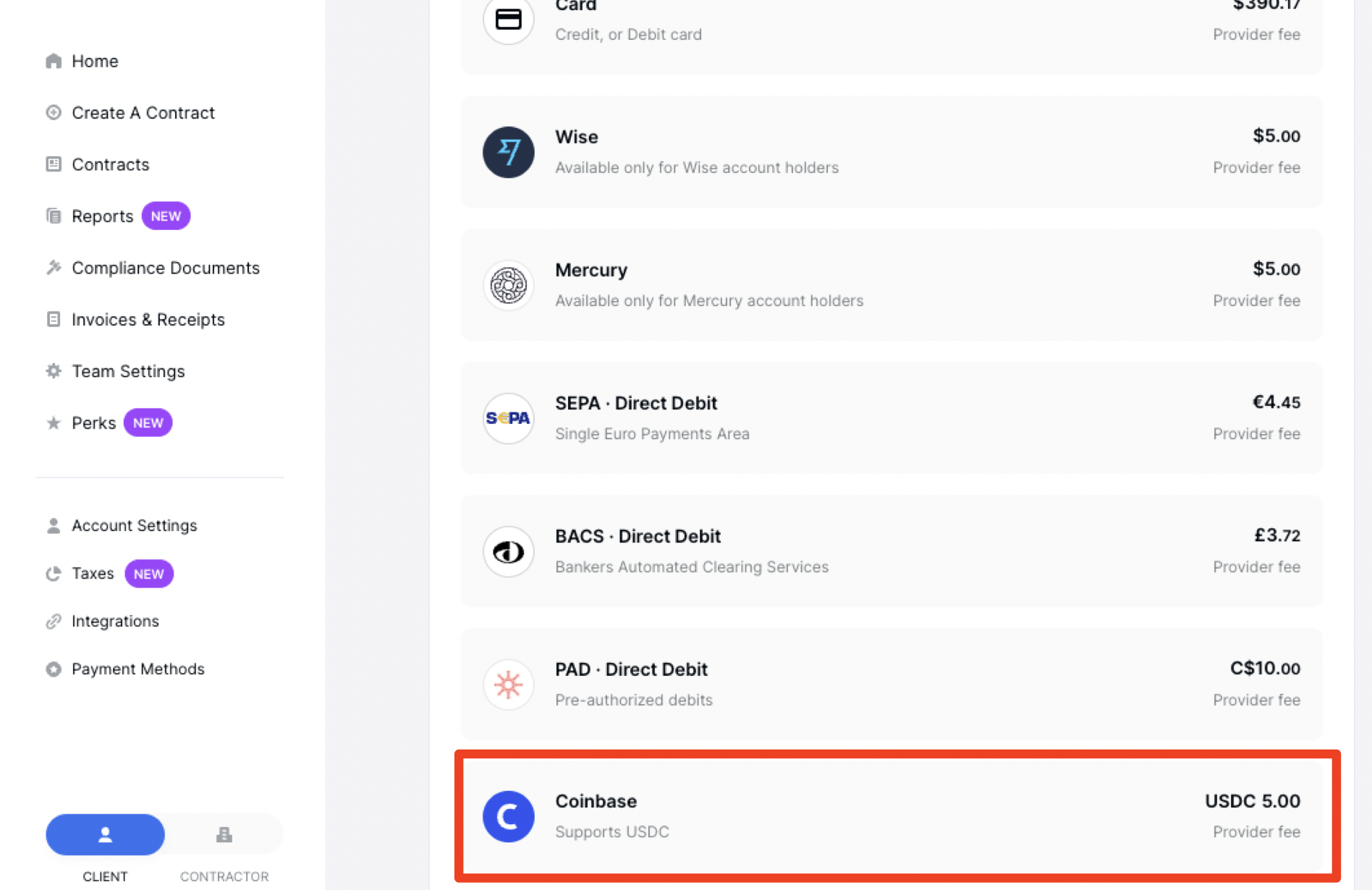 ✅ Step 4 – Select Coinbase and click Continue
You can issue the payment from your corporate or personal Coinbase account.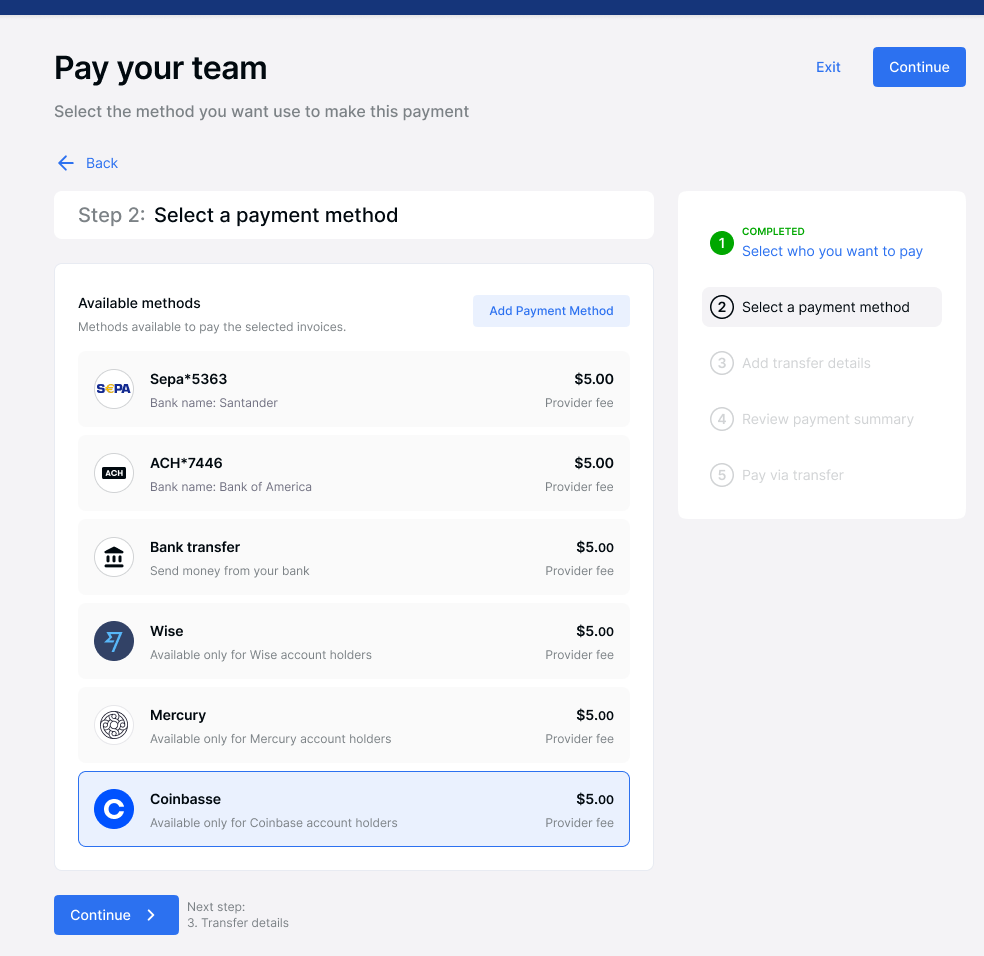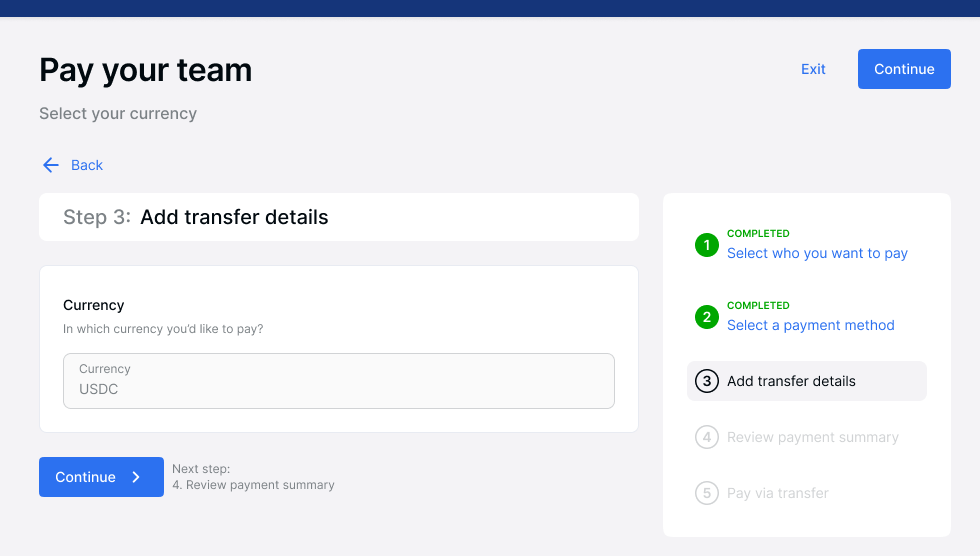 ✅ Step 5 – Review the information and click Confirm and Pay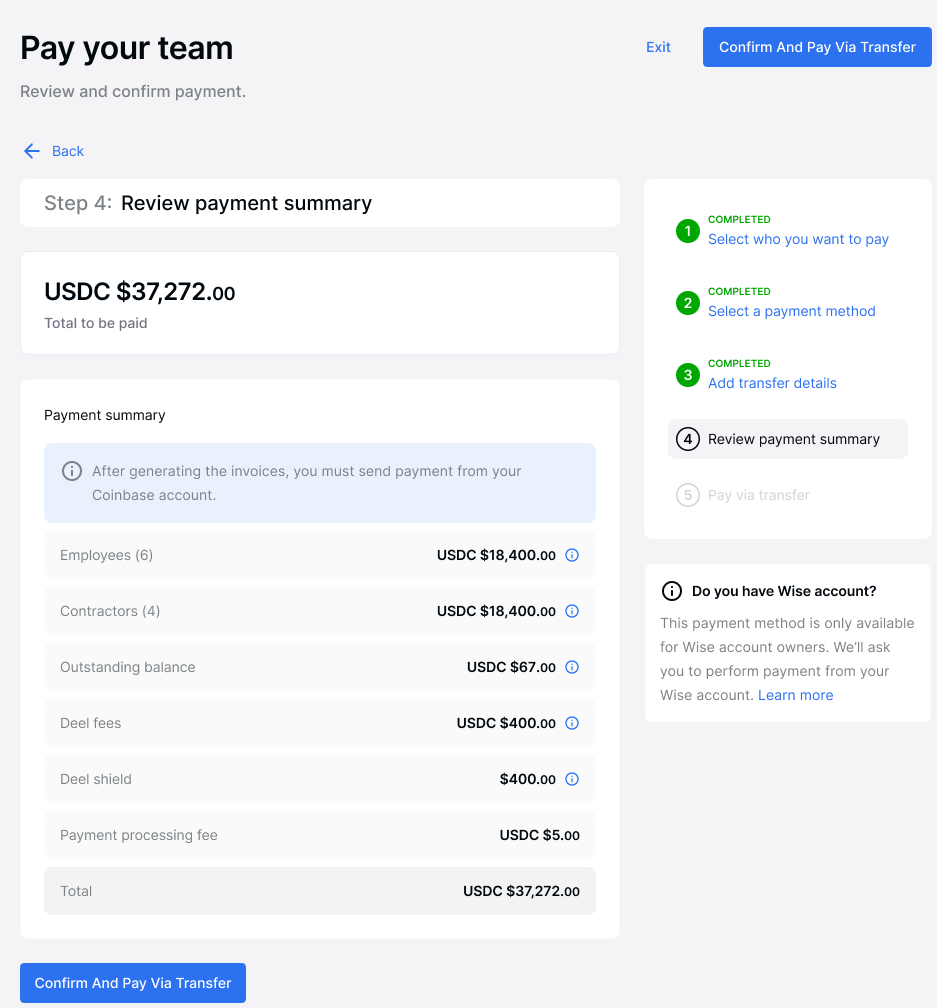 Important! Please copy the Deel reference number listed in the invoice details box.
This number is how we reconcile invoices to payments, so please copy the number for your records.