This article explains how clients can add Brex as a payment method and pay invoices using Brex instant transfer.

You must have Admin level permissions on your Brex account
✅ Step 1 – Click Pay on your home page
Your personalized Dashboard will show you have many payments are due.
You can also access this information from the Payments tab.

✅ Step 2 – Select contractors you are including in the payment
By default all groups will be checked so you can pay everyone at once.
However, you can mass unselect all your groups and choose only individual contractors you wish to pay.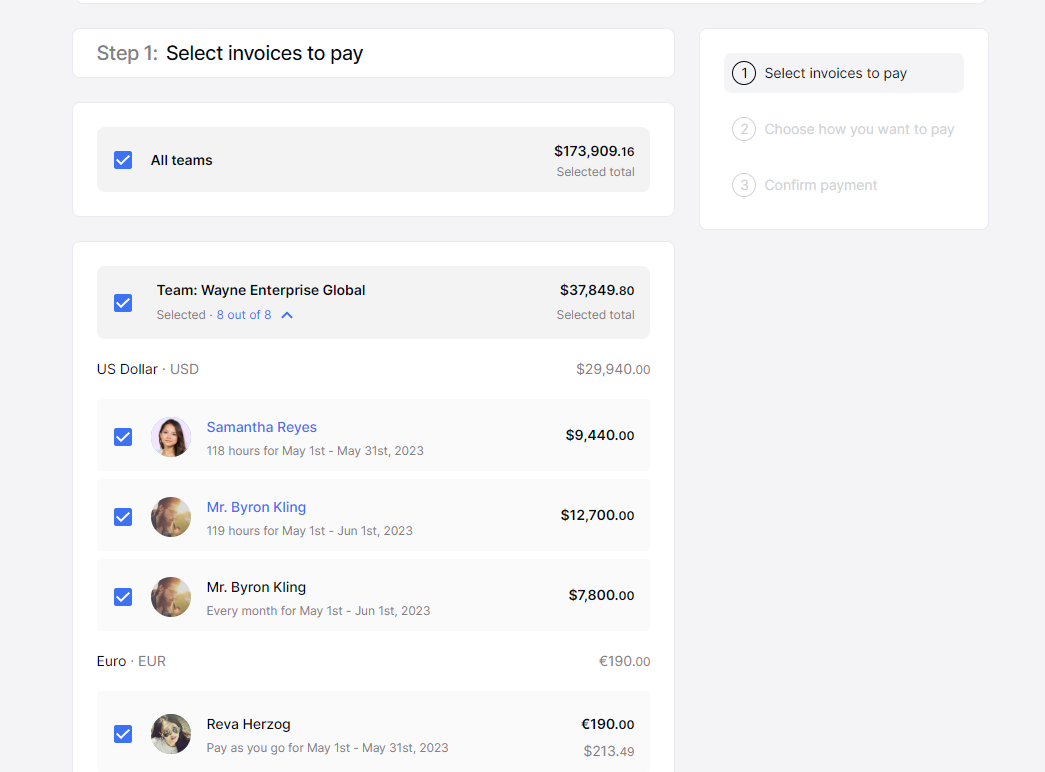 ✅ Step 3 – Link your payment method
Select Brex instant transfer as your linked payment method.
You must be a Brex account owner with Admin permissions in order to proceed.
Brex is available in USD.
✅ Step 4 – Confirm payment details 
Double-check the amount to be paid, and click Confirm Payment
If you want to see the statement before the transfer, you can click Download PDF.
Select the type of statement you want - Summary or Detailed - and click Download.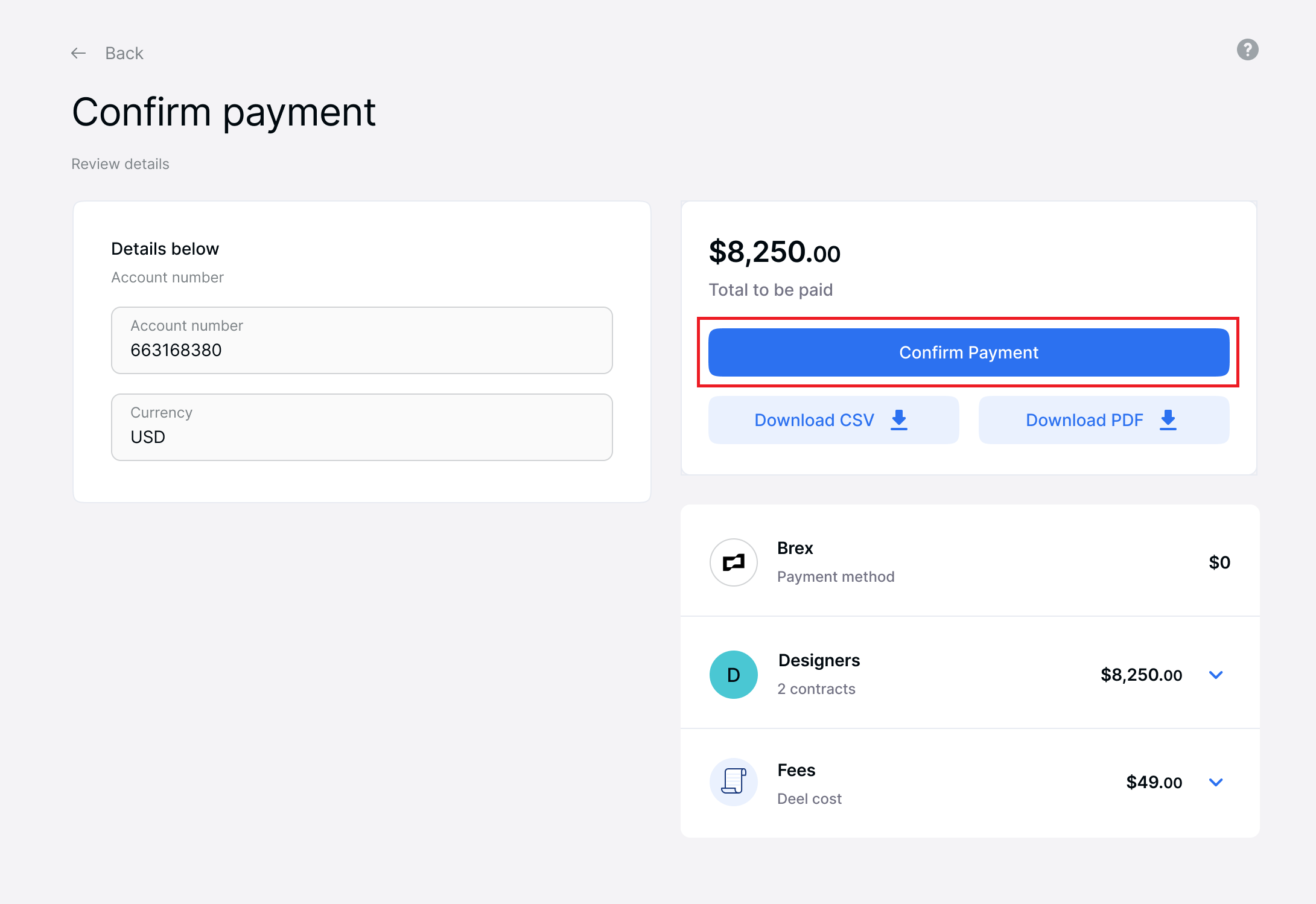 You can confirm the payment by selecting the (1) Payments tab and then selecting (2) Statements & Receipts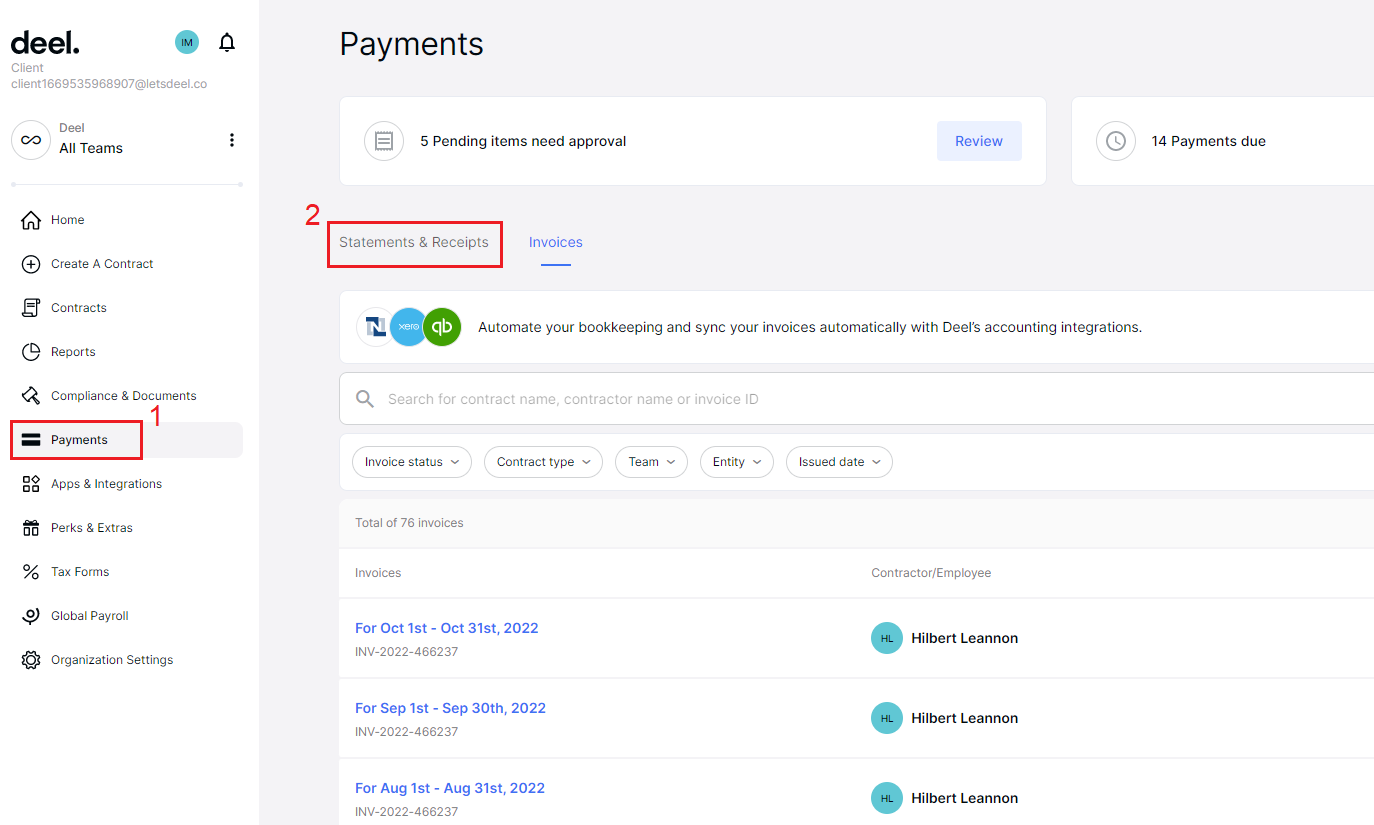 When you open the receipt, the receipt will say Paid