Clients can pay invoices using Brex!
Let's get started
Starting at your Home Page, you can select the contract from the Contracts menu or click Pay from the Home Page icon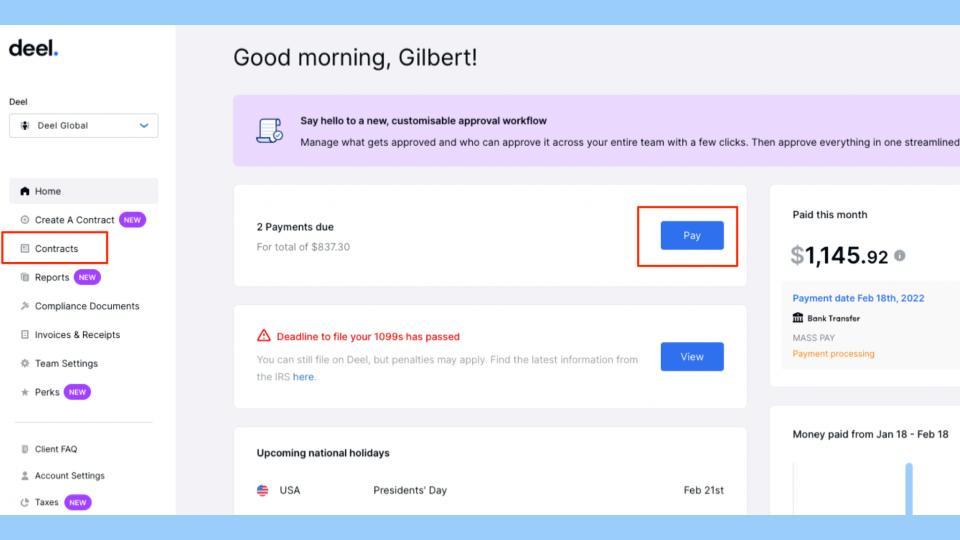 Select the person (or people) to pay and click Continue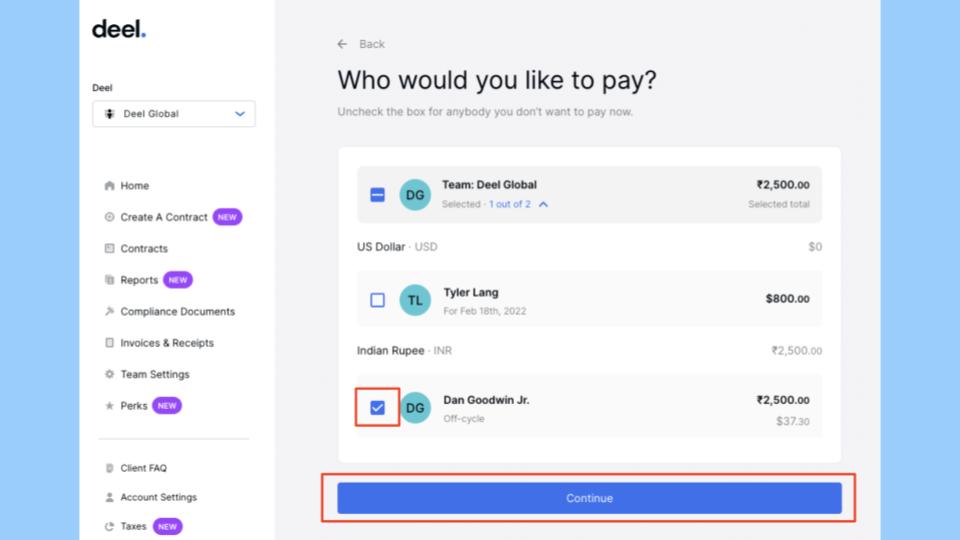 The payments you've already entered are listed on this screen. To add a Brex payment, click Use Another Method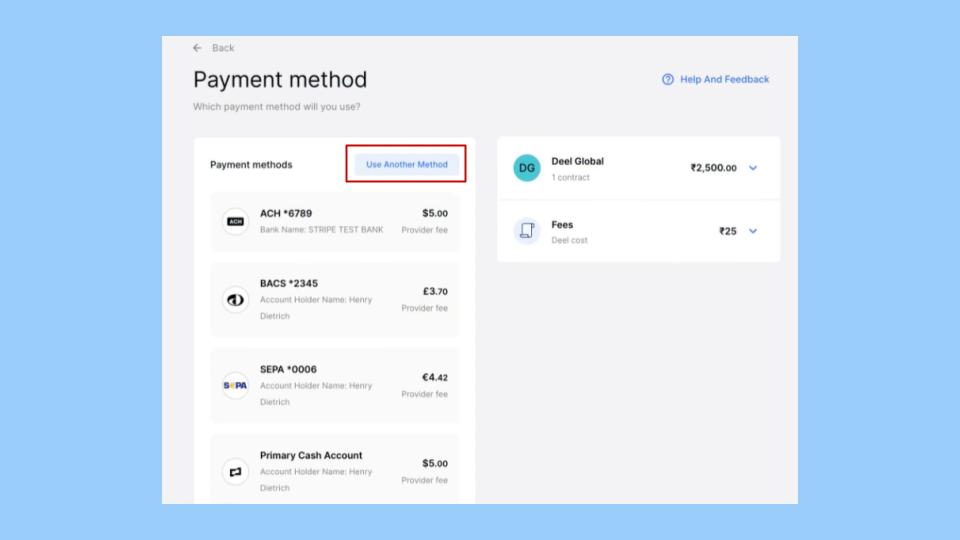 You can select Brex from the bottom of the available options. You'll notice that it is available in USD.
Click Continue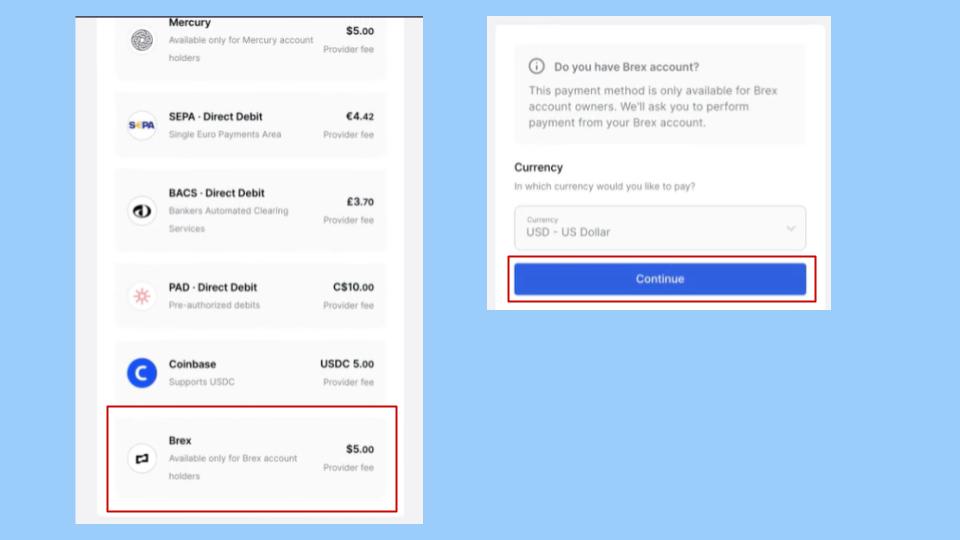 When prompted, log into your Brex account and select Sign In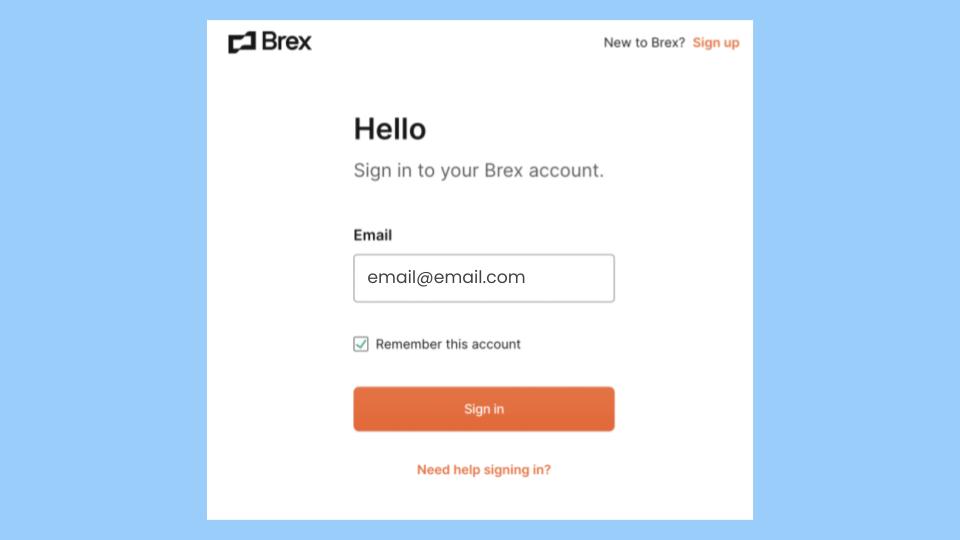 Select the Brex account you'd like to use and click Select Account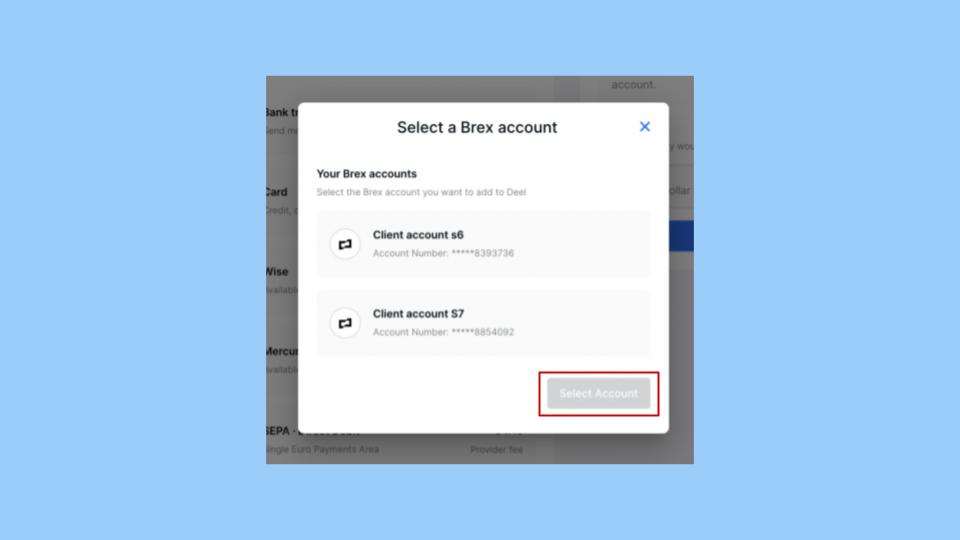 Double-check the amount to be paid, and click Confirm Payment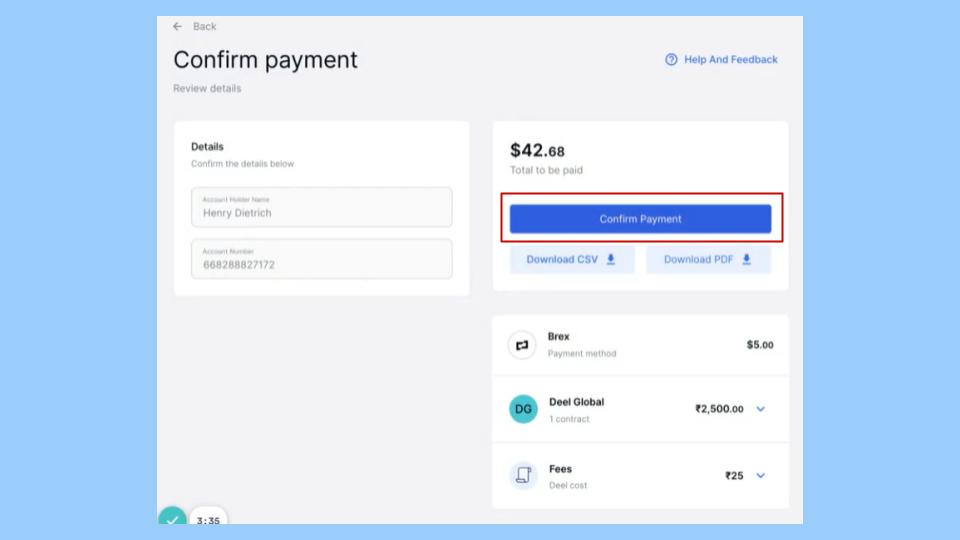 NOTE: If you want to see the statement before the transfer, click Download PDF to get the popup screen. Select the type of statement you want - Summary or Detailed - and click Download. Use the X to go back to confirm payment.
Congratulations! You'll see the popup screen that your Brex payment was successful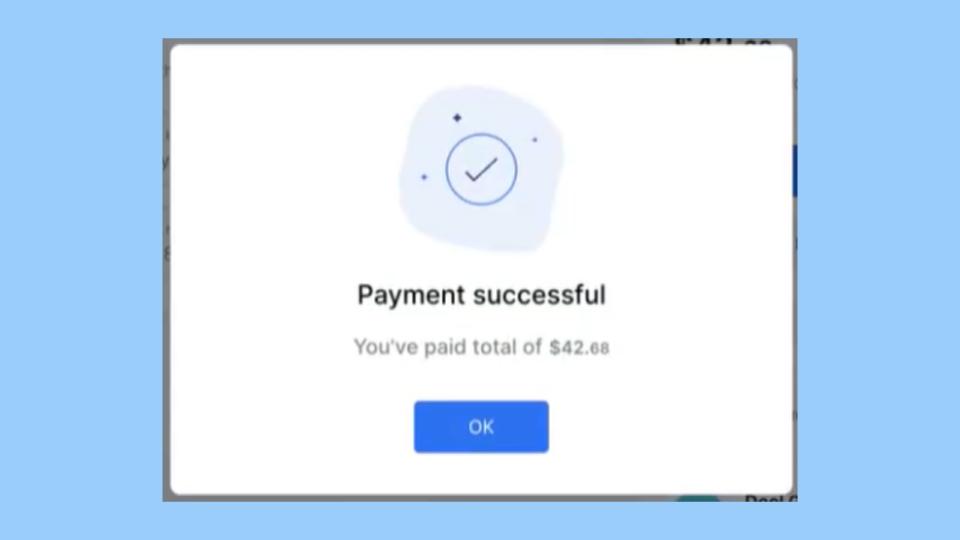 You can confirm the payment was made by going to Invoices & Receipts and selecting Receipts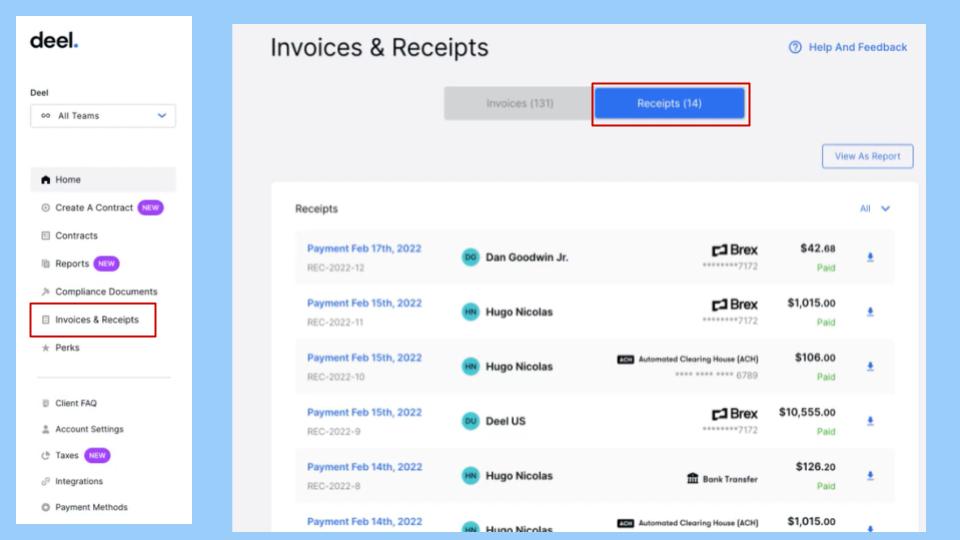 Clicking on the receipt shows that the status is now Paid