This article explains how clients can add special compensation to reward EOR employees.
In this article:
What is variable compensation?
How to add a bonus to a contract
What is variable compensation?
Variable compensation allows you to specify performance-related bonuses that you can give to your employees. It is a financial incentive to reward hard work, and a job well done.
Clients can amend a contract at any time to add variable compensation, and then clients will make invoice adjustments to award the money.
The employee may be entitled to a bonus at the sole discretion of the employer.
How to add a bonus to an EOR contract:
✅ Step 1 – Click on the Contracts tab (1) and select a full-time employee (2)

✅ Step 2 – Click Request Amendment from the Contract Details tab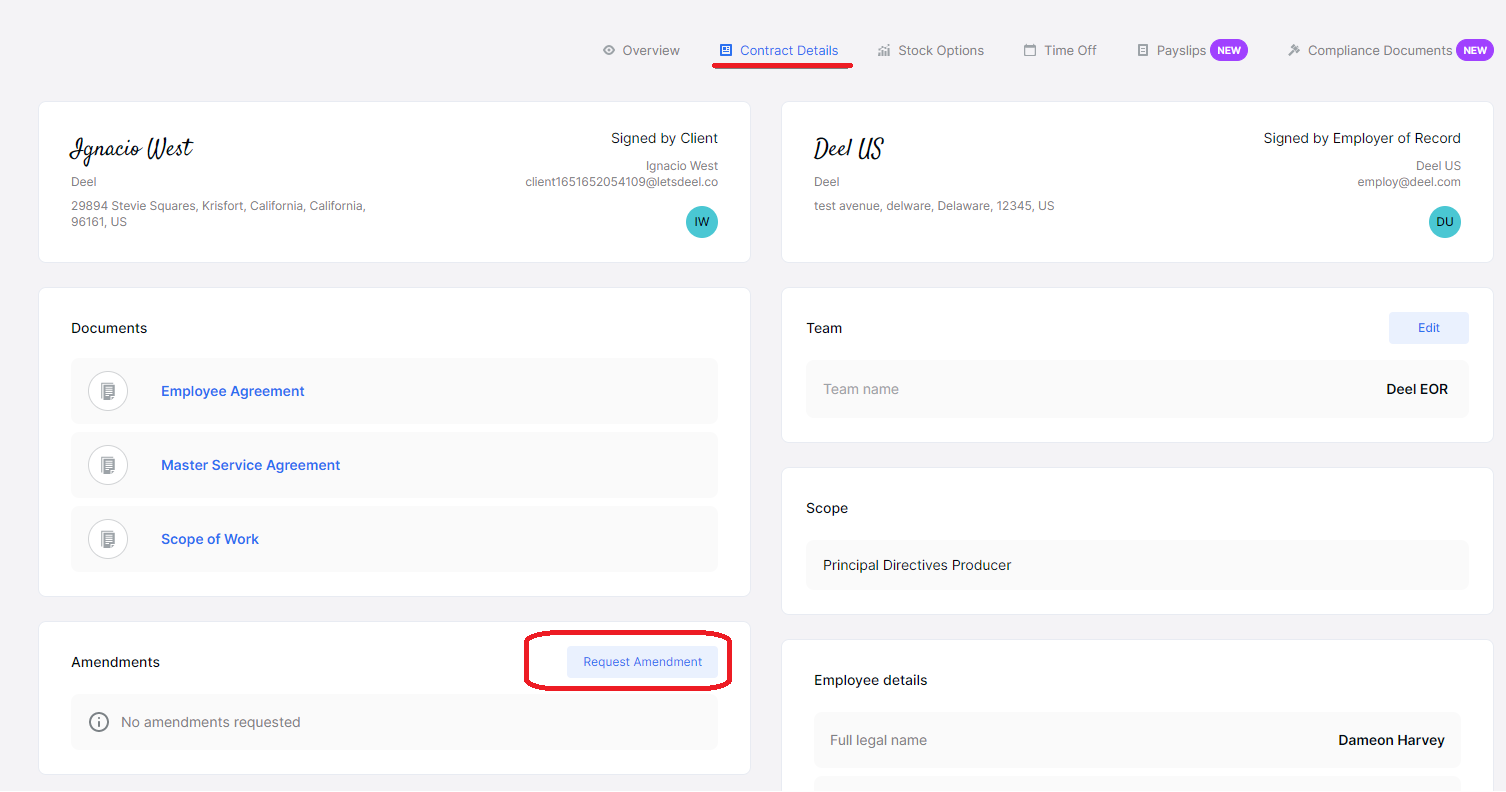 ✅ Step 3 – Click Amend in the Compensation Details box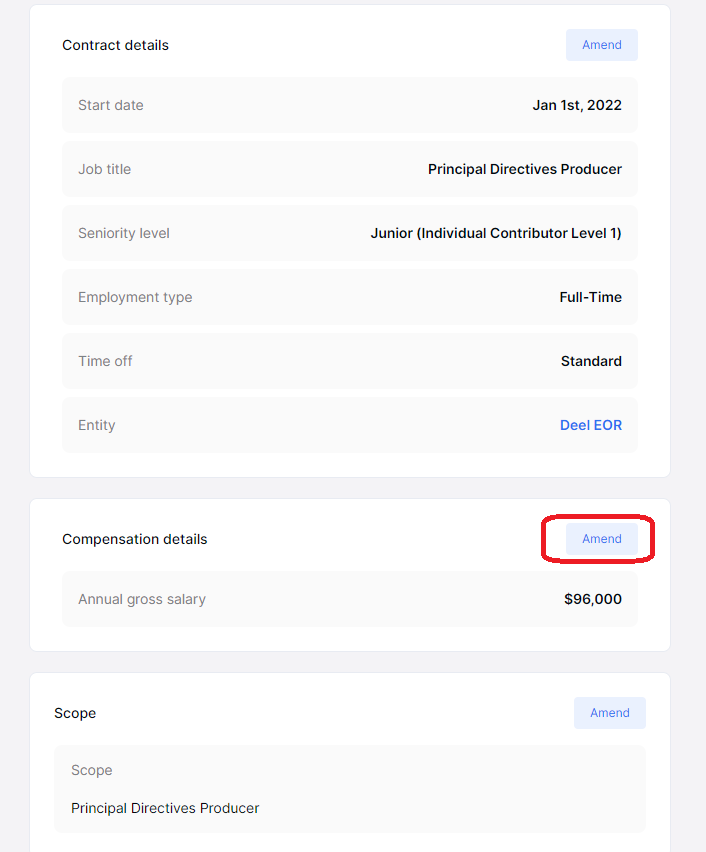 ✅ Step 4 – Select the Yearly Variable compensation box

✅ Step 5 – Enter the amount of annual variable compensation
Then click Update
Rewarding EOR employees with a yearly bonus is a decision left to the sole discretion of employers, and employers may choose any amount up to the maximum value listed.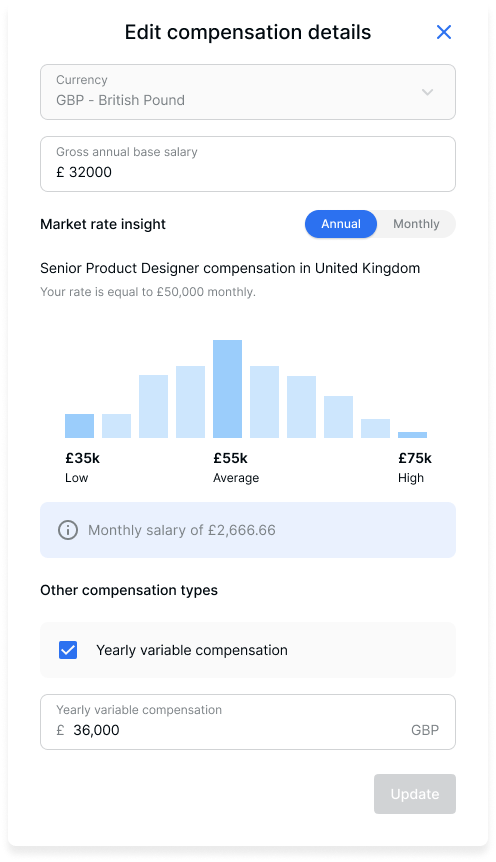 ✅ Step 6 – Click Send Amendment Request from your Dashboard
Amending the contract to include a bonus does not automatically award the employee the extra compensation.
If you wish to award an EOR Employee the variable compensation, you must manually add a bonus to the invoice.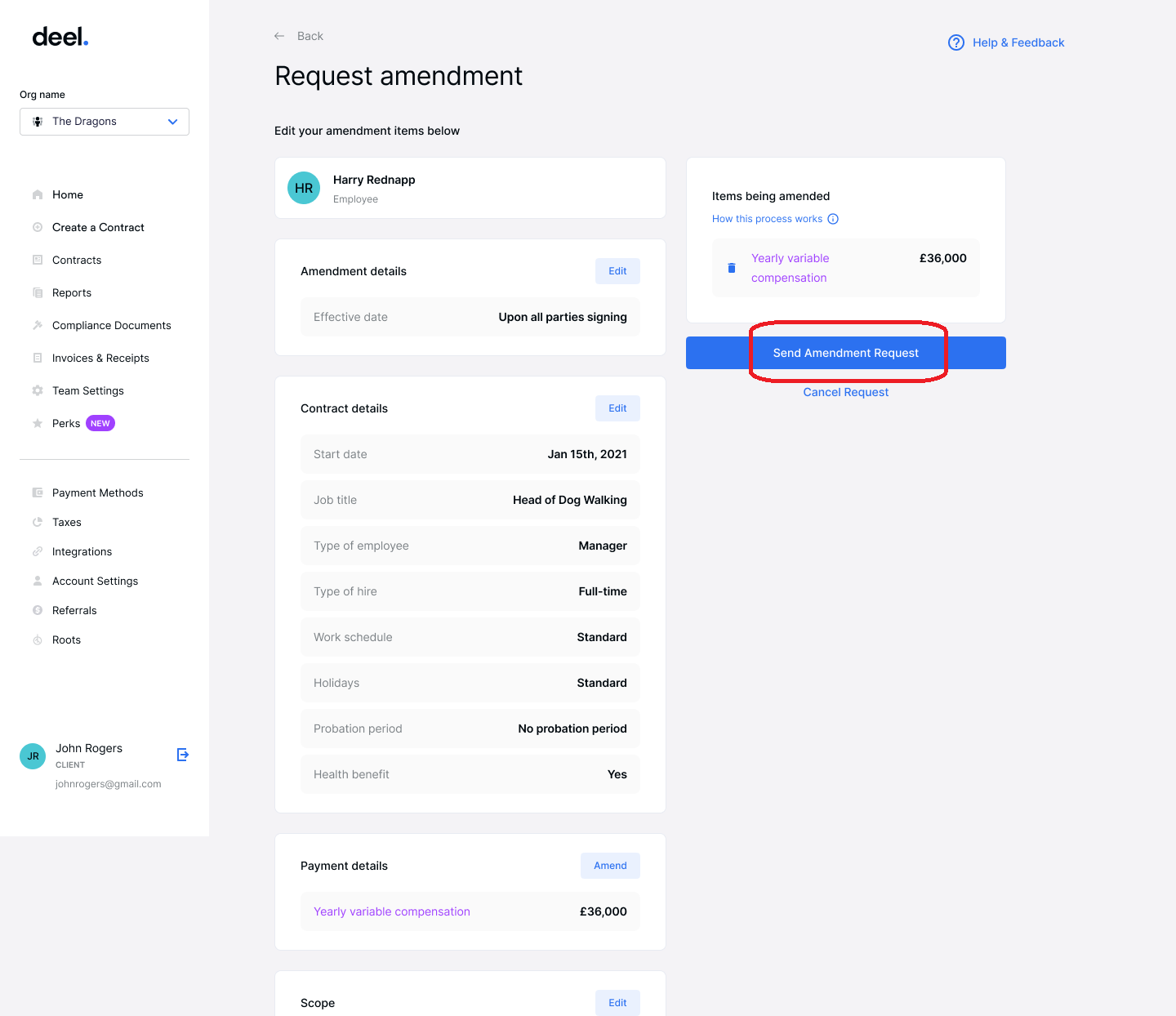 Note: Employees may be entitled to some, or all, of the variable compensation at the sole discretion of the employer