Independent contractors with Fixed and Pay As You Go contracts are able to add adjustments to their invoices, for things like expenses and overtime.
These adjustments will be added to the invoice and must be approved by the client.
Once approved, the adjustments will be added to current invoice cycle.
Your client can choose to pay you out of cycle (one-off payments) before the official payment due date.
You will see the funds in your account once the invoice payment has been processed.
In this article you will find:
How to add an adjustment to your invoice
Is there a limit to my expense adjustment?
Where can I see my adjustments?
How to add an adjustment
✅ Step 1 – Select the relevant contract from your Dashboard

✅ Step 2 – Click the
Add Item button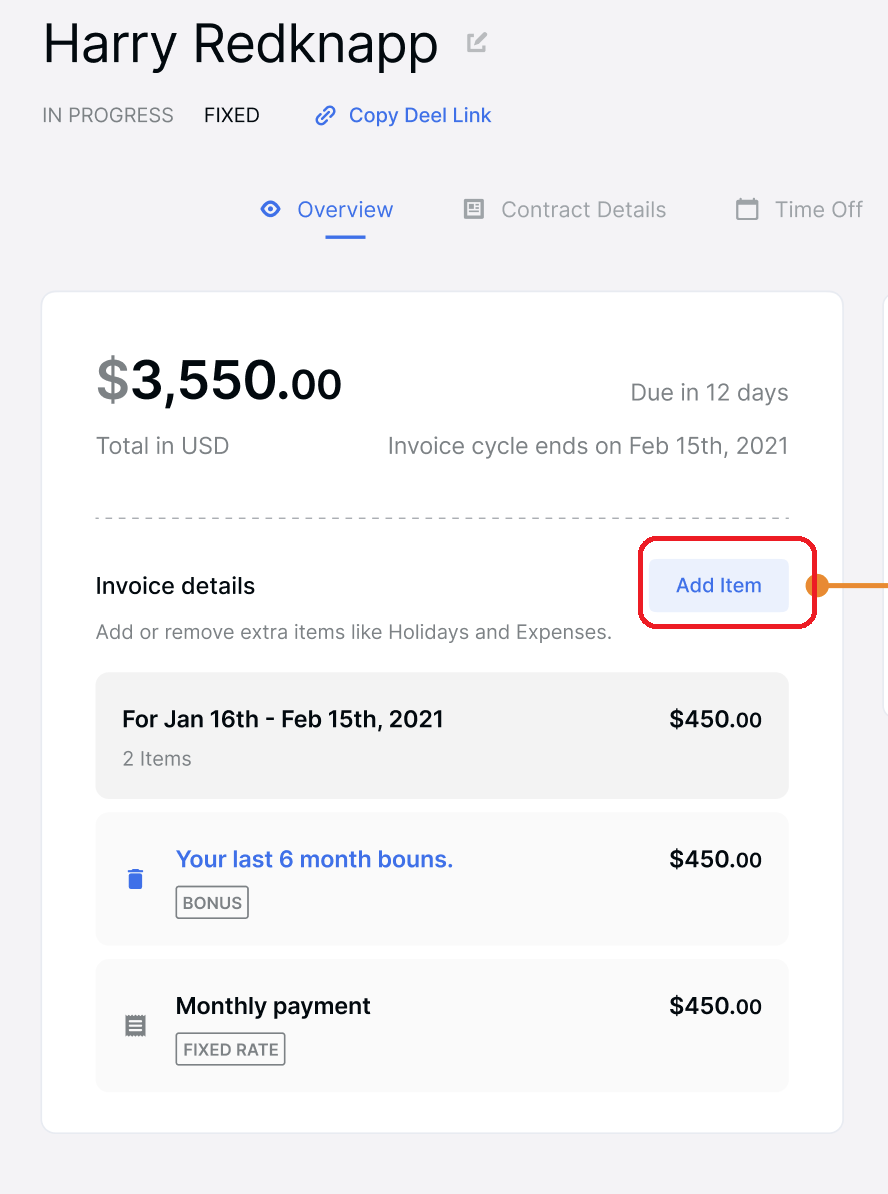 ✅ Step 3 – Select the type of adjustment and add details
Contractors can make the following adjustments:
Bonus
Commission
Deduction
Expense
Overtime
Other
Fill in the date of the adjustment, and add a description. You may also upload an attachment, like a receipt or a photo.
You can also choose to make this a recurring adjustment.
Note: A VAT adjustment can be made to your invoice but this specific adjustment type must originate from your client, so please reach out to them directly if needed.
✅ Step 4 – Click Adjust Amount
Invoice adjustments are not available for Milestone contracts, since they don't have invoice cycles.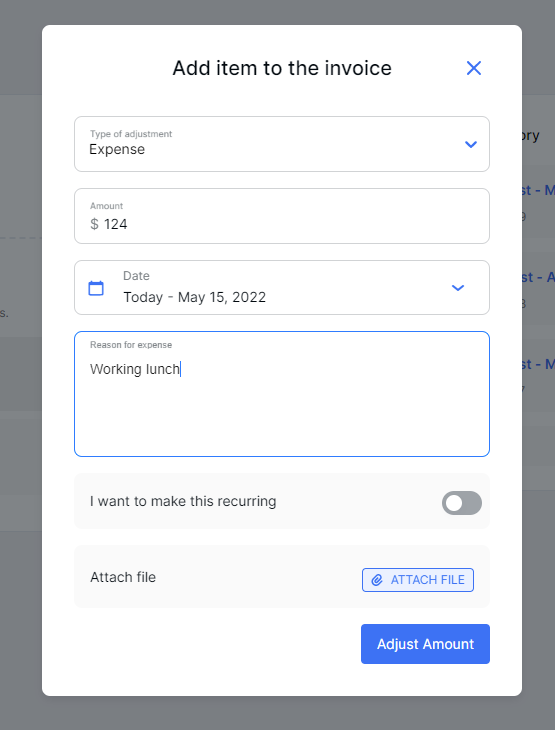 Is there a limit to my expense adjustment?
Your client may have created customized expense categories for you to choose from.
If categories have been created, you will see them in the Add Payment Item window.
The client may also have selected a maximum limit for expenses, which will be listed under the Amount box.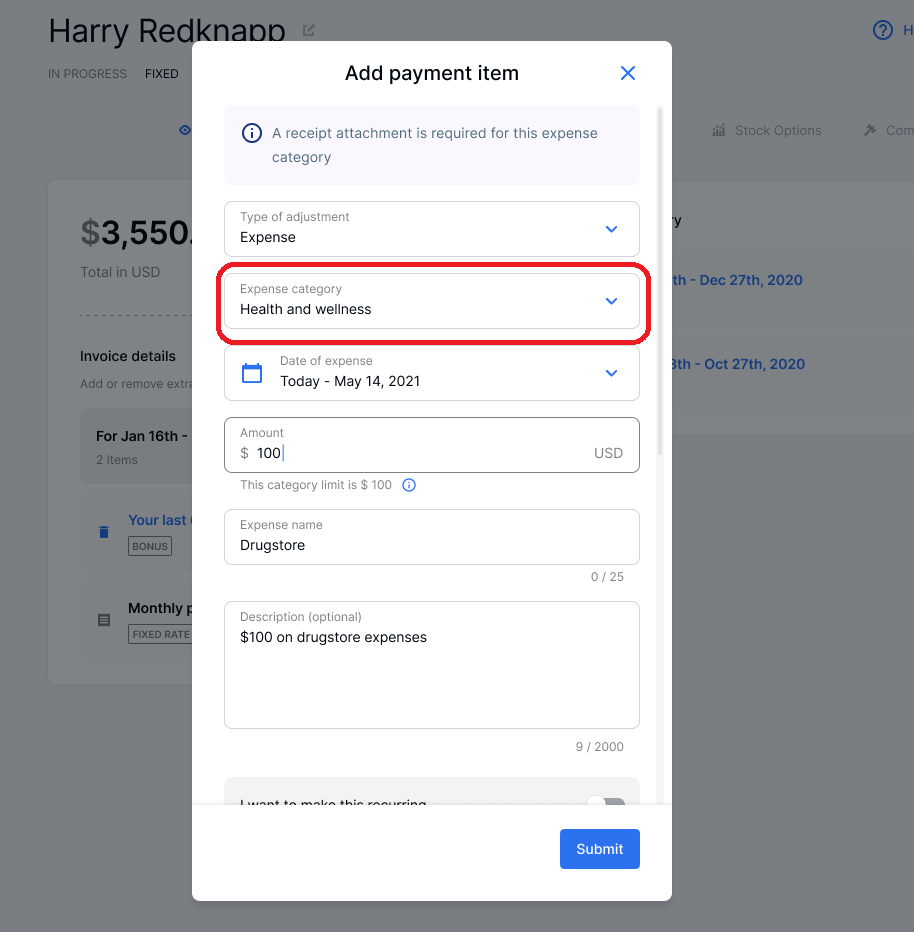 Where can I see my adjustments for the current invoice cycle?
The contract overview page will show the adjustment in the Invoice Details box.
You can choose to delete an adjustment by clicking the blue trash bin.
Important! The adjustment will be set as pending and must be approved or denied by the client.