This article explains how to duplicate contracts for Independent Contractors. 
This is a useful feature if you want to create multiple contacts with the same or similar terms and conditions like title, job scope, rates of pay, invoice schedule, and contracting entity or group.
After duplicating the contract you will have the option of confirming or updating certain contract details.
✅

Step 1 - Select a Contract to Duplicate

Select the People tab on your home page and click the Actions menu.

Click Duplicate Contract.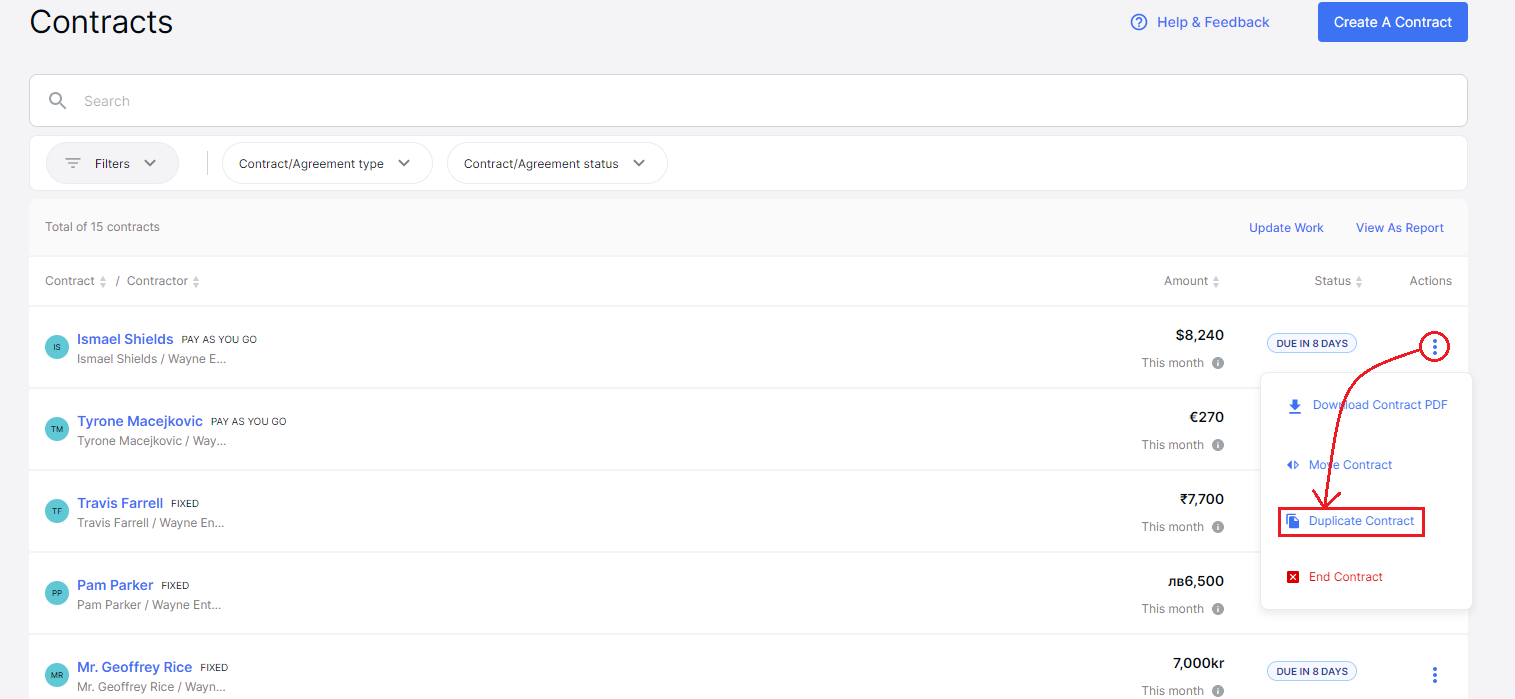 ✅

Step 2 - Create new profile

Enter the contractor email  and start date.

Follow the in-platform prompts to confirm or modify your contract details.

✅

Step 3 - Enter payment details

Choose when the contractor will receive their first payment, and confirm invoice cycle details.

Click Duplicate Contract.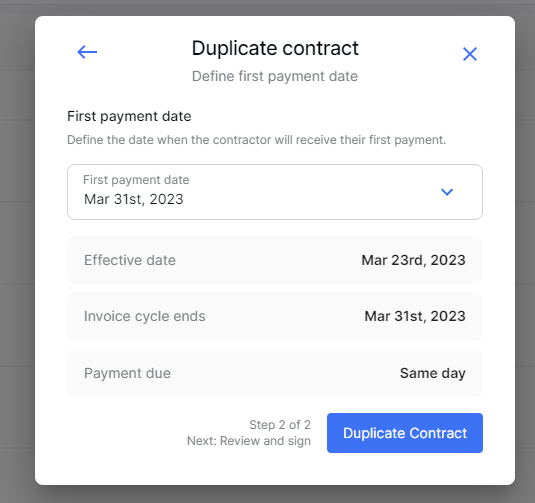 ✅

Step 4 - Review and sign

You or a group member can review and sign the contract, and invite your contractor to do the same.

You also have the option of delegating the client signature to another group member or switching the signing order so that your contractor signs first