A customized subdomain allows you to have a specialized Deel platform mirrored to your very own subdomain.
Custom Domains Overview
With the Custom Domains, Clients will be able to do the following:
Upload your company Logo
Log in through your custom domain
Use company brand colors - Clients can add the HEX color of their Brand or choose from the predefined color options that we have available.
How much does it cost?

No fees will be applied.
Setting up a Custom Domain
✅ Step 1 – From your Deel dashboard, click on the Organization Settings tab


✅ Step 2
–
Click Customized Subdomain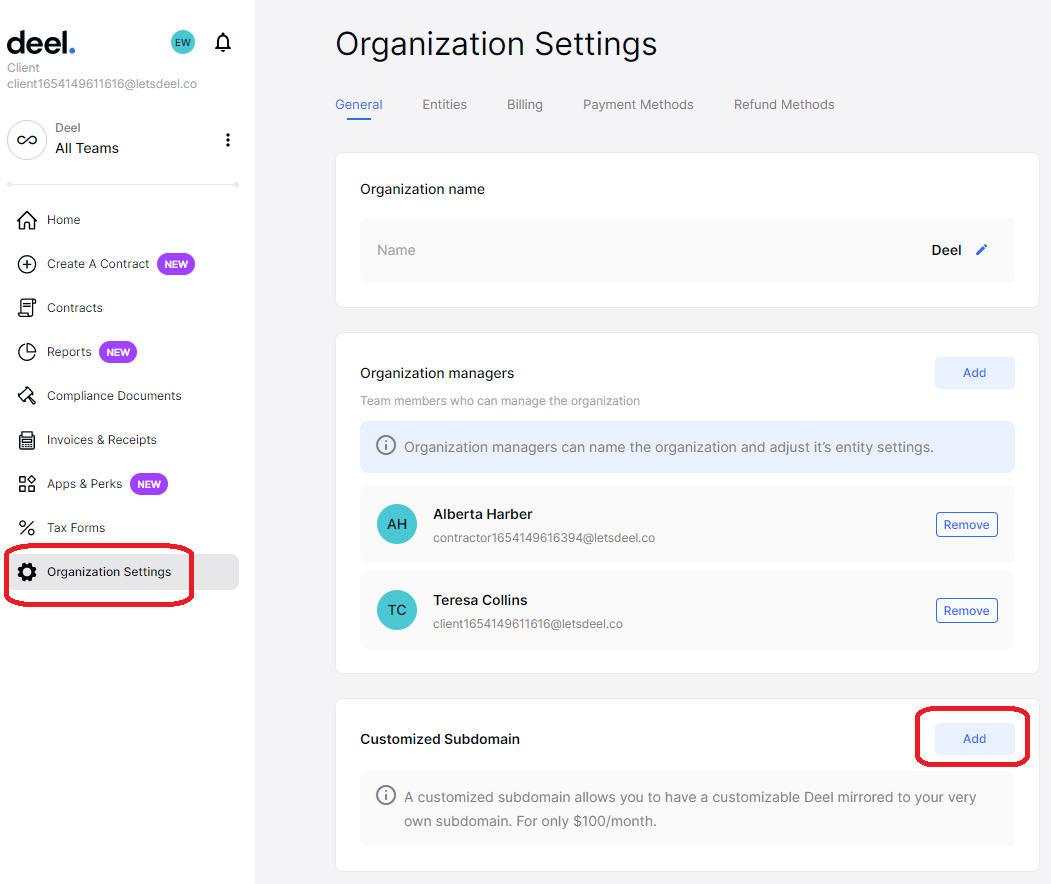 ✅ Step 3
– Enter the name of the subdomain you want to set up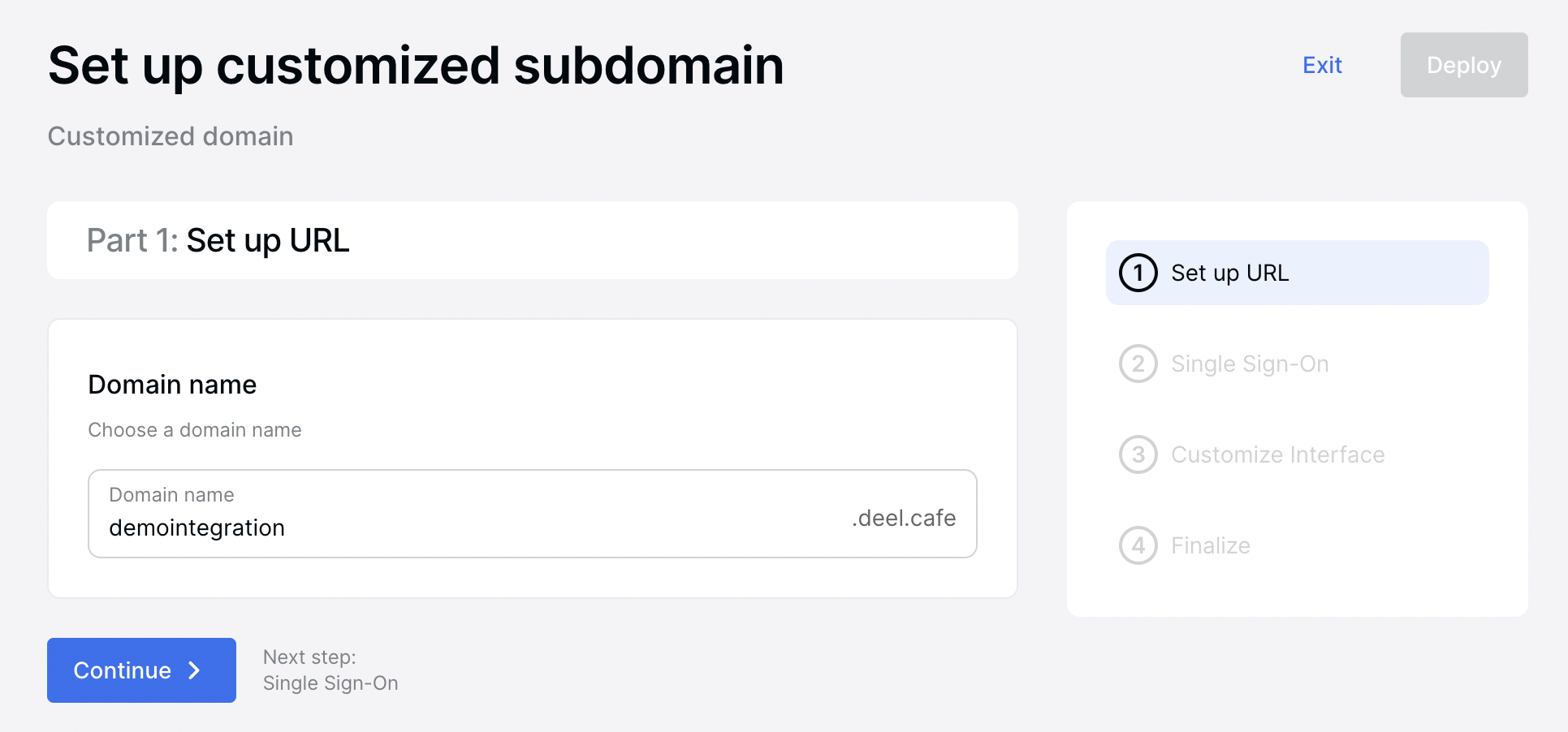 ✅ Step 4
– Upload your logo, select your colors, and click Continue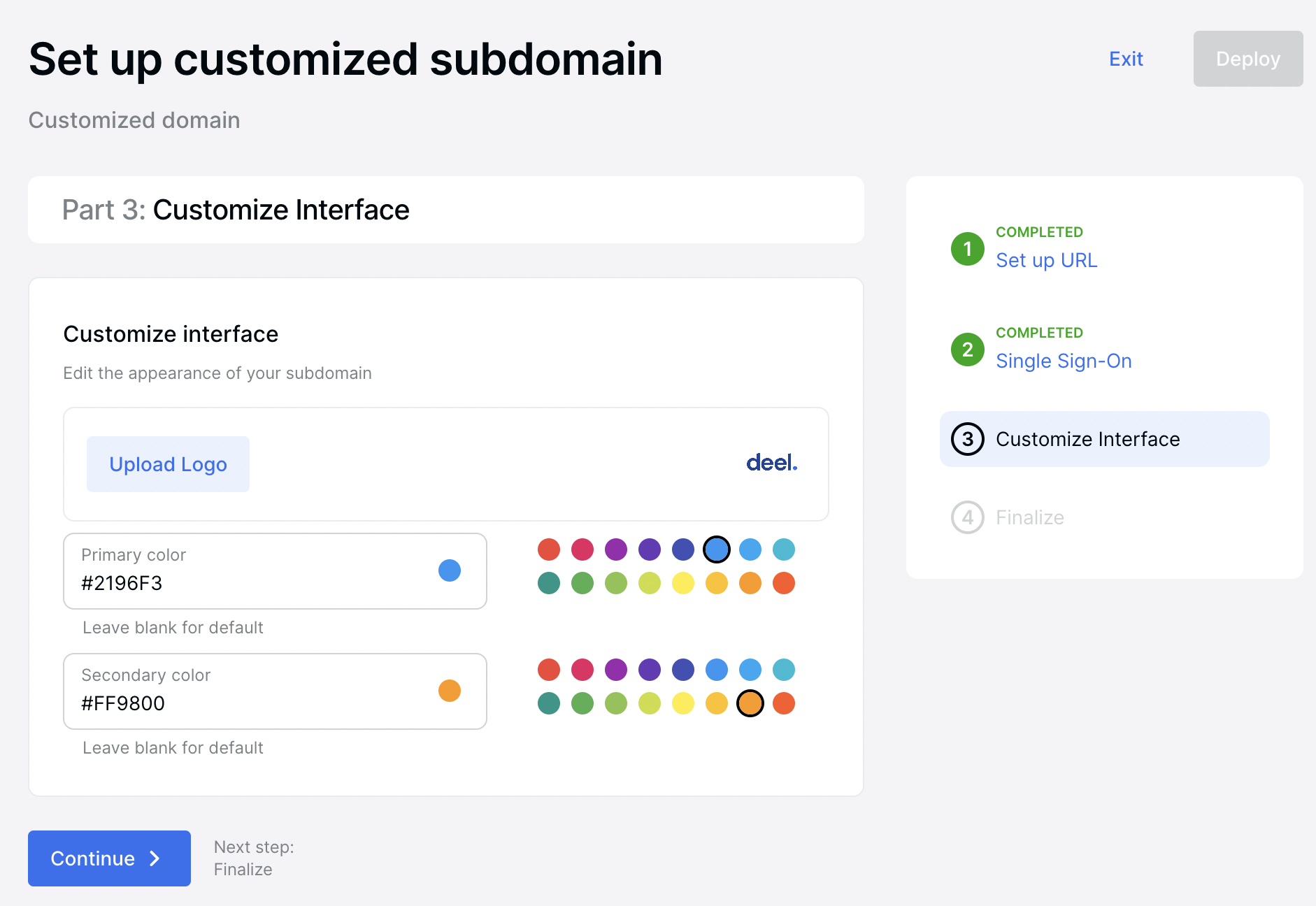 ✅ Step 5
– Check the I Agree box and click Deploy