Clients are able to create customized expense categories for their contractors.
This can help you better categorize expenses for accounting purposes, and you can limit the amount a contractor should submit in an expense request.
Let's get started!
✅ Step 1 – Click the Organization Settings tab on your Dashboard
✅ Step 2 – Click Add on the Expense Categories window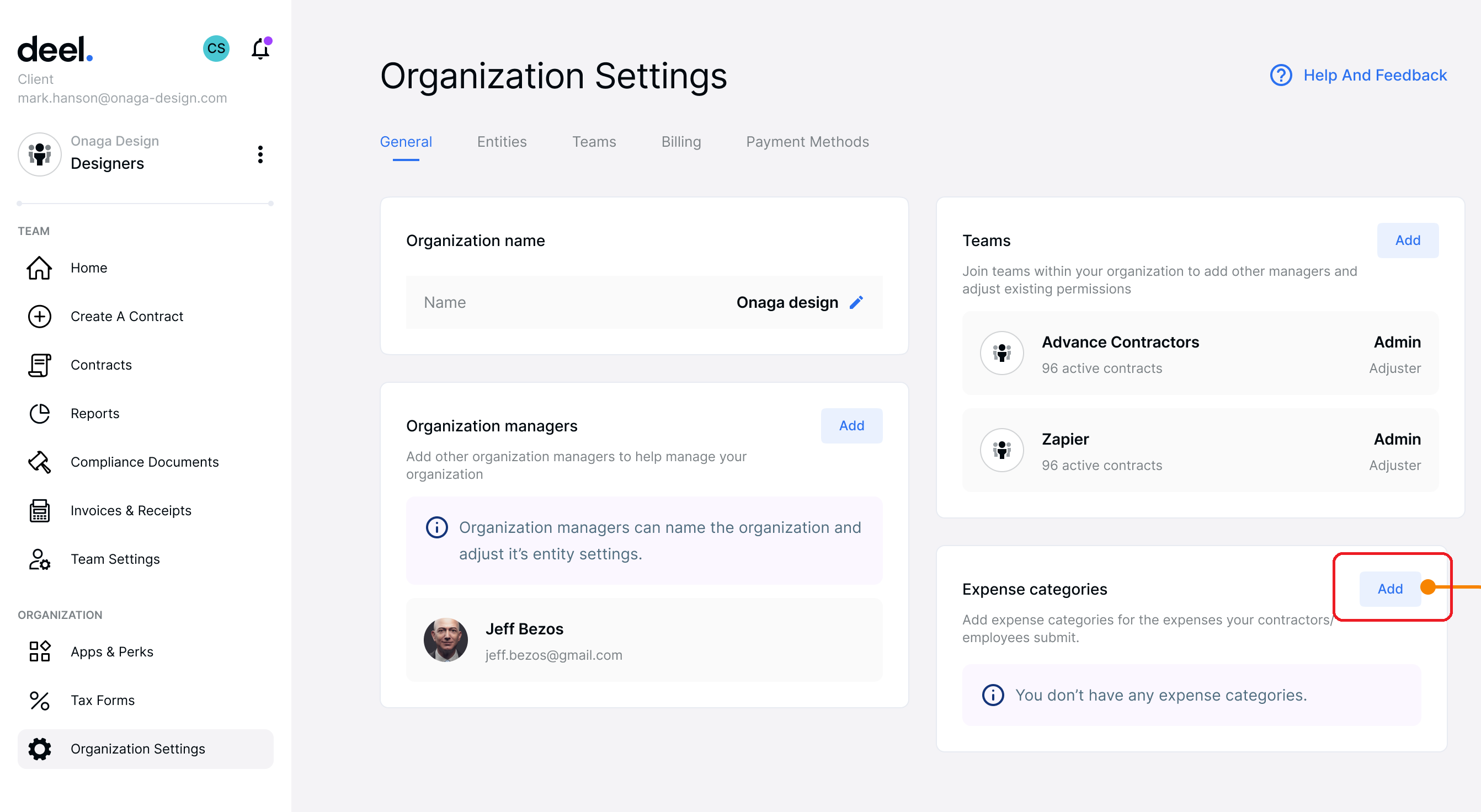 ✅ Step 3 – Name your Expense Category and Expense Limit (optional)
You can choose if you want to allow recurring submissions by clicking the toggle on.
You may also choose to require receipt documentation for expense submissions.
Note: If the recurring submissions toggle is activated you can't also require receipt proof.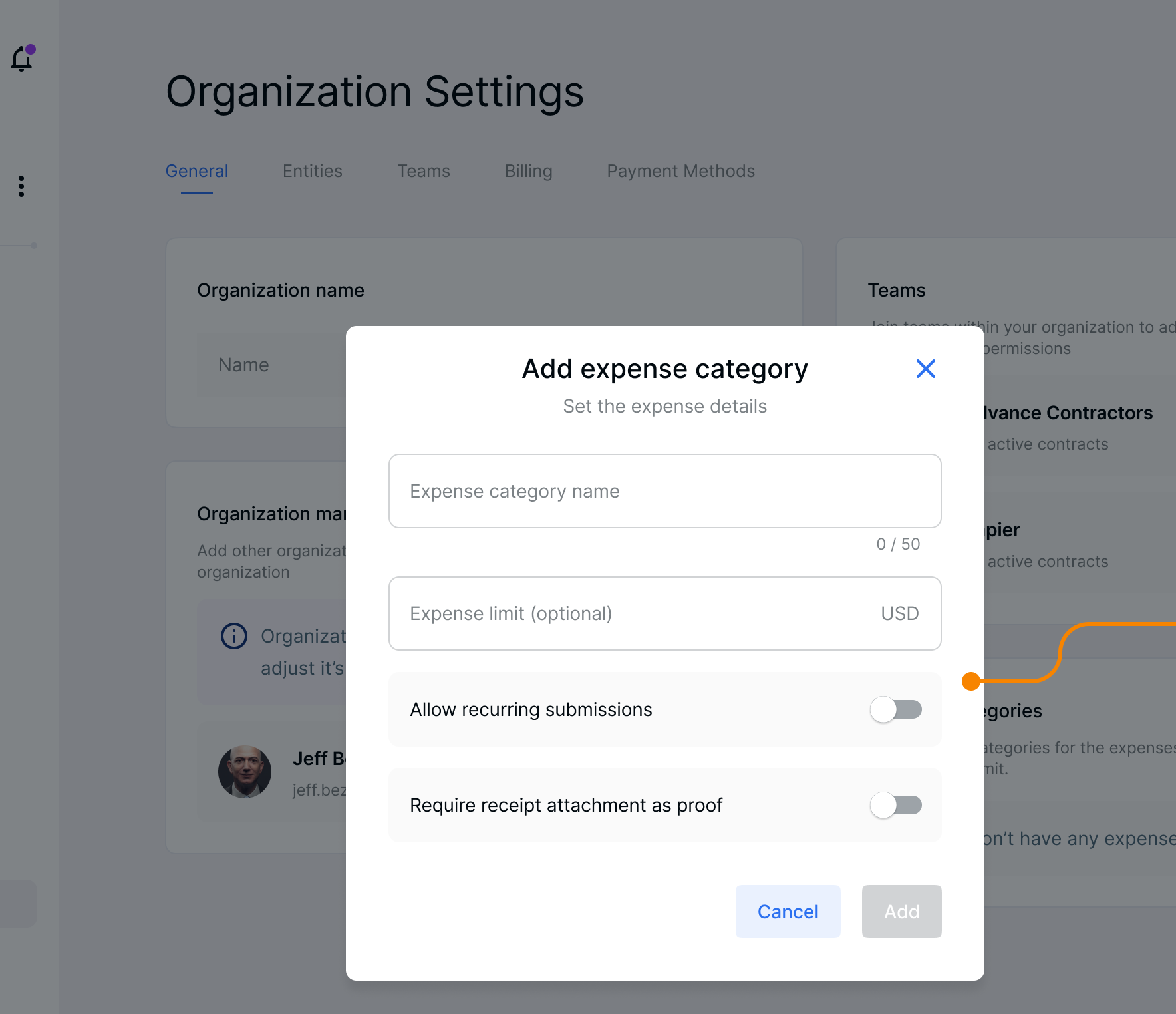 ✅ Step 4 – Click Add
You can continue and add multiple expense categories if you wish.
Your categories will appear in reports, approvals and invoices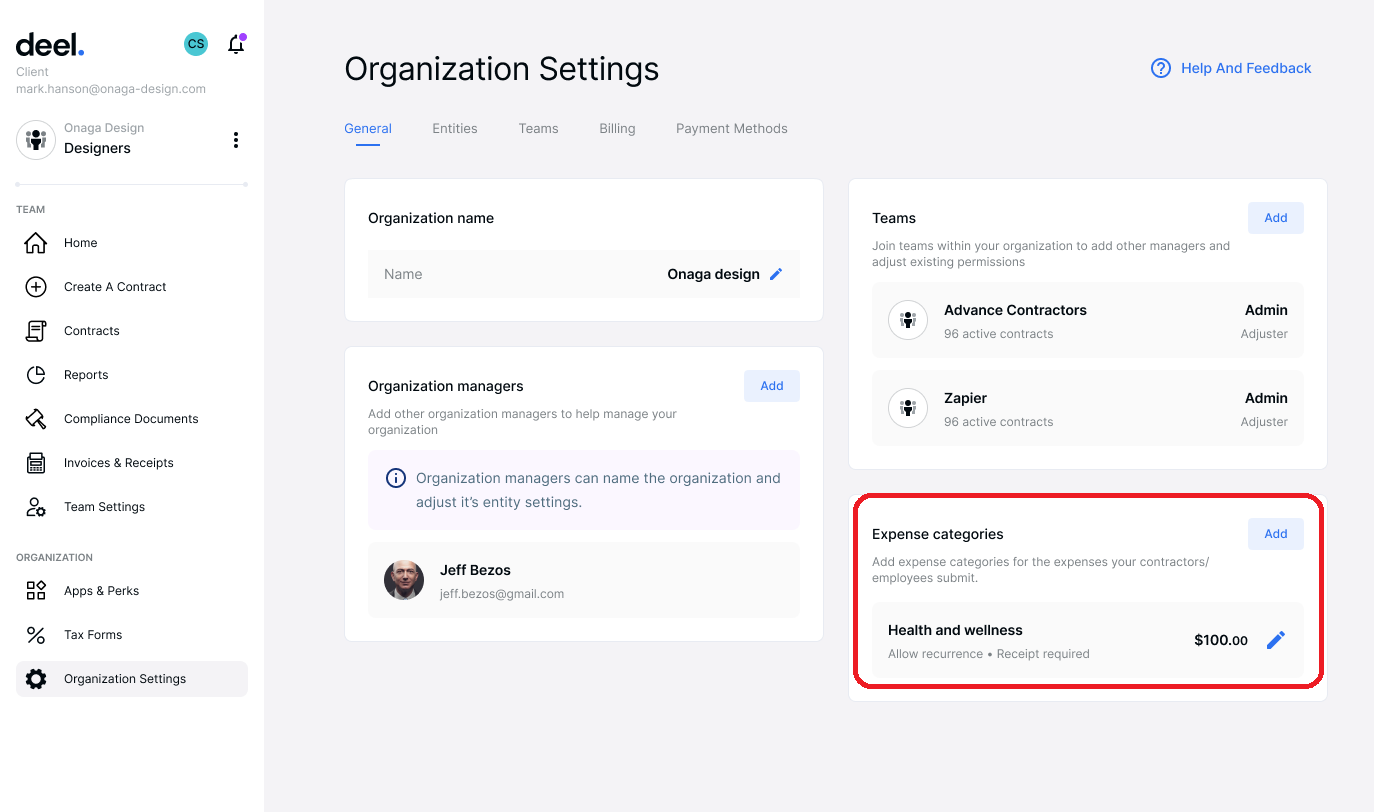 Contractors can still submit expenses that are over the limit, but you will be notified when you review pending items.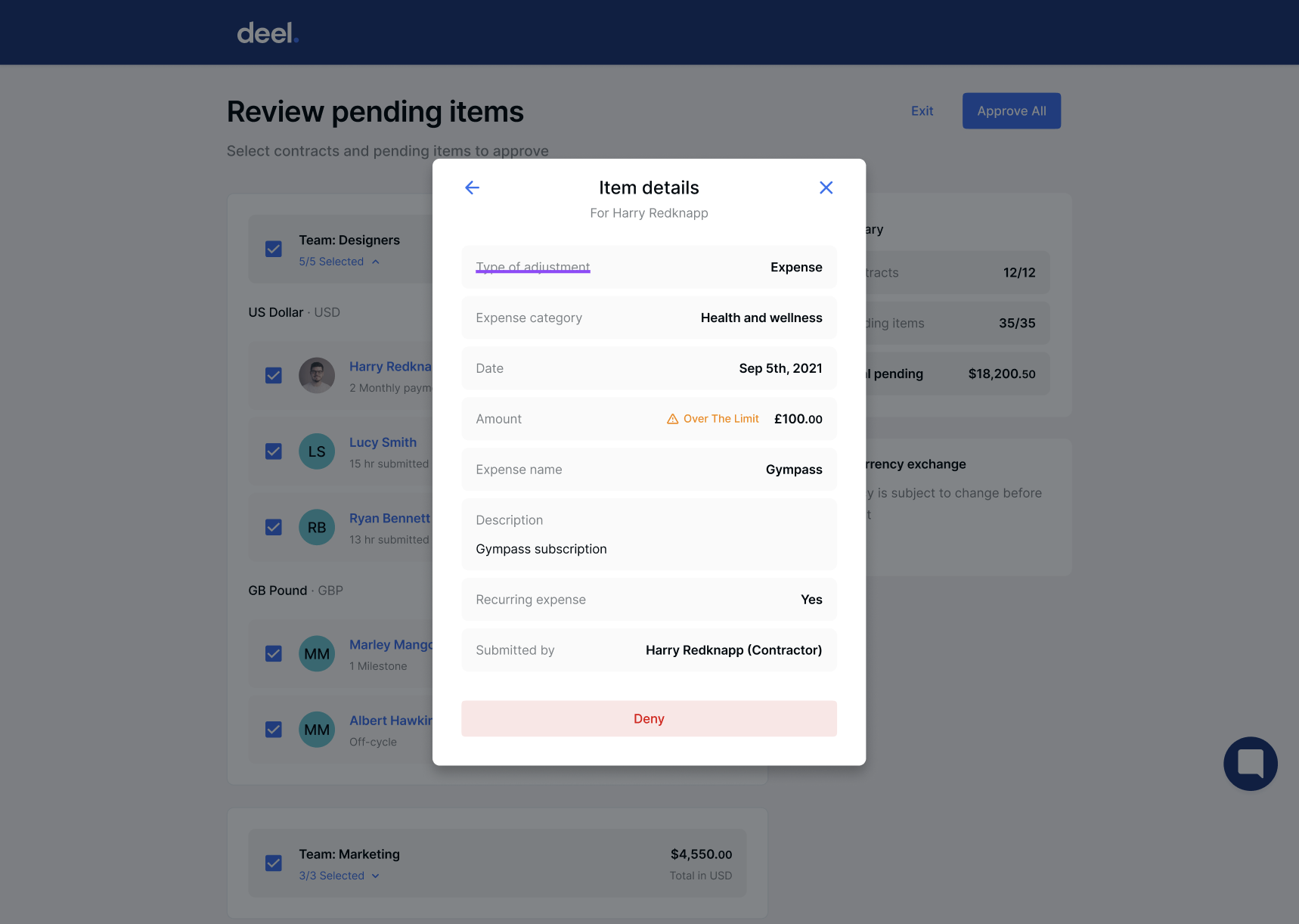 Note:

Expense categories are only available for contractors at this time, not EOR employees