Clients are able to create customized expense categories for their EOR employees and contractors.
This can help you better categorize expenses for accounting purposes, and you can limit the amount a contractor should submit in an expense request.

Workers can still submit expenses that are over the limit, but you will be notified when you review your pending items.
✅ Step 1 – Click the Organization Settings tab on your home page
✅ Step 2 – Click Add on the Expense Categories window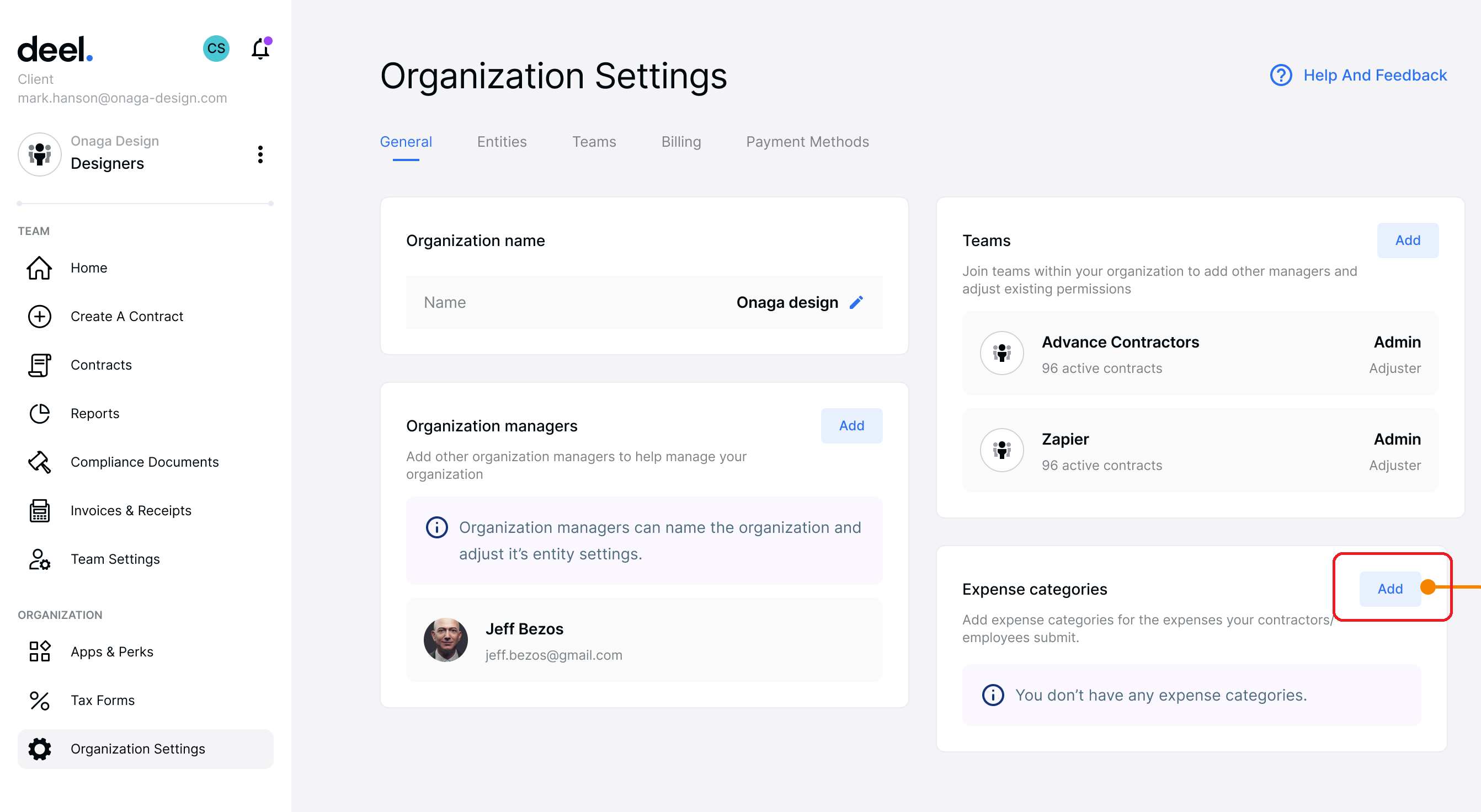 ✅ Step 3 – Name your Expense Category and Expense Limit
You may choose to require receipt documentation for expense submissions.
Note: If the recurring submissions toggle is activated you can't also require receipt proof.
✅ Step 4 – Click Add
You can add multiple expense categories if you wish.
Your customized categories will appear in reports, approvals, and invoices