Accessing Your Account
How can I change my email address?
You can easily update your email address in a few simple steps.
✅ Step 1 – Open your Account Settings
(1) Click your Avatar and select (2) Account Settings
✅ Step 2 – Select the Personal tab and click Edit
✅ Step 3

–

Enter your new email address and click Done
✅ Step 4
– Follow steps in verification emails
You will receive two verification links. The first verification email is sent to your old email address to confirm the change.
Once you have confirmed, a final verification link is sent to your updated email address.
That's it! Your updated email is in the system.
If the verification links expire or the system times out, you can start the process over from the Personal tab.
Please contact us directly if you no longer have access to your old email address, or if a client created the account for you on a SCIM provider.
How can I change my password?
If you forgot your password or wish to change it, we have set up a fast and secure method to reset your account password.
✅ Step 1 – Click Forget Password? from the Deel login page
✅ Step 2 – Enter the email address you used to sign up on Deel
After you click Reset Password, we'll send you a confirmation email with further instructions.
This process will only work if you have already created a Deel account.
✅ Step 3 – Click Reset Password on the email from Deel
Please check all email folders, including your Spam folder, for Deel's password reset email.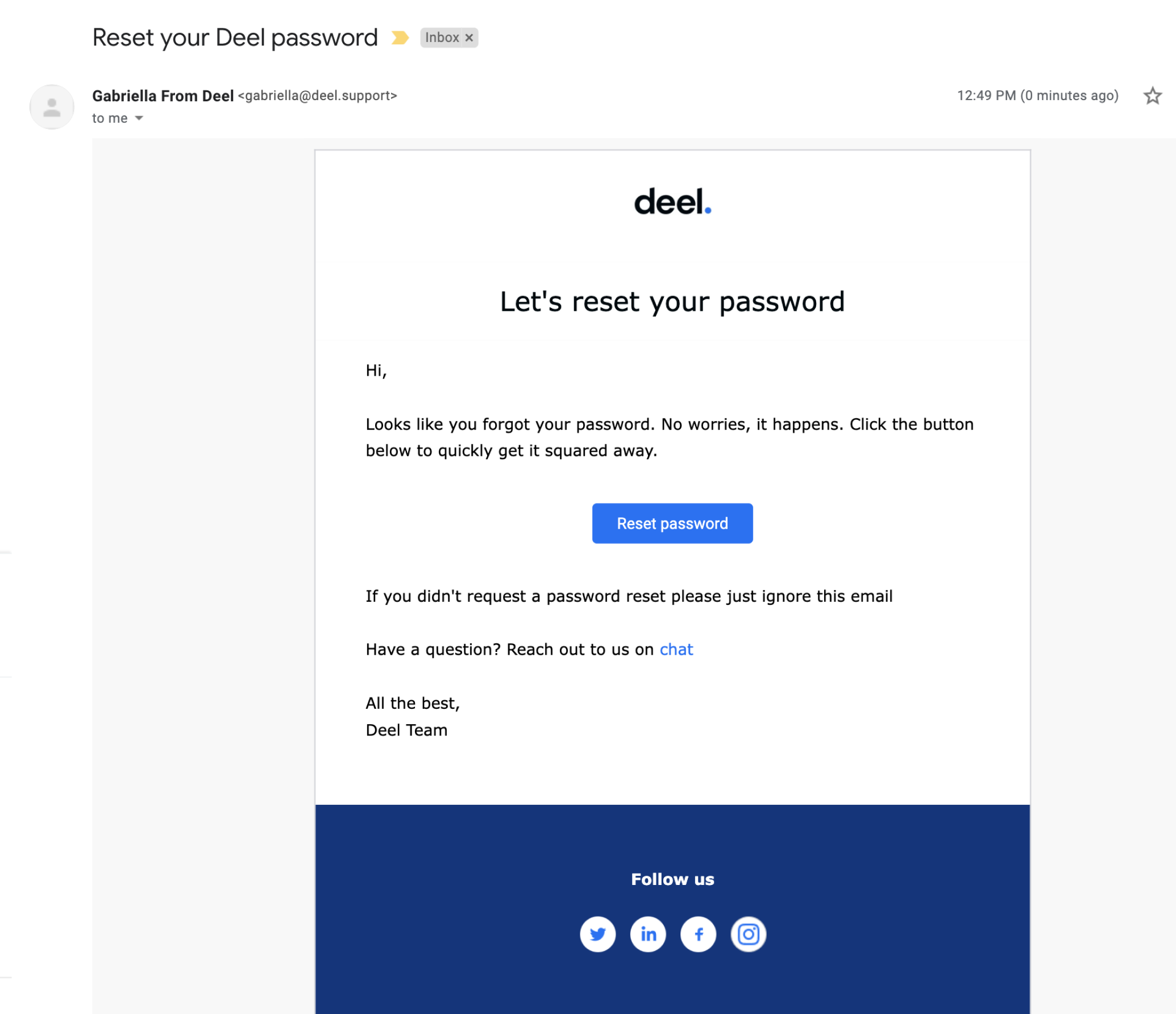 ✅ Step 4 – Enter your new password
You will not be able to repeat a recently used password for your Deel account.
Your new password must include:
Minimum of 8 characters

Uppercase letter

A number

A special character (like ! @ # , $)
How do I contact Deel for customer support?
The best way to reach us is by live chat. We have agents available 24/7 to help you!
If you don't have an account yet with Deel or don't have time for a live conversation, you can also send us a message with this form and we'll assist you as soon as we can!
2 Factor Authentication
Can I turn off 2FA for my Deel account?
No. 2FA is automatically enabled and can not be disabled.
What if I can't access my Authenticator App?
If you lose the smartphone device you use for 2 Factor Authentication or if you can not access your Authenticator App, you can choose to send the code to your email.
If you have additional concerns, contact us 24/7 and we'll be happy to assist you!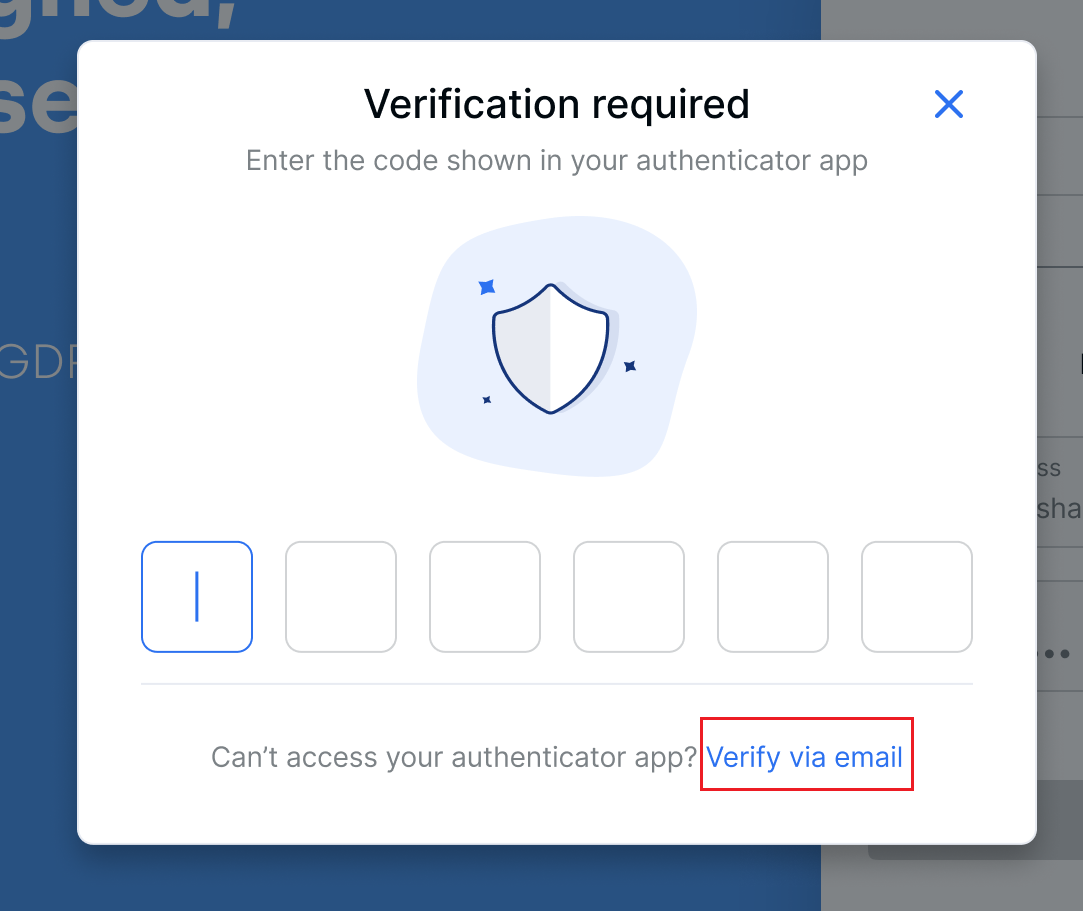 Deleting Your Account
How can I delete my account?
We'll be able to process this request through our 24/7 live Support Chat.
Before you delete your account, please remember that it is free to keep your account and you can use it later with other clients or contractors.
Where can I see the Terms of Service and Privacy Policy?