This article guides the clients through the process of performing mass upload of bonuses and allowances of their workers within the system.
The bulk upload of bonuses and allowances helps in streamlining the process of adding multiple adjustments simultaneously.
Mass Upload Bonuses and Allowances
✅ Step 1 – Navigate to the 'Home' Page or 'People' Page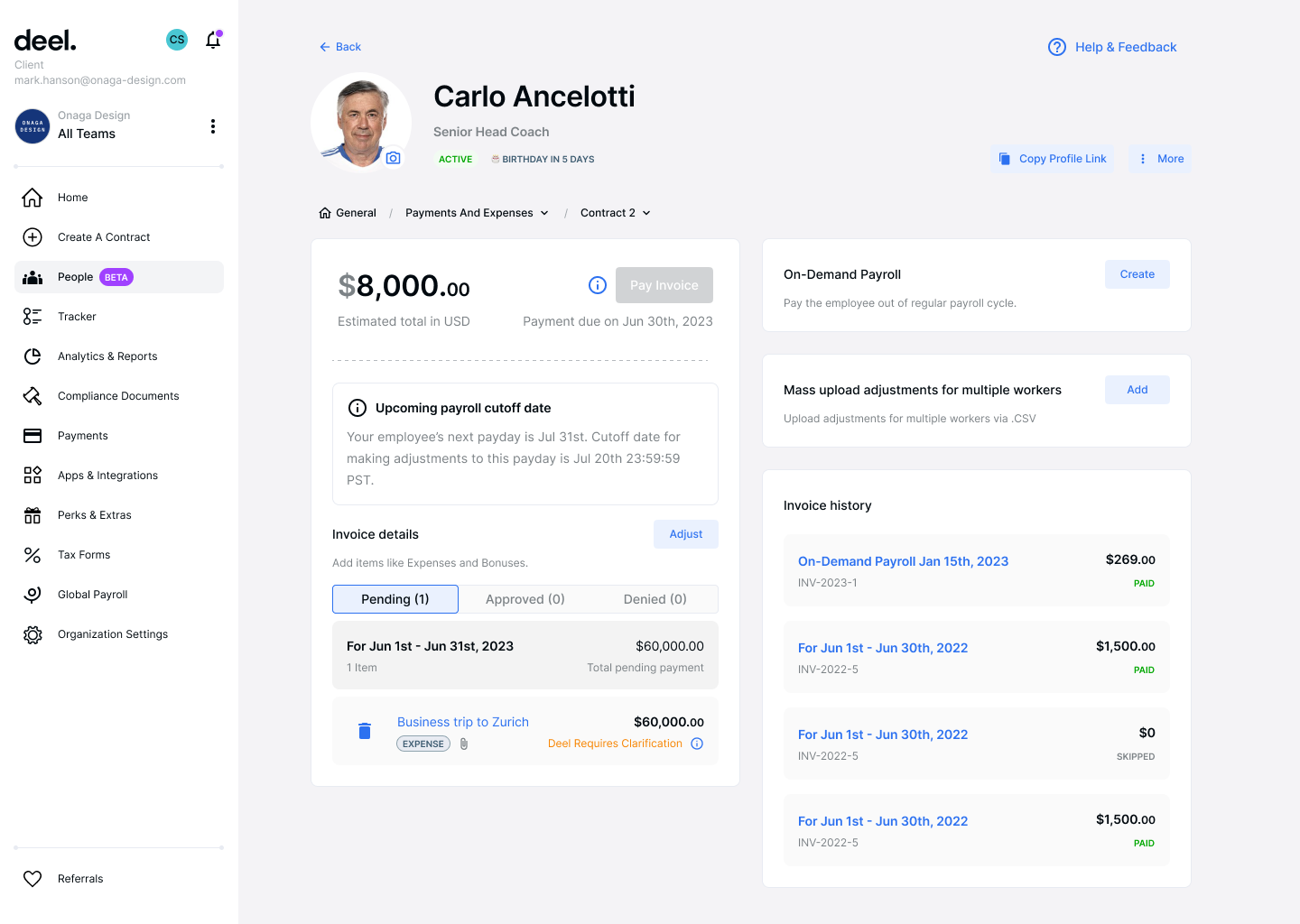 ✅ Step 2 - Click on 'Mass Upload Adjustments for Multiple Workers'
Select the adjustment type as bonus or allowance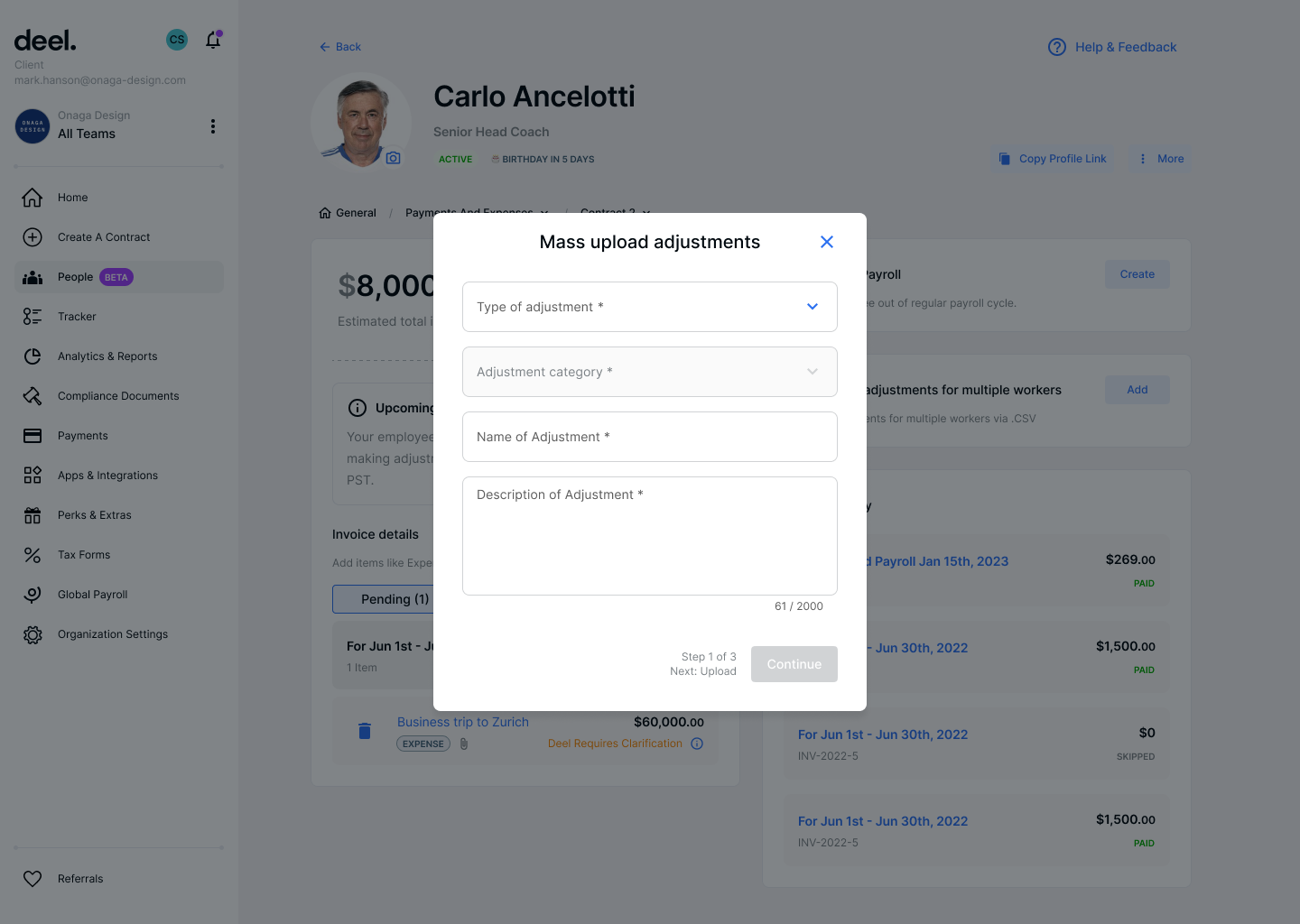 ✅ Step 3 -
Fill in the details
Select the appropriate adjustment category, enter the adjustment name, and provide a description for the adjustment. Click on Continue.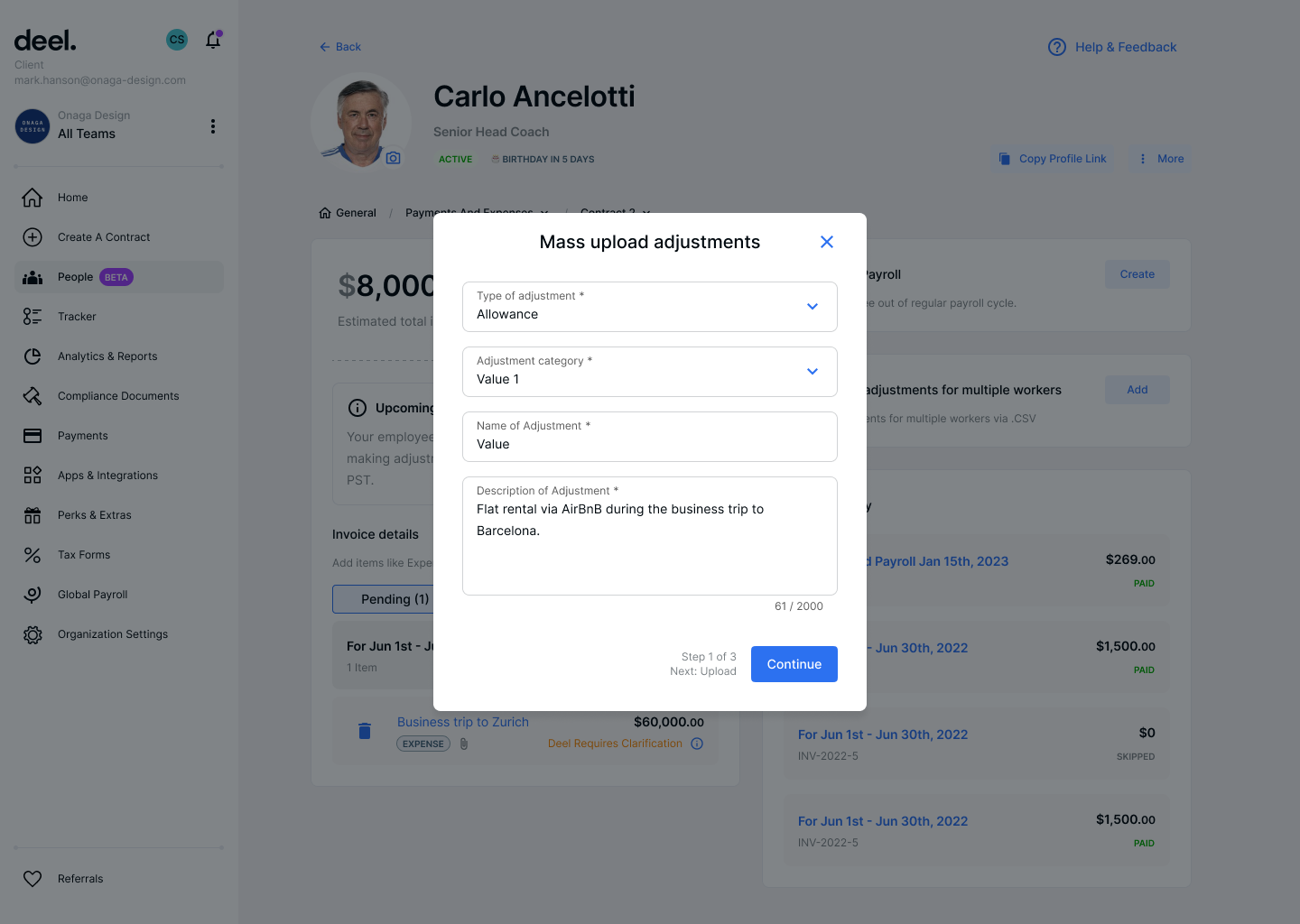 ✅ Step 4 - 

Download the Mass Adjustments template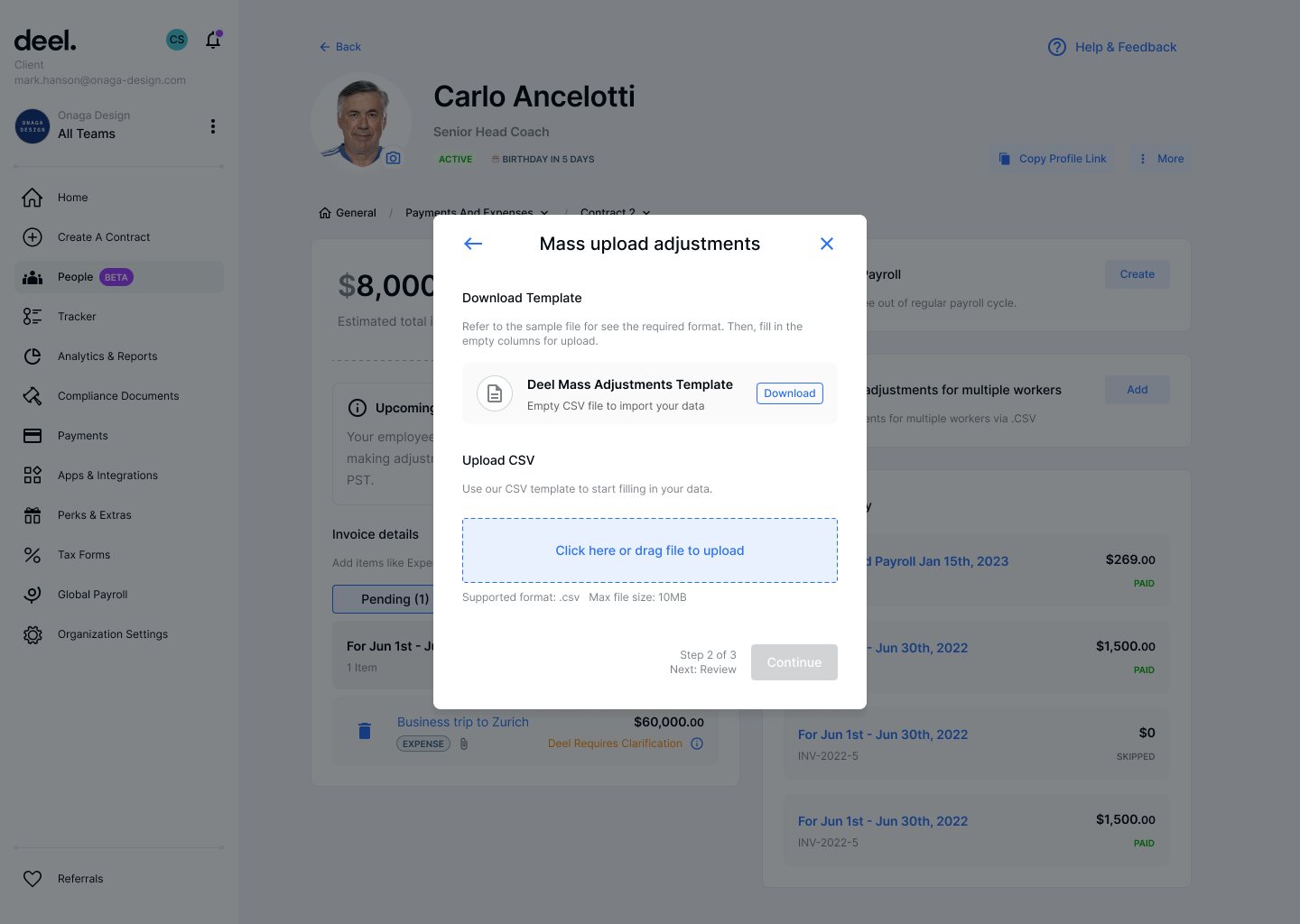 ✅ Step 5 -

Fill in CSV

You may open the downloaded .CSV file using any spreadsheet editor (e.g., Microsoft Excel, Google Sheets).In the CSV file, fill in the data. and save the changes made in the .CSV file on your local device.

Make sure you fill in the template with the relevant amounts.

The amounts uploaded must be in the respective employee's local currency.
✅ Step 6 -

Upload the populated CSV file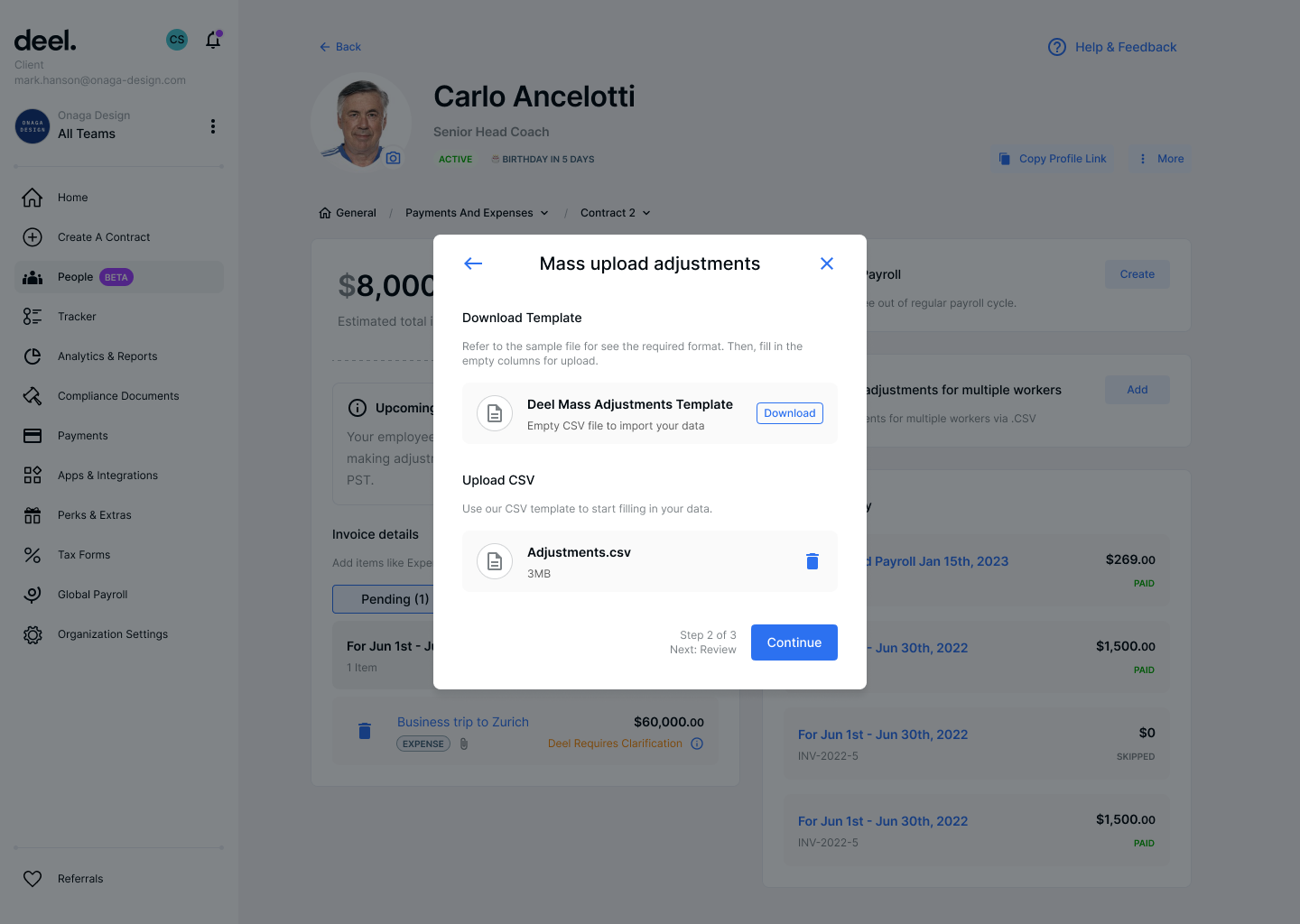 If there are errors in the filled CSV file the system may prompt an error message, rectify the errors, and try uploading the file again.
Make sure the uploaded file is specific to adjustments of the same type and category.
✅ Step 7 -

Review the CSV file and Click 'Upload'

Review the list of employees along with their corresponding amounts and upload the file.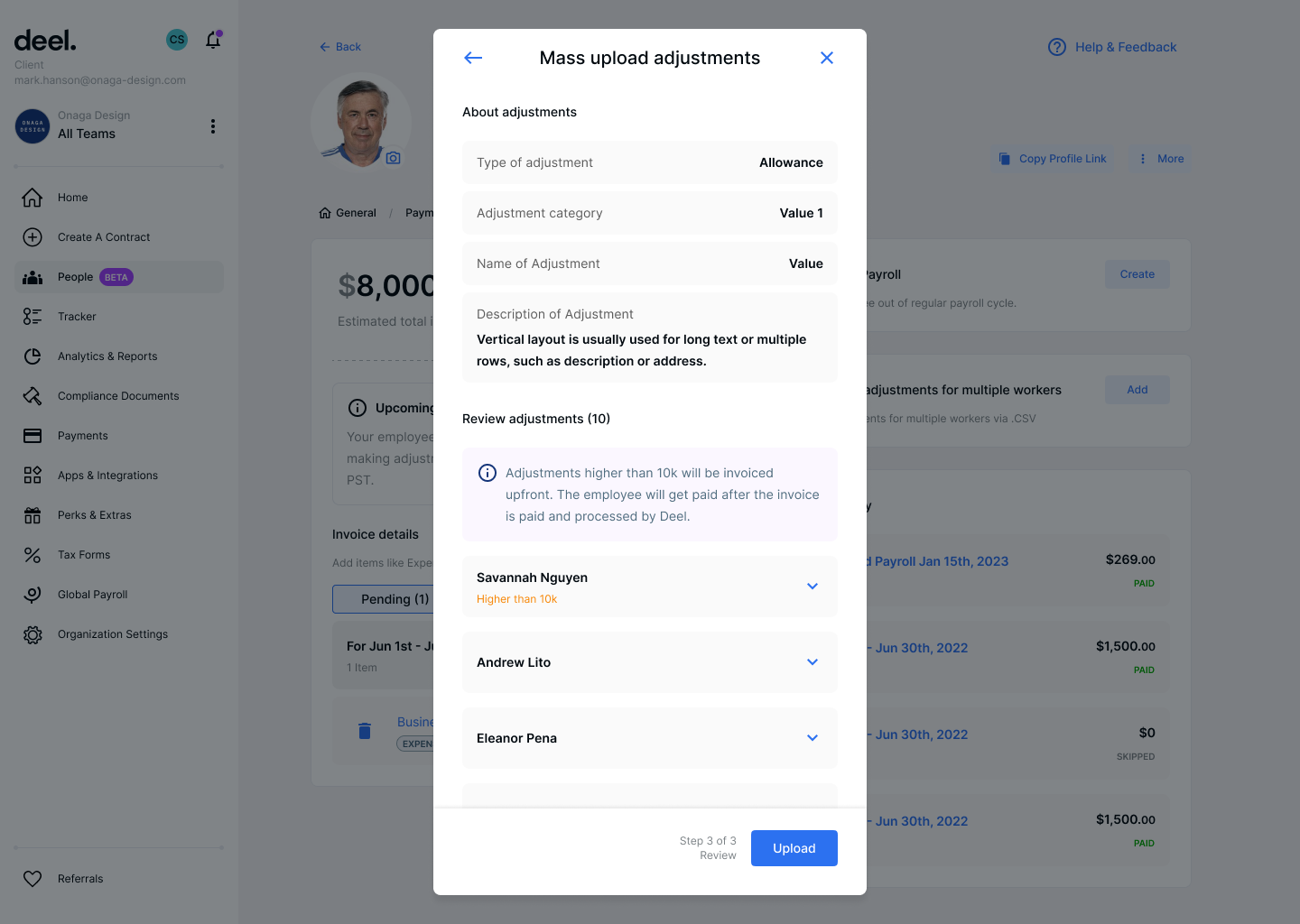 If an adjustment surpasses 10,000 USD, an invoice will be generated. The adjustment will be included in the subsequent payroll cycle after the invoice is paid.
Once completed, the adjustments will be successfully uploaded.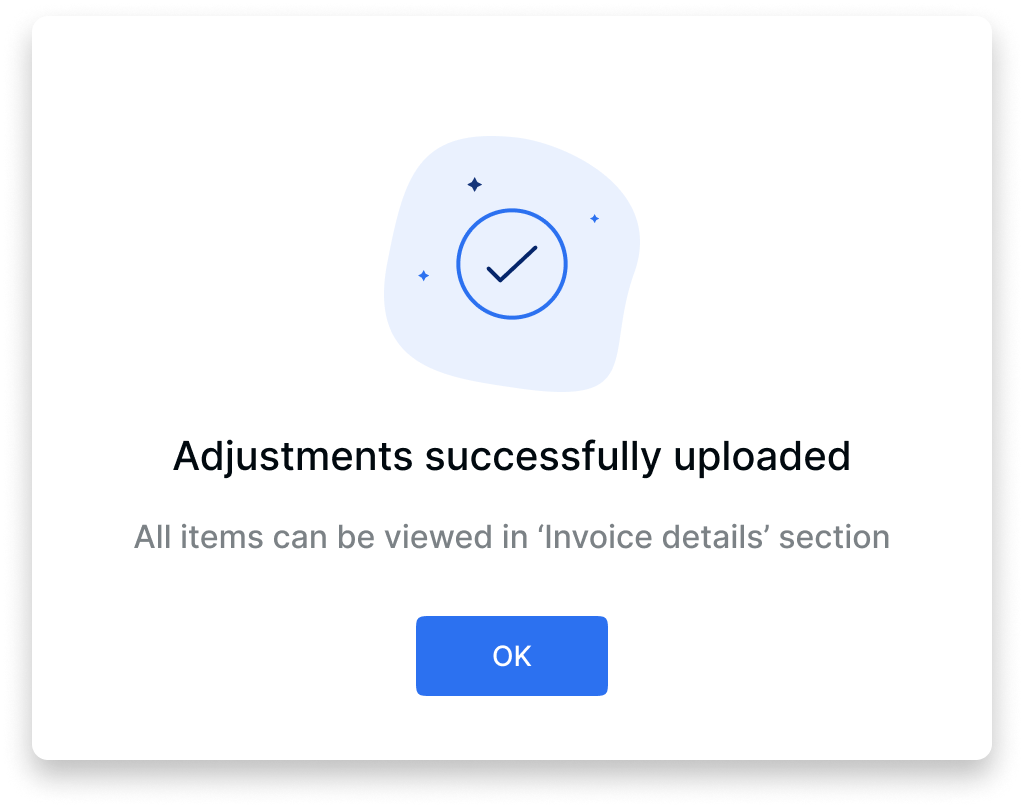 Note that if the approval workflow consists of a single-step approval, the CSV upload will be automatically approved upon processing. However, if the approval workflow involves multiple approvers, final approvals will be necessary.