Usually, you pay your contractors based on the payment cycles in the contracts (weekly, bi-weekly, monthly, etc.).
However, if you want to pay your contractor outside of an already set payment cycle, you can perform an one-off, off-cycle payment. 

Off-cycle payments are not possible for Milestone contracts, because the
contractor is paid only after completing a predetermined milestone and there are no regular invoice cycles
✅ Step 1 – Select the contract
Select the (1) People tab on your home page and (2) click the contractor you wish to pay out-of-cycle.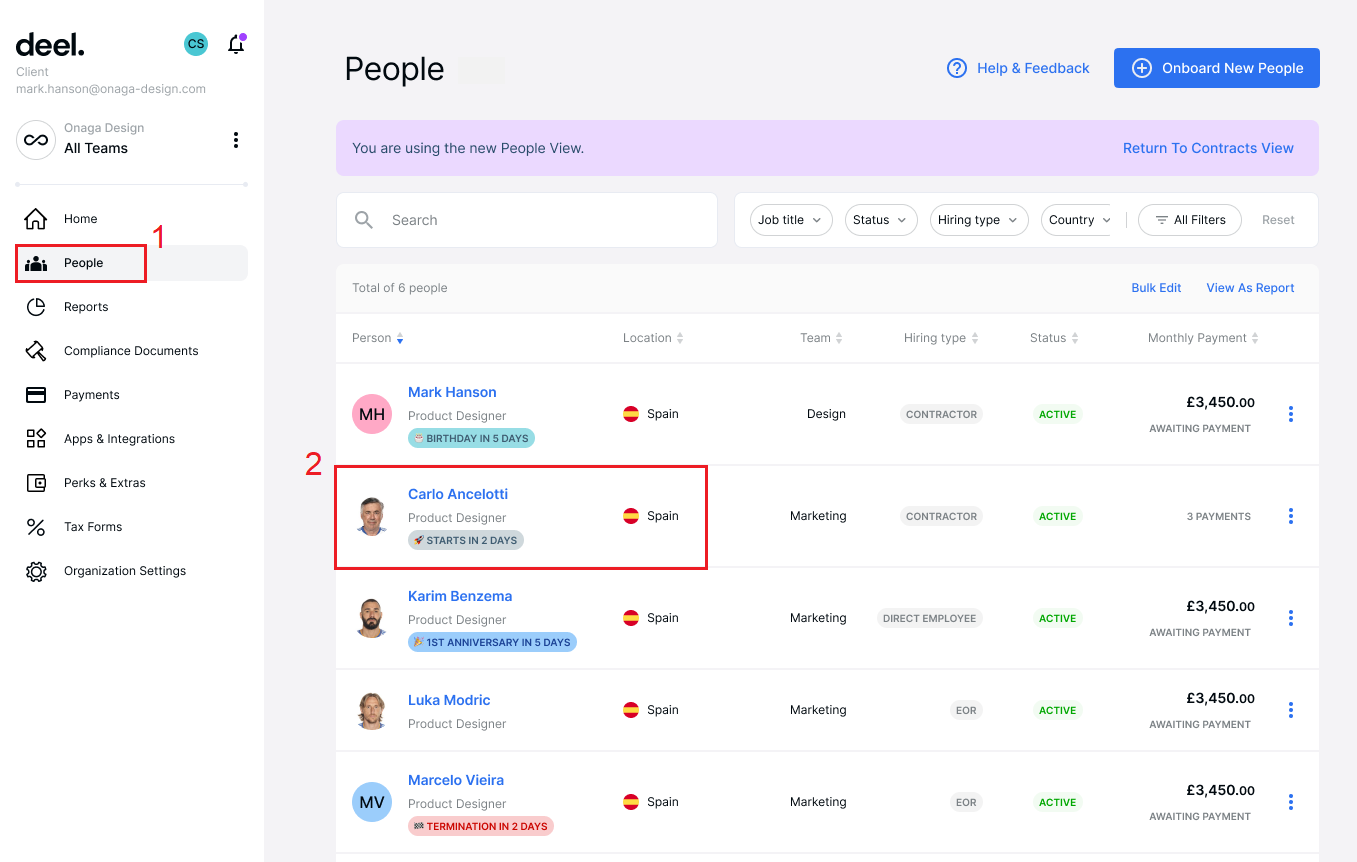 ✅ Step 2 – Pay Contracator Out Of Cycle
From the Contract Overview tab, click Pay One-Off.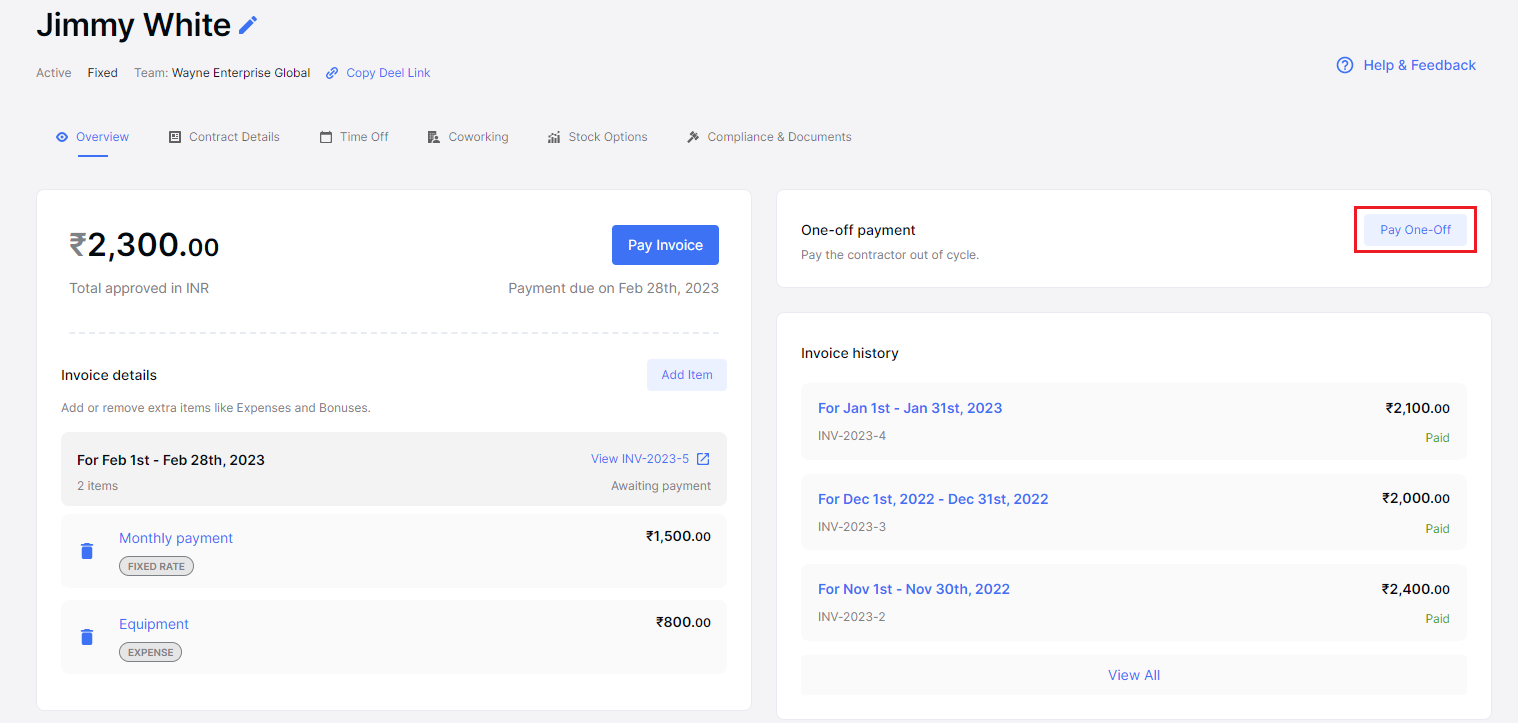 If you have Deel HR enabled or you don't see the Overview tab, click instead Payments and Expenses. Then click Pay One-Off.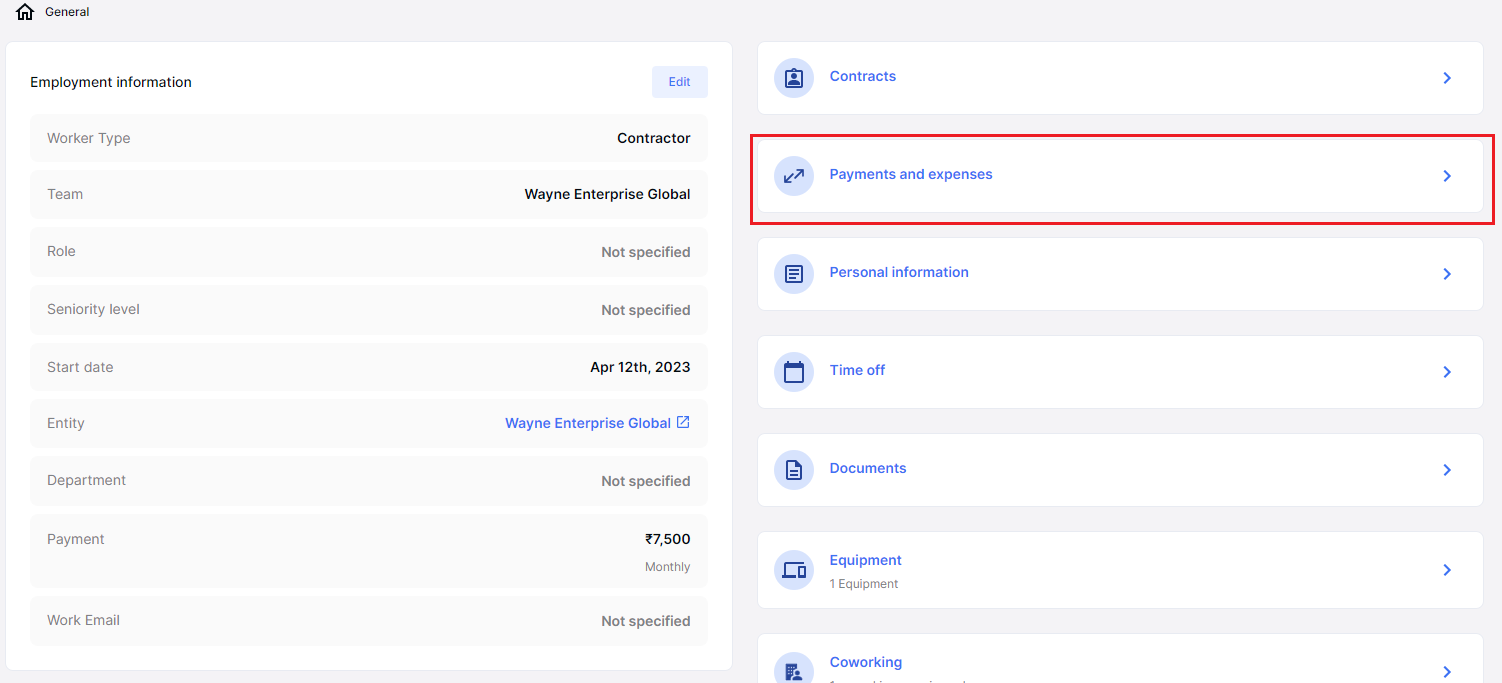 ✅ Step 3 – Finalize Payment Details
Fill in the payment amount and add an optional description.
Click Pay One-Off Invoice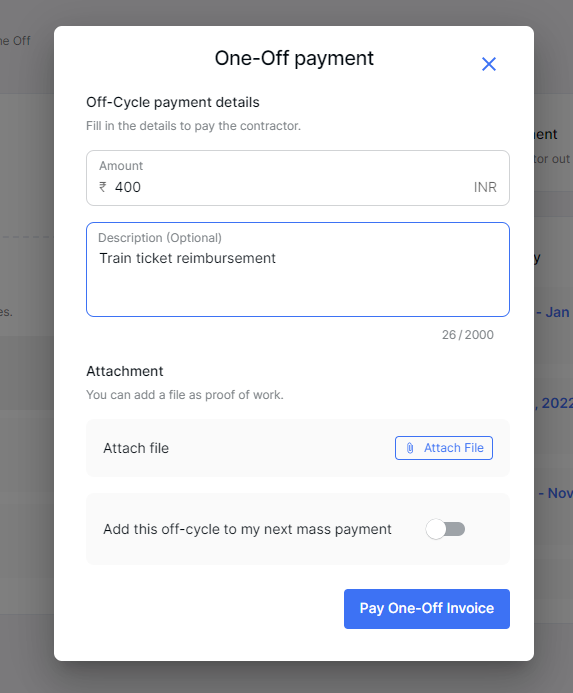 ✅ Step 4 – Select Payment Method
Select the payment method for this one-off payment and click Continue.
Confirm the payment details.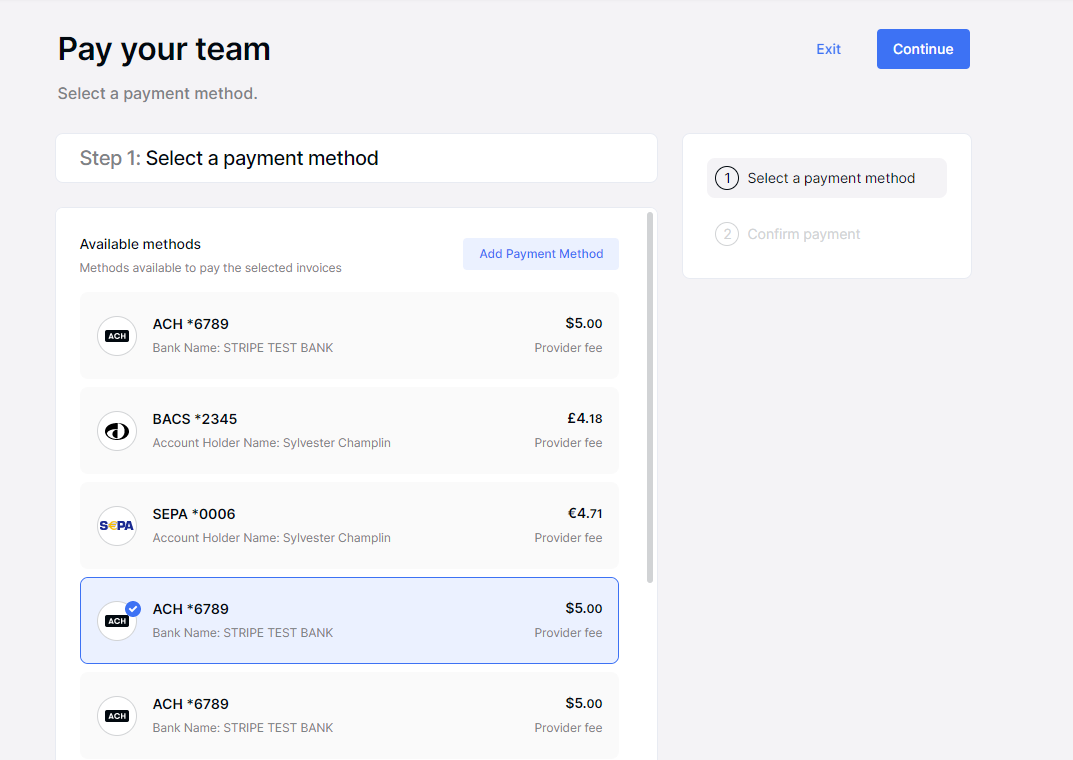 ✅ Step 5 – Review the information and click
Confirm and Pay