With Deel, you now can grant stock options to bring new talent on board. The ability to issue stock options through the Deel platform allows you to keep documentation in one place.
How does it work?
There are no changes to the contract creation flow, except for the addition of the 'Extras' section, at which point you can offer equity.
Upon the contract creation, in the 'Extras' tab, you have the option to 'Add Stock Options'.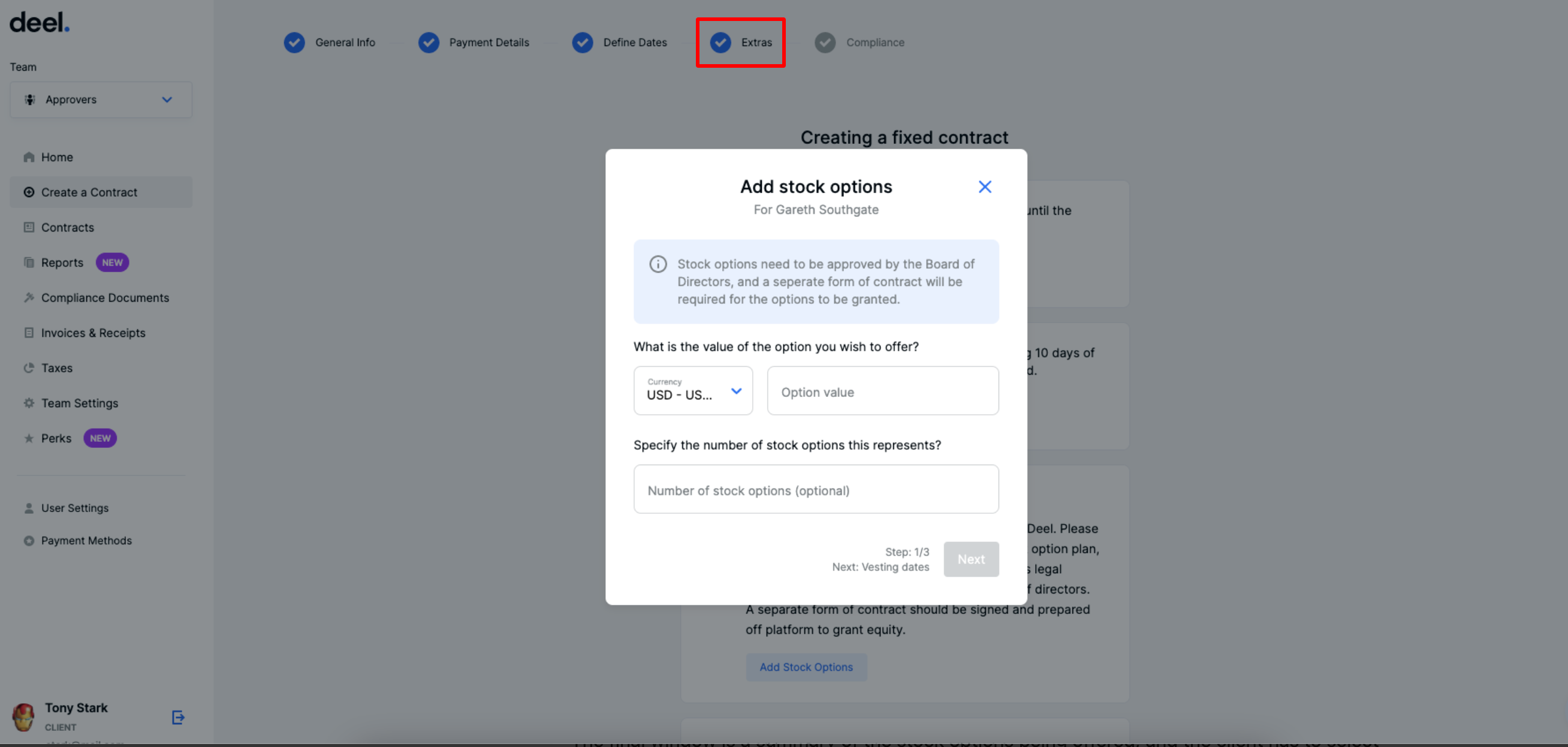 Select 'Next', and choose when the vesting starts. This is typically from the start date of the contractor.

Select the monthly vesting schedule and cliff. (NB This is auto set to 48 total vestings, and 12 months cliff; this is the norm.)

The final window is a summary of the stock options being offered, and you have to select your entity before hitting 'Add Equity Offer'.

Proceed with the contract creation.


Once the contractor signed the contract, go to "Equity" to check who has been offered and granted stocks. You may also upload the offer letter and any other supporting documents.



See the below Loom for a platform walk-through of how to grant stock options:
Contact us 24/7 and we'll be happy to assist you if you have any additional questions!