Deel Advance allows eligible independent contractors to get short-term cash advances.
Deel Advance is not a loan - there is no interest rate and we do not run any credit checks. The advance is an agreement with Deel to advance funds to you now, in exchange for an agreed amount of your future earnings, which is collected automatically from your scheduled client payments. 
Before you start:
Deel Advance requests are available instantly if approved

You can only have one Deel Advance outstanding at a time

All Deel Advances are in USD

Flat fee of 3% with a minimum of $10 USD. Fee is confirmed when you apply.
You will not be able to use the Early Withdrawal feature if you have an outstanding Deel Advance.
See Frequently Asked Questions about Deel Advance to learn more. 
How to request a Deel Advance
✅ Step 1 – Select Withdraw  from your homepage

✅ Step 2 – Select Get an Advance 
✅ Step 3 – Enter the advance amount you want to request
Deel Advances are always given in US dollars. The maximum advance amount is $10,000 USD.
You will see your personal limit on the Deel Advance request screen.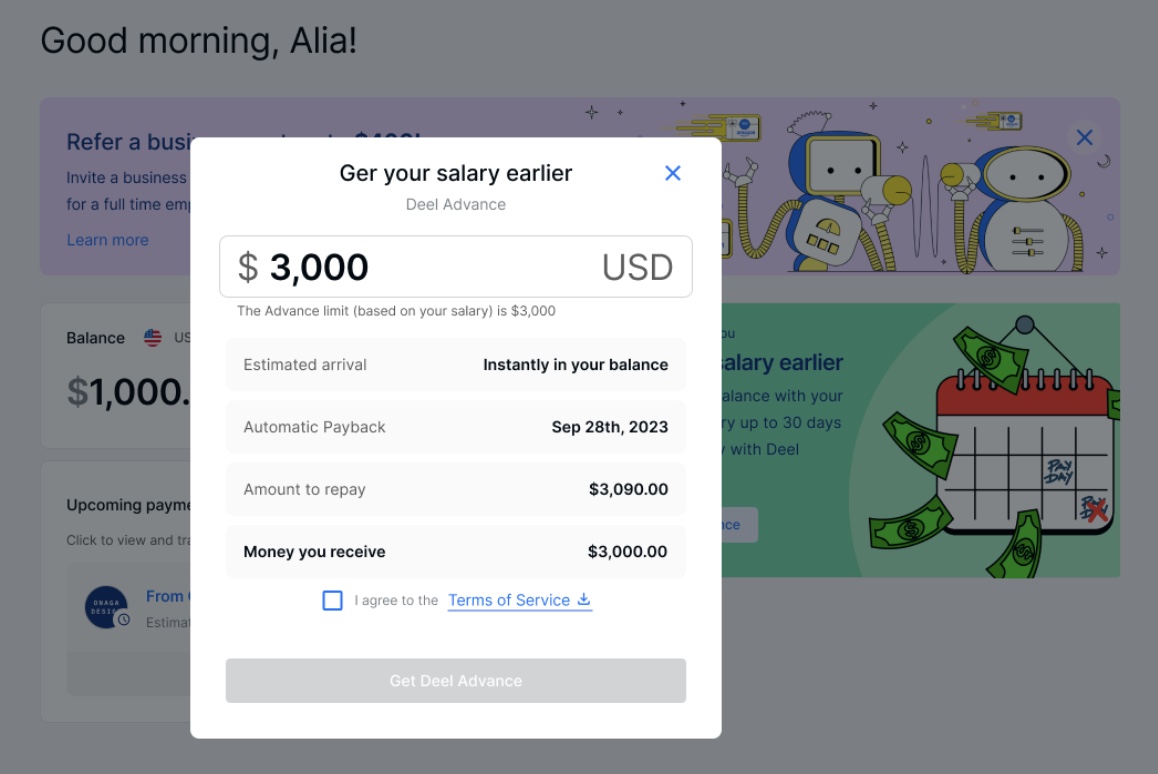 ✅ Step 4 – Agree to Terms of Service
You can only have one advance outstanding at a time. Once your Advance is repaid you will have the option to request a new one.


✅ Step 5 – Click Get Deel Advance to submit your request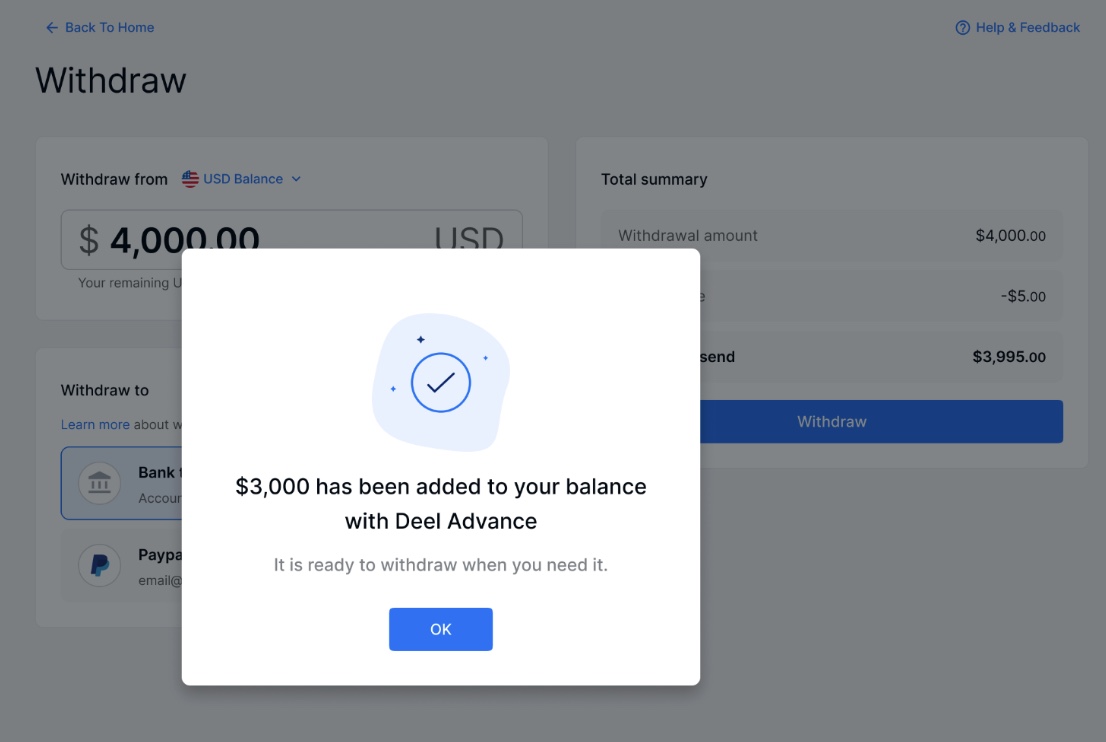 The new balance with your Advance included will be available for withdraw immediately.