This guide explains how clients with Global Payroll direct employees can easily use the Expensify expense sync plugin from their Deel dashboard.
With expense sync for Global Payroll employees, you can configure how your group's expenses will sync and choose which payroll entities to sync expenses for.

To install integrations on Deel, you must have the correct
Org Admin
permissions.
✅

Step 1 - Open the Expensify Integration

Select the (1) App Store tab on your home page and select (2) Expensify.

You must be an Org Admin, IT Developer Admin, or Integrations Admin-Bookkeeper on Deel to set up this integration.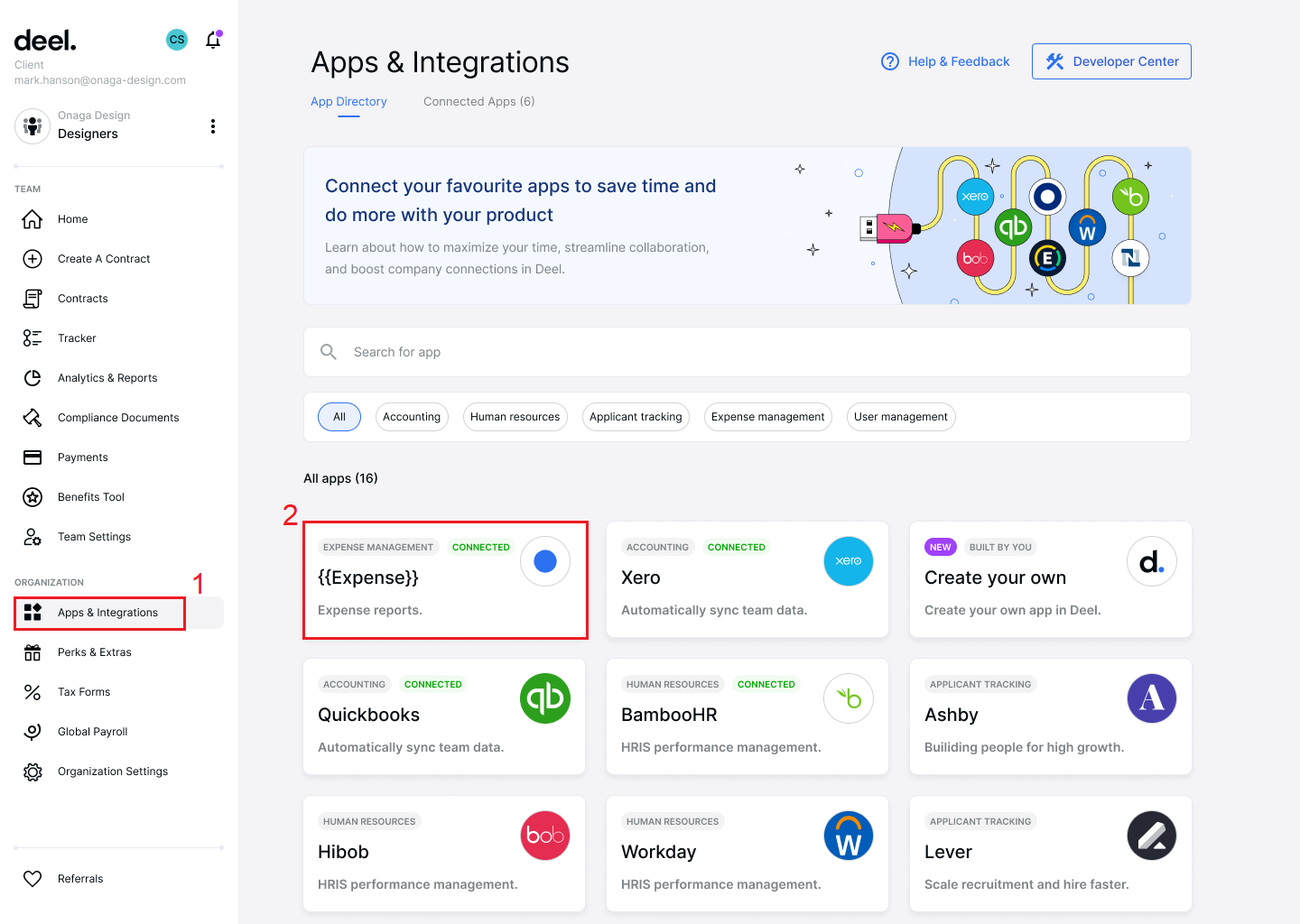 ✅

Step 2 -

Manage Expense Sync options

Select the Plugins tab and then click Manage expense sync.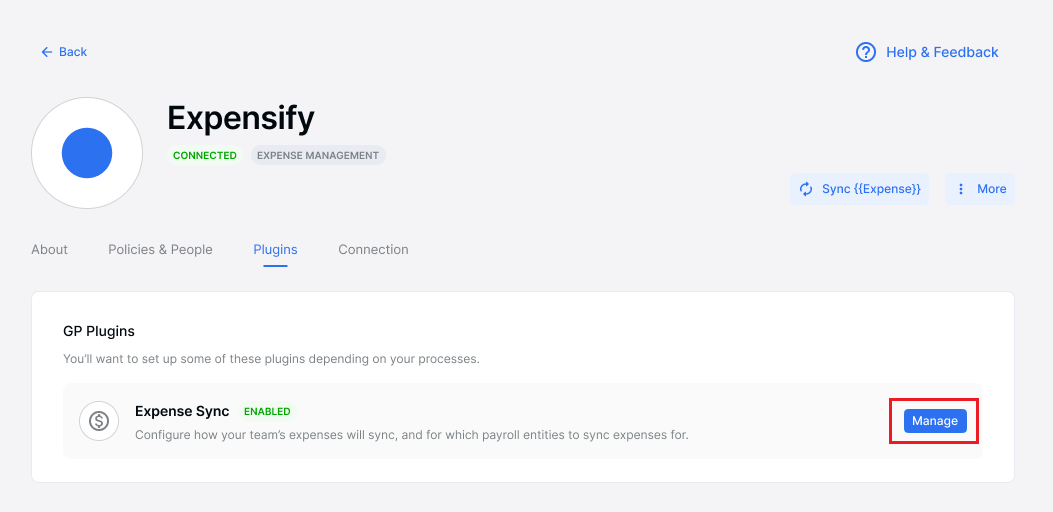 ✅

Step 3 -

Assign expense categories

Click Configure.

To enable expense syncing you need to assign expense categories to payroll components.

You can choose an option from the dropdown menu for each Expensify expense category.

Click Apply when all payroll components have been assigned.

You can edit the category assignments later by clicking Edit.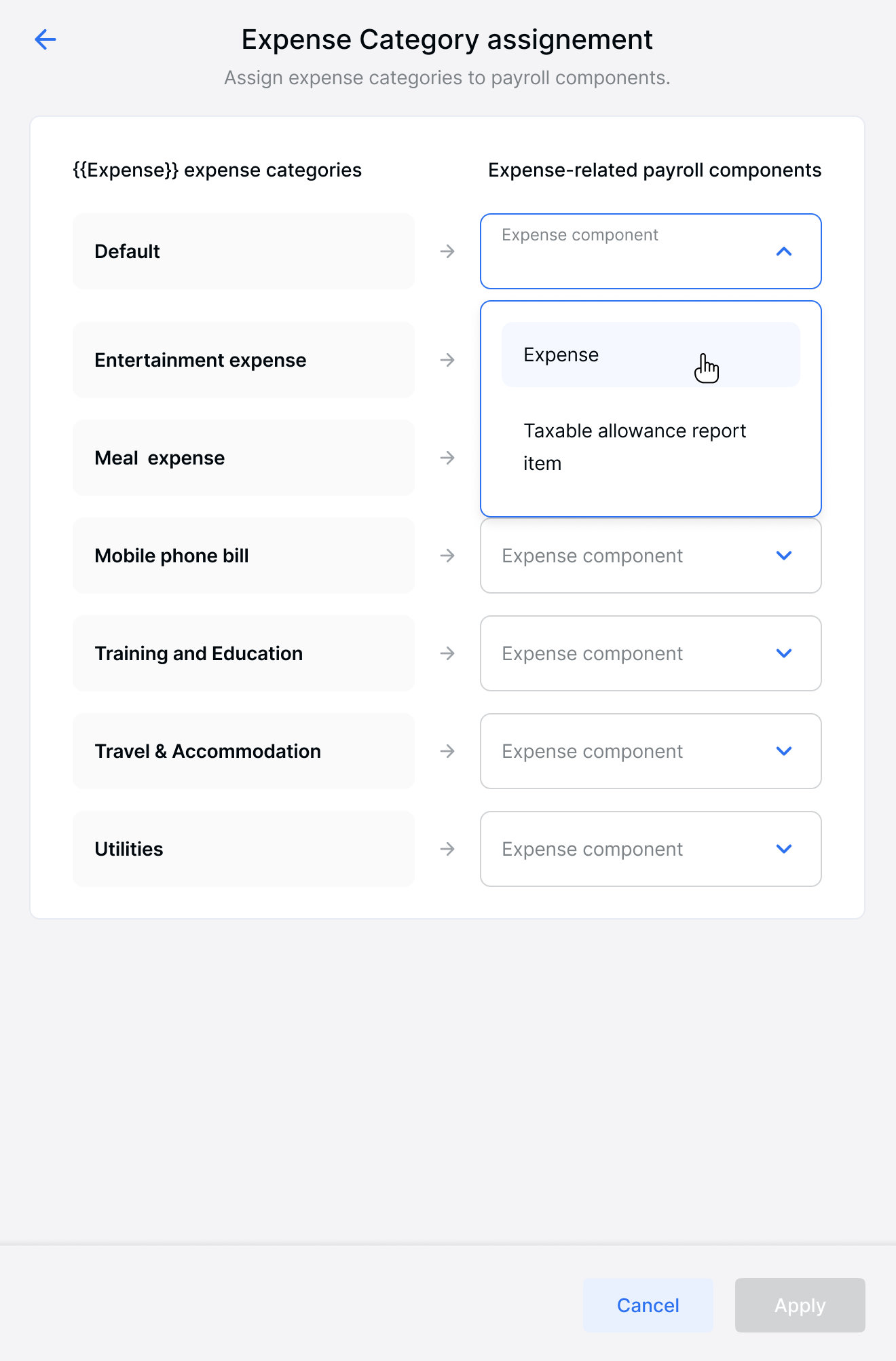 ✅

Step 4 -

Configure expense sync for each entity

Choose when you want to start syncing expenses for each entity.

We recommended that you select Sync From Now, which will begin an ongoing expense sync from today.

You can also select Scheduled Sync, and select a future date when you want the expense syncing to begin.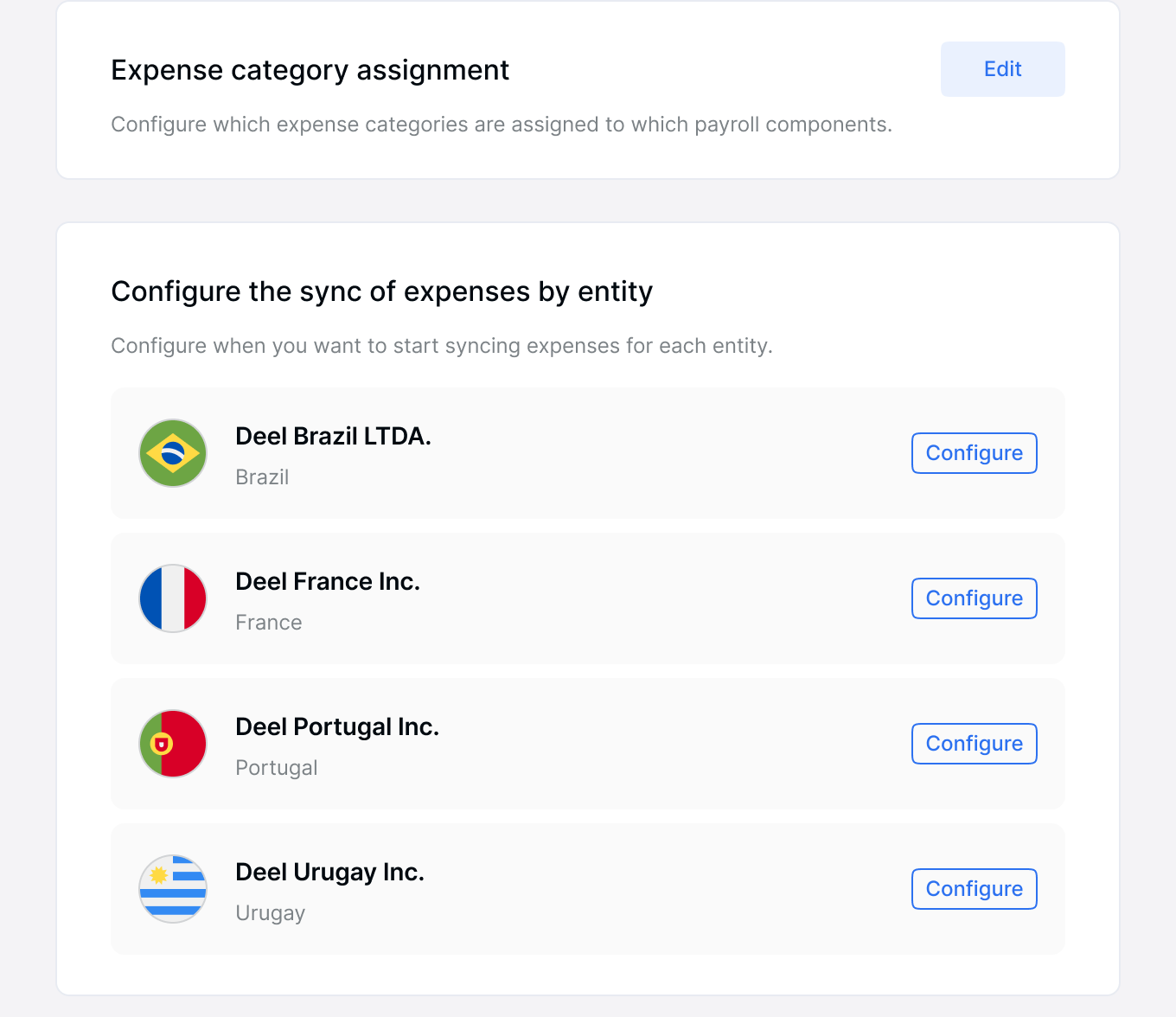 ✅

Step 5 -

Review sync details

The expense sync status will be listed next to each entity.

If the sync isn't yet active, the scheduled start date will appear with a countdown until the sync begins.

The integration will sync automatically every 4 hours.