Global Payroll clients can clearly view all key events that transpire in a payroll cycle from the Global Payroll dashboard.
The Global payroll dashboard presents the payroll cycle flow from beginning to end, and allows you to view a single payroll calendar for all your entities within the Deel platform.
With our payroll dashboard and step-by-step payroll calendar, you have access to a single, standardized view of the events that must be tracked and completed each payroll cycle.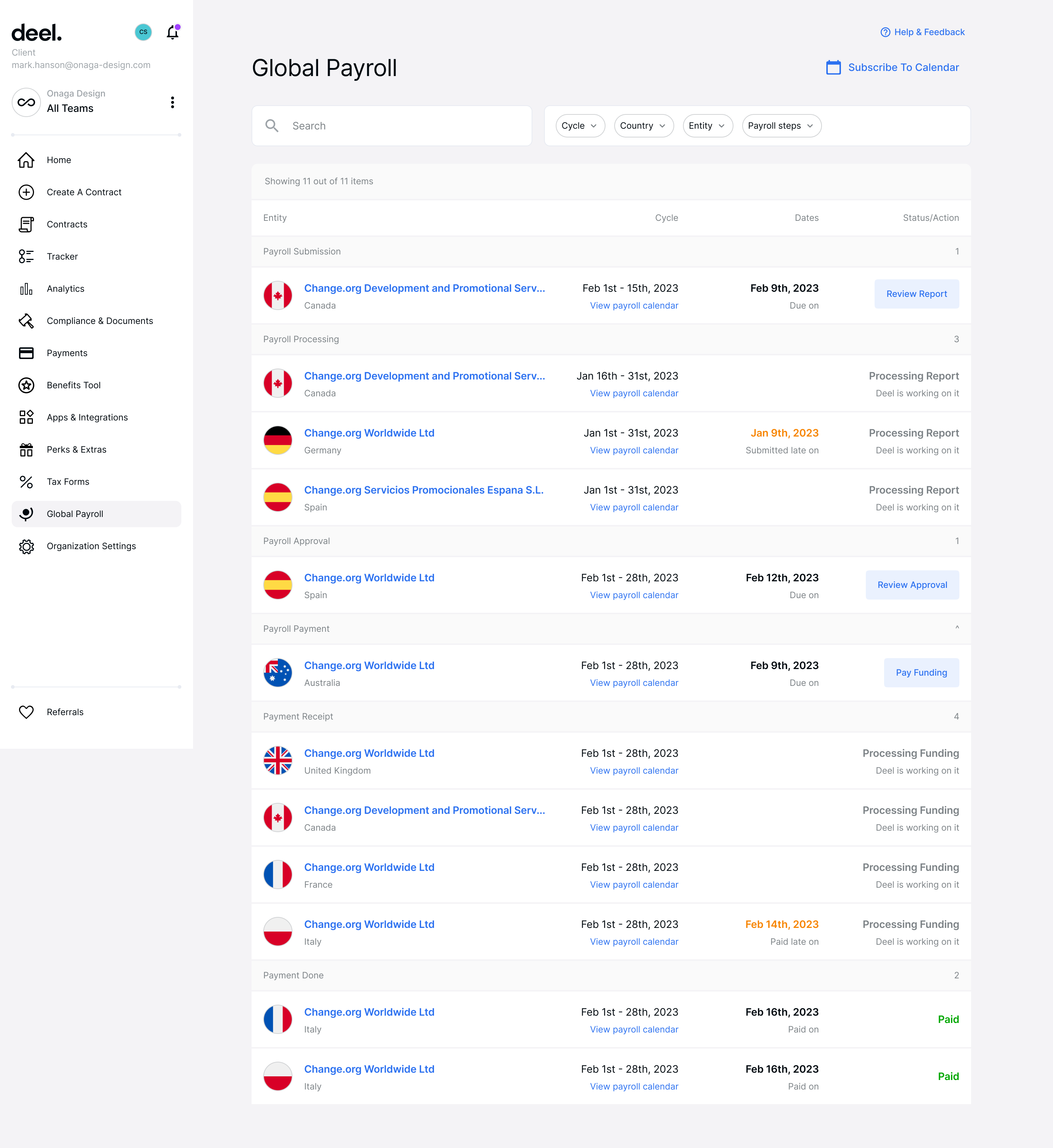 Payroll Calendar
From the dashboard, you can click View Payroll Calendar to see an overview of each payroll cycle step, and the timeline of who must perform each action.
The calendar steps differ slightly if it is paid by Deel, or paid by you (the client).
If your payroll submissions are late, Deel cannot guarantee that your employees will be paid on time.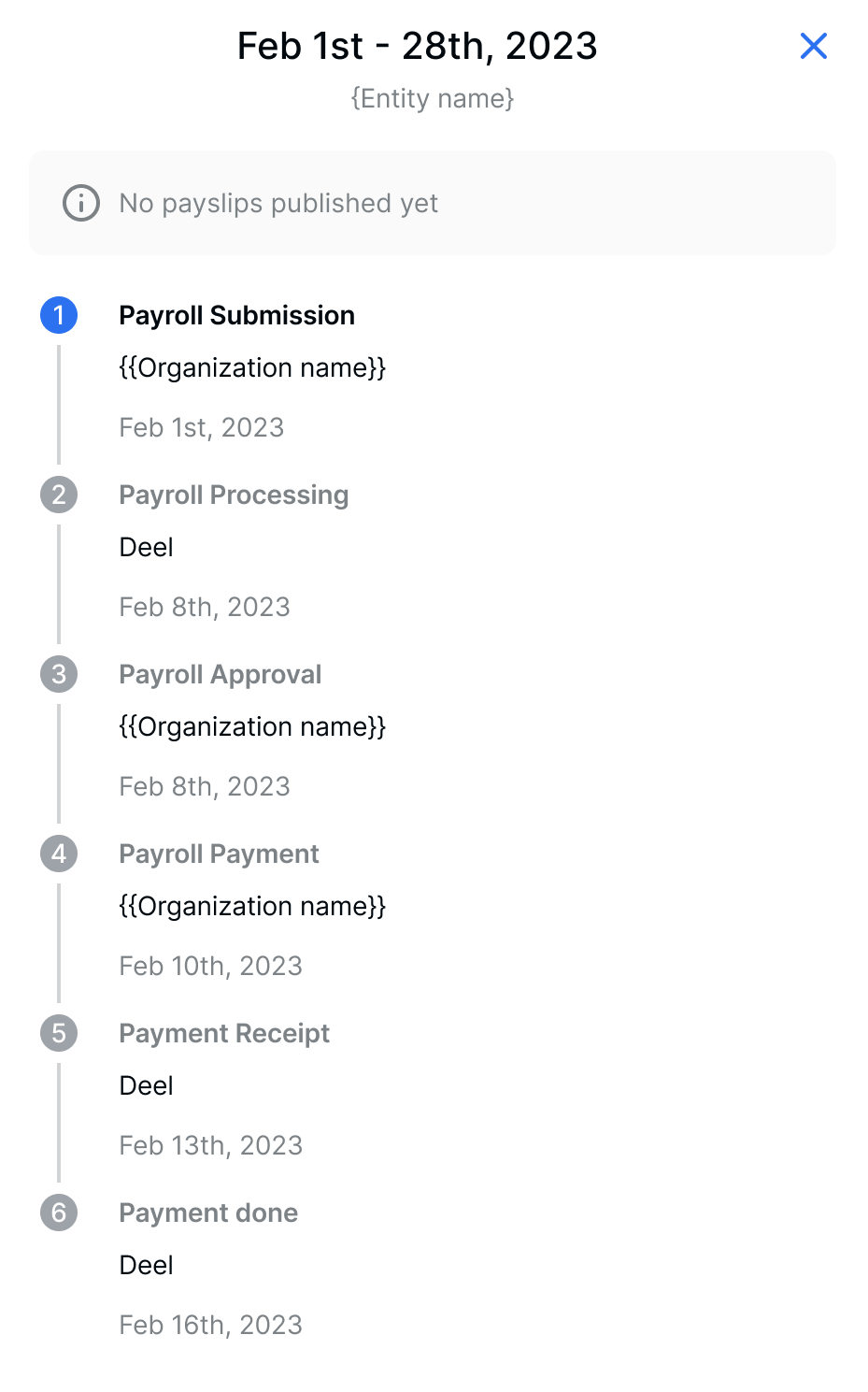 Payroll Dashboard Status:
Feb 9th, 2023 - Payroll report for the current cycle is due on this listed (future) date.
Feb 9th, 2023 - The payroll report was submitted late. Deel is currently processing the report
Feb 9th, 2023 - The payroll report has not been submitted and it is overdue. Red text may also mean that the funding has failed.