Global Payroll clients can clearly view all key events that transpire in a payroll cycle from the Global Payroll dashboard.
The Global payroll dashboard presents the payroll cycle flow from beginning to end, and allows you to view a single payroll calendar for all your entities within the Deel platform.
With our payroll dashboard and step-by-step payroll calendar, you have access to a single, standardized view of the events that must be tracked and completed each payroll cycle.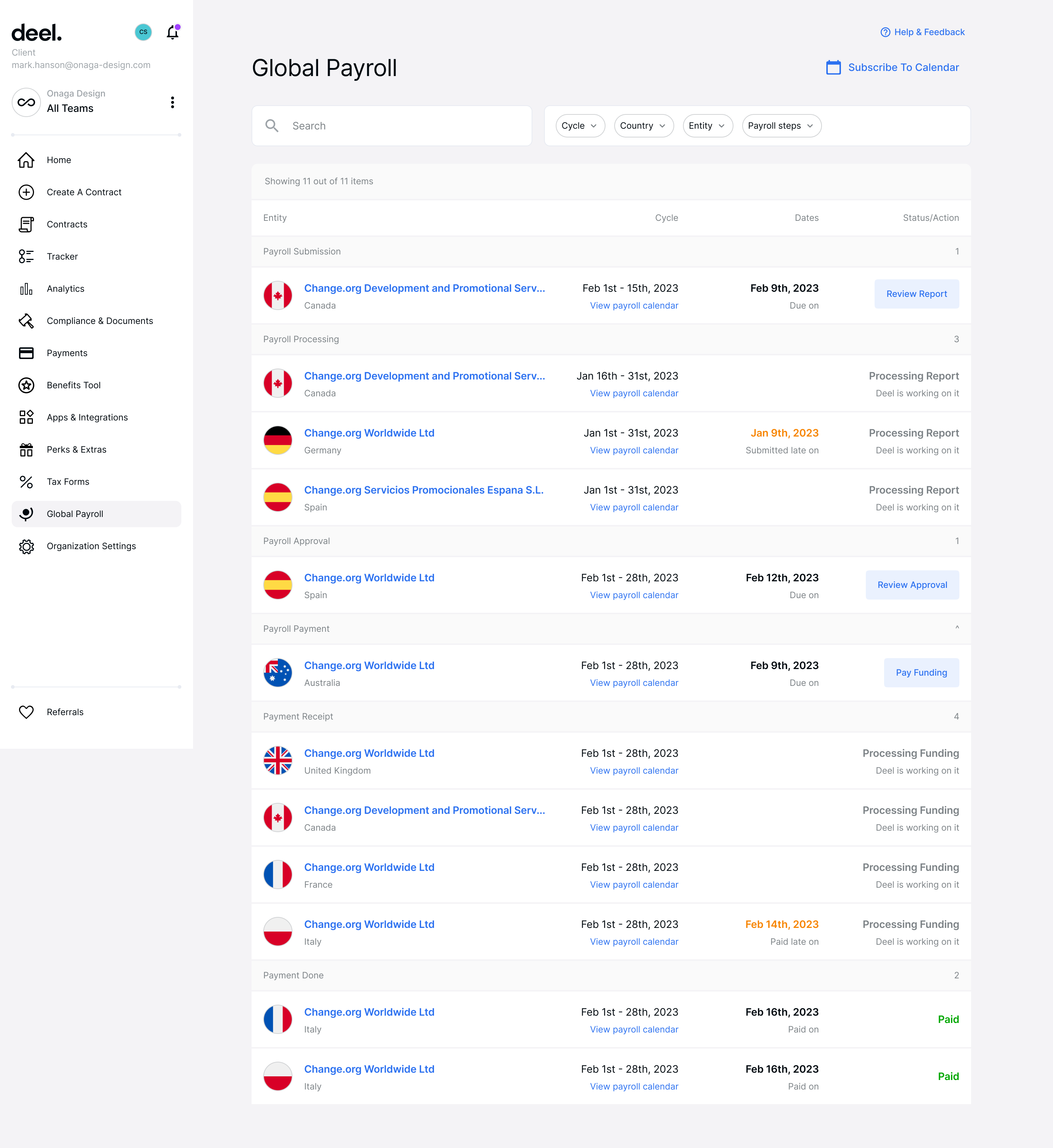 Payroll Calendar
From the dashboard, you can click View Payroll Calendar to see an overview of each payroll cycle step, and the timeline of who must perform each action.
The calendar steps differ slightly if it is paid by Deel, or paid by you (the client).
If your payroll submissions are late, Deel cannot guarantee that your employees will be paid on time.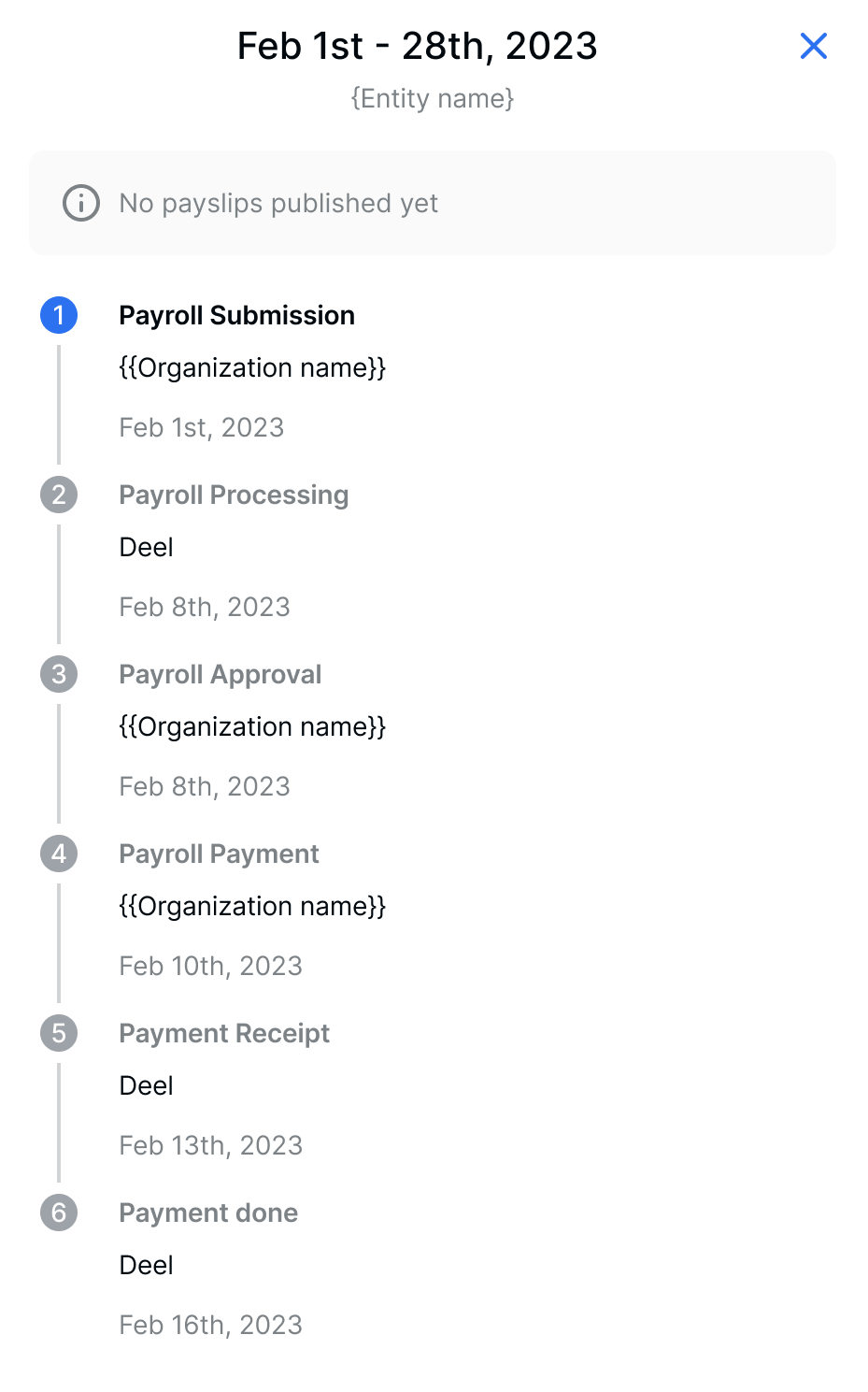 Subscribe To Calendar
You can also use the Subscribe To Calendar feature to add Global Payroll events to your calendar. This way, you can stay on top of all things associated with payroll, including submitting reports and approving payroll.
Please follow the steps below to add Global Payroll events to your calendar. 
✅ Step 1 – Access Global Payroll
Go to the (1) Global Payroll tab then click (2) Subscribe To Calendar.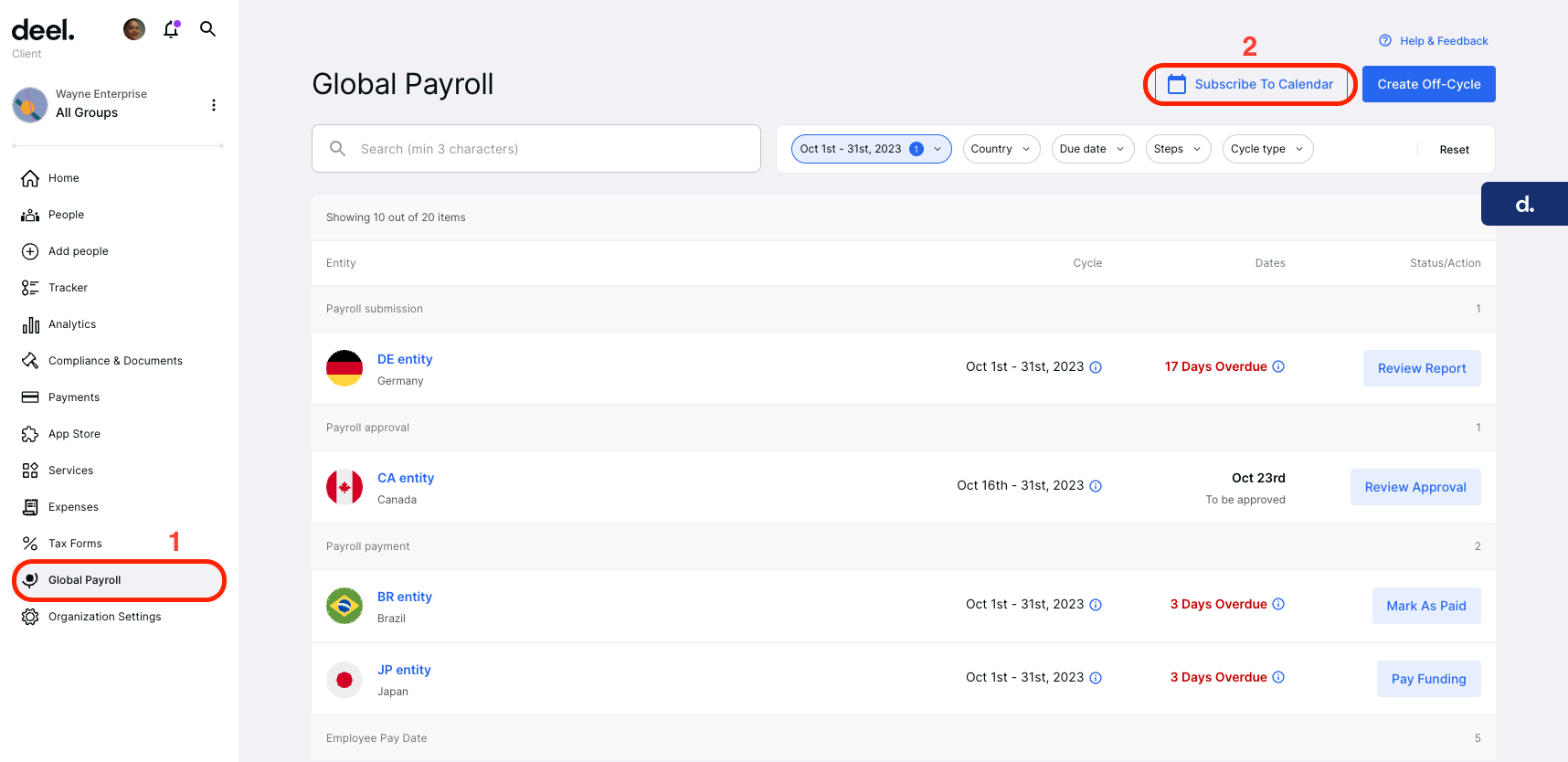 ✅ Step 2 – Select Entities
Select the entities you wish to add to your calendar, then click Next.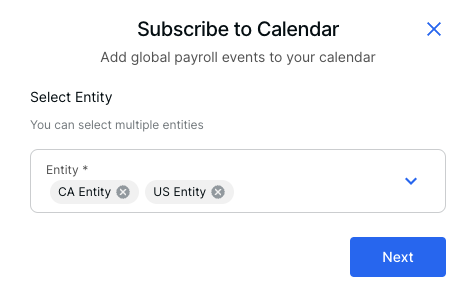 ✅ Step 3 – Select Your Calendar Application
You can choose System Calendar, Google, or Copy Subscription Link.
System Calendar opens the native calendar app on the device you are using, while Google opens the Google Calendar via your web browser. 
You may also use the Copy Subscription Link option to copy the link to your clipboard, which you can then use with other calendar apps that require a link to add external calendars.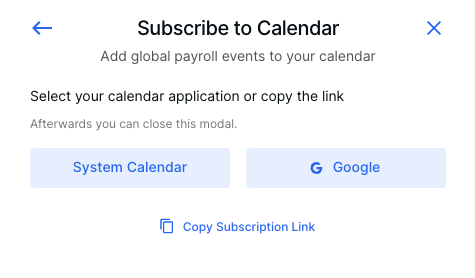 Click Add when prompted and the events will be added to your calendar. 
Payroll Dashboard Status:
Feb 9th, 2023 - Payroll report for the current cycle is due on this listed (future) date.
Feb 9th, 2023 - The payroll report was submitted late. Deel is currently processing the report
Feb 9th, 2023 - The payroll report has not been submitted and it is overdue. Red text may also mean that the funding has failed.