The UKG integration with Deel's Global Payroll platform allows you to keep your HRIS system as the source of truth for employee information.
This means that information will be automatically pushed and pulled between the two platforms, eliminating the need for manual data entry.
The integration will sync automatically at 9am GMT.
The following UKG plugin is available for Global Payroll clients:

To install integrations on Deel, you must have the correct
Org Admin
permissions.
Setting up the Global Payroll Employee Sync
✅ Step 1 - Open the UKG Integration
Select the (1) App Store tab on your home page, select (2) UKG, and click Connect.
You must be an Org Admin, IT Developer Admin, or Integrations Admin-People to set up this integration.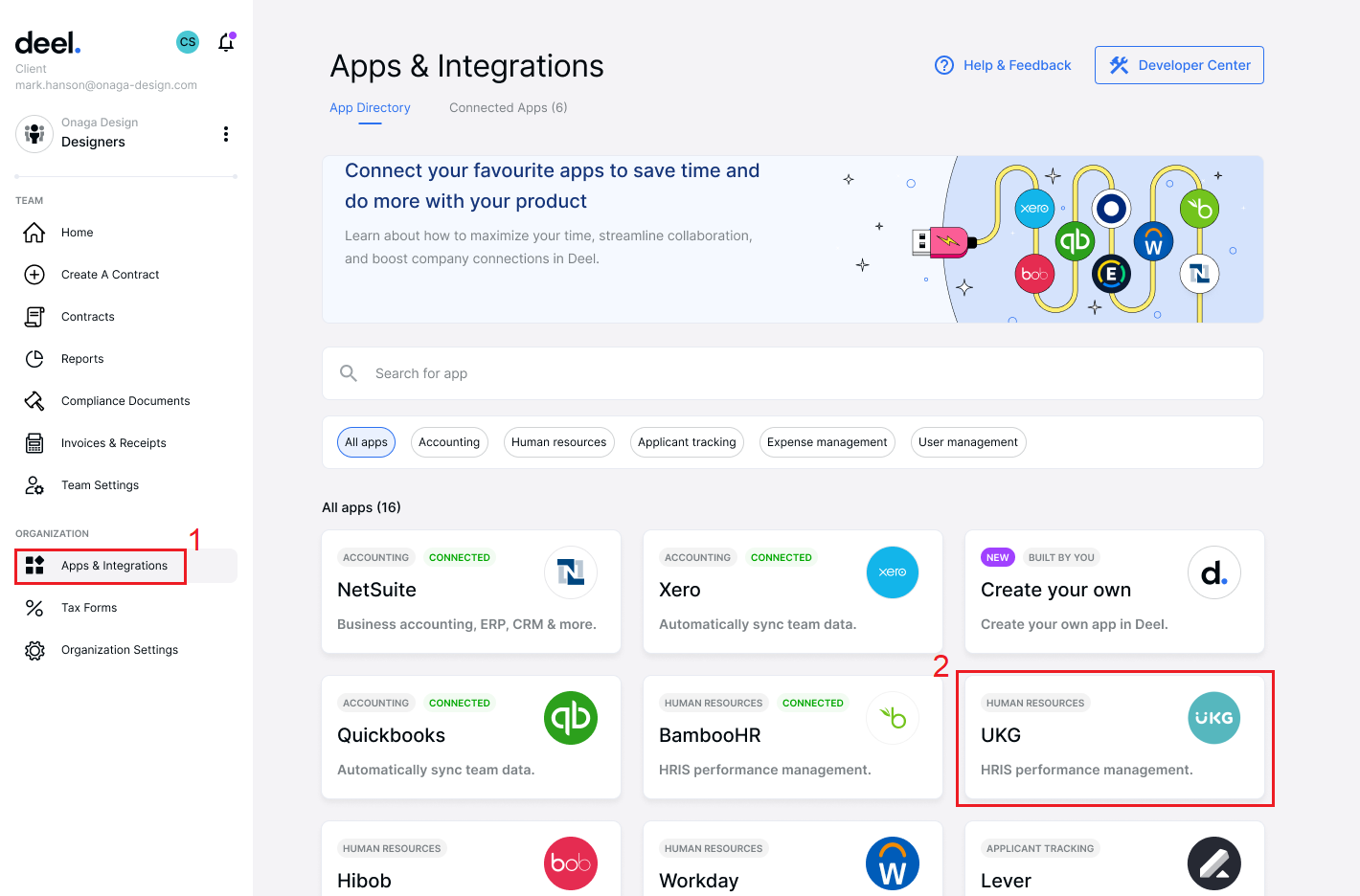 ✅ Step 2 - Select Employee Sync
Select the Plugins tab and then click Manage Global Payroll employee sync.
✅ Step 3 - Choose entity
Select an entity, or click Add to add a new one.
Please note that you can only map an entity once. In order to change a mapped entity, please contact us.
✅ Step 4 - Complete the field mapping