This article explains how Global Payroll clients can initiate terminations for multiple direct employees at the same time.
You cannot select an employee if a termination request is already in process.
If you only want to offboard an individual employee, please see: How To Terminate A Global Payroll Direct Employee
Before you begin:
The process of termination is commonly referred to as "offboarding".
Please review our article on Mutual Termination Agreements, which is a common practice that enables an employer to terminate an employee while minimizing the risk of litigation.
Because Deel is not the employer of record with the Global Payroll hiring model, you personally are responsible for communicating terminations to the direct employees. 

If you integrated a different HRIS with your Deel account, you will first terminate the worker in your HRIS system and then follow our email link to request the termination on Deel. 
✅

Step 1 - Terminate workers

Select the (1) People tab on your home page, then click (2) More Actions and select Terminate Workers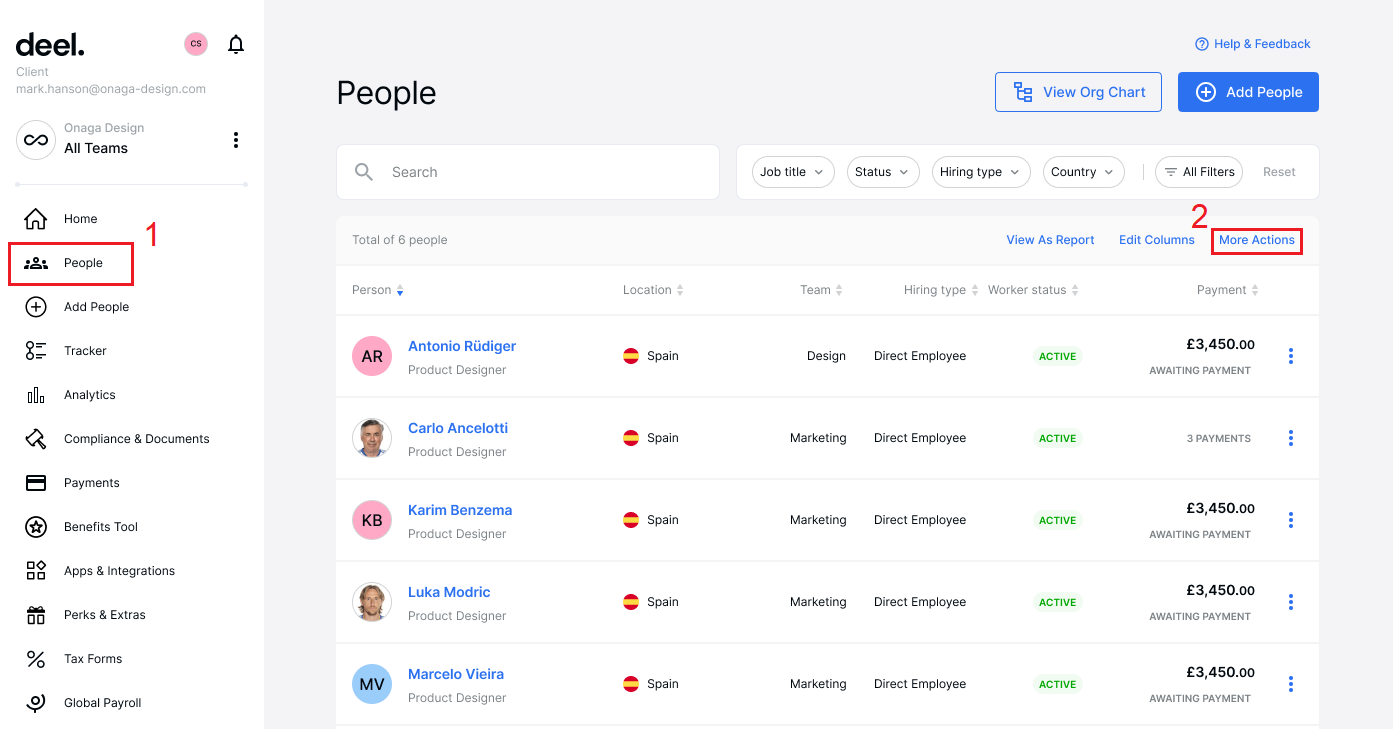 ✅

Step 2 - Download Template

Select all of the workers you'd like to terminate and then click Download Template to receive an XLS file.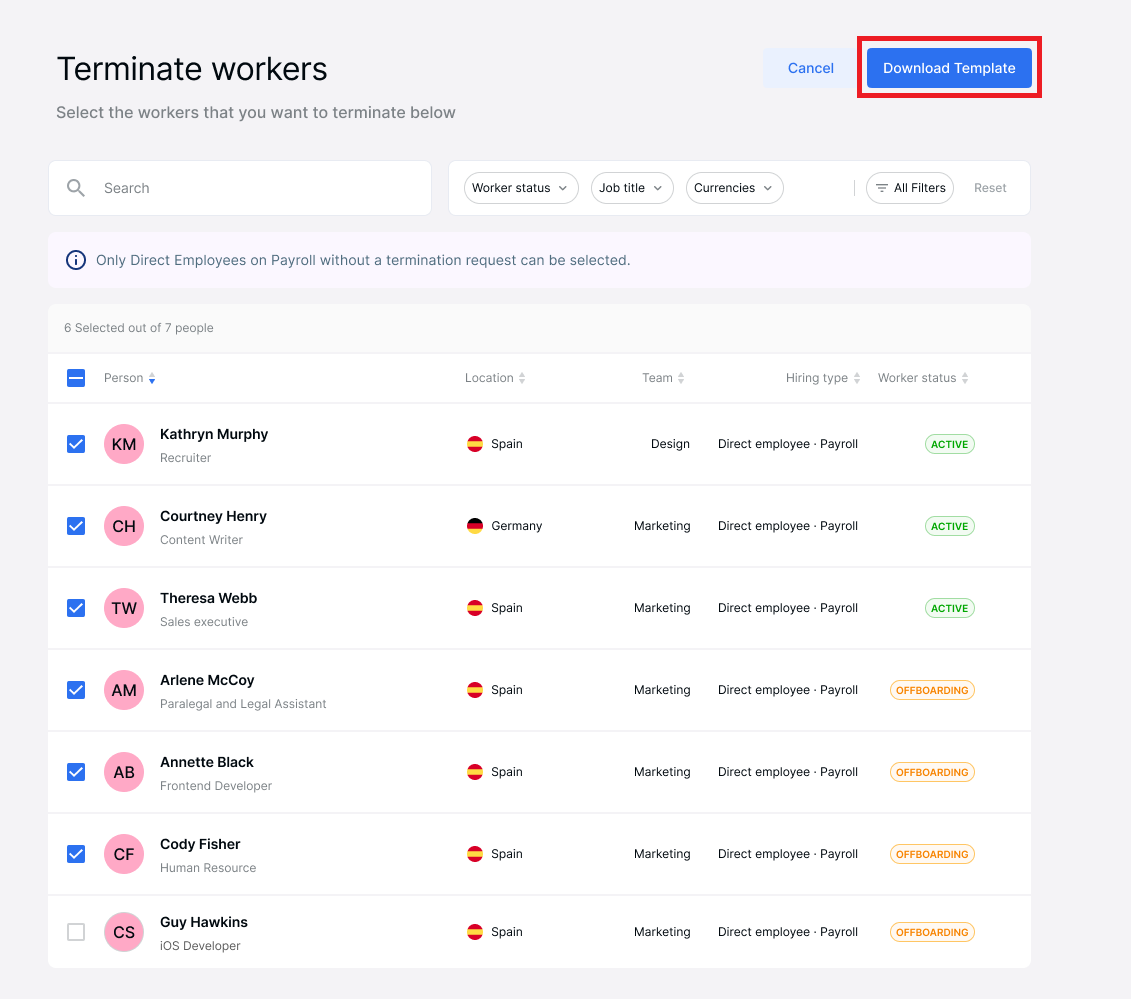 ✅

Step 3 - Edit XLS file

Fill out the XLS file with the required termination details, such as:
Last day of work: This is the last day that the employee will be performing their job. Usually, their access is removed on this day.
Desired contract end date: The last legal day of employment. The employee will be paid until this date even if they are no longer performing their job.
Reason for termination: You will state if the termination is voluntary (like a resignation) or involuntary, and include additional details.
Offboarding payments: We will calculate how many unused PTO days need to be paid out to the employee; and also the amount of mandatory severance to be paid.
Deel may adjust your requested contract end date due after an internal review of local labor laws.

You personally are responsible for communicating the termination to the direct employee. 
✅

Step 4 - Upload XLS file of workers to terminate

After you have filled out the file with the termination details, select Upload Termination Details and then upload your XLS file.

We will first validate your uploaded data, and you can review the fields before requesting the terminations.

It will take a few minutes to validate your file. If errors are discovered, we will explain where in the file the errors are located that should be corrected.

 
✅

Step 5 - Submit mass termination request

Please carefully review the list of names that you will soon be submitting termination requests for.

Our payroll group will review the details of your request, the notice period as stated on the employee contracts, and local labor laws.

Click the box to confirm that you have reviewed the data, and click Submit.

Deel may adjust your requested contract end date due after an internal review of local labor laws.

Deel takes no responsibility for incorrect data that was added during the termination process.