Let's get started!
Signing up and creating an account on Deel is quite simple and takes just a few steps. Let's dive right into it! On our main website, click the Login button. For easy access, click this link: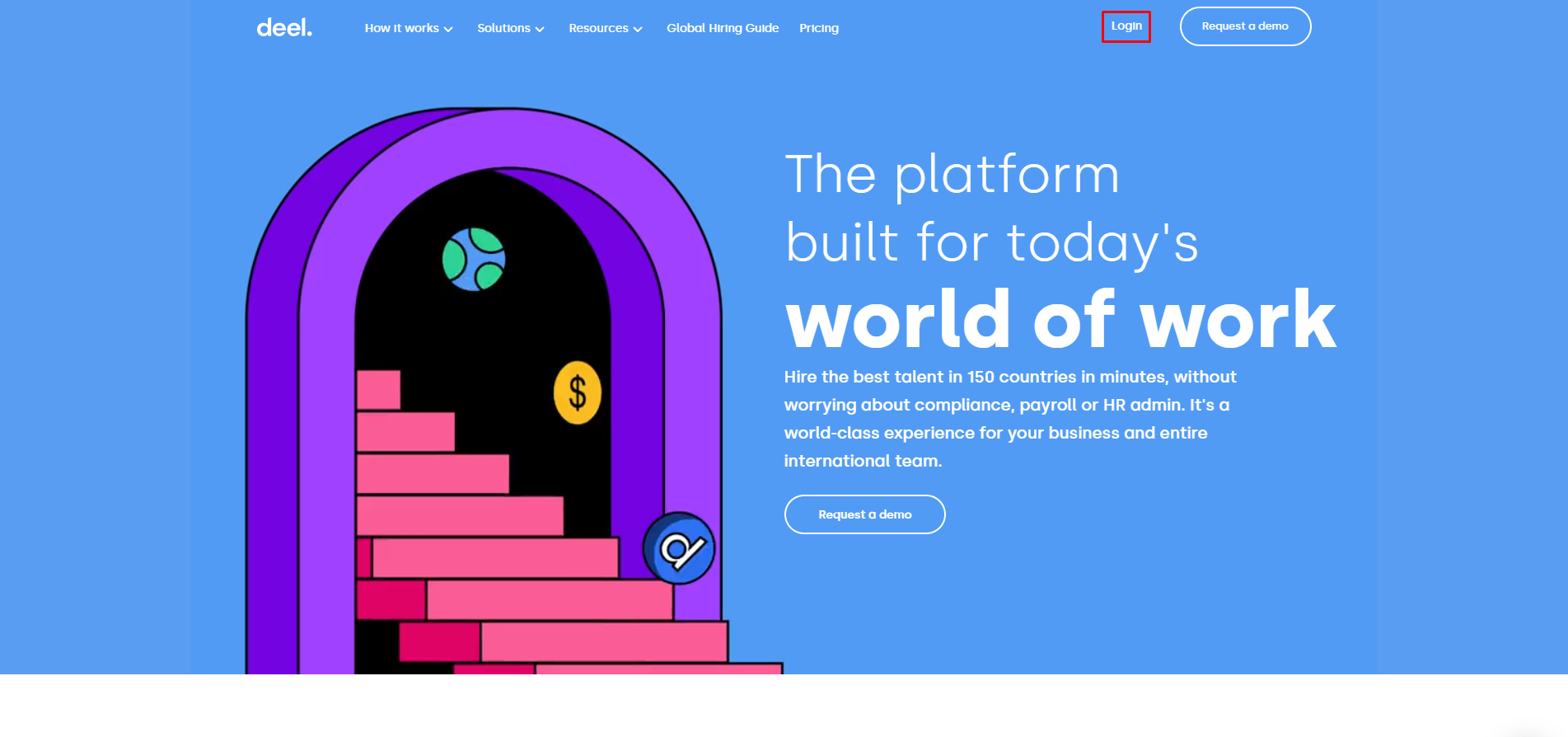 Click on the Sign-Up button.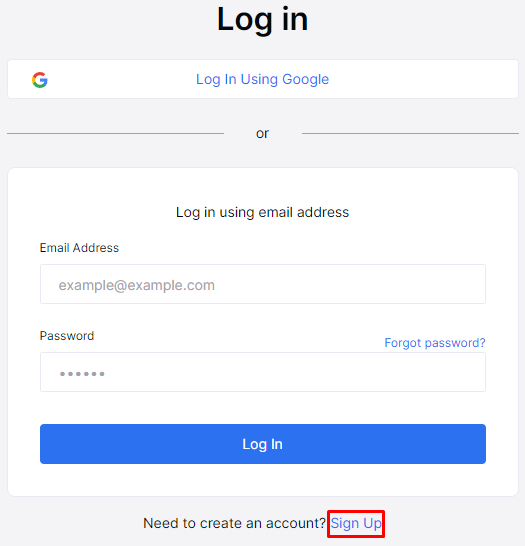 Decide if you need to sign up as a client or contractor.

Client Sign Up
Fill in the required information and click "Create Your Deel Account." Please note that if you are the first user from your organization to sign up for Deel, you will be required to use your company email for sign up.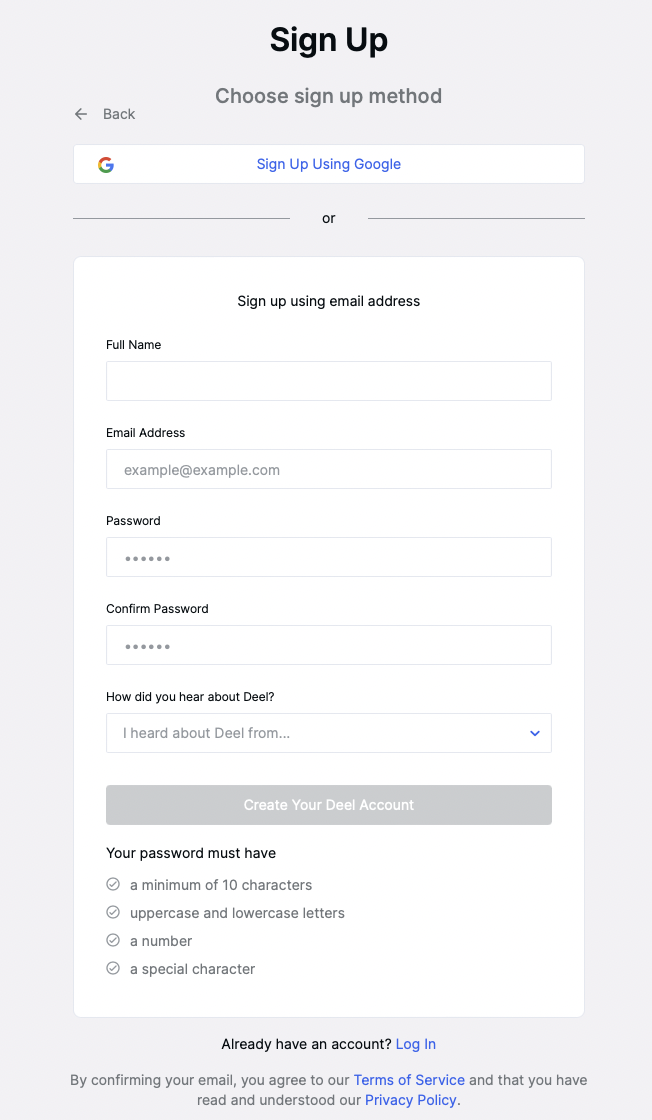 Please verify your email and confirm your account by clicking on the link we sent you. If the email doesn't show up in your inbox, please check your Promotion/Spam folders.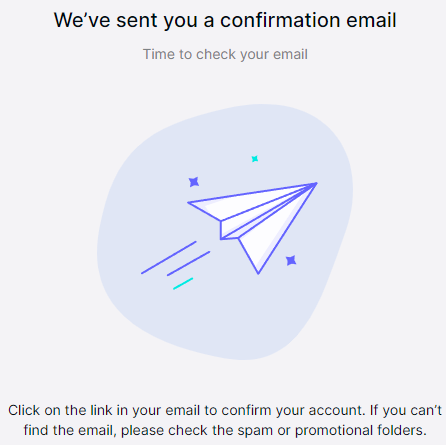 You should receive something that looks like this: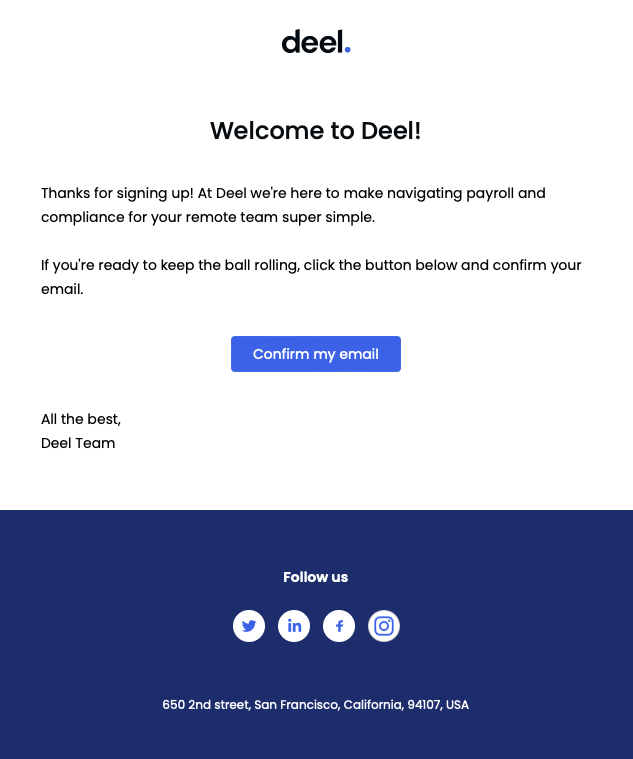 Continue to confirm your email, and you will land on the next step, where you will be required to enter your company details.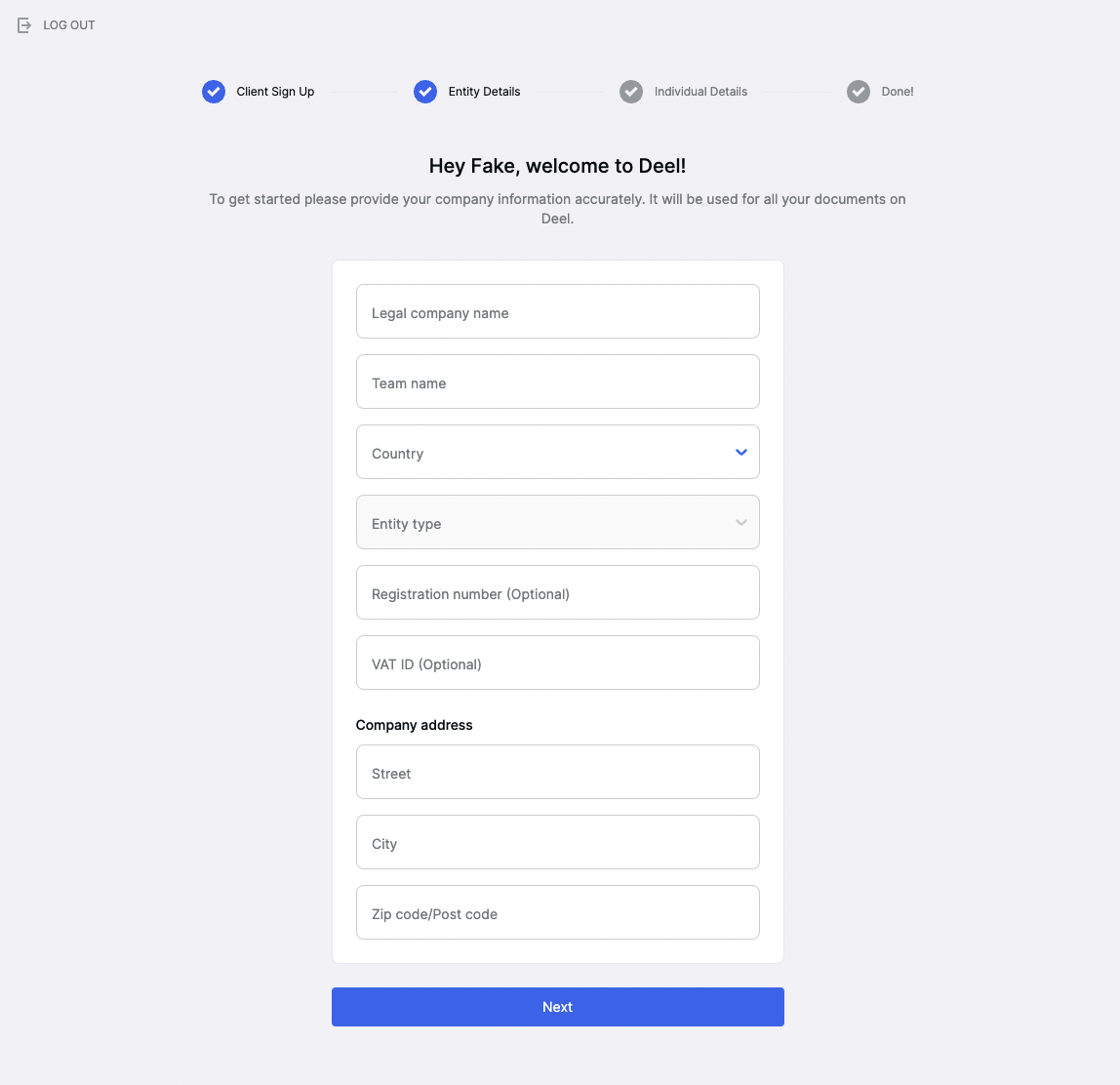 Next, you will need to fill in some individual details. Click "Complete Profile" once finished.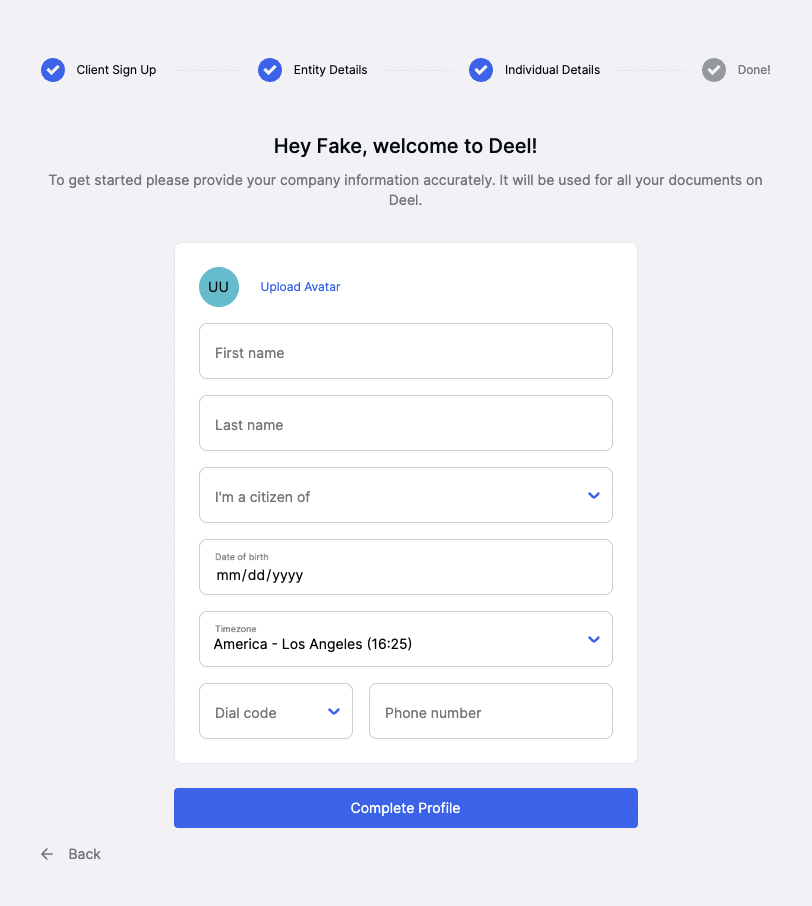 Congratulations! You have successfully signed up for Deel as a client.
I created the wrong profile (client instead of contractor or vice versa)
Don't worry if you accidentally signed up as the wrong entity (client instead of a contractor). You can easily change between the two account views under User settings.


Please let us know through our Support Chat if you have any questions during this process. We're here to assist you 24/7.
‍