Getting Started
‍‍Log in to your Deel account and click the integrations tab on the left-hand side.
Locate and click the Ashby option under "Human Resources" and click connect on the next page.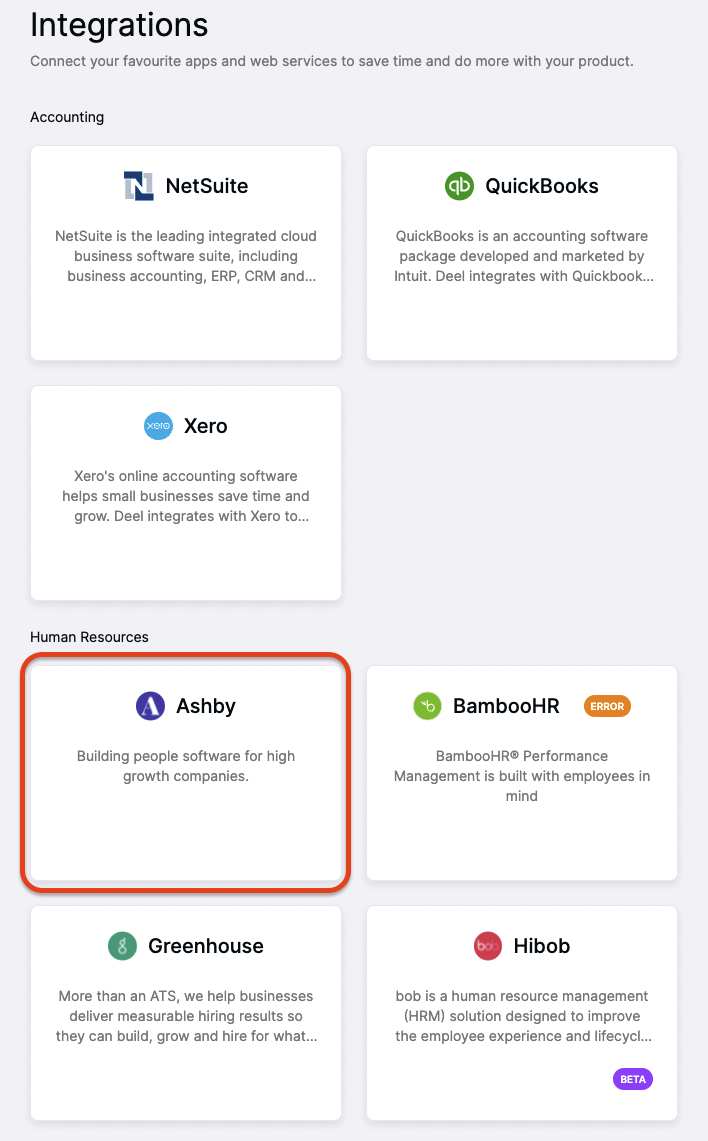 You will then be provided with a list of instructions to follow. Please make sure to follow these carefully.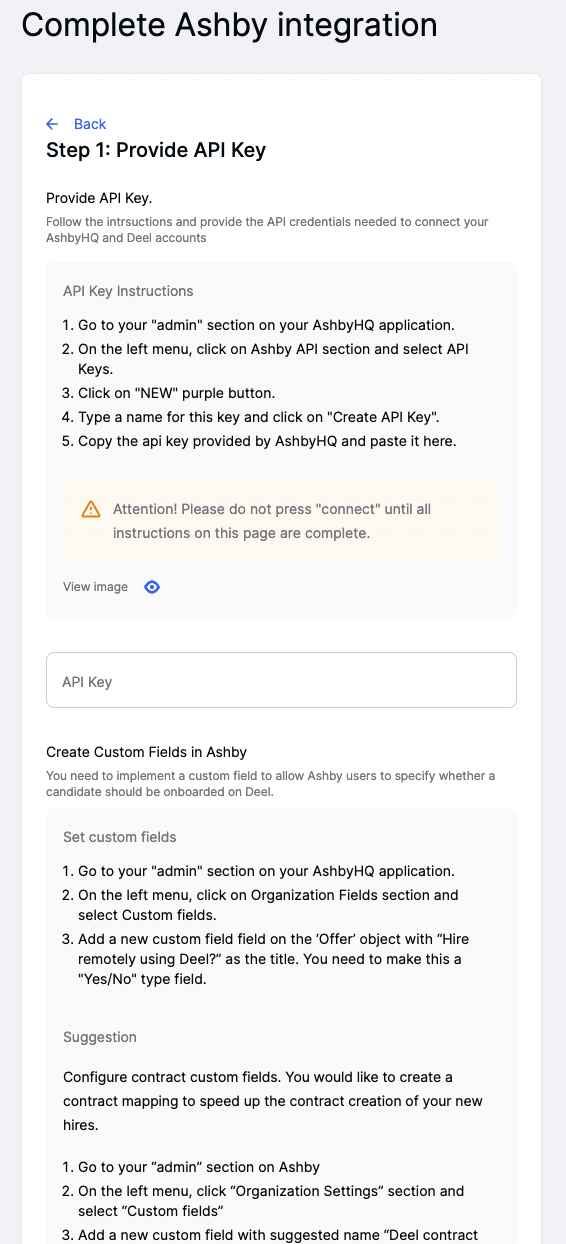 Instructions
Step 1.1
Go to your "admin" section on your AshbyHQ application.

Step 1.2
On the left menu, click on Ashby API section and select API Keys.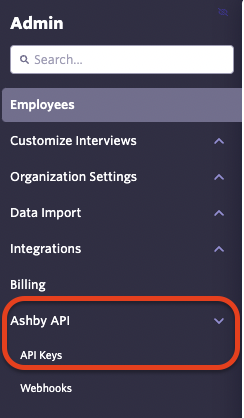 Step 1.3
Click on "NEW" purple button.

Step 1.4
Type a name for this key (this can be anything you want it to be) and click on "Create API Key".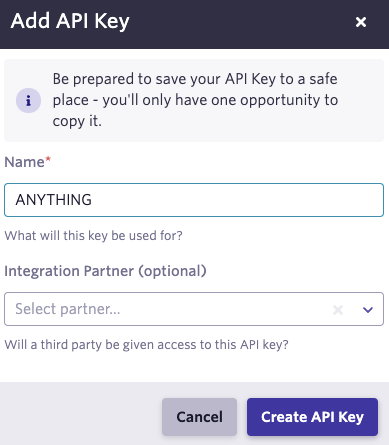 Step 1.5
Copy the api key provided by AshbyHQ and paste it into the API Key field in the Deel platform.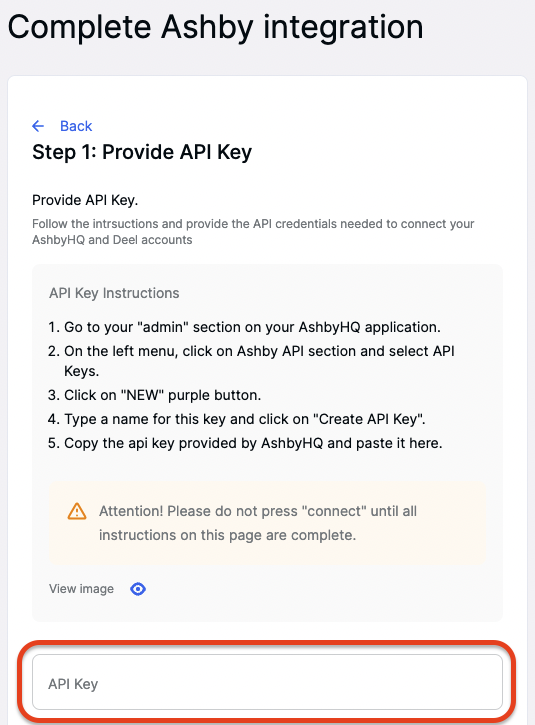 Congratulations, you completed the Ashby integration!