This article explains how to add private channels when enabling the Slack notifications plugin for the Deel App For Slack.
Before you begin:
You should have a private channel created. If you don't, create a channel and set the visibility to private.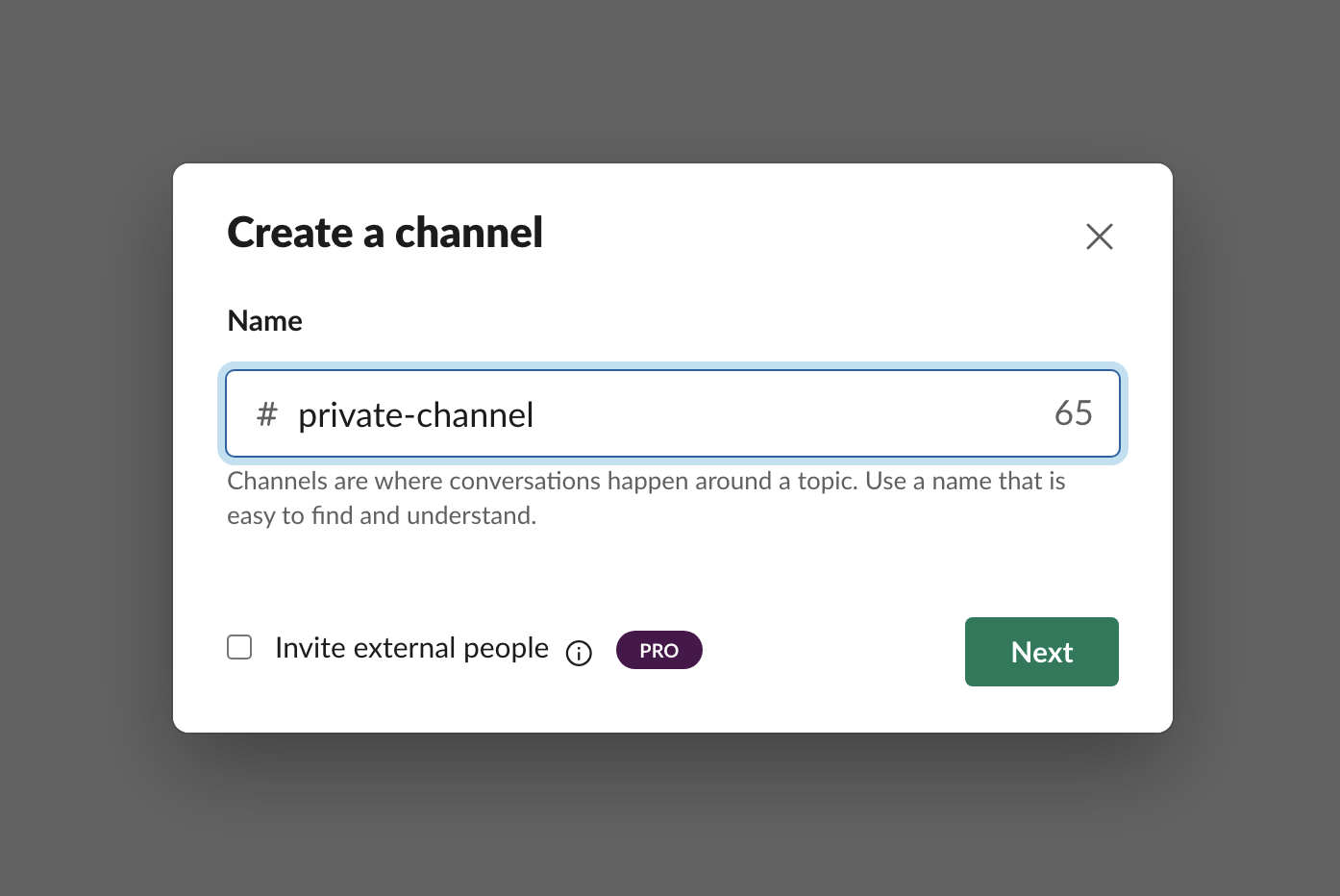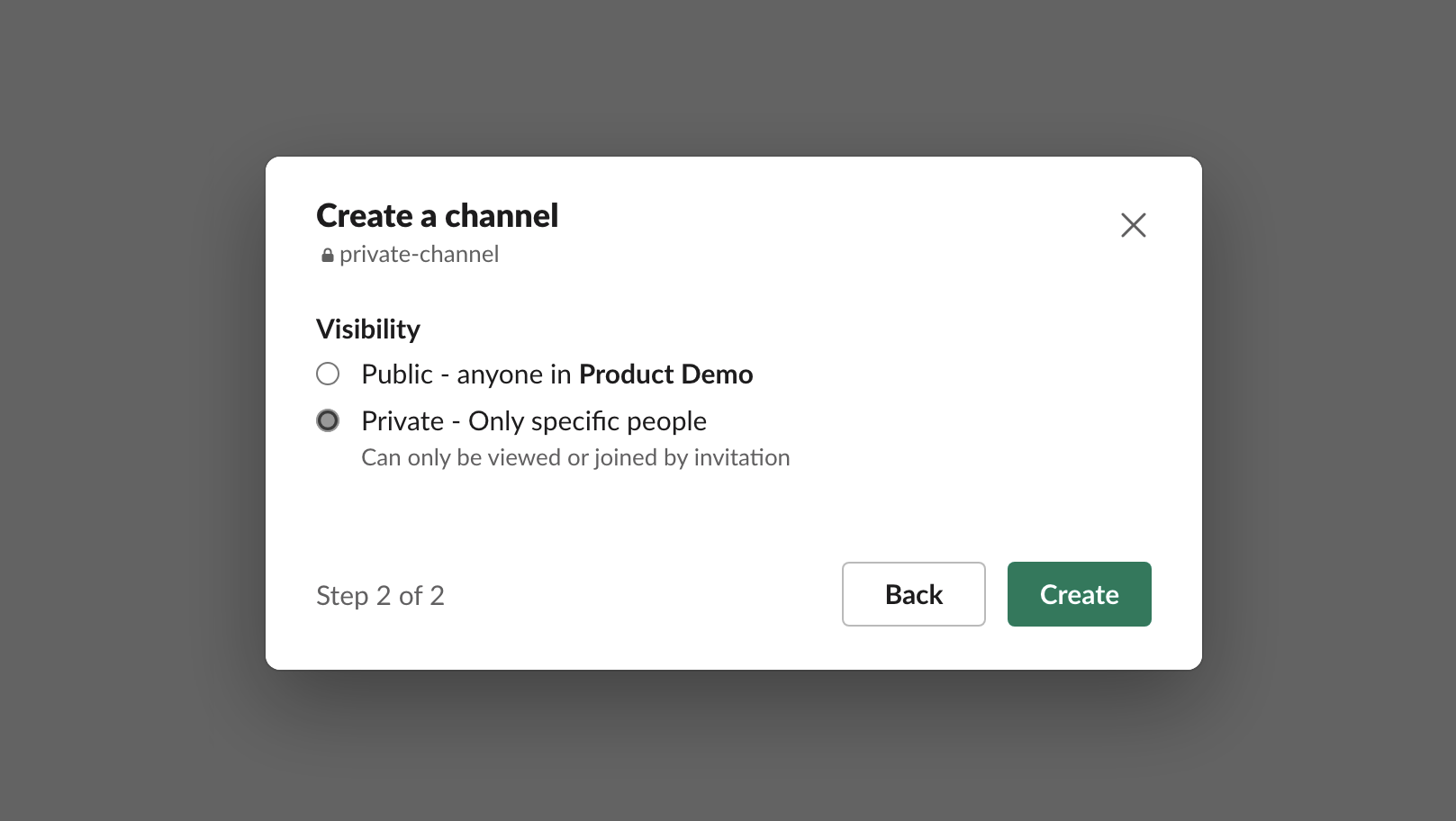 Enabling 'Add Channel' dropdown in Private Channels
✅ Step 1 –

Add the Deel bot in the private Slack channel you're looking for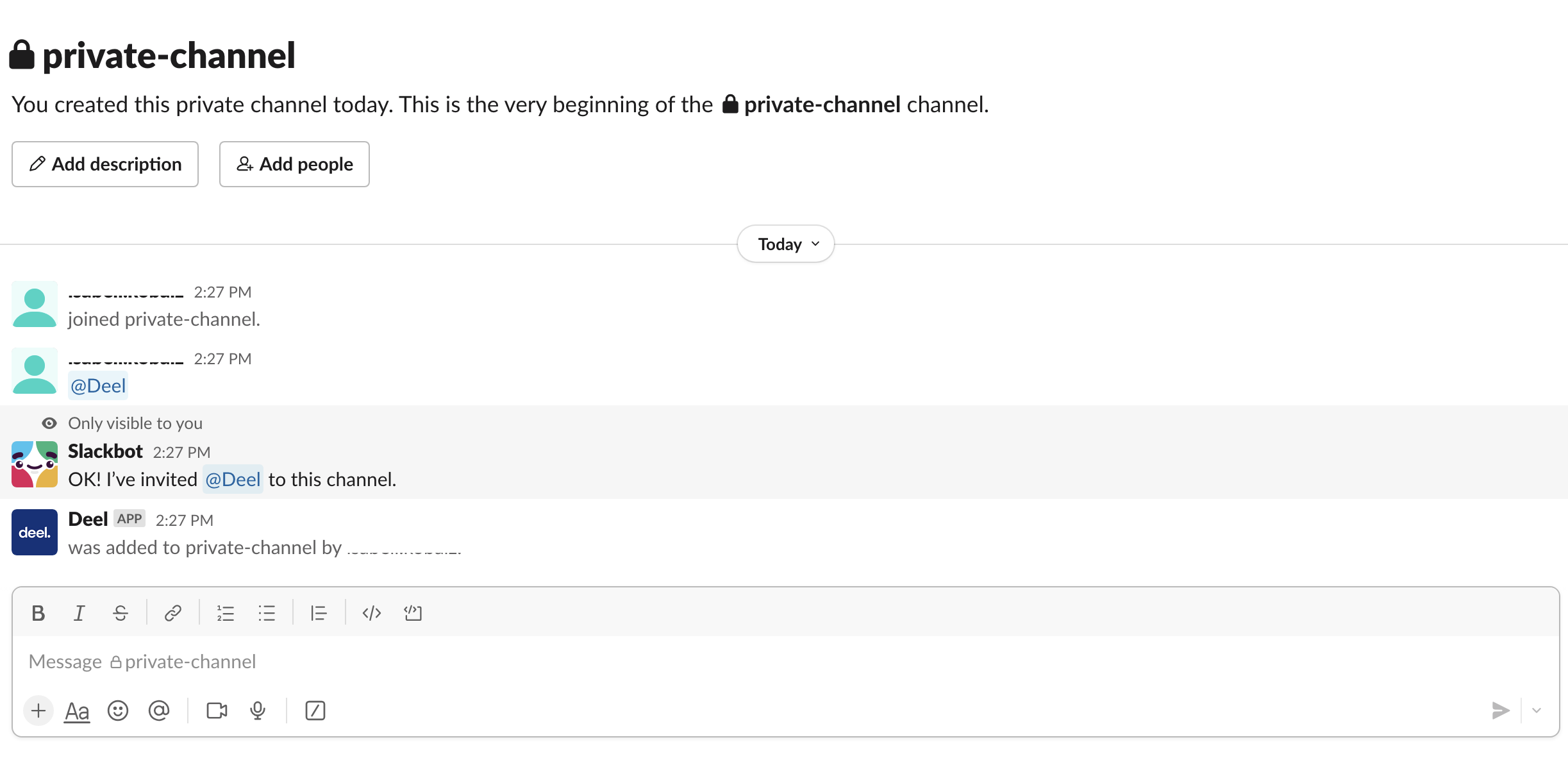 ✅ Step 2 –

Return to your Slack integration and click on the Sync Slack button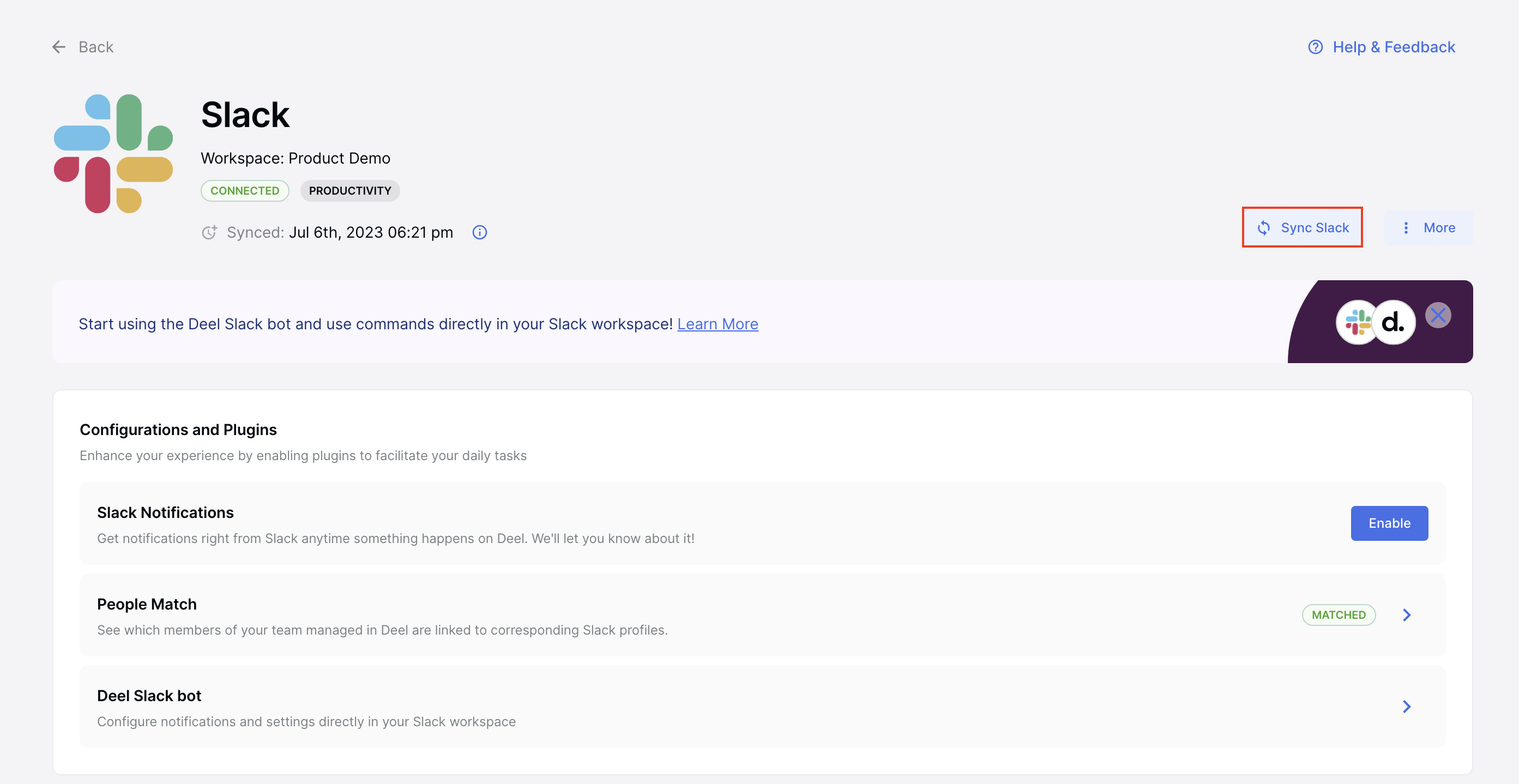 FAQs
[ACCORDION]
I still can't see the private channel after adding the Deel bot and re-syncing.
The following factors could be preventing your private channels from showing:
1. Your user profile in Deel uses a different email than the one configured in Slack. Until emails are matched, we can't be certain that the user has permissions in Slack to see or enable notifications to a private channel in Slack.
2. Your user profile in Slack does not have access to the private channel you're trying to add.